Douglas James (1888-1962) was an architect who maintained a practice in Duncan, B.C. from the early 1920s until 1943.
He was not a member of Temple Lodge, No.33 although his brother, the Victoria architect Percy Leonard James (1878-1970), was a Freemason affiliated with several Masonic Lodges in Victoria, B.C. We will do more research to see whether Douglas James was a member of a Masonic Lodge in Victoria, B.C.
We have discovered six downtown Duncan buildings which Douglas James designed and built for Temple Lodge, No. 33 members and one downtown building building which he designed for a member of Malahat Lodge, No. 107 (Mill Bay), for which current Canadian architectural history books and websites do not give him credit (as of July 2015). We have also discovered a house Douglas James designed for Temple Lodge member Claude Green in a Duncan residential district.
All seven buildings have Interesting Masonic Connections so we have added them to this website. But we have also made this page for Douglas James on our website in the hope that search engines will find it and Douglas James will belatedly receive credit and historical recognition for these building designs.
Here are the buildings, in chronological order of construction:
45 Craig Street, the first of these buildings. Douglas James designed and built this structure in 1922 for W.B. Harold Fairfax Prevost, who used it for his stationery business. In 1933, W.B. William Bruce Powel moved his business, Powel's Mens' Wear, into this building and stayed until 1972, when Powel's Mens' Wear moved next door to 25 Craig Street (now the Craig Street Brew Pub) where it stayed until the business closed in 2004.
45 Craig Street has been occupied by Just Jake's Restaurant since 1993.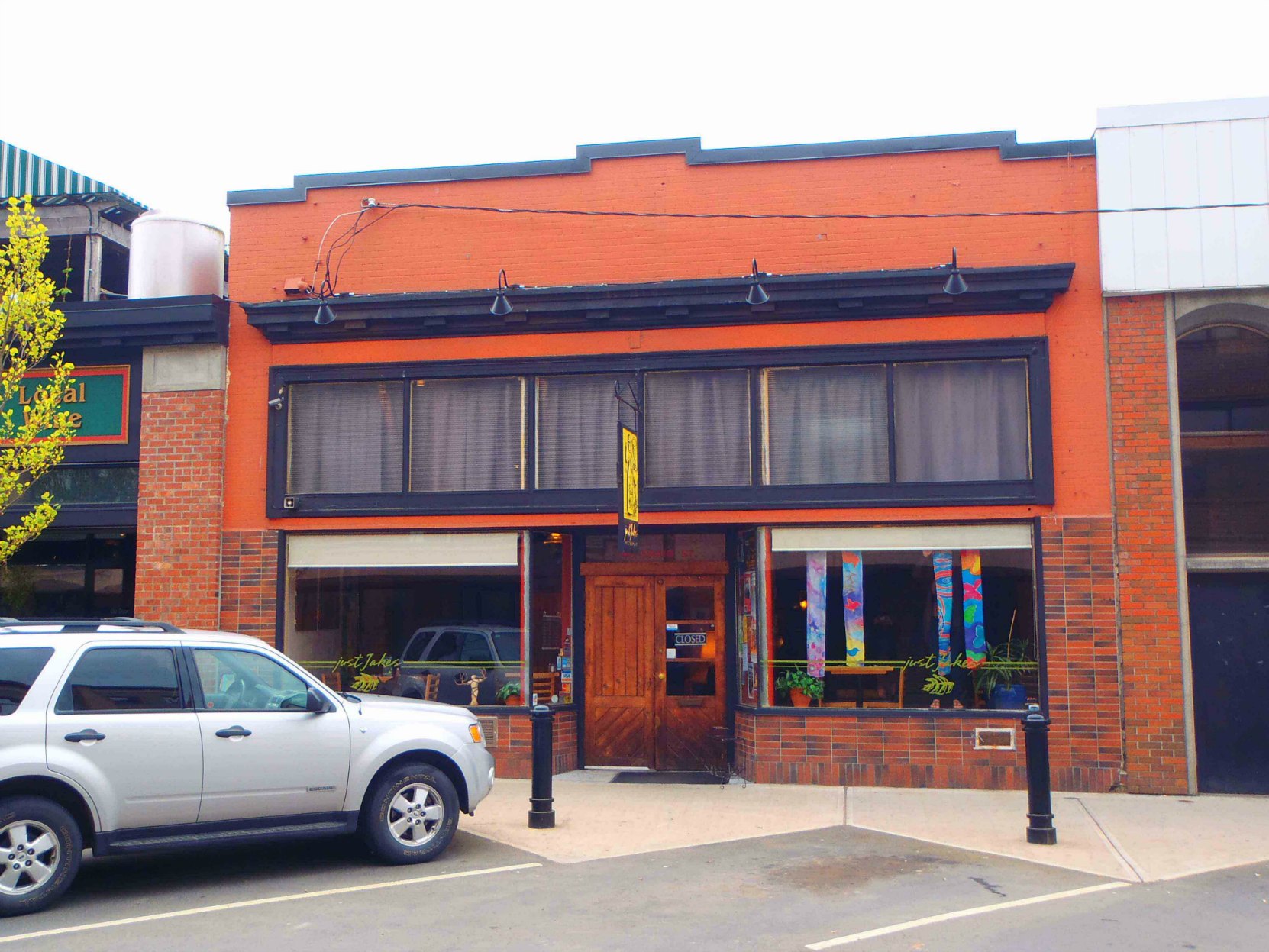 Half a block from 45 Craig Street is 70 Government Street, now occupied by Jim's Pools and Spas.
70 Government Street was built by Douglas James in 1922 for Charles B. Mains, who used it for his butcher shop. After Charles Mains death in 1952, 70 Government Street was used as the offices of H.W. Dickie Ltd., an insurance and real estate firm started by Temple Lodge, No. 33 member Herbert William Dickie.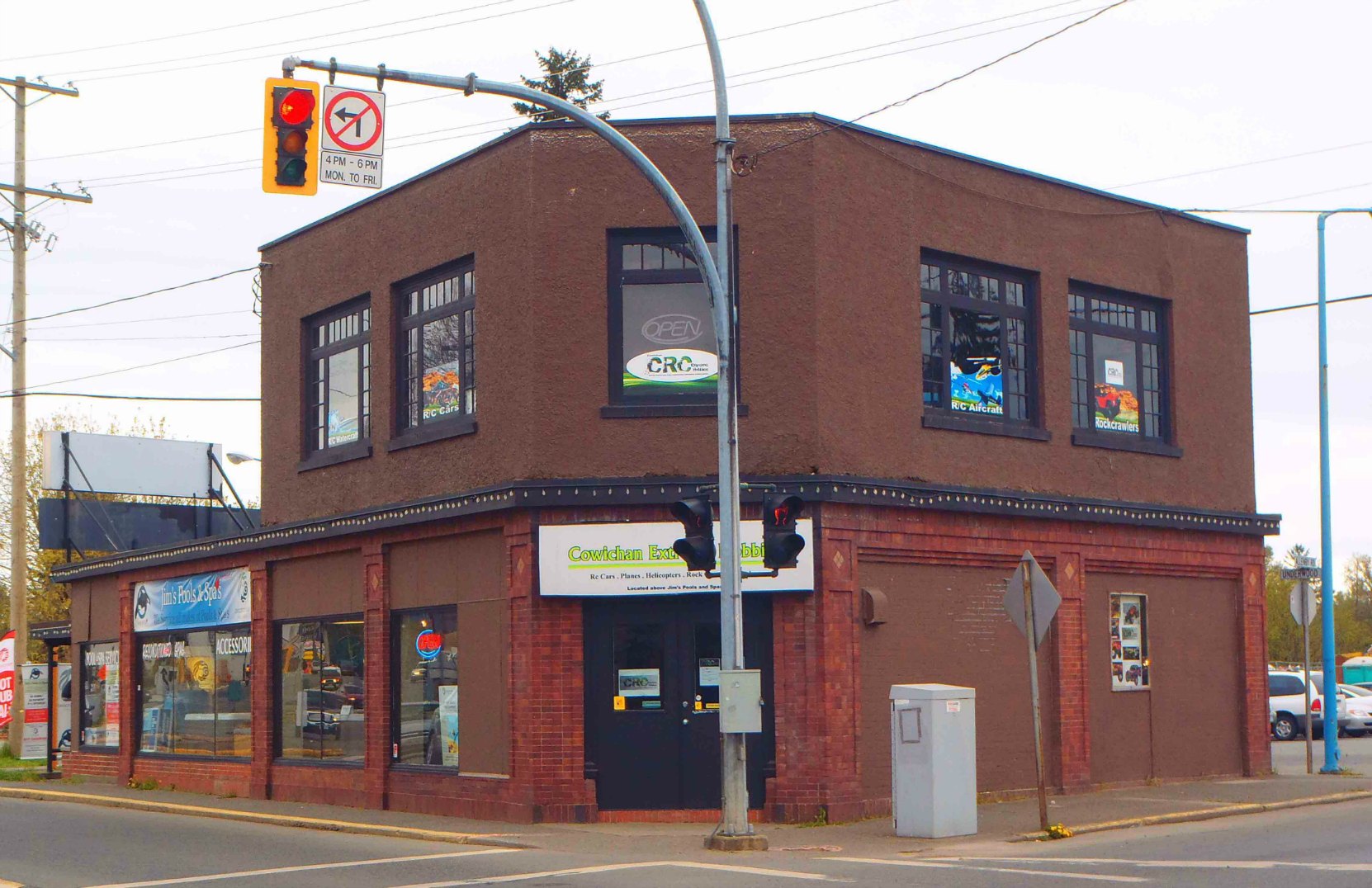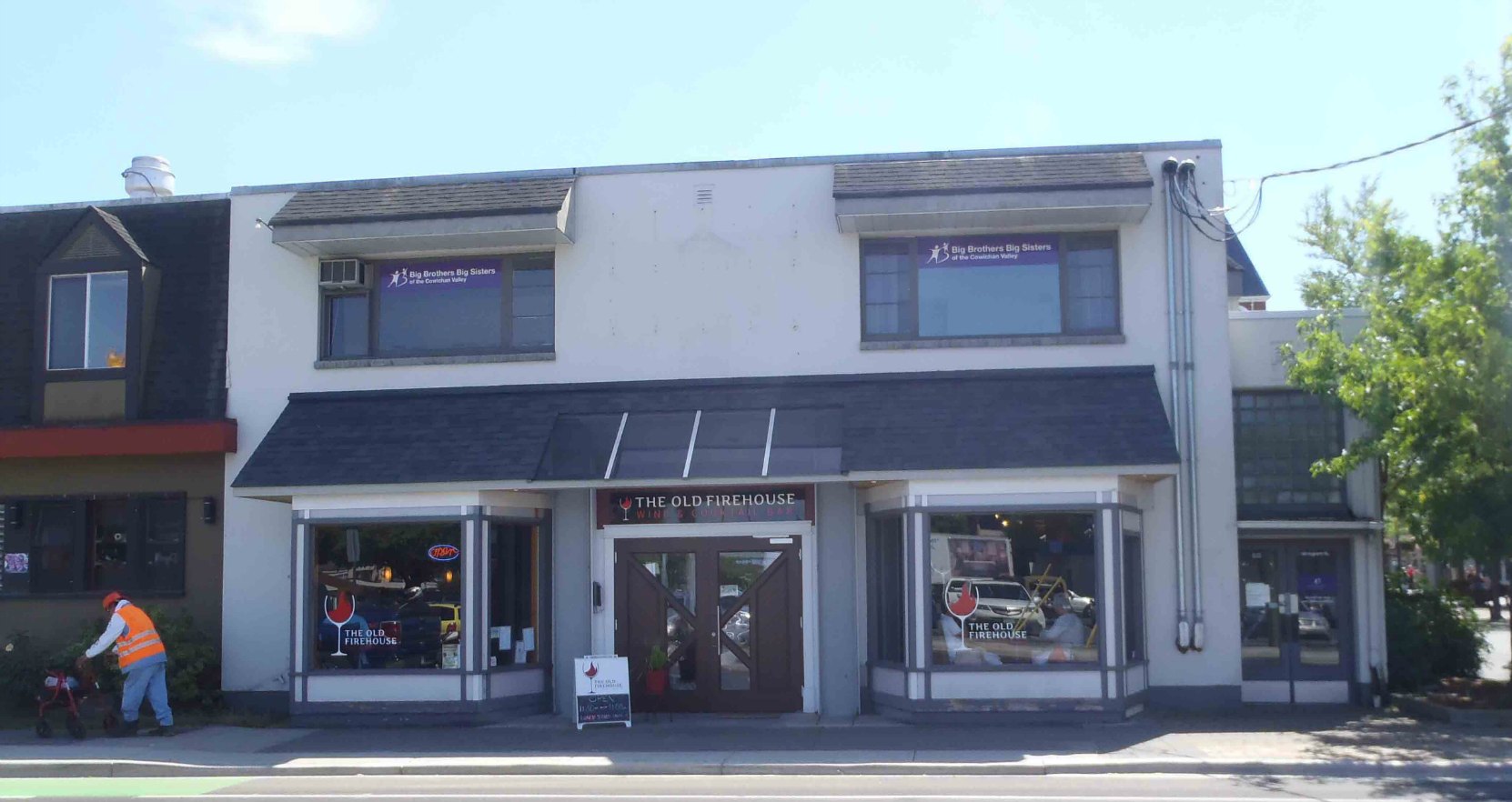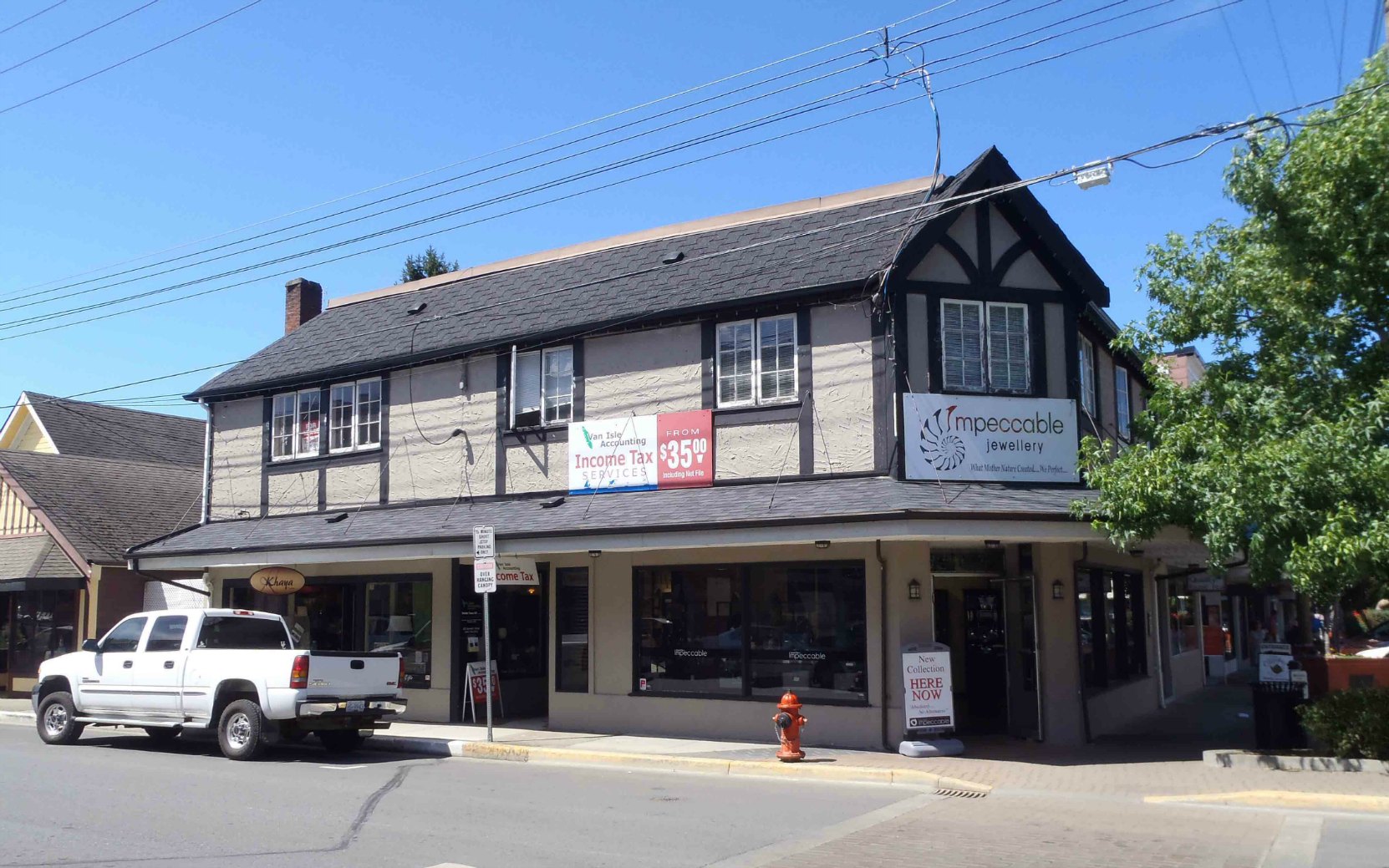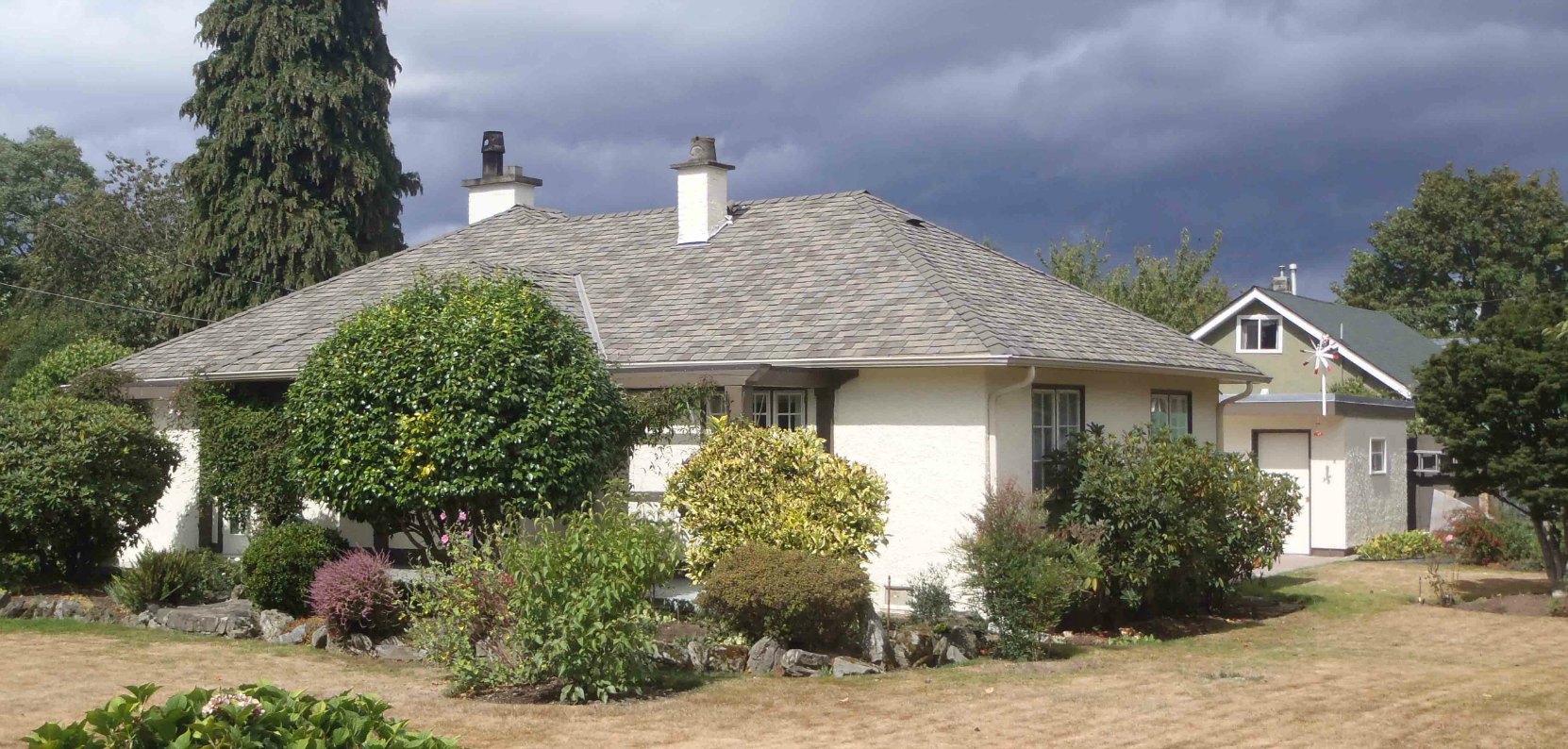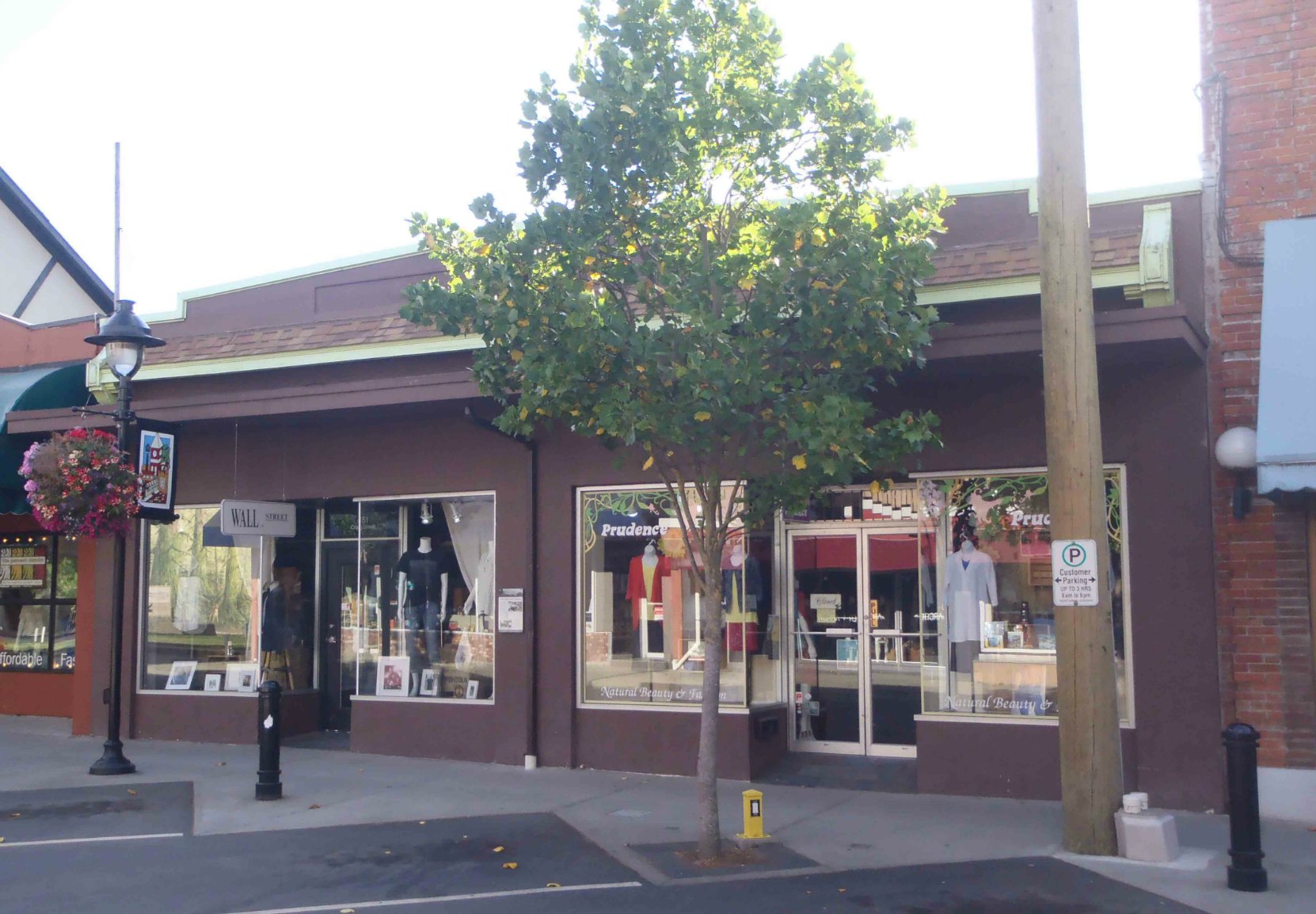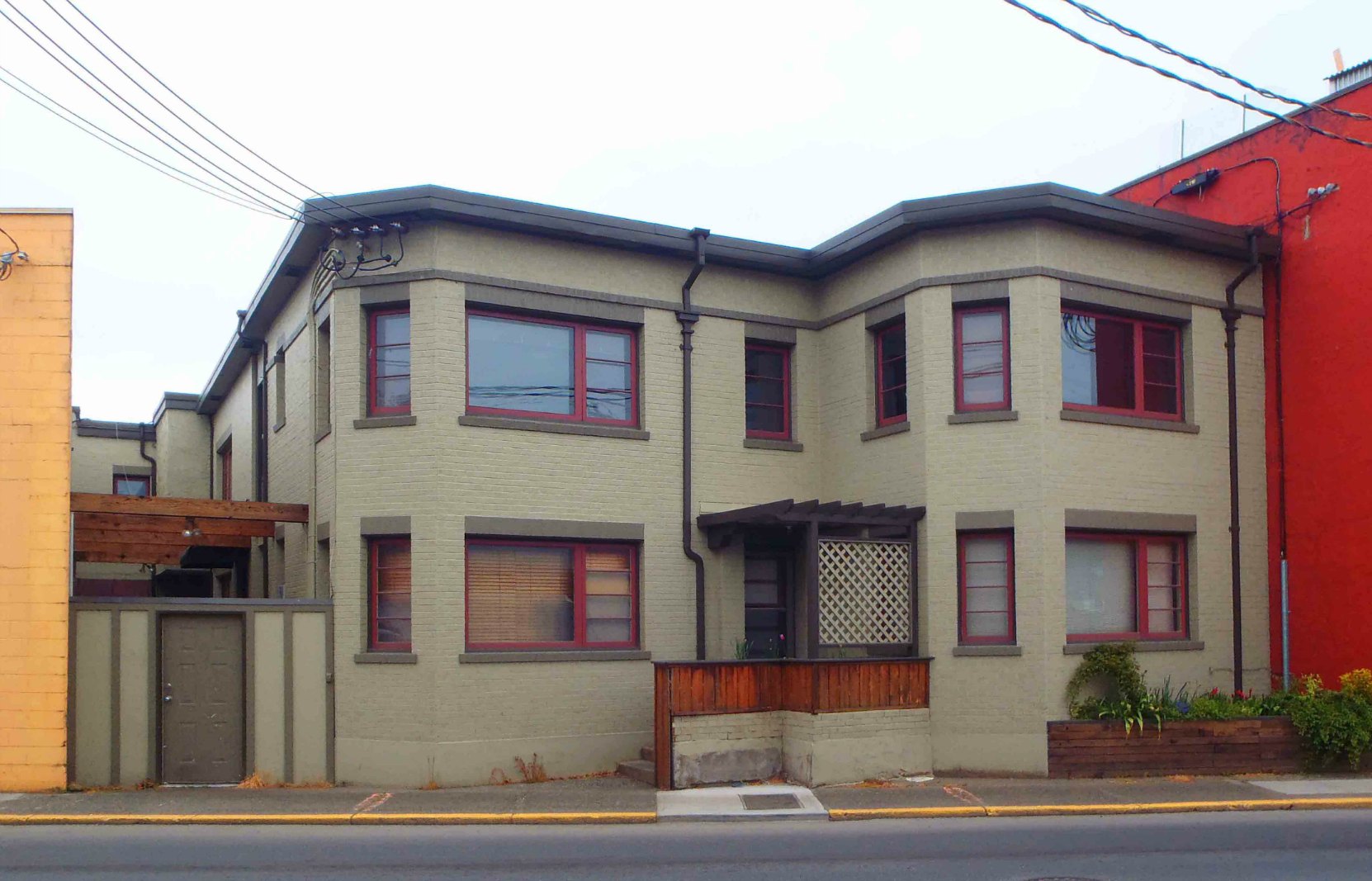 Would you like to leave a comment or question about anything on this page?