The building at 211 Craig Street (at Kenneth Street) in downtown Duncan, was built in 1926 by architect Douglas James for James C. Wragg, who used it as the business premises for his bakery.
James Chesterfield Wragg was a member of Malahat Lodge, No. 107 in Mill Bay and later served as Mayor of Duncan. In 1929 Douglas James also designed the Wragg building for James C. Wragg.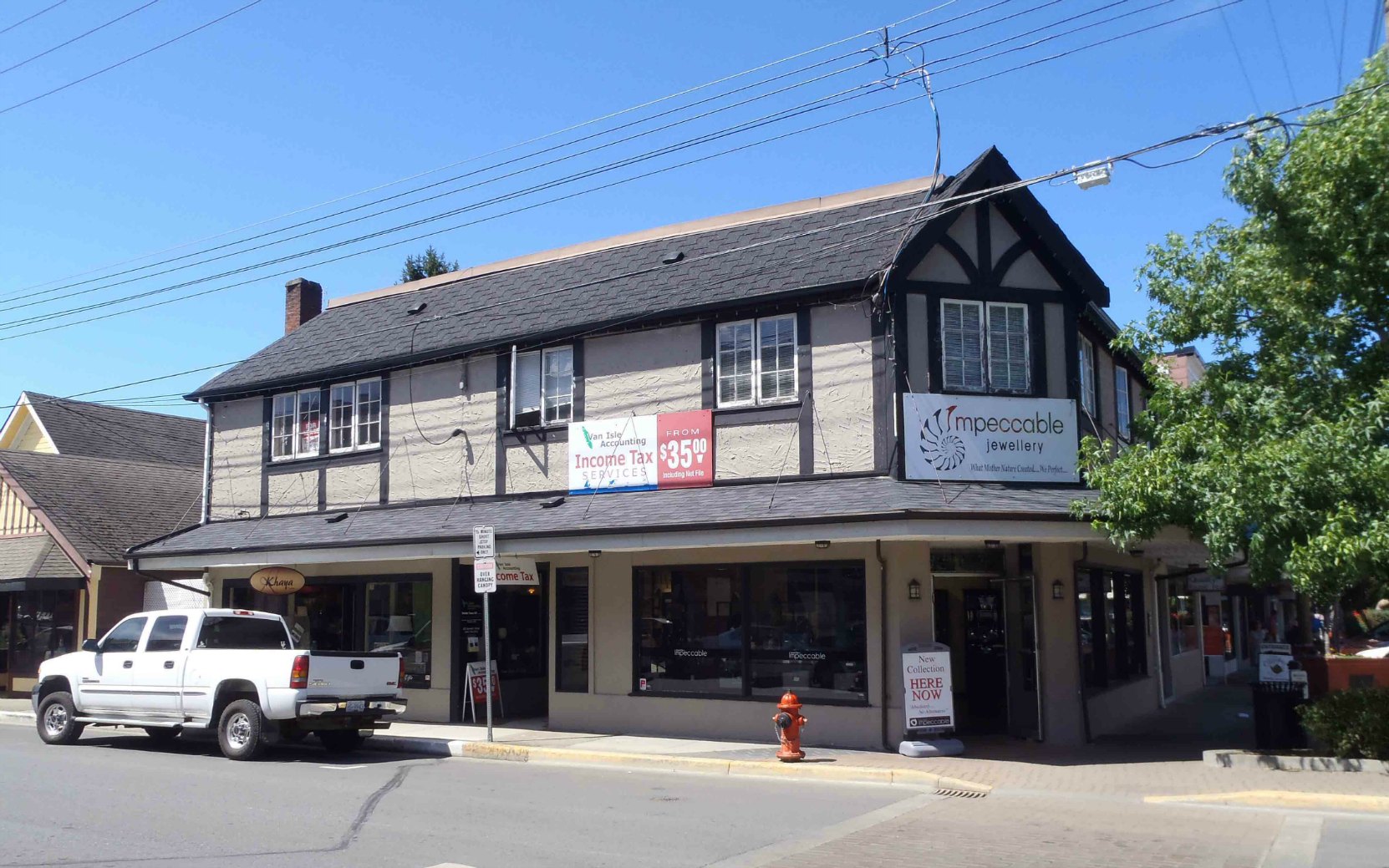 This building was designed in 1926 by architect Douglas James, who also designed the buildings at 45 Craig Street, 40 Ingram Street, 70 Government Street, 231 Government Street and 151-155 Craig Street, all of which were built for Temple Lodge, No, 33 members or have connections to Temple Lodge, No. 33 members.
A 1926 story in the Cowichan Leader newspaper (owned by Temple Lodge, No. 33 member Hugh George Savage) described Douglas James' plans for this building as:
"The building is to be thirty feet by fifty feet……The construction will be of frame and hollow tile, the latter being used to form fire walls on the sides which do not face either street. The structure will have an old-fashioned, half-timbered exterior, carried out in stucco and stained cedar. It will have a pitched roof covered in mottled tiles. The interior is to be plastered throughout. The ground floor will be of cement. Provision is made for two stores and an entrance leading to a well appointed flat upstairs. Mr. Douglas James, Duncan, is the architect."
The building is now divided into retail space on the street level with office space on the second floor.
Would you like to leave a comment or question about anything on this page?