W. Brother James McLeod Campbell (1865-1961) joined Temple Lodge, No. 33 as an Entered Apprentice in 1900 and received his Fellow Craft and Master Mason degrees in 1901. He immediately began working through the chairs, serving as Inner Guard in 1901, Junior Deacon in 1902, Senior Steward in 1903-04, Treasurer in 1905, Junior Warden in 1907, Senior Warden in 1908 and 1909 and Worshipful Master in 1910. He remained active in Temple Lodge No.33 until his death in 1961.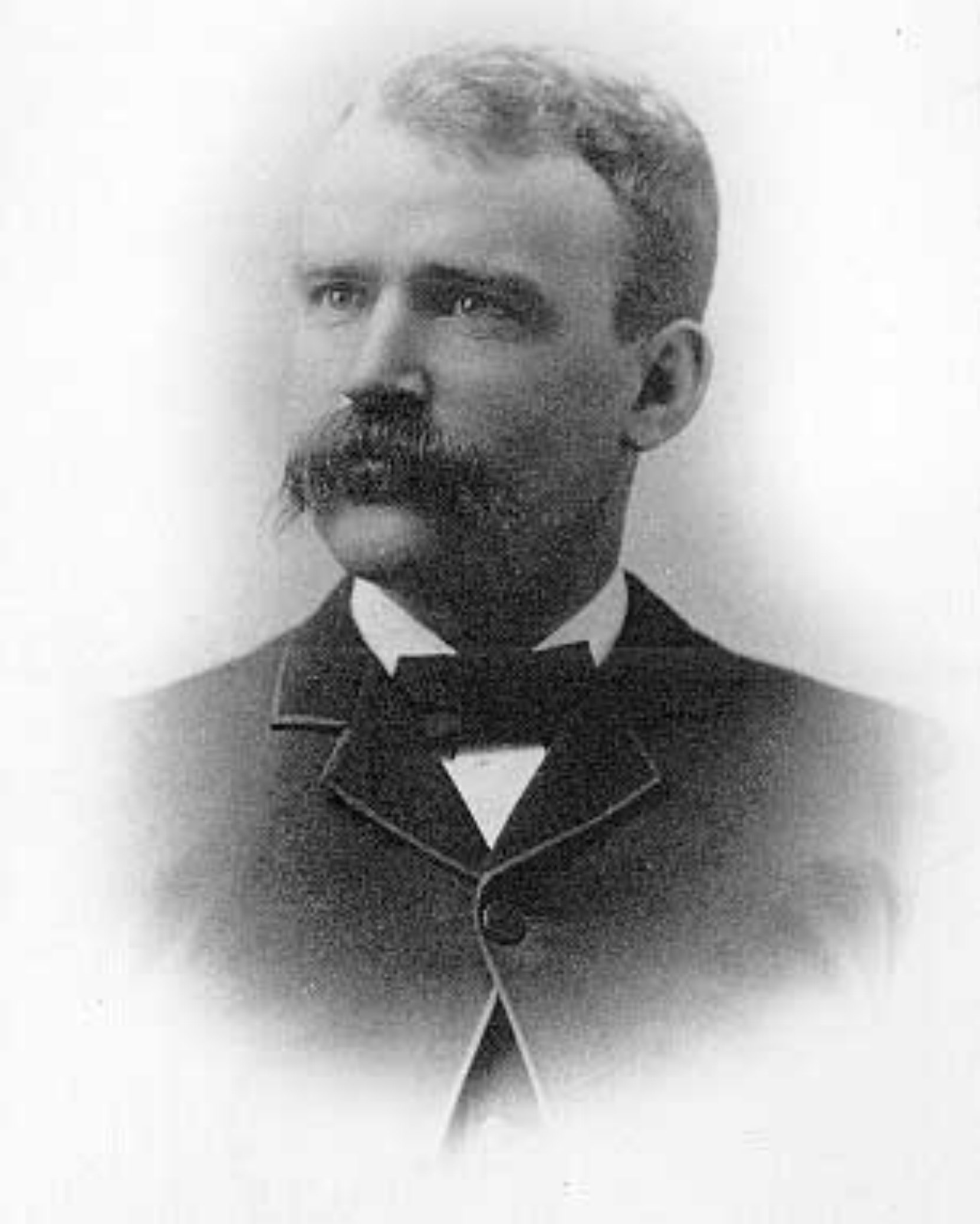 He was a builder and contractor. One building in Duncan that he is known to have built is St. John's Anglican Church on Jubilee Street.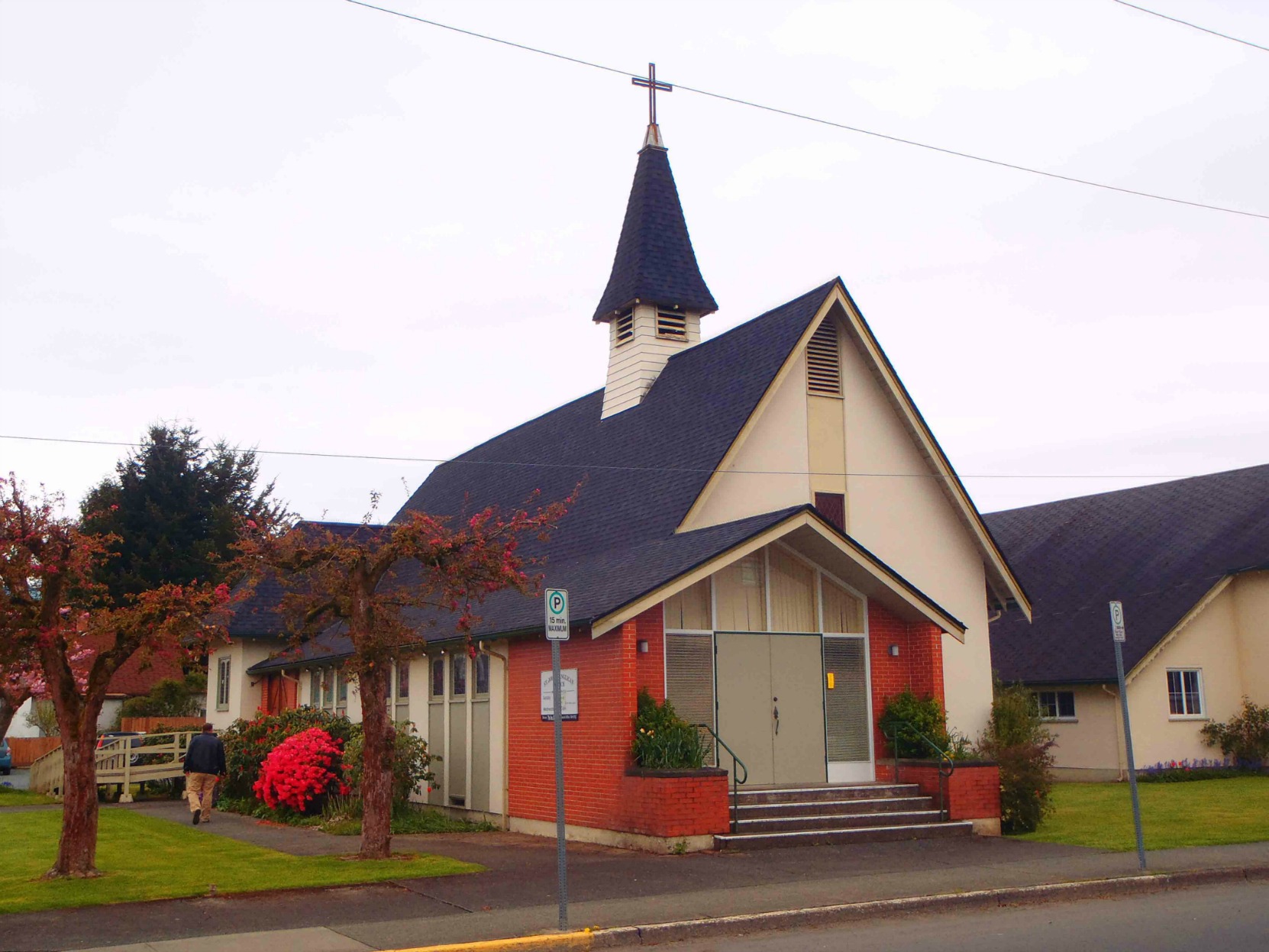 He was also active in civic affairs. He served as a councillor on North Cowichan District Council and as Reeve (or Mayor) of North Cowichan. He was also active in the creation of the City of Duncan in 1912 and served several terms as a Duncan alderman.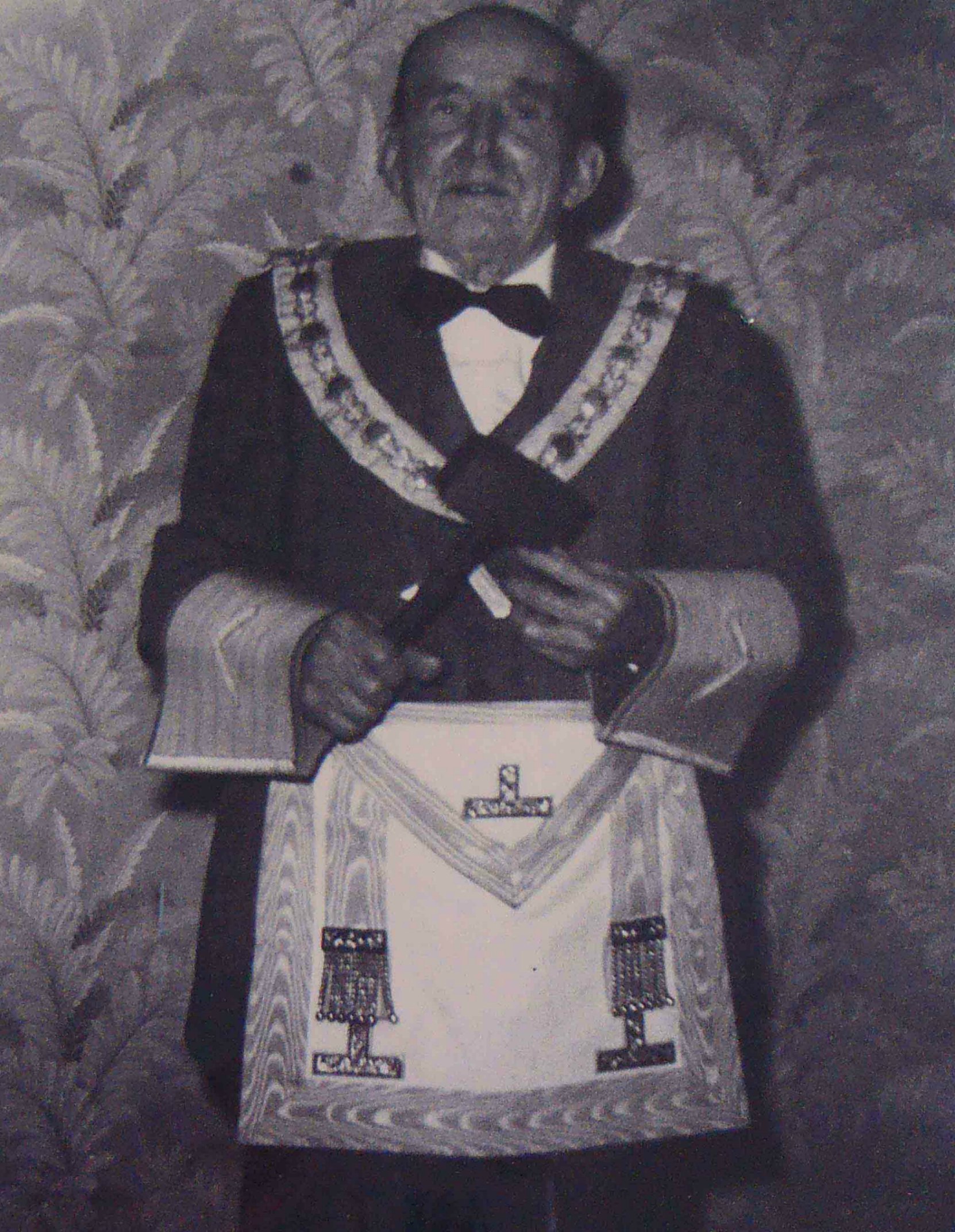 Here is a brief biography of Wor. Brother James McLeod Campbell taken from his obituary in the Cowichan Leader newspaper:
"J.M. Campbell, 95, early public servant, builder, dies
James McLeod Campbell, aged 95 last November 3 and married 65 years ago Christmas Day, a former reeve and councillor of North Cowichan and surviving alderman of the first city council in 1912, died Tuesday at King's daughters' Hospital.
The funeral will take place today at 1:30 p.m. from Hirst Funeral Chapel.
He leaves his wife, Mary Elizabeth, a member of the Castley family which came here in 1887; one son, James C. Campbell, Watson Street; two daughters, Winnifred, at home, and Mrs. W.E. McLean, Port Alberni; six grandchildren; one brother, Archie Campbell, Chilliwack; and one sister, Miss Mary Campbell, Mt. Elgin, Ontario.
Mr. Campbell was born in Zorra Township, Oxford County, Ontario, November 3, 1865, third son in a family of 11. He received a high school education after spending his early years on a farm.
In 1890, at the age of 25, he came to Victoria. Working as a carpenter, he remained there until the end of 1891 when he came to Cowichan. He took up 160 acres of land at Sahtlam, which at that time had a number of pioneer settlers, but later abandoned it and worked full time at the building trade. St. John's Anglican Church, Jubilee Street, was among the public buildings he had erected here.
Mr. Campbell entered public life in 1902 when he contested the seat for Quamichan ward on North Cowichan municipal council. For five years he sat on the council and was reeve of this third oldest municipality in B.C. in 1907.
In 1908 he retired from council but the following year was persuaded to stand for office again and was again successful.
Mr. Campbell was very interested in the campaign which culminated in the forming of the City of Duncan out of Quamichan district of North Cowichan municipality. He was the surviving alderman of that first council of 1912 and sat on the council for several ensuing years.
He was a life member of the I.O.O.F. and of Temple Lodge, No. 33, A.F. & A.M. He was similarly honored by the Liberal party of this riding. He was an original subscriber to The Cowichan Leader and his definite stand on public issues made him "good copy" over the years.
He played an unobtrusive part in promoting a number of local enterprises at various times during his 70 year residence.
He was the surviving member of the original shareholders of Cowichan Creamery, signing up for membership in the pioneer farm co-operative December 23, 1895.
Mr. Campbell was married Christmas Day, 1895 at St. Mary's Church, Somenos, by the pioneer cleric, Canon Arundell Leakey. He and his wife have thus had one of the longest marriages of any district couple, past or present.
Canon Brian Page will officiate at the funeral services today. Burial will be in Mountain View Cemetery, Somenos Road, with Hirst Funeral Chapel in charge."
(Source: Cowichan Leader, from Cowichan Valley Museum & Archives collections)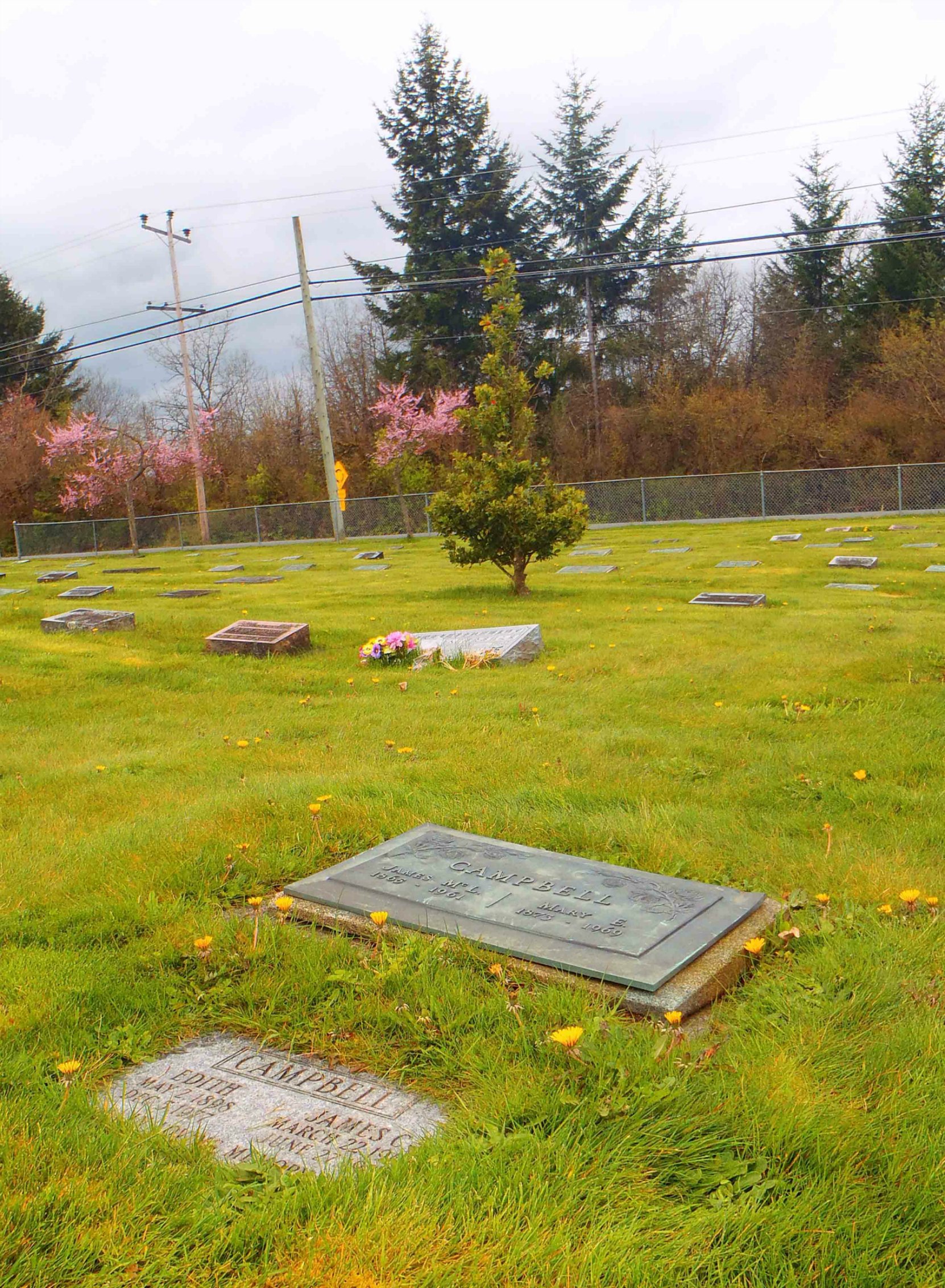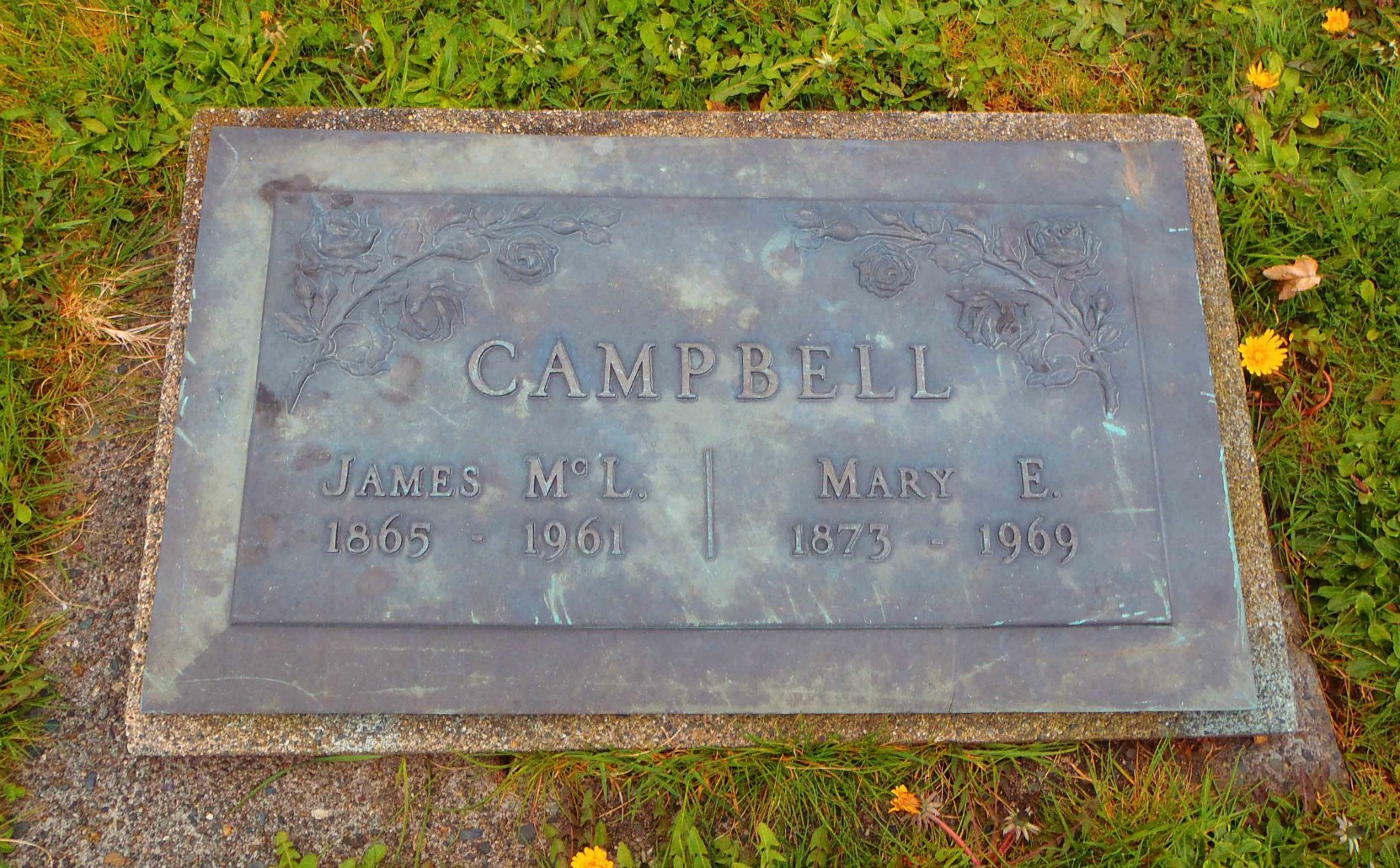 Would you like to leave a comment or question about anything on this page?