Our newly Installed Grand Master of B.C. & Yukon for 2020-2021 is M.W.B. Don MacKenzie.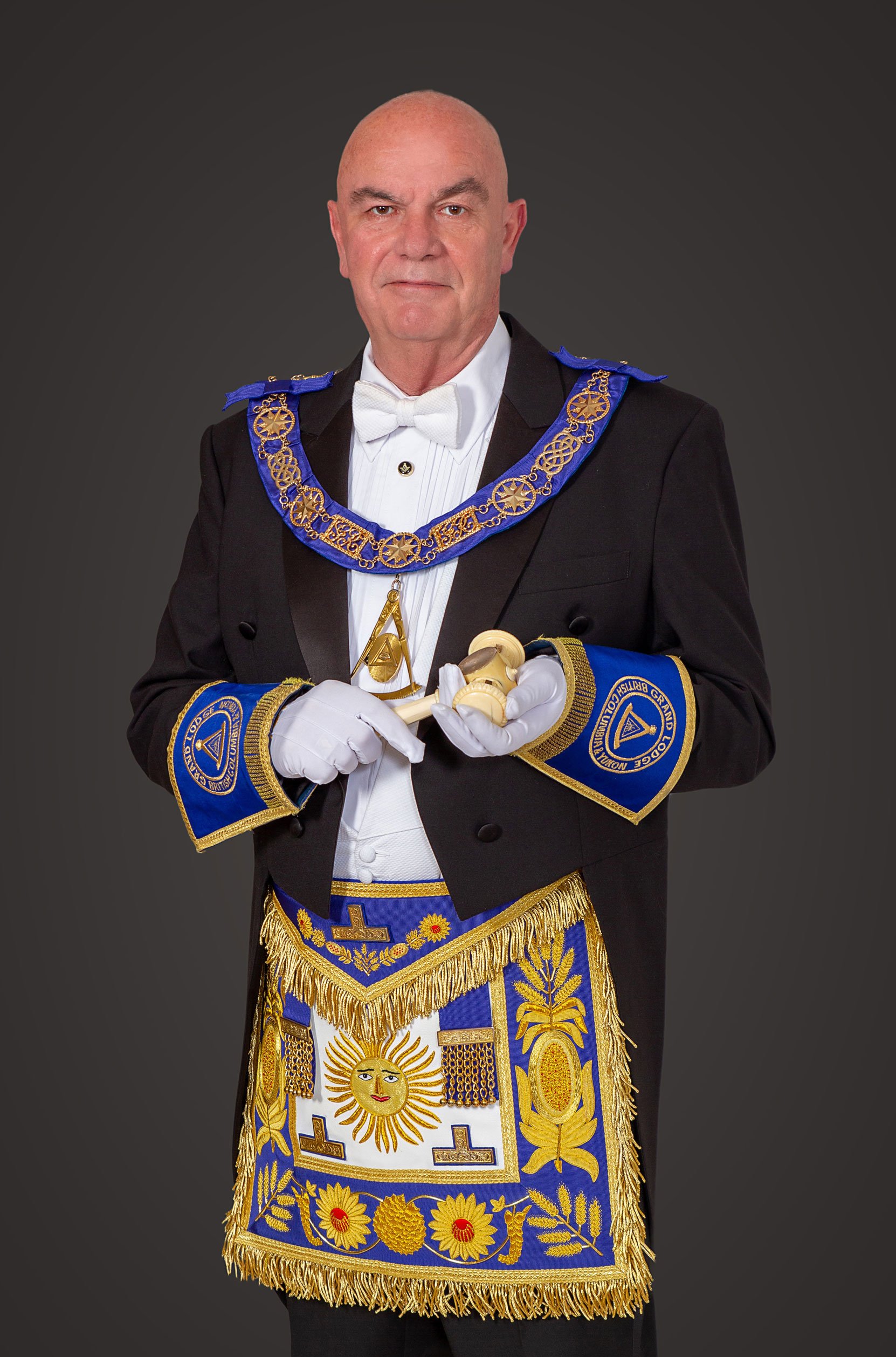 M.W. BRO. DONALD WALTER MACKENZIE
Grand Master 2020-2021
MW Bro Don Mackenzie was born in New Westminster on 4 April 1951 and educated in Maple Ridge. Our Grand Master is a proud seventh generation Freemason. As you would expect, he was exposed to Freemasonry from a young age, which influenced his early childhood. This masonic influence has continued throughout his adult life.
In 1974 he started a more than thirty-year career contracting for Columbia Bitulithic, a well established paving and road building contractor located in Vancouver.
Our Grand Master was initiated in May of 1992, passed in February of 1993, and raised to the sublime degree of a Master Mason in March of 1993, in Prince David Lodge No. 101, in Maple Ridge. He was elected as Worshipful Master for the 1997-1998 Masonic year, the fourth member of his family to hold that office.
Our Grand Master has served as Director of Ceremonies for his lodge on several occasions and has stepped into other rôles whenever necessary. He was appointed District Deputy Grand Master, representing District 28 for MW Bro Donald E. Stutt for 2013-2014.
He is a 32º Scottish Rite Freemason and a member of Fraser Valley Lodge of Perfection. Our Grand Master was elected Junior Grand Warden in 2017 and installed as Grand Master in June of 2020.
Married in 2006 to Rita, they have a blended family of three sons, two daughters, and nine grandchildren.
When not being busy with Freemasonry MW Bro. MacKenzie also enjoys spending time with his family, fishing, camping, and travel.