As part of our Vancouver Island Masonic History Project series on Vancouver Island cemeteries – Masonic Interments, here is our page on Edmund Coston Hawkins (1878-1941), a deceased member of Temple Lodge, No. 33 who is buried in All Saints Anglican Cemetery, Westholme, B.C.
Edmund Coston Hawkins (25 September 1878 – 27 May 1941) was Initiated as an Entered Apprentice Mason in Temple Lodge, No. 33 in 1923 and was Raised to a Master Mason in 1924. He remained a member of Temple Lodge, No. 33 until his death in 1941.
Here is a brief biography of Brother Edmund Coston Hawkins taken from Temple Lodge, No.33 records and local newspaper reports of his death and funeral:
"…The W.M. stated the meeting had been called for the purpose of conducting the funeral of our late hghly esteemed Bro. Edmund Coston Hawkins, who's [sic] records were read by the W.B. Secretary –
Born on September 25, 1878 at Ford, Shropshire, England
Died at Duncan, May 27 1941. Aged 62 years.
In Temple Lodge, No. 33, Duncan B.C.
The Burial Service was commenced in the Lodge after which the Brethren journeyed to All Saints Church, Westholme and after the Church service had been completed, the W.M. continued the Masonic Service, assisted by W.B. Cummins as Chaplain and at the conclusion the W.M. spoke a few words of sympathy to the the departed Brother's dear wife, Mrs. E.C. Hawkins.
The Brethren returned to the Lodge room and continued labour. The W.M. ordered that the Charter be draped for one month. The Labour of the afternoon being ended the Lodge was closed in due and ancient form at 3:50 p.m……"
(Source: Temple Lodge Minute Book, Emergent Meeting, 1 June 1941)
"Hawkins – Mr. Edmund Coston Hawkins, well-known dairy farmer of Crofton, died on Tuesday in the King's Daughters' Hospital in his 63rd year. He had been in hospital for six weeks and in poor health for longer.
The funeral will be at All Saints Church, Westholme, at 2.30 p.m. on Sunday, the Davis Funeral Service directing.
Mr. Hawkins was a prominent breeder of Jersey cattle and active in nearly all the agricultural affairs of the district. He was an Orangeman and Mason. The Leader will publish more about him next week."
(Source: Cowichan Leader, 29 May 1941 – from Cowichan Valley Museum & Archives collections)
"Hawkins – As briefly noted last week, death came to a prominent resident of the district, Mr. Edmund Coston Hawkins, Crofton, on Tuesday of last week at the King's Daughters' Hospital, after an illness of nearly eight weeks. Mr. Hawkins had been in failing health since Christmas.
Born at Ford, Shropshire, England on September [illegible], Mr. Hawkins was the son of the late Mr. and Mrs. Edmund Hawkins. He received his education at Rossall School, Lancashire, and kept an active interest in the school until the time of his death, often talking of it with two friends, Capt. J.D. Groves, Westholme, and Mr. A.R. Wilson, The Cliffs, who are ex-Rossallians.
In 1902 Mr. Hawkins came to Canada and bought a farm at Treherne, Man., later homesteading at [illegible]. He married in 1904 Miss Helen Elizabeth McLeod of Treherne. For the next 16 years they farmed in a large way, going in for grain and hay growing.
Desiring to live on the coast, Mr. Hawkins came to Vancouver Island in 1919 in search of a home. After looking around this district he finally purchased the old McBeth property at Crofton, which was to be his home for 21 years. Going back to the prairies to dispose of his holdings, he and Mrs. Hawkins came to the district in 1920 and called their home "Eiderslie," which name he used throughout in the naming of his prizewinning R.O.P. tested Jersey cows.
Mr. Hawkins immediately began to take an interest in agricultural affairs of the district, and joined Cowichan Agricultural Society in 1921. He was elected a director in 1929 and was president in 1932. He left the board of directors in January, 1938, but continued his membership until his death, lending his support at all times.
Mr. Hawkins was a consistent exhibitor at the Cowichan Fall Fairs, winning awards every year for his fine herd of high-testing and well-bred Jersey cows. He was also a member of the B.C. Agricultural Association in Victoria.
Particularly interested in the breeding of Jerseys, Mr. Hawkins was a member for a number of years of the board of directors of the Jersey Breeders Association of B.C., travelling often to other parts of the province in this connection. Ever since its inception, Mr. Hawkins had been a director of Cowichan Jersey Breeders Association, being president in 1934 and 1935.
Mr. Hawkins shipped his cream to the Cowichan Creamery, being a member of that organization since his arrival. This brought him often to Duncan where he was as well known as at Crofton.
However, his interests were not entirely bound up in things agricultural. As a resident of Crofton he took a keen interest in all local doings, especially ion church and school affairs. For years he was an active member of the church committee of All Saints, Westholme, and often a delegate at synod meetings in Victoria. He was again chosen to represent the church this year, but was unable to attend due to his illness. He was also a school trustee for a term on the North Cowichan School Board. Along with other residents, he took an interest in Crofton community hall affairs, lending generous support at all times.
Mr. Hawkins was an active Mason for years, being a member of A.F. & A.M. Temple Lodge, under whose auspices the funeral was held. A past master for several years of the Loyal Orange Order, Tzouhalem Lodge, Mr. Hawkins was treasurer at the time of his death. He served as patron of the Eastern Star, Sunset Chapter, for some time and was a member of the Canadian Order of Foresters.
For relaxation Mr. Hawkins played cricket, being a member of Cowichan Cricket Club's "B" team, under the captaincy of Mr. W.T. Corbishley, in the days when league matches were played. He continued his membership as a non-playing member after his playing days were over. While in hospital during his last illness, he loved to talk over old cricketing days with his contemporaries.
A man of long years of experience in farming, Mr. Hawkins was popular with all agricultural men. He was intensely loyal to all the different organizations to which he belonged, of a generous nature and a very likeable man. A "good mixer" wherever he went, he possessed a very sociable character and his keen sense of humour won him many friends. He loved to joke, indulged in harmless "leg pulling" and was "very good company," as one old cricketing friend says. He will be much missed by many in all walks of life in the district.
Except for his widow, he leaves no immediate relations in Canada. His only brother, Mr. W.G. Hawkins, died in England in 1939. A niece of his wife made her home with them for some years as a young girl. Since her marriage to Mr. Harold Bonsall she has lived in Chemainus. Her two children, Beverley and Billy, were devoted companions of their great-uncle.
The funeral, which was very largely attended, was held on Sunday at All Saints' Church, Westholme, the Rev. T.L. Hipp, assisted by Canon T.M. Hughes, officiating. Mrs. J.B. Bailey was at the organ and the hymn, "My God, My Father, While I Stray," was sung. Temple Lodge gave the full Masonic ritual at the graveside. There were masses of flowers, an extra car being required to convey them.
The honorary pallbearers were: Messrs. C.W. O'Neill, R. Cummins, and W.B. Harper representing Temple Lodge; Mr. J. Gilman, representing the Orange Lodge; Mr. John Gibb, the Cowichan Creamery; and Capt. J. Douglas Groves. The active pallbearers were Messrs. E.H. Peterson, F.G. Driver, G. Maurice Irvine, F. Van Norman, D. Madill and R.F. Davidson.
The Davis Funeral Service directed.
Mr. and Mrs. H.G. Palmer, Winnipeg, brother-in-law and sister of Mrs. Hawkins, arrived recently to visit her, and her niece, Miss Mary McConachy, Victoria, is also with her for a time. Mrs. Hawkins' brother has been here since last November and is helping to carry on the farm."
(Source: Cowichan Leader, 5 June 1941 – from Cowichan Valley Museum & Archives collections)
As noted in the above obituary, Edmund Coston Hawkins attended Rossall School. We contacted Rossall School and received the following information about Edmund Hawkins:
Edmund Hawkins attended Rossall School between 1889 and 1897, along with his brother William Coston Hawkins [note: William Coston Hawkins died in England in 1939 – see obituary above]. They resided in the school's Pelican boarding house.
Rossall School also provided us with a brief history of the school. it was "founded in 1844 by Rev. St Vincent Beechey. Its establishment was 'to provide, at a moderate cost, for the sons of Clergymen and others, a classical, mathematical and general education of the highest class.'
Rossall was part of a flurry of expansion in education during the early Victorian period and the School was granted a Royal Charter on 21 October 1890. Rossall was widely considered to be in top 30 public schools in the UK and by the end of Queen Victoria's reign its academic results were among the best in the country and enjoyed a reputation as 'The Eton of the North'."
Edmund Coston Hawkins is buried in All Saints Anglican Cemetery, Westholme, B.C.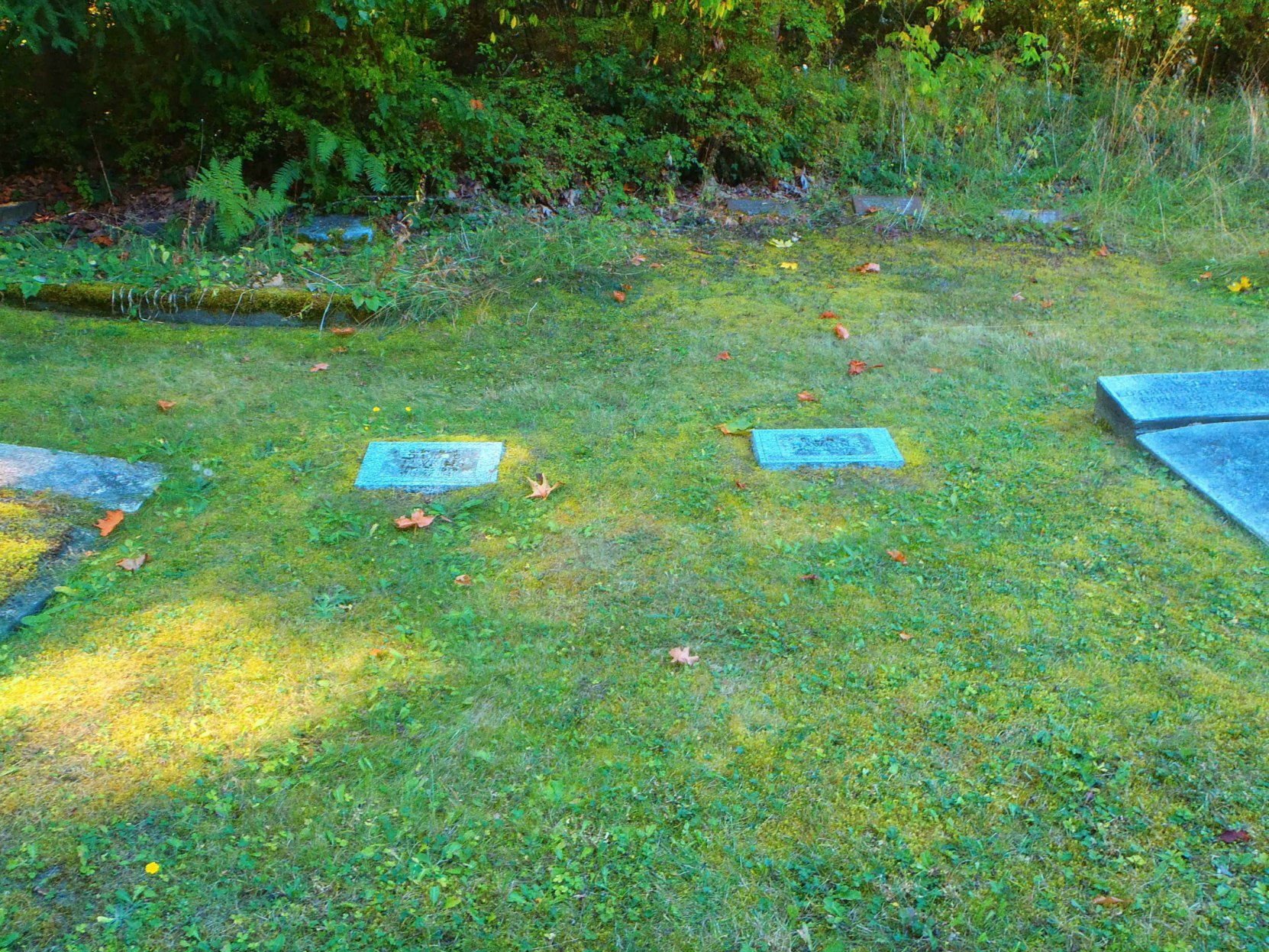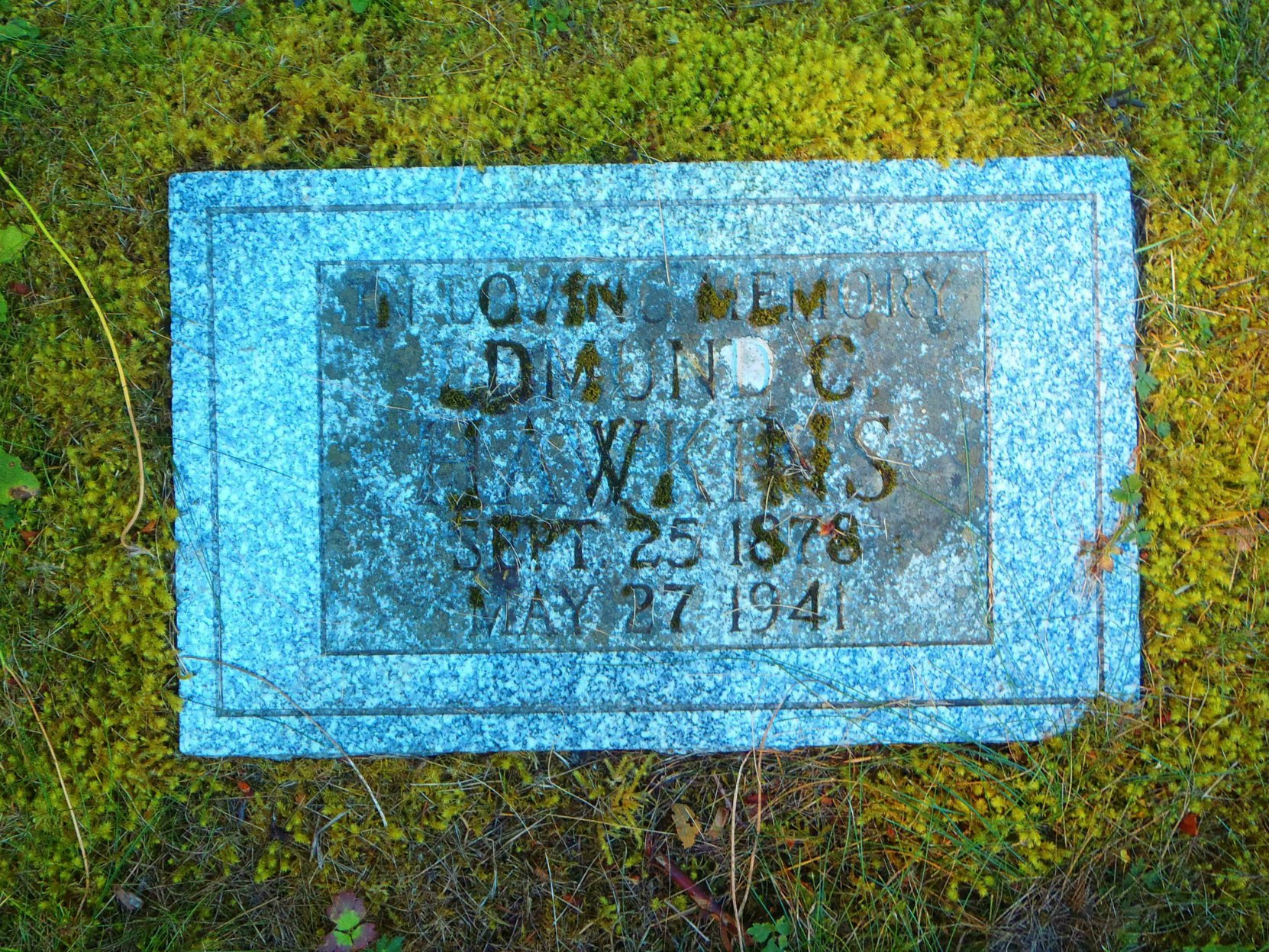 Would you like to leave a comment or question about anything on this page?