Descendants of Temple Lodge, No.33 Charter Member Henry Samuel Hollings are researching their ancestry and have recently sent us several inquiries for information about Henry Samuel Hollings.
Because of these inquiries we have decided to make Brother Henry Samuel Hollings (died 1918, aged 77) our featured deceased member of Temple Lodge, No.33 for October 2016.
Brother Hollings was one of the fourteen Charter Members of Temple Lodge in December 1899. He was a prosperous farmer in Mill Bay.
Before becoming a Charter Member of Temple Lodge in December 1899, Brother Hollings had been a member of Chatham Lodge, No.47 in Ontario. Chatham Lodge 47 is no longer listed on the Register of the Grand Lodge of Canada in Ontario.
Unfortunately we do not know a lot about Brother Hollings apart from what is in our lodge records and what was in 1918 obituary in the local Cowichan Leader newspaper, operated by Temple Lodge member Hugh George Savage.
We have posted all the information we currently have on Brother Hollings on a separate page of our website.
Brother Henry Samuel Hollings is buried in St. John the Baptist Anglican Cemetery in Cobble Hill. Unfortunately we do not currently have a photo of brother Hollings but hHere is a photo of his grave. Un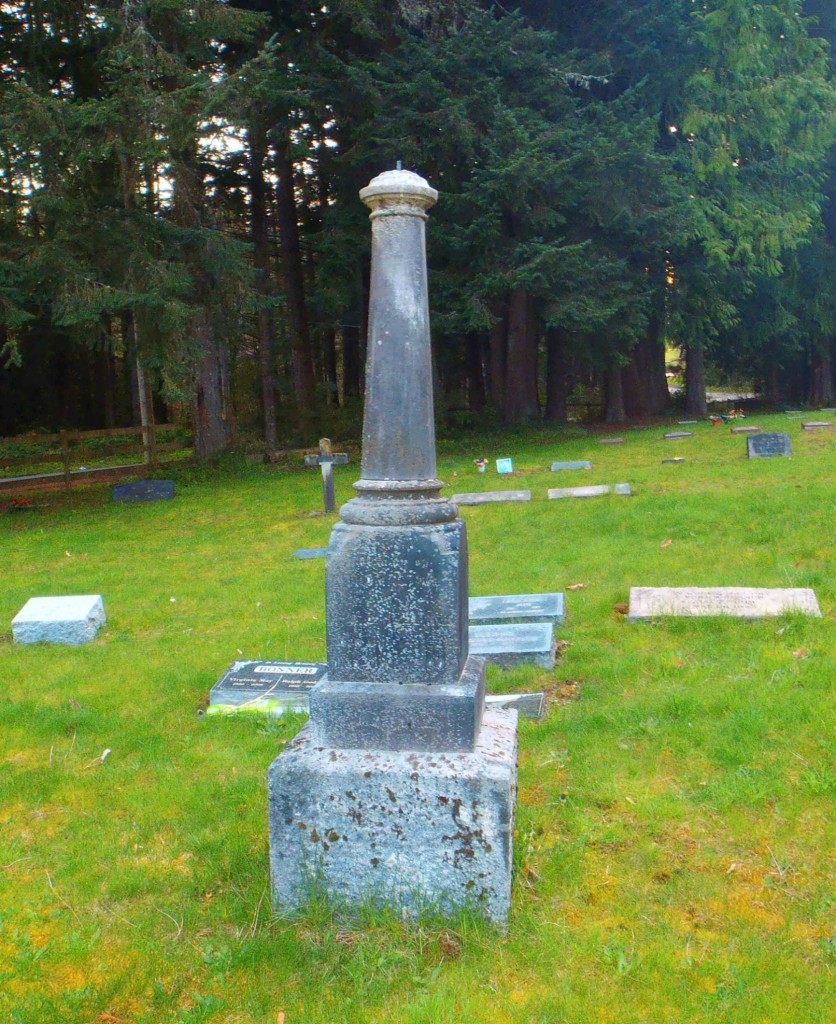 If any our our readers have any additional information on Henry Samuel Hollings we would certainly appreciate having it. If you have any additional information, please contact us in the dialog box below.