While doing some research on various topics, our Temple Lodge No. 33 Historian came across this advertisement for the subdivision of Corfield Farm, which had been established by George Corfield and, until 1913, had been one of the largest family run farms in the Duncan area.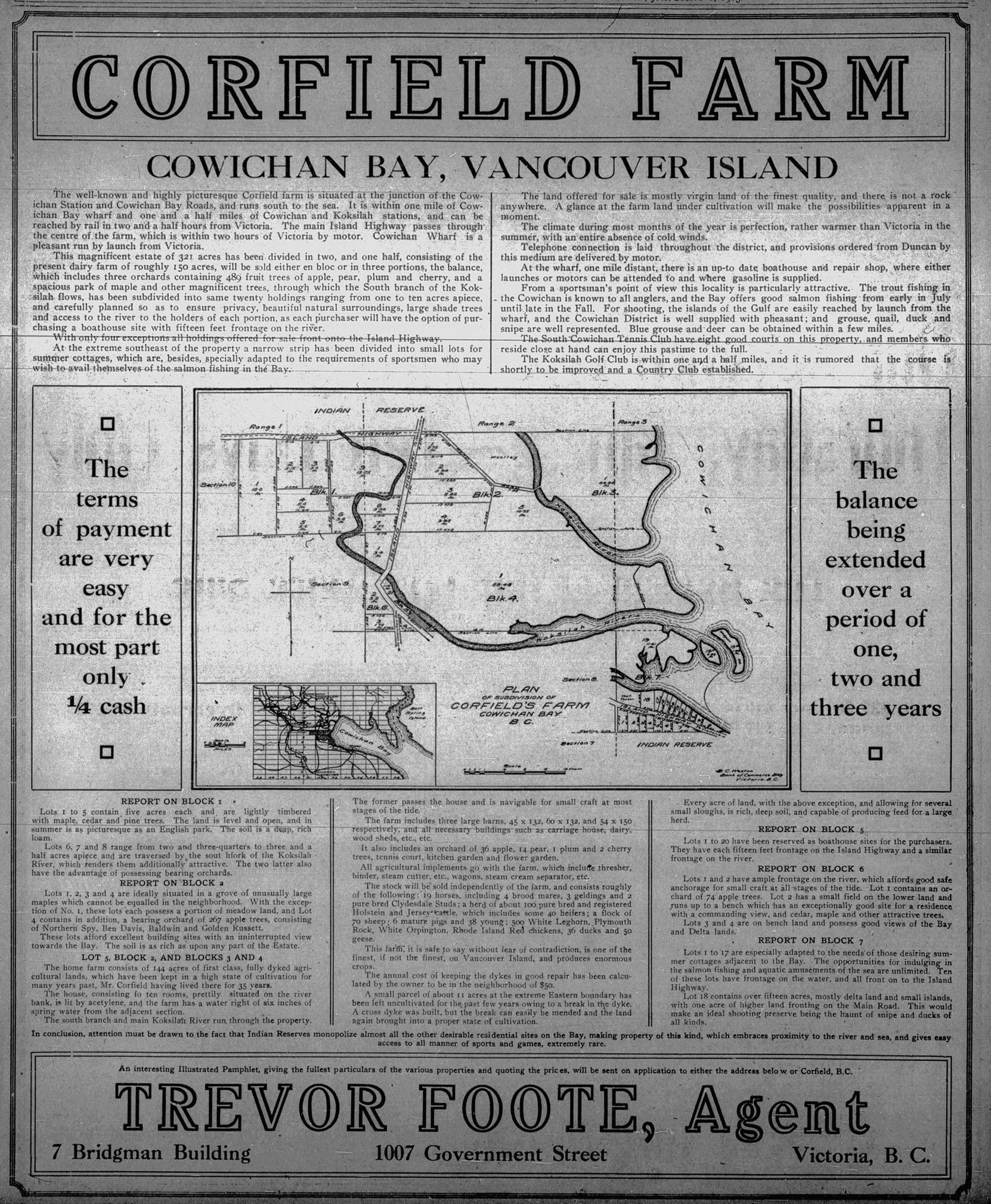 Using the map in the above advertisement, we have tried to replicate the location on this Google Map by using the South Cowichan Lawn Tennis Club, 2290 Cowichan Bay Road, located at the intersection of Cowichan Bay Road and Tzouhalem Road, as a central location since it is located within the area shown in the advertisement map of the Corfield Farm subdivision.

Here is a Google Street View of what the area of Corfield farm looks like today:

Corfield family members Norman Tressidor Corfield and John Frederick Corfield were both members of Temple Lodge No. 33.
In 1913, when the subdivision of their family's Corfield Farm was being undertaken, Norman Tressidor Corfield was building the Duncan Garage for his automobile dealership and garage business, Duncan Garage Ltd.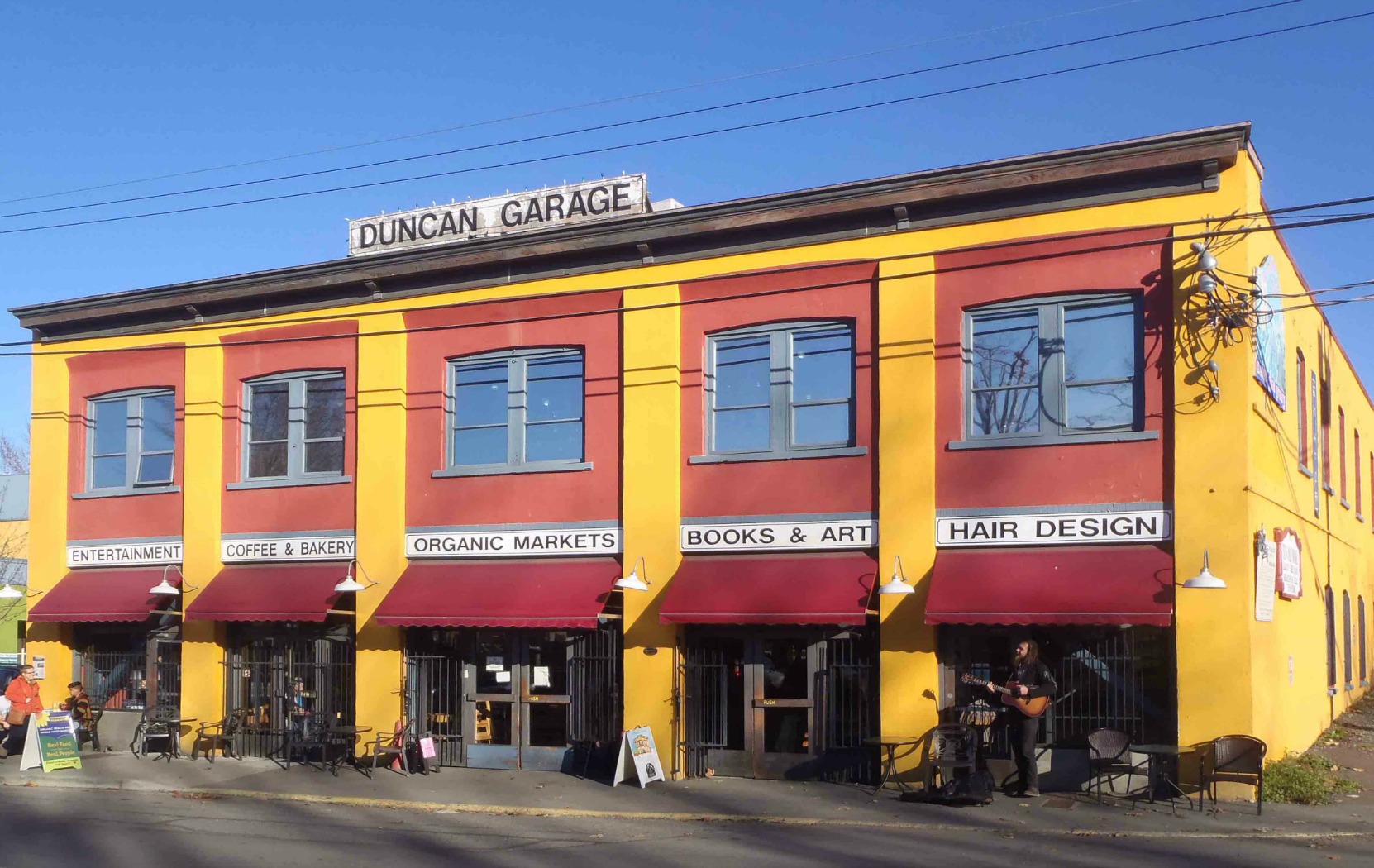 Another Masonic connection to Corfield Farm is through the poet Robert Service (1874-1958), who worked for George Corfield on Corfield Farm for four years as a cowhand and,later, as a storekeeper. Robert Service also acted as a tutor to George Corfield's sons, and future Temple Lodge members,  Norman Tressidor Corfield and John Frederick Corfield. This Times-Colonist story on Robert Service at Corfield Farm is excerpted from a biography of Robert Service by Enid Mallory.
Robert Service was a Freemason; he was a member of Yukon Lodge No. 45, Dawson City, Yukon.
A memorial to Robert Service now stands at the Robert Service Memorial Park, on land that was once part of Corfield Farm that was subdivided in 1913.
Here is a map showing its location:

Here is a Google Street View image of the memorial:
Here are links to some pages with more information on Robert Service:
Would you like to leave a comment or question about anything on this post?