As part of our Vancouver Island Masonic History Project series on Buildings Built For Freemasons, here is a page on the Green Building, also known as the Exchange Building, at 1210-1216 Broad Street at Trounce Alley in Victoria, B.C.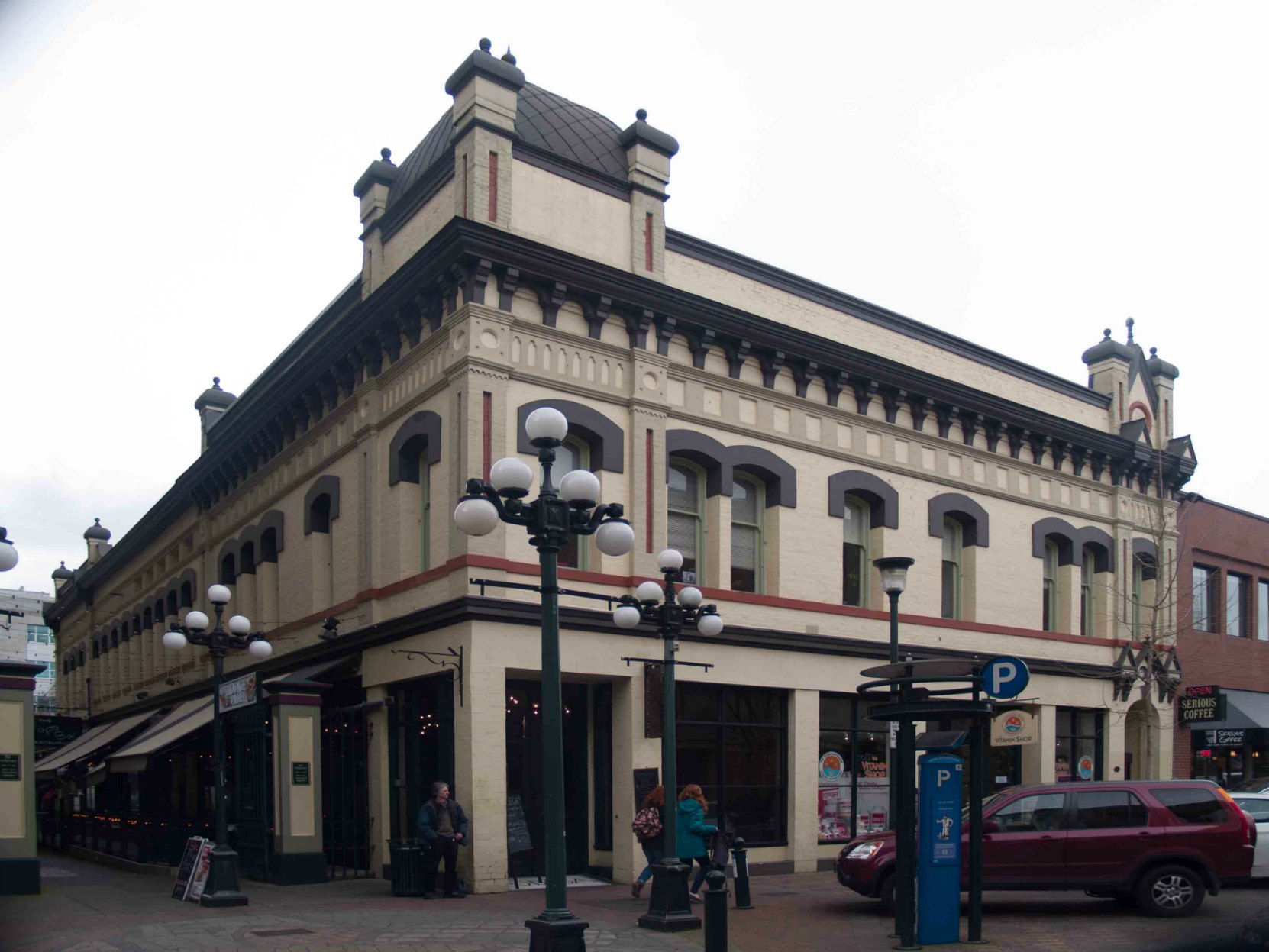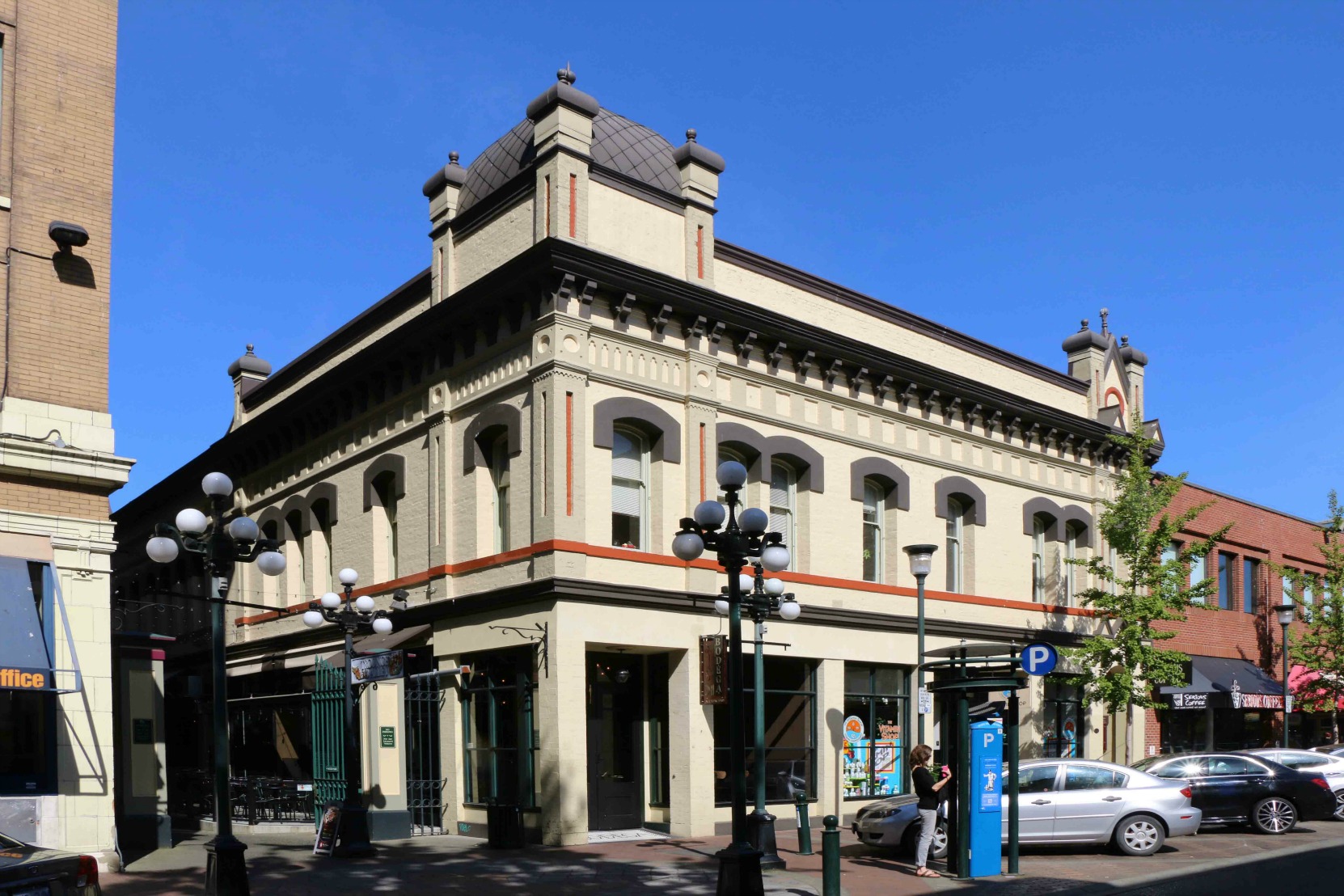 This Heritage Registered building has several Masonic connections. It was built in 1889 by architect/builder Thomas Trounce (Past Grand Master 1885-86, a member of Victoria-Columbia Lodge No.1) for Alexander Alfred Green (a member of Victoria-Columbia Lodge, No.1).
After Alexander Alfred Green's death in 1891, this building became the site of Victoria's first telephone exchange, set up by Robert Burns McMicking (Past Grand Master, 1894-95) and Edgar Crow Baker (Past Grand Master, 1883-85).
Thomas Trounce also built a second building, a mirror image of this building, on the opposite side of Trounce Alley. The second building burned down in a fire in 1910 and was replaced by the Central Building, 620 View Street.
This building was restored in the 1990's by Victoria architect John Keay.
Here is a map showing the location of 1210-1216 Broad Street in downtown Victoria.



Another building built for Alexander Alfred Green is 1040 Moss Street, built in 1889, now part of the Art Gallery of Greater Victoria. It was designed by architect William Ridgway Wilson and built by contractor George Mesher.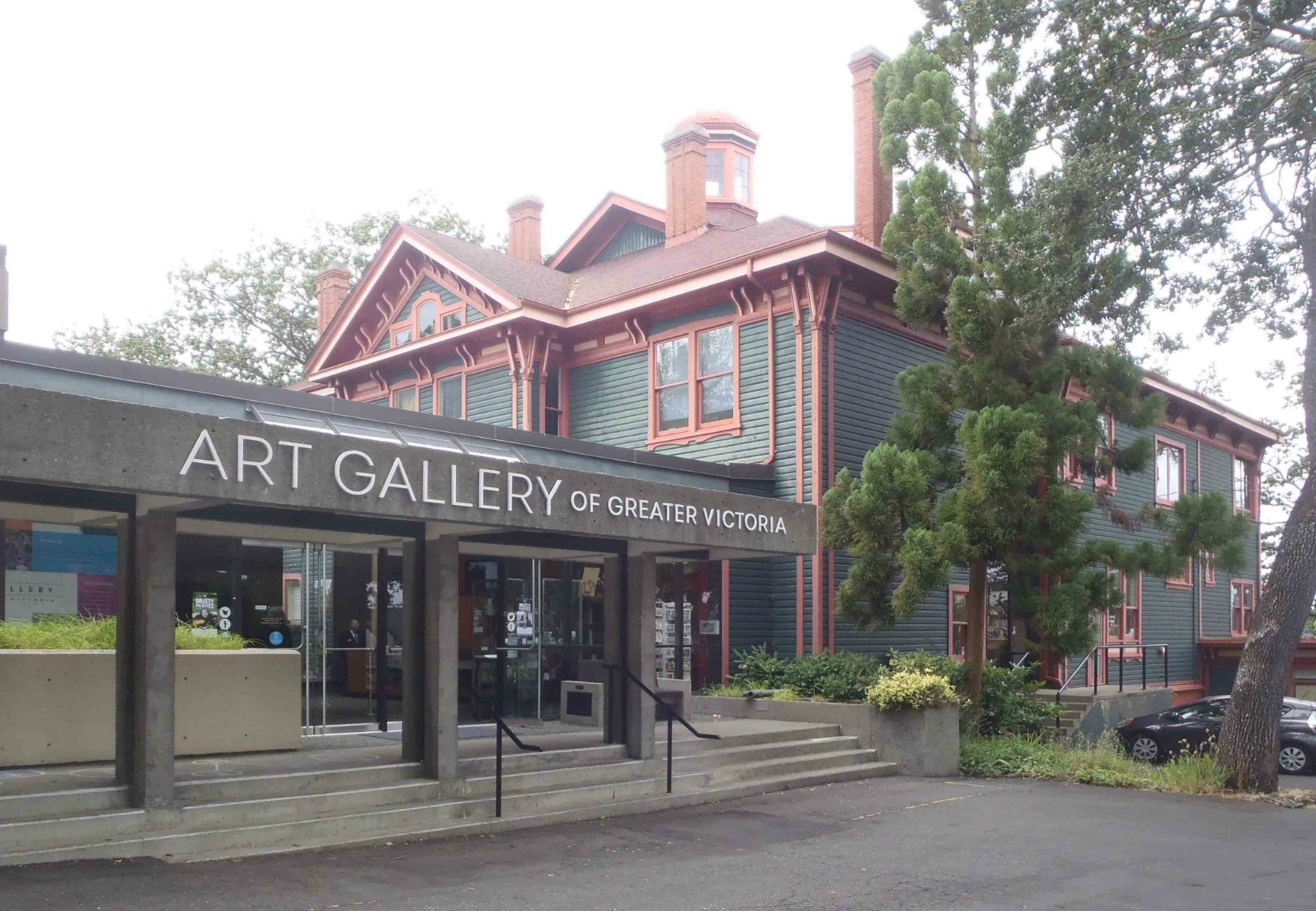 Alexander Alfred Green, Thomas Trounce, Robert Burns McMicking, Edgar Crow Baker and George Mesher are buried in Ross Bay Cemetery, Victoria, B.C.
Would you like to leave a comment or question about anything on this page?