J. Islay Mutter (1874-1950) operated an insurance and financial services business in Duncan. For many years he was in partnership with Kenneth Duncan in a firm known as Mutter & Duncan.
J. Islay Mutter was elected Reeve of North Cowichan in 1914 and 1918; he served as Mayor of Duncan from 1924 to 1928.
J. Islay Mutter's father, Major James Mitchell Mutter, was one of the Charter members of Temple Lodge, No. 33.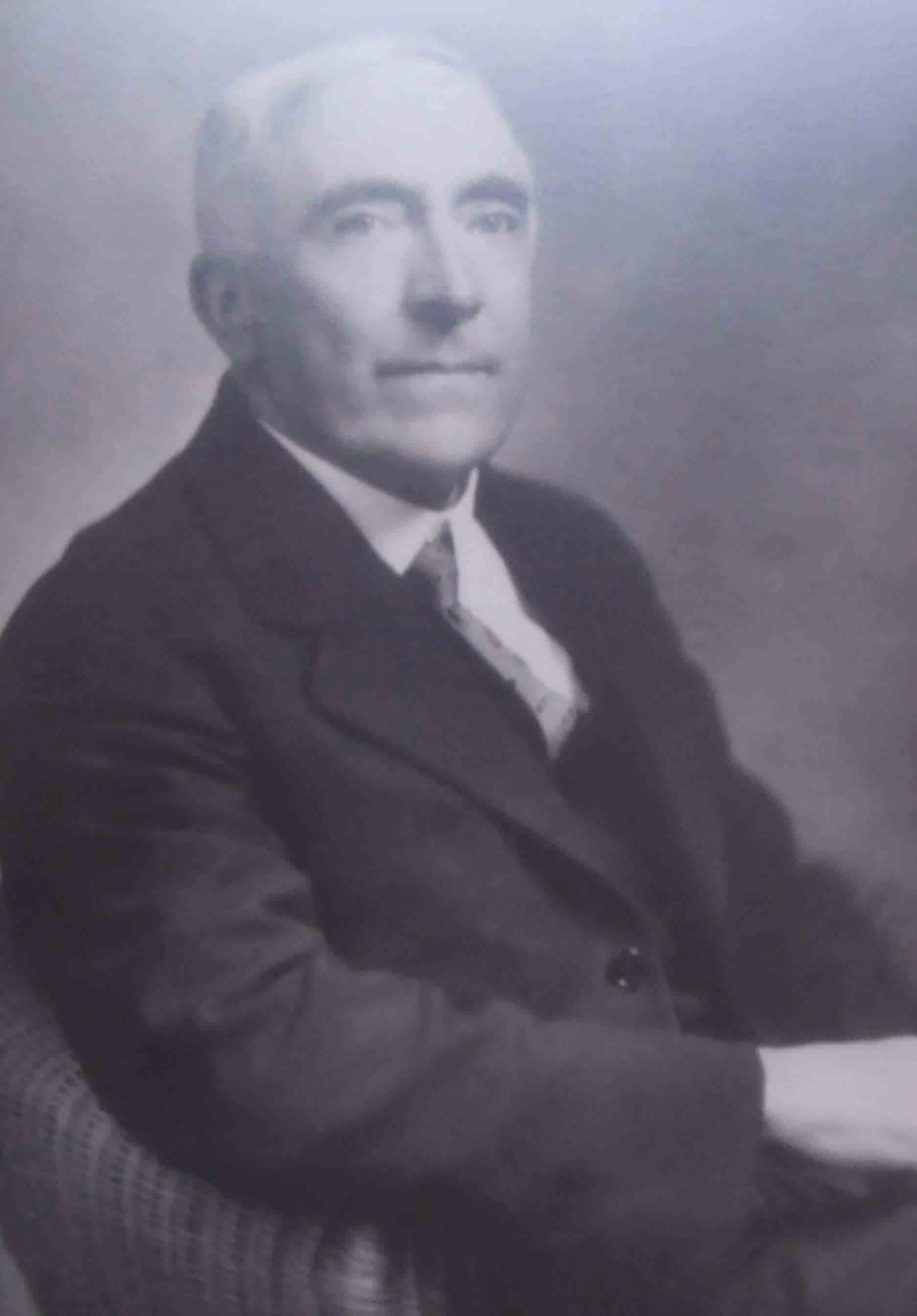 Here is a brief biographical sketch of Brother  J. Islay Mutter taken from his local newspaper obituary:
"Mutter – A pioneer of Cowichan, mayor of Duncan and reeve of North Cowichan, Mr. James Islay Mutter, died in Royal Jubilee Hospital, Victoria, on Friday. He was 76.
Born at Bowmore, Isle of Islay, Scotland, Mr. Mutter came to Victoria from Scotland with his parents in 1891. He later moved to Somenos and, with two late brothers, operated a 200-acre farm.
Mr. Mutter operated a sawmill at Cumberland and later worked for the B.C. Canning Company Ltd., and was stationed at Rivers Inlet, Deas Island and Saturna Island. He left the company when he went into business for himself. opening a general store at Greenwood.
Following this he was employed by the Hudson's Bay Company at Hazelton, when the company's dealings with the Indians were attended with much ceremony.
Returning to Cowichan, he took an active interest in the community and went into the real estate and insurance business with Mr. K.F. Duncan.
He was elected mayor of Duncan and served continuously from 1924 until 1928. Earlier he had served as reeve (1914 and 1918) and councillor of North Cowichan and was on the district school board. He is the only man to date to have occupied both offices [Mayor of Duncan and Reeve of North Cowichan].
He was a director of Cowichan Creamery and Cowichan Agricultural Society and was president of Duncan Chamber of Commerce for three years.
Mr. Mutter owned the first automobile in Duncan. This was before the road over the Malahat, and the car had to be shipped by rail from Victoria to Cobble Hill.
Interested in logging, he was one of the original promoters of the logging railway connecting Deerholme and Cowichan Bay, now the C.N.R.
Following his term as mayor, he went to Port Renfrew where he bought a hotel, general store and shingle mill. While there, he served as postmaster, customs officer, justice of the peace, fire warden and deputy sheriff.
He was keenly interested in Provincial politics all his life. In later years he was a staunch advocate of a V.I. [note: Vancouver Island] west coast road to link Jordan River with Port Renfrew.
He was the eldest son of Major J.M. Mutter, a Cowichan pioneer and former M.L.A.
Mr. Mutter is survived by his wife, at home in Victoria; one daughter, Mrs. Isabella Palmer, Port Renfrew; two grandsons, james and Ian Palmer; three sisters, Mrs. I.H. Greaves and Mrs. I.J. Hamilton, both of Duncan, and Mrs. A. Mortimer-Lamb, Victoria; also 16 nieces and nephews.
His only son, Pte. James Mitchell Mutter, was killed overseas in World War II.
The funeral was held on Monday afternoon from St. Mary's Anglican Church, Somenos, with interment in the churchyard cemetery. The Rev. Douglas Kendall officiated. During the service the hymns, "Adide With Me"and "King of Love" were sung .
Active pallbearers were: Messrs. Dick and Cecil Greaves, Islay and Hamish Mutter, M. Palmer and F. Hamilton.
Honorary pallbearers were: Messrs. K.F. Duncan, G.G. MacNeal and L.J. Hamilton.
Earlier on Monday a Masonic funeral service was held by officers of Temple Lodge, No. 33, A.F. & A.M., of which Mr. Mutter was a member.
Arrangements were in the hands of Hirst Funeral Chapel."
(Source: Cowichan Leader, 21 September 1950 – from Cowichan Valley Museum & Archives collections)
J. Islay Mutter is buried in St. Mary's Somenos Anglican cemetery, North Cowichan. His father Major James Mitchell Mutter, a charter member of Temple Lodge, No.33, is also buried in St. Mary's Somenos.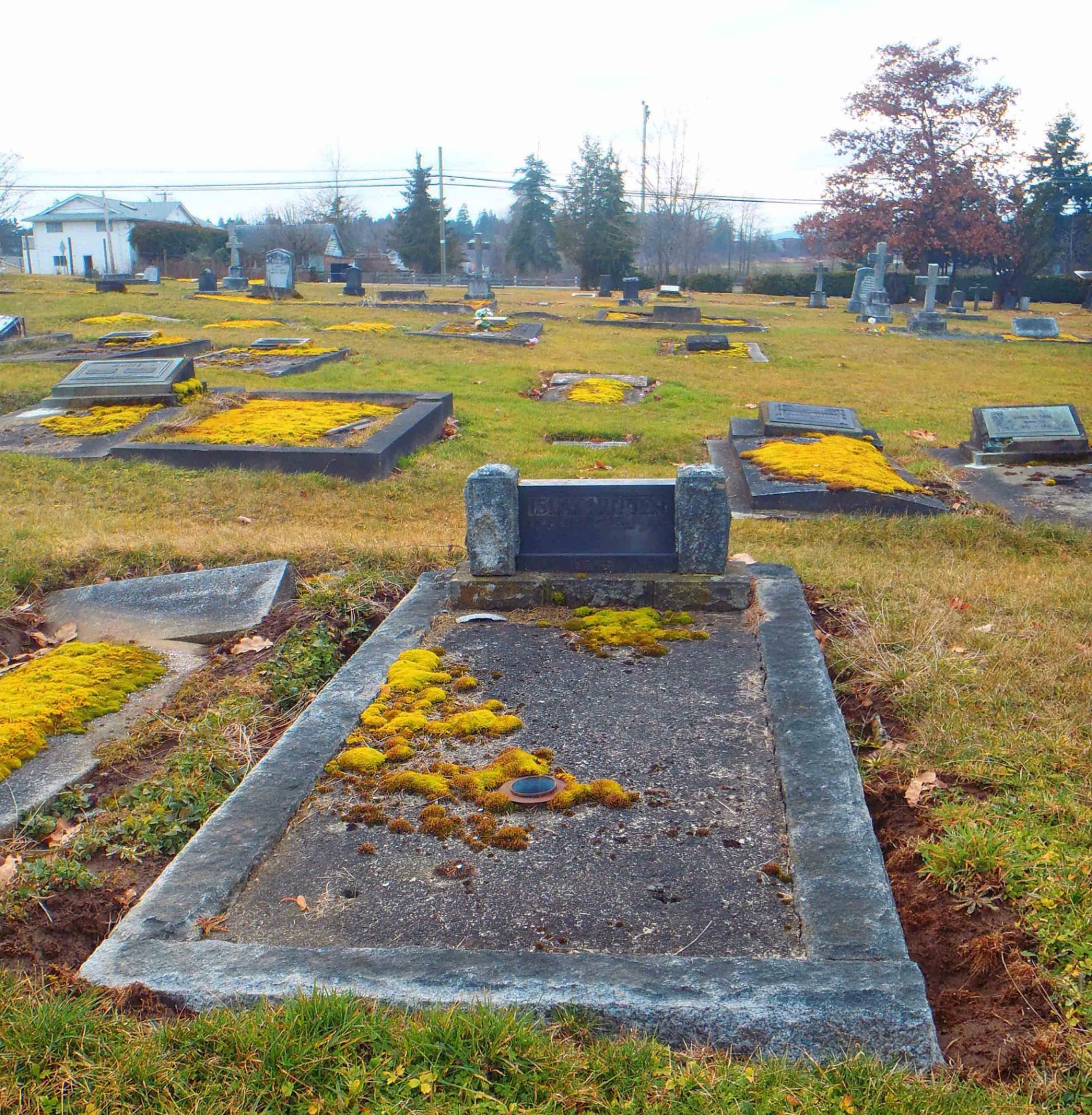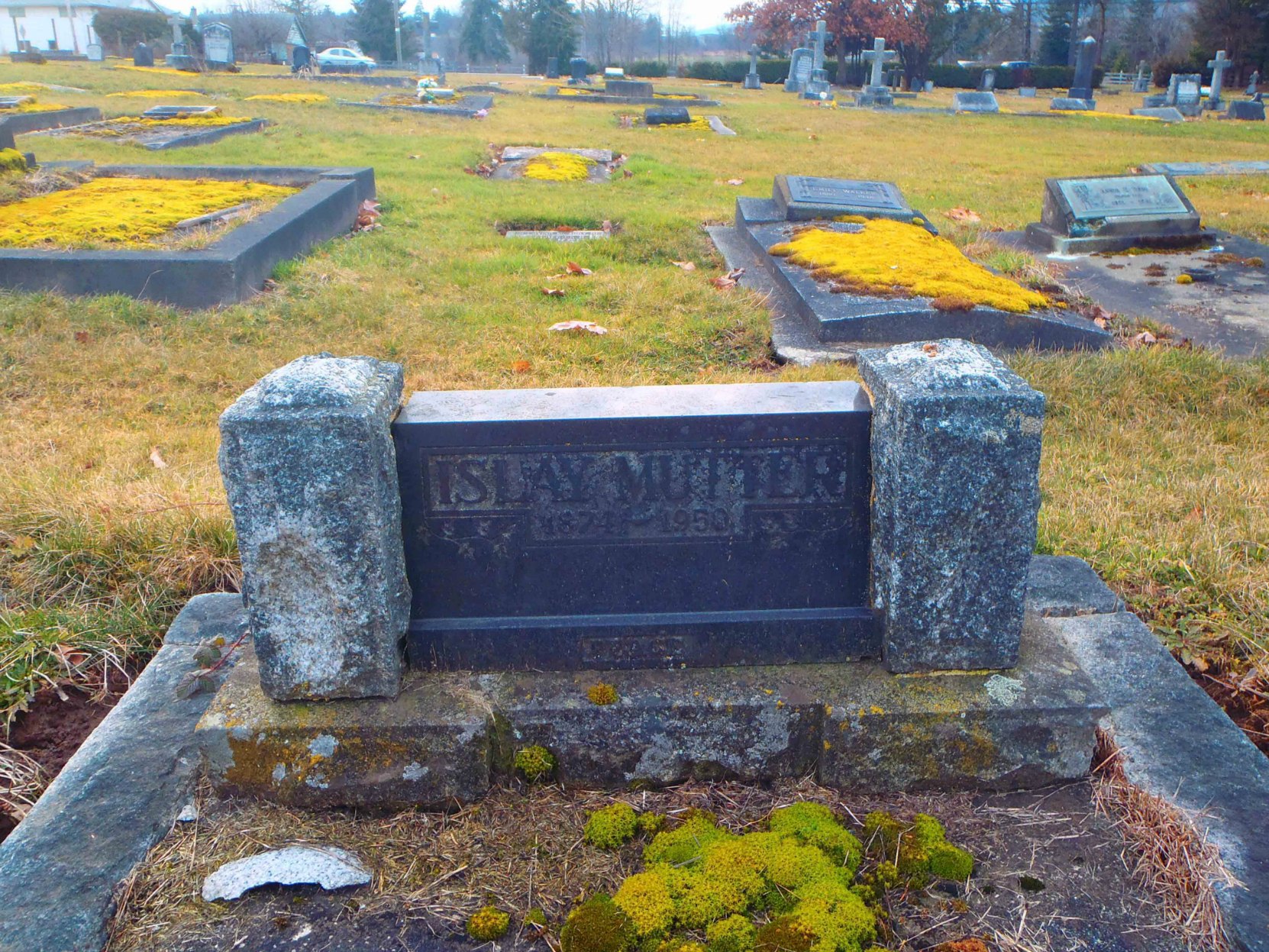 Would you like to leave a comment or question about anything on this page?