GRAND MASTER'S OFFICIAL VISIT TO DISTRICT NO. 27
The Grand Master's Official Visit to District 27 will take place on Saturday, 27 October 2018.
District 27 of the Grand Lodge of B.C. & Yukon consists of the following Masonic Lodges:
St. John's Lodge No. 21
Temple Lodge No. 33
Chemainus Lodge No. 114
Admiral Lodge No. 170
The Host Lodge for the Grand Master's Official Visit will be Malahat Lodge No. 107, which is located at 2744 Lashburn Place, Mill Bay, B.C.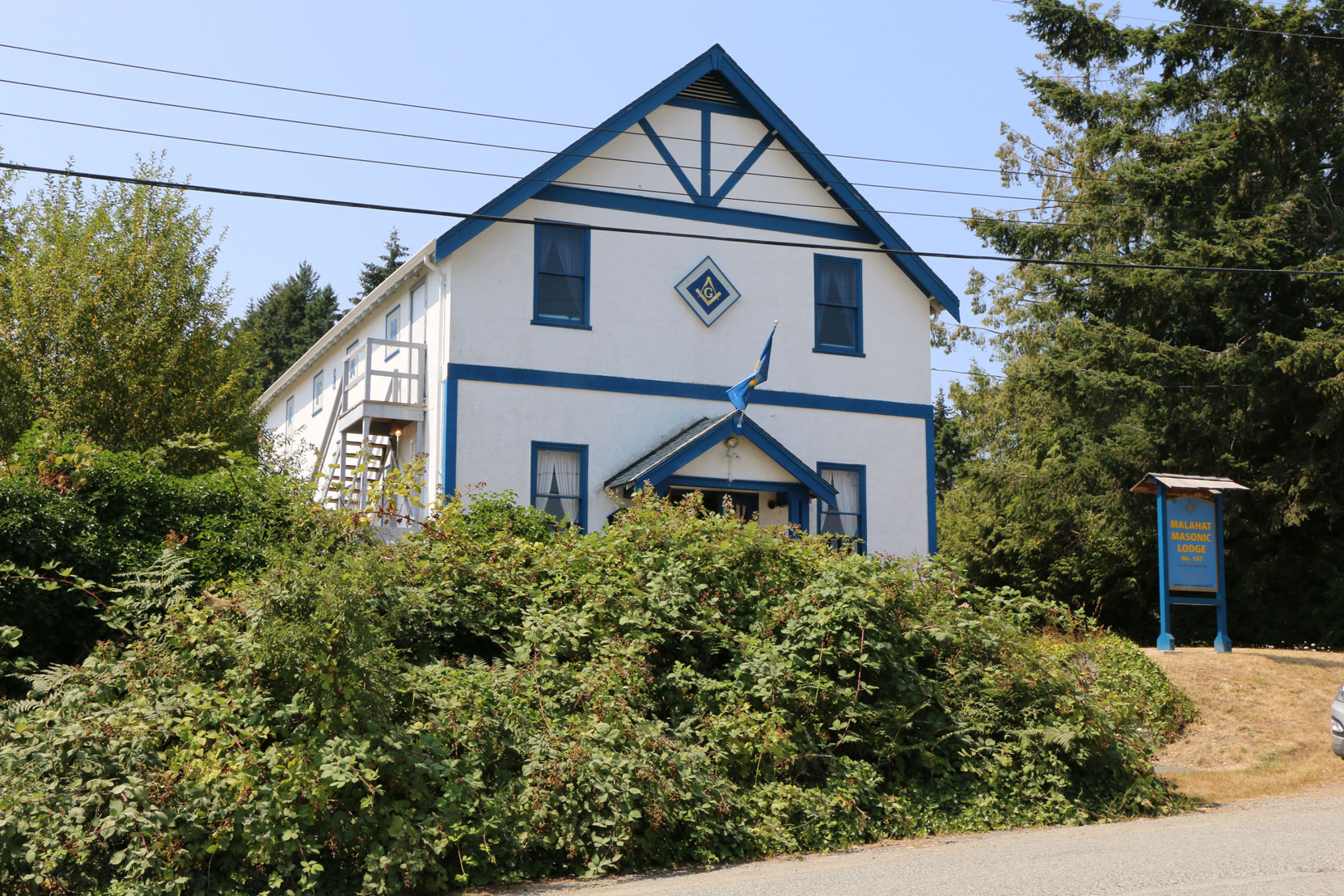 The itinerary is as follows:
11h00 – Open Lodge – Go to Refreshment
11h30 – Refreshments available – No Host
12h00 – Luncheon Banquet served – three course dinner Ladies and families welcome
13h00 – Lodge called on to receive the Grand Master
13h00 – Ladies Programme in the Lodge Hall – Presentation of local History with wine and snacks – No Charge
For more information, contact R.W. Bro. Ken Christofferson (kmchristofferson@yahoo.ca) or R.W. Bro. Phillip Archer (VA7ACR@gmail.com) or R.W. Bro Norm Carreck (ncarreck@gmail.com) or W. Bro. Mark Anderson or The Secretary of your Lodge
Cost – $30 per plate (Seating Limited to 85 so book early)
Here is a Google Street View image of 2744 Lashburn Road, Mill Bay, BC
Here is a map showing the location of Malahat Lodge No. 107, 2744 Lashburn Road, Mill Bay, BC
Would you like to leave a comment or question about anything in this post?