Bill Killam is turning 90 and his family holding BBQ to celebrate his 90th Birthday. Freemasons are invited to attend!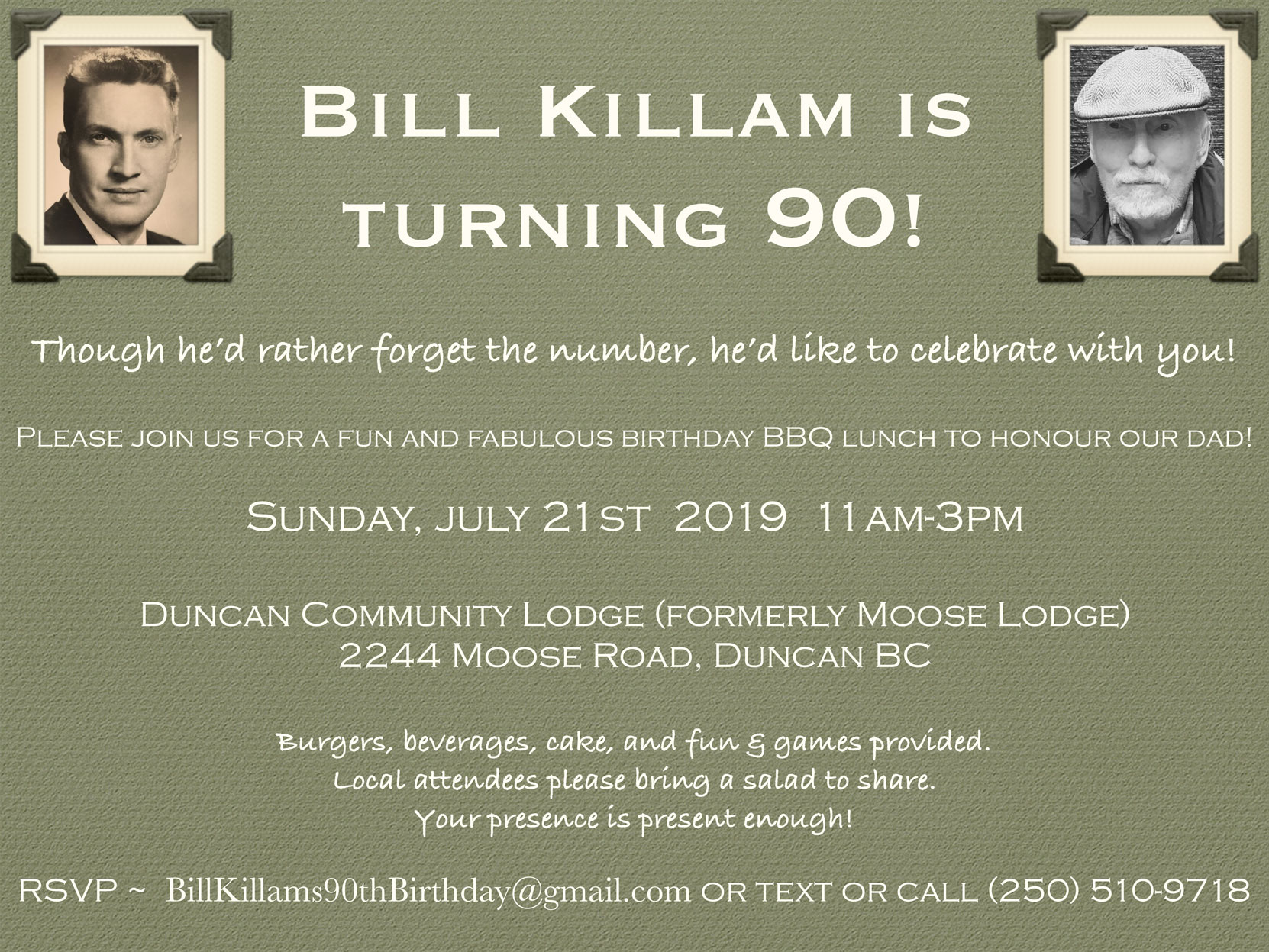 Bill Killam's 90th Birthday BBQ will be held on Sunday, 21 July 2019, 11 a.m. to 3 p.m., at the Duncan Community Lodge, 2244 Moose Road, Duncan.
Those wanting to attend are asked to RSVP by phone or text at 250-510-9718 or by email at BillKillam90thBirthday@gmail.com
Here is a map showing the location of 2244 Moose Road, Duncan:
Here is a Google Street View image showing the road entrance of 2244 Moose Road, Duncan:
Would you like to leave a comment or question about anything on this post?