As part of our Vancouver Island Masonic History Project, here is a page on Hewitt Bostock (1864-1930), who was a member of Victoria-Columbia Lodge No. 1 in Victoria.
He demitted from Victoria-Columbia Lodge No. 1 in 1901, presumably after he sold his home in Victoria and moved permanently to his Monte Creek Ranch near Kamloops, in the B.C. Interior.
Hewitt Bostock had a very varied career. He trained as a lawyer in the U.K. After settling in British Columbia he was a newspaper publisher – he was a founder of The Province, now a major Vancouver daily paper.  After selling his interest in The Province he became a rancher and fruit grower at Monte Creek, near Kamloops.
In 1896 he entered federal politics as the M.P. for Yale-Cariboo. In 1904 he was appointed to the Senate by Sir Wilfred Laurier.  He became Speaker of the Senate on 7 February 1922 and served in that position until 1930.
Mount Hewitt Bostock, near Boston Bar, B.C., is named for Hewitt Bostock.
Here are links to some online resources with more information about Hewitt Bostock:
Hewitt Bostock is buried in St. Peter's Church cemetery in Monte Creek, B.C.
Hewitt Bostock's house at 1322 Rockland Avenue in Victoria, B.C. is still standing. It was designed and built by Victoria architect William Ridgway Wilson in 1894.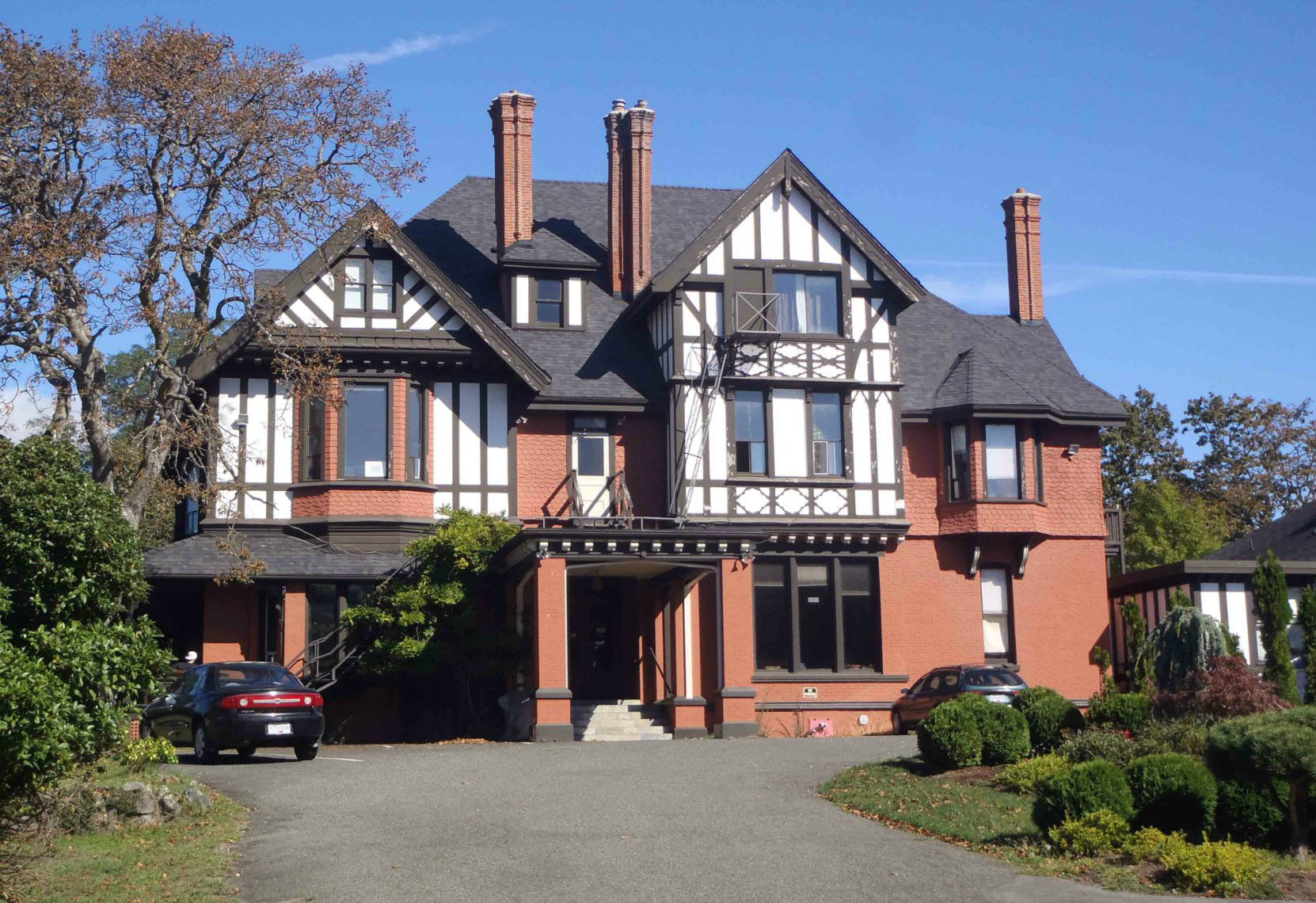 Would you like to leave a comment or question about anything on this page?