Please note that this page is currently UNDER CONSTRUCTION.
Edward Burness Paul (1850-1937) was Grand Master of B.C. & Yukon in 1910-1911. He was a member of Vancouver & Quadra Lodge No. 2 in Victoria. He was prominent in B.C. public school education, serving as teacher, principal of Victoria High School and Victoria's Superintendent of Public Schools. He also served as principal of Victoria College, the forerunner to today's University of Victoria.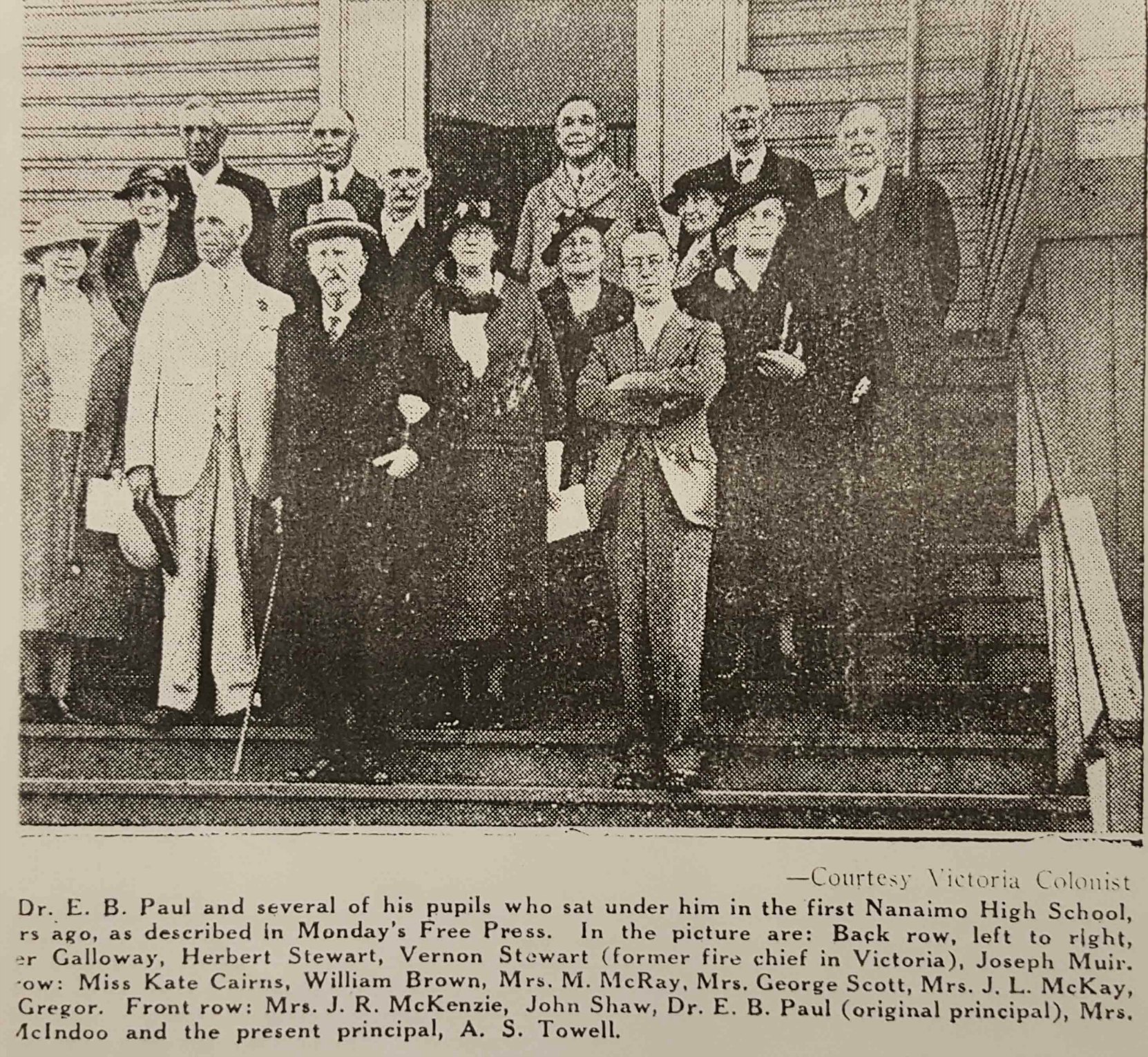 Here are the local newspaper reports of Edward Burness Paul's death and funeral"
"DEATH CALLS DR. E.B. PAUL
Principal Emeritus of Victoria College Succumbs In Hospital
One of the foremost educationists in British Columbia and a prominent Freemason, Dr. Edward B. Paul, LL.D, passed away peacefully in his sleep early yesterday morning. Dr. Paul, who was in his eighty-eighth year, had been in failing health for nearly ten years, and for teh last two weeks he was a patient in Jubilee Hospital, where his death occurred. No citizen of Victoria was held in higher esteem than the late Dr. Paul, and the announcement of his death will occasion widespread regret. He had been identified with the affairs of the city for a great many years, and took an active part in educational matters until a few years ago.
FUNERAL ON MONDAY
A Masonic service will be held at the Masonic Temple prior to the regular funeral service in Haywards B.C. Funeral Parlors on Monday afternoon at 2:30 o'clock. Interment will be in the family plot at Ross Bay Cemetery.
A native of Scotaland, Dr. Paul was educated in the public schools of that country and graduated with his Bachelor of Arts degree from Aberdeen University, which institution later conferred the honor of LL.D. upon him for his outstanding educational services to this Province, and in recognition of his scholarship in several subjects, more particularly the classics.
Dr. Paul was in the diplomatic service in Japan before he came to British Columbia. He first entered the teaching profession in this province at Lillooet, where he taught for a short time before coming to Nanaimo, but later accepted principalship of the Victoria High School in September, 1892.
SCHOOL ENLARGED
For sixteen years Dr. Paul held the position of principal of the Victoria High School, and during that period saw the school grow from a class containing several grades to a large institution, which eventually had to be housed in what was afterwards known as the Girls Central School, which was the first high school of any pretentious size that Victoria had.
In 1908, Dr. Paul was rewarded for his long service as principal by being promoted to the position of superintendent of city schools, an office he filled until 1920, when he was again honored by being appointed the first principal of Victoria College.
HIGHLY HONORED
As principal of this institution he was also head of the department of classics, lecturing in Latin and Greek. Several years ago he was retired with honor, being designated principal emeritus of the institution. Prior to this he was honored by the Aberdeen University and the University of British Columbia in recognition for his services in the advancement of educational facilities and subjects not only in Victoria but in the entire Province. The U.B.C., like the Aberdeen University, conferred upon him the degree of doctor of laws.
NOTED SCHOLAR
Dr. Paul was an outstanding scholar in classics, mathematics and science, his proficiency in these subjects being in the order named. He was considered an authority on Latin and Greek, and was often consulted with respect to mathematical subjects by others who also were considered authorities.
For many years he was engaged as official interpreter by the various courts owing to his knowledge of the Japanese language. This post he relinquished, however, when Japanese were able find interpreters among their own countrymen.
OTHER HONORS
In addition to the honors bestowed upon him by universities and other public institutions, Dr. Paul was frequently honored by bodies of students, whom he had at one time taught, or been associated with. The last such honor conferred upon him was the establishment of a bronze bust of himself in the library of the Victoria High School, the bust having been made at the order of the student body in 1931.
There are many citizens active in business enterprises and other walks of life today who will remember with kindly thoughts the days they spent in the Victoria High School under the supervision of Dr. Paul.
PROMINENT MASON
Dr. Paul belonged to few organizations during his long term of residence in this city, but in the Masonic craft he was an active member, going through all the offices to reach the highest of all in this Province, Grand Master of the British Columbia Lodge.
Dr. Paul is survived by his widow, Mrs. Ada Paul, at the family residence, 1663 Oak Bay Avenue; one son, A.S. Paul, 1803 Belmont Avenue, and one daughter, Mrs. N.H. Lord, at the family residence. There are also four grandchildren."
(Source: Nanaimo Free Press, 10 December 1937, from Nanaimo Community Archives collections)
Edward Burness Paul is buried in Ross Bay Cemetery, Victoria, B.C.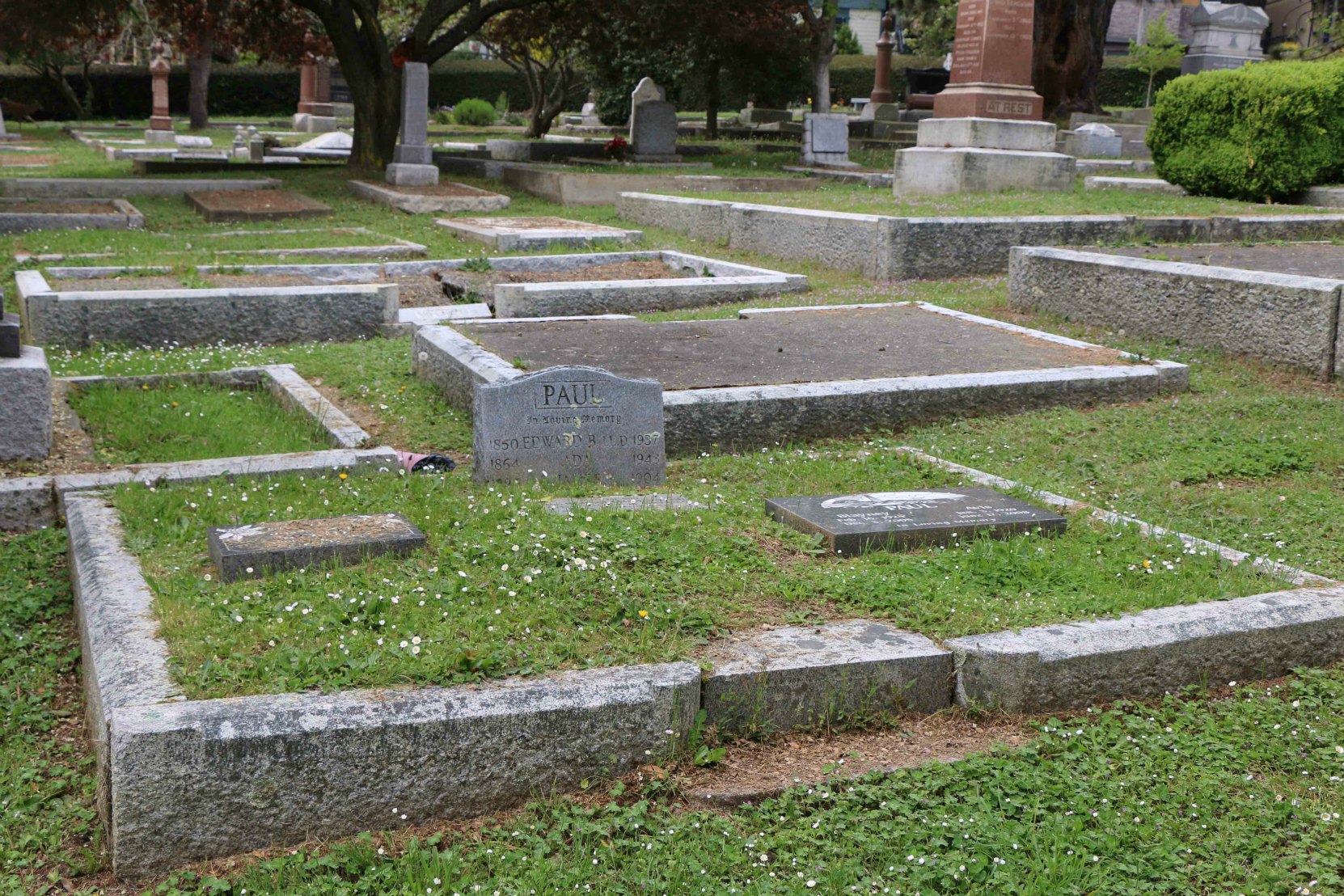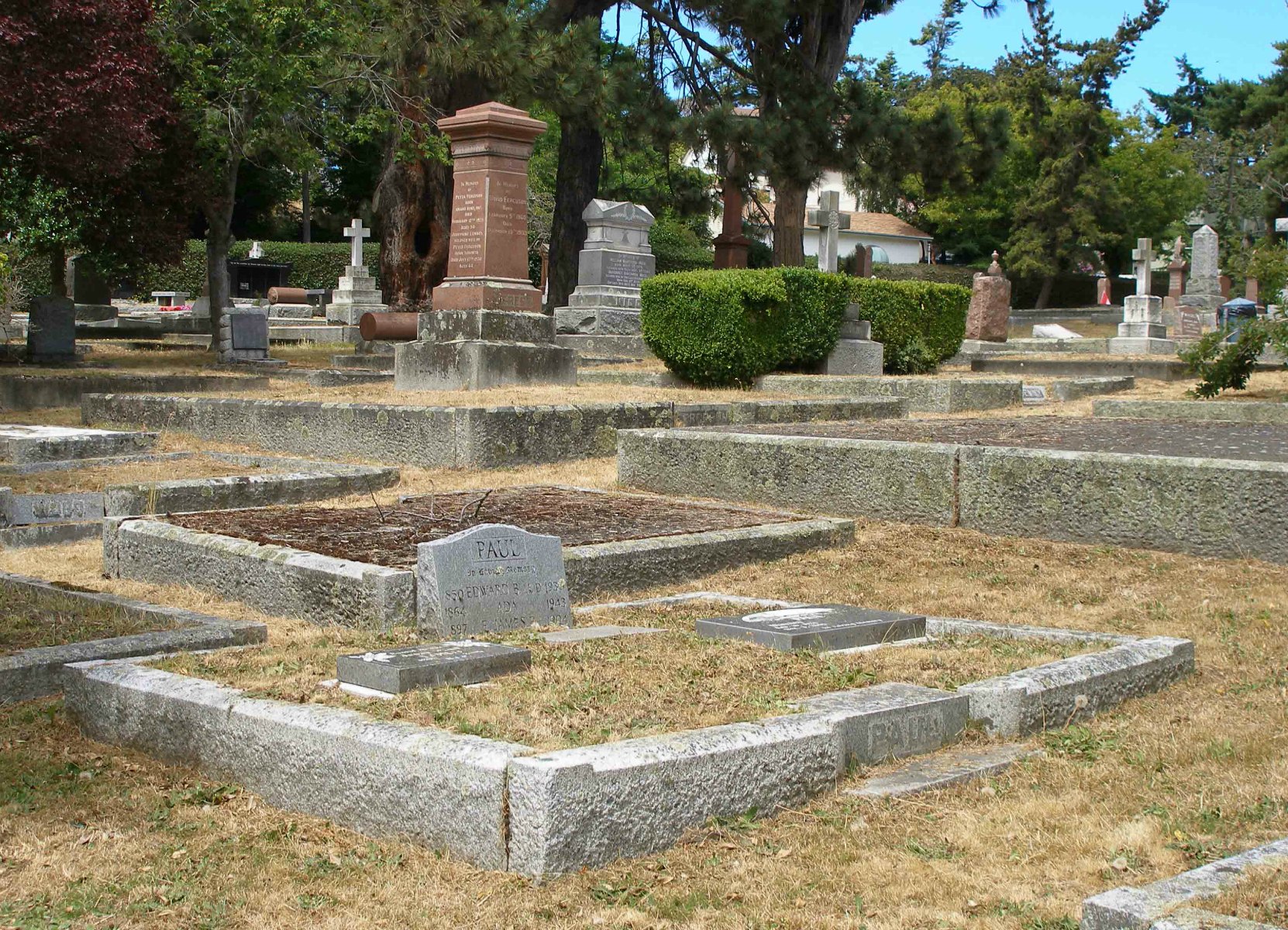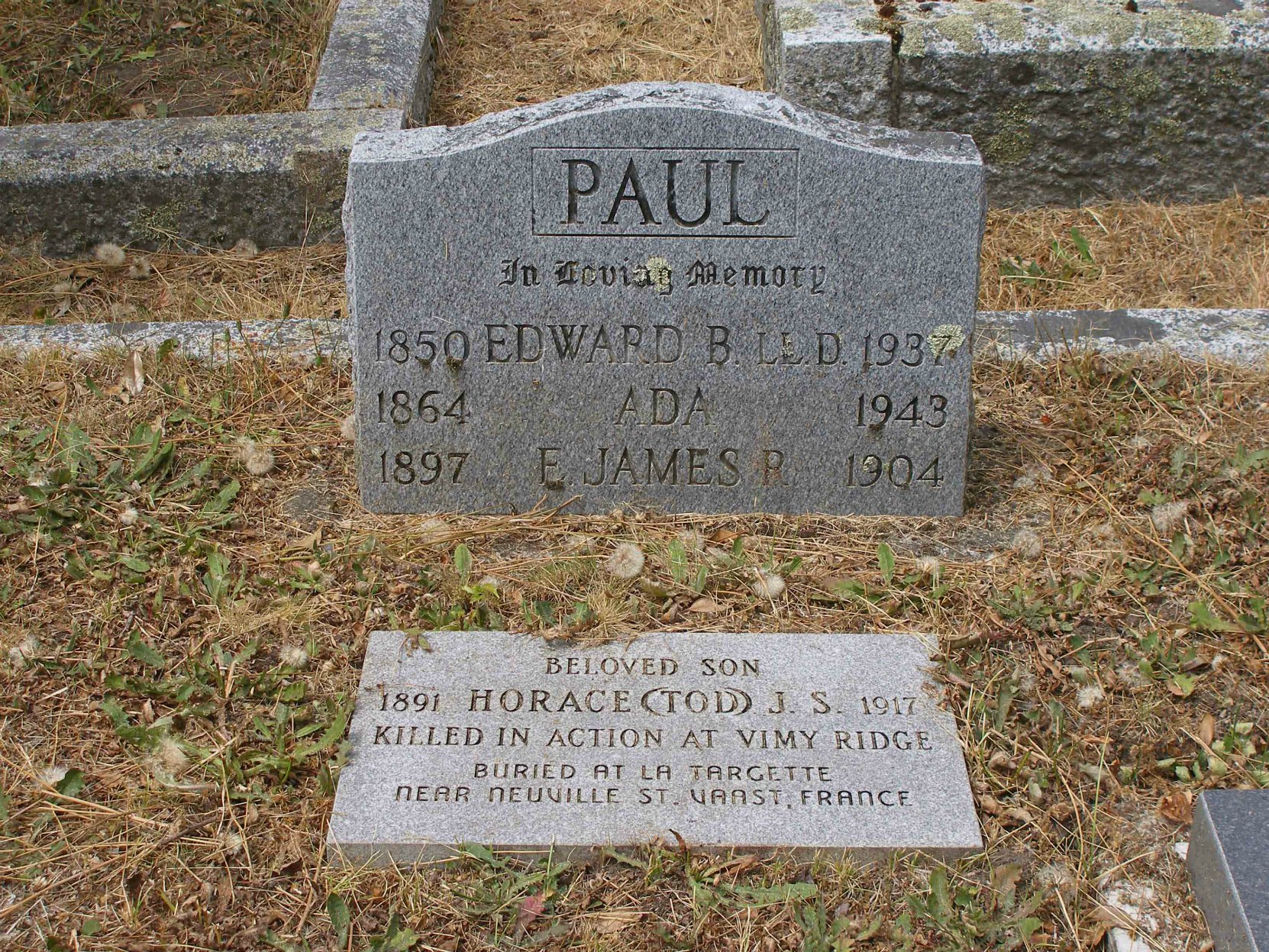 Would you like to leave a comment or question about anything on this page?