Douglas William Barker (1919-2003) was a member of United Service Lodge, No.24 (now United Peninsula Lodge, No.24) in Esquimalt, B.C. (note: United Peninsula Lodge, No.24 is now in Saanichton) and Temple Lodge, No.33. He served in the Royal Canadian Navy during World War II and Korea. He was awarded the Distinguished Service Medal during his World War II service.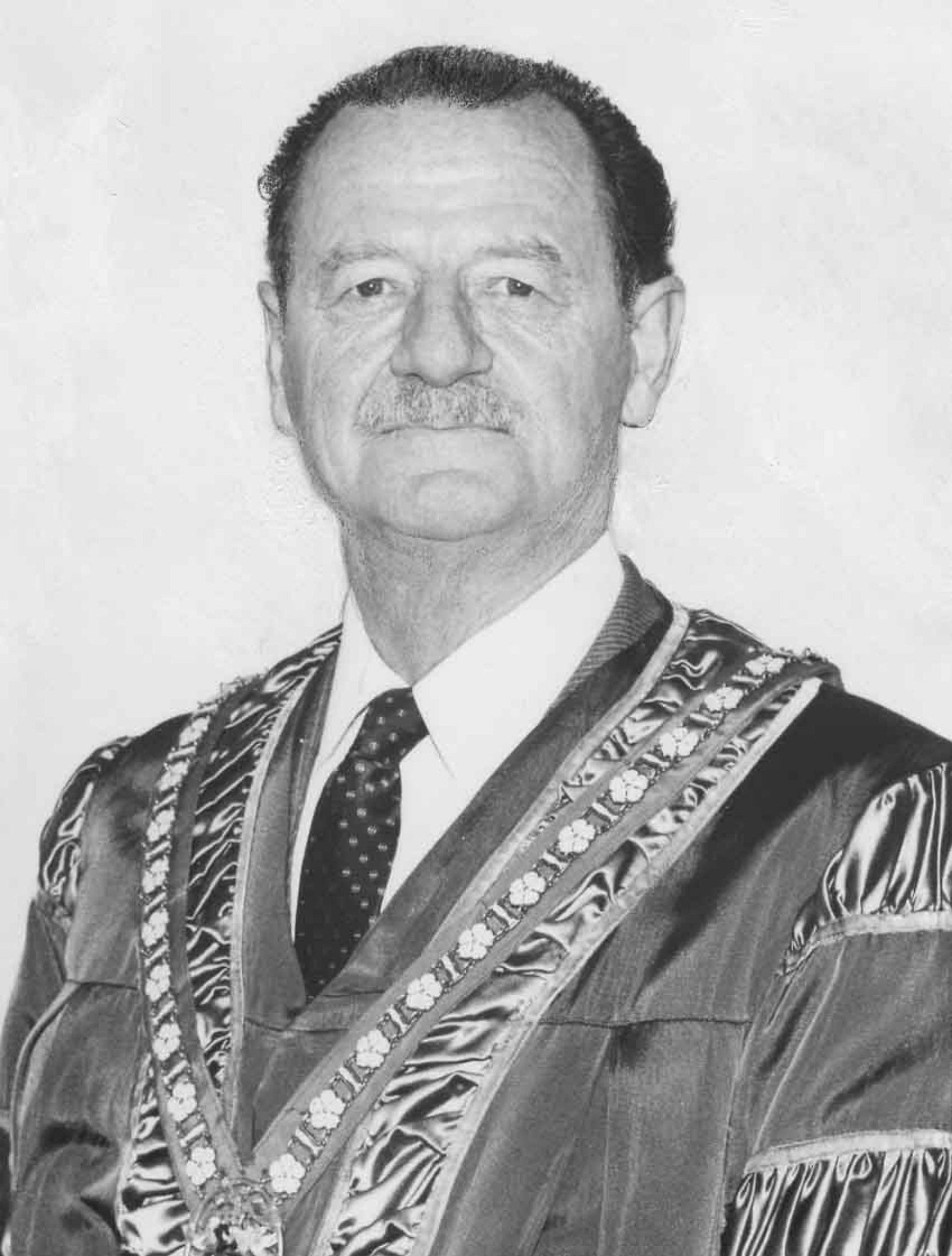 After retiring from the military, he moved to Duncan, where he served on City Council for seven years before being elected Mayor of Duncan in 1983.
Douglas Barker's tenure as Mayor of Duncan was very productive and he left a lasting legacy. Civic projects he brought about include: starting the City of Totems project whereby the City of Duncan acquired a collection of totem poles for public display as a tourism draw; starting the Duncan Farmers' Market which is still held each Saturday in City Square adjacent to Duncan City Hall; obtaining the former E&N Railway Station (on Canada Avenue across from the Duncan Masonic Temple) as a home for the Cowichan Valley Museum; building the dikes in MacAdam Park along the Cowichan River to protect against flooding.
Here is some biographical information about Bro. Douglas William Barker:
"BARKER – Douglas William D.S.M., C.D., passed away of December 19, 2003. he was the second son of the late William Barker and Mabel Barker. Predeceased by his brothers Kenneth and Warren and his sister Beryl. He is survived by his loving wife Evelyn of 64 years; four children, Douglas, Elizabeth, James and Katherine; three grandchildren and two great-grandchildren. Douglas was born in Somerset, England and came to Canada at the age of three. He joined the Royal Canadian Navy as a boy seaman and served in WW2 and the Korean War. He was awarded the Distinguished Service Medal in WW2. He retired and moved to Duncan and became involved with the Sea Cadet movement and was commanding officer of the Cougar and Admiral Mainguy Seacadet Corps. The cadet barracks at Maple Bay was dedicated to him and he was subsequently awarded the Centennial Medal for his 15 years of service. Douglas was the President of Duncan Rotary Club and of the Downtown Business Association and was responsible for bringing the hanging baskets to the downtown area. After seven years as alderman he became Mayor of Duncan in 1983 and used his love of gardening to start landscaping the city. As Mayor he found a home for the city's Museum; he also initiated the Farmer's Market. He started the Honour Scroll at City Hall to recognize the many citizens who contribute to our community. Douglas negotiated with the Province to bring about the diking of the Cowichan River; he also initiated the landscaping of the highway through Duncan. He brought about the Totem Pole Project, giving the city the name of "City of Totems". Douglas was a member of United Services Lodge, No.24; Victoria and Sunset Chapter, No.44, Duncan. He was a member of the Chief and P.O.'s Association of the Royal Canadian Legion, Branch #53, Duncan. As a member of the Cancer Society he initiated the Daffodil Campaign and he sat on the Board of Variance for North Cowichan serving as chairman for a number of years.
A Funeral Service will be held on Tuesday, December 23, at 10:00 a.m. at the Sands Funeral Chapel, 187 Trunk Road, Duncan, B.C. A reception will follow in the Sands-Arbor Reception Centre."
(Source: Cowichan Leader-Pictorial, December 2003 – from Cowichan Valley Museum & Archives collections)
Douglas Barker is buried in St. Mary's Somenos Anglican cemetery, North Cowichan.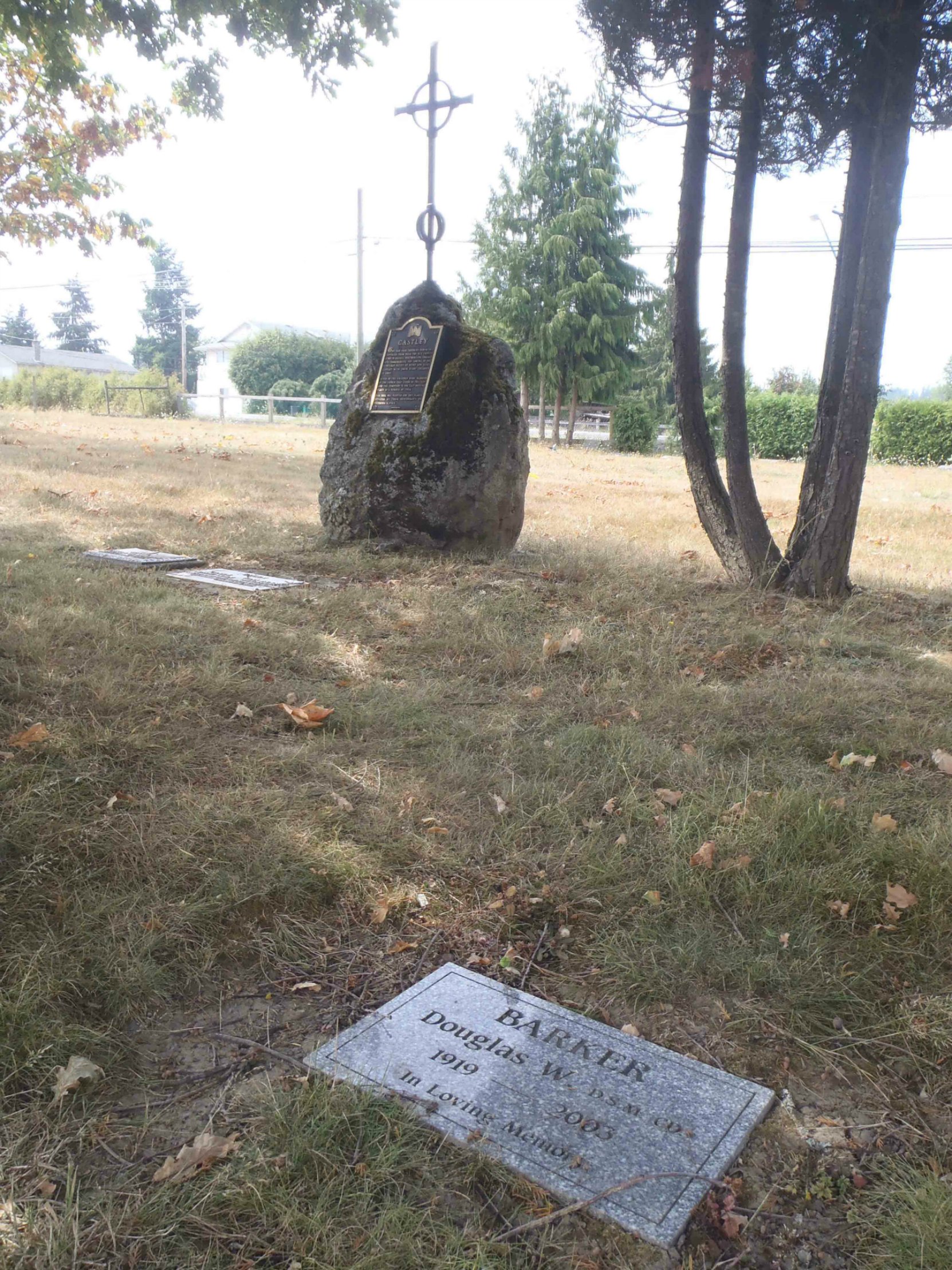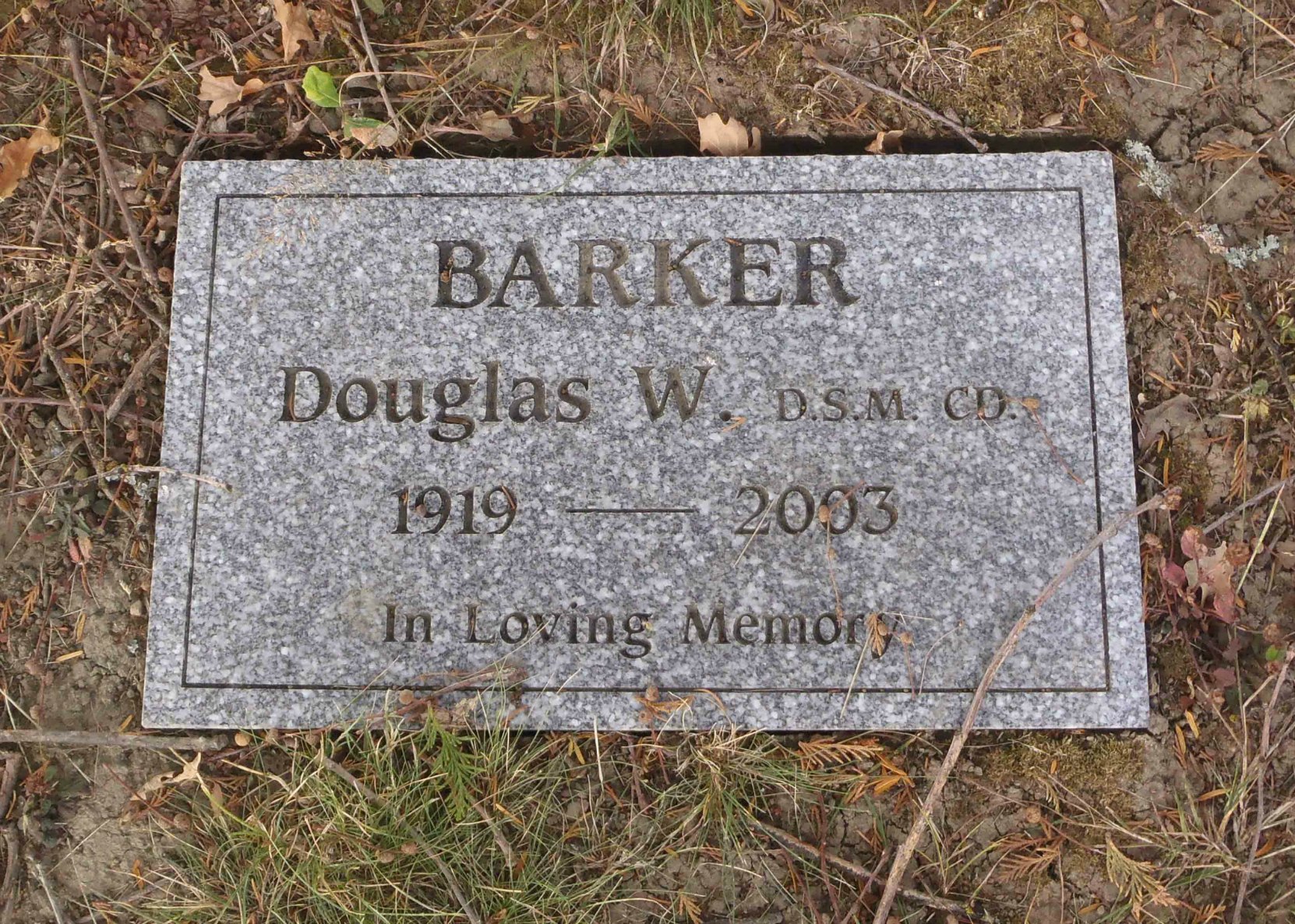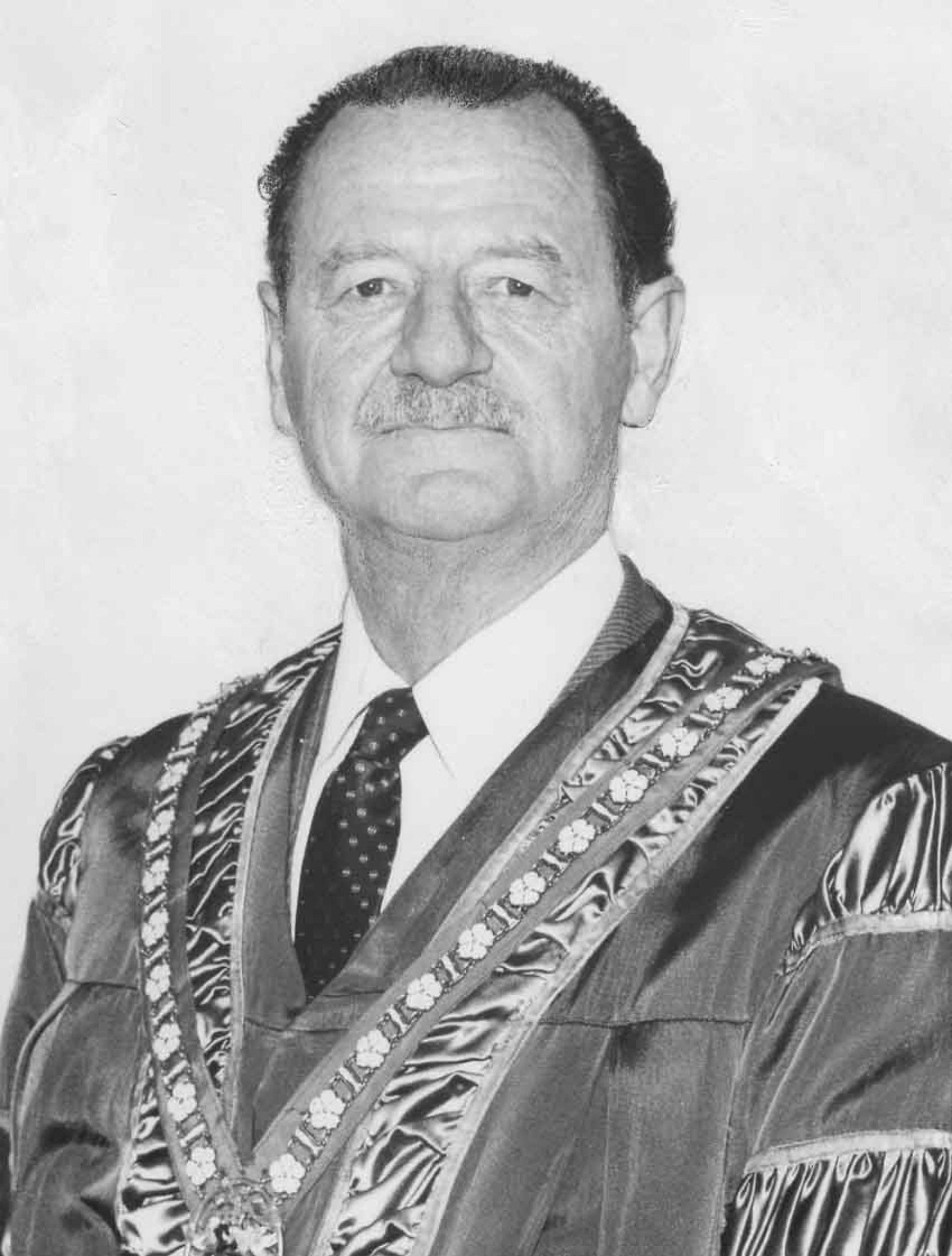 Would you like to leave a comment or question about anything on this page?