The Cowichan River dike project in Duncan's MacAdam park was undertaken during the tenure of Duncan Mayor Douglas W. Barker, a member of United Service Lodge, No.24 and Temple Lodge, No.33. The purpose of the dike is to prevent the Cowichan River from flooding the adjacent residential districts.
"The Dike" is also a popular off leash walking area for dogs. That's Buck in the photos below. He lives with a member of Temple Lodge, No.33 and is a regular at "the Dike."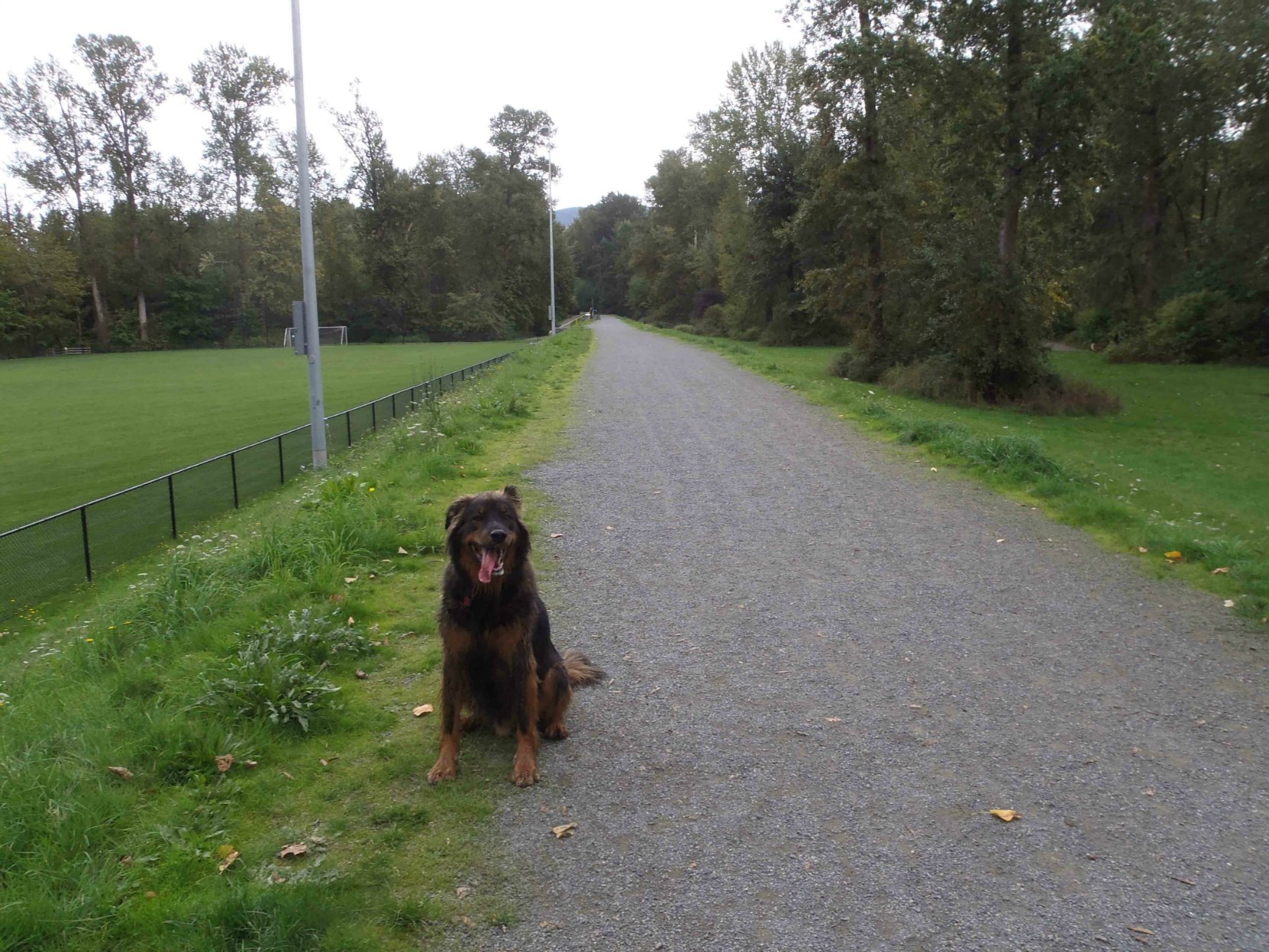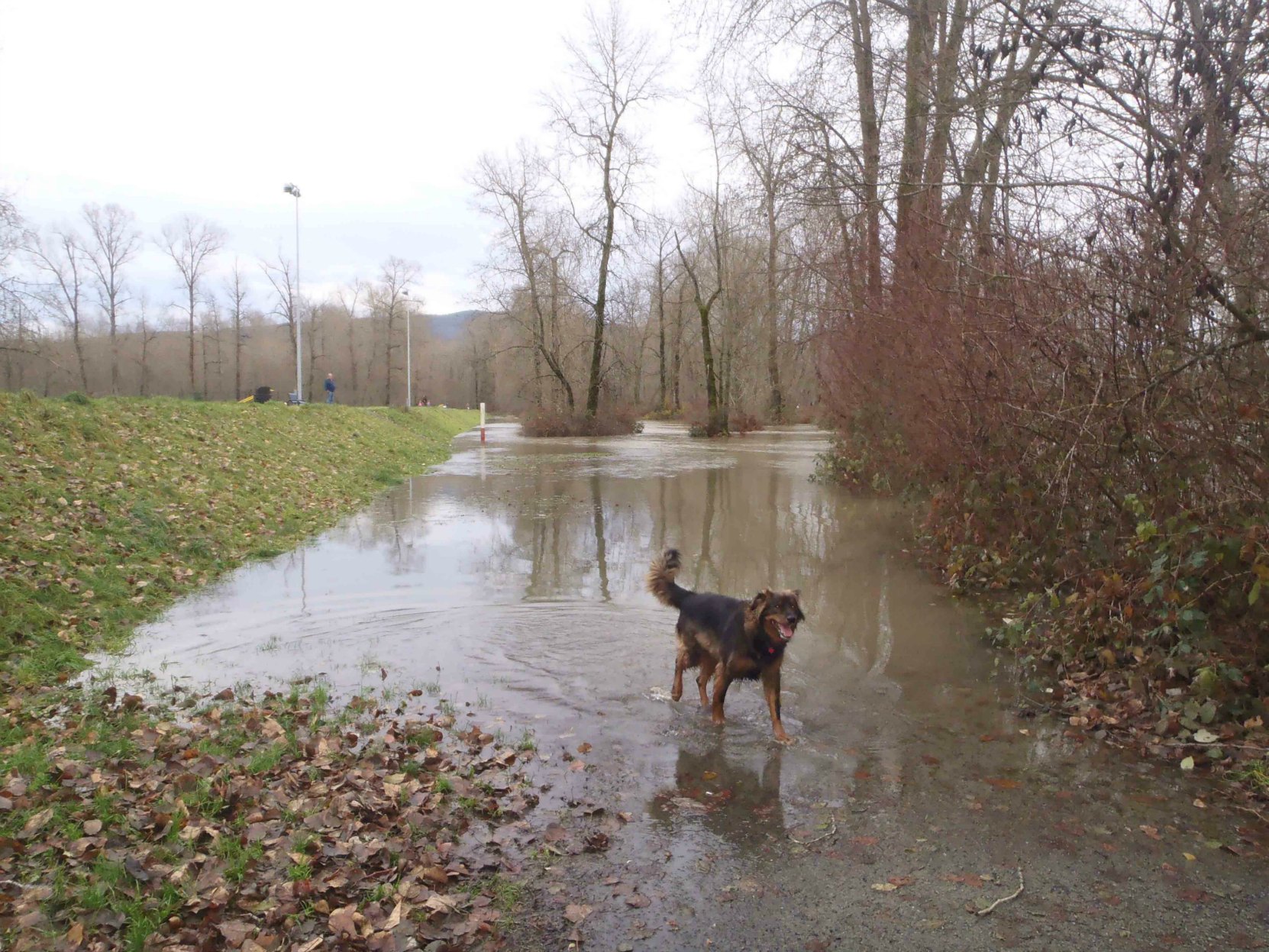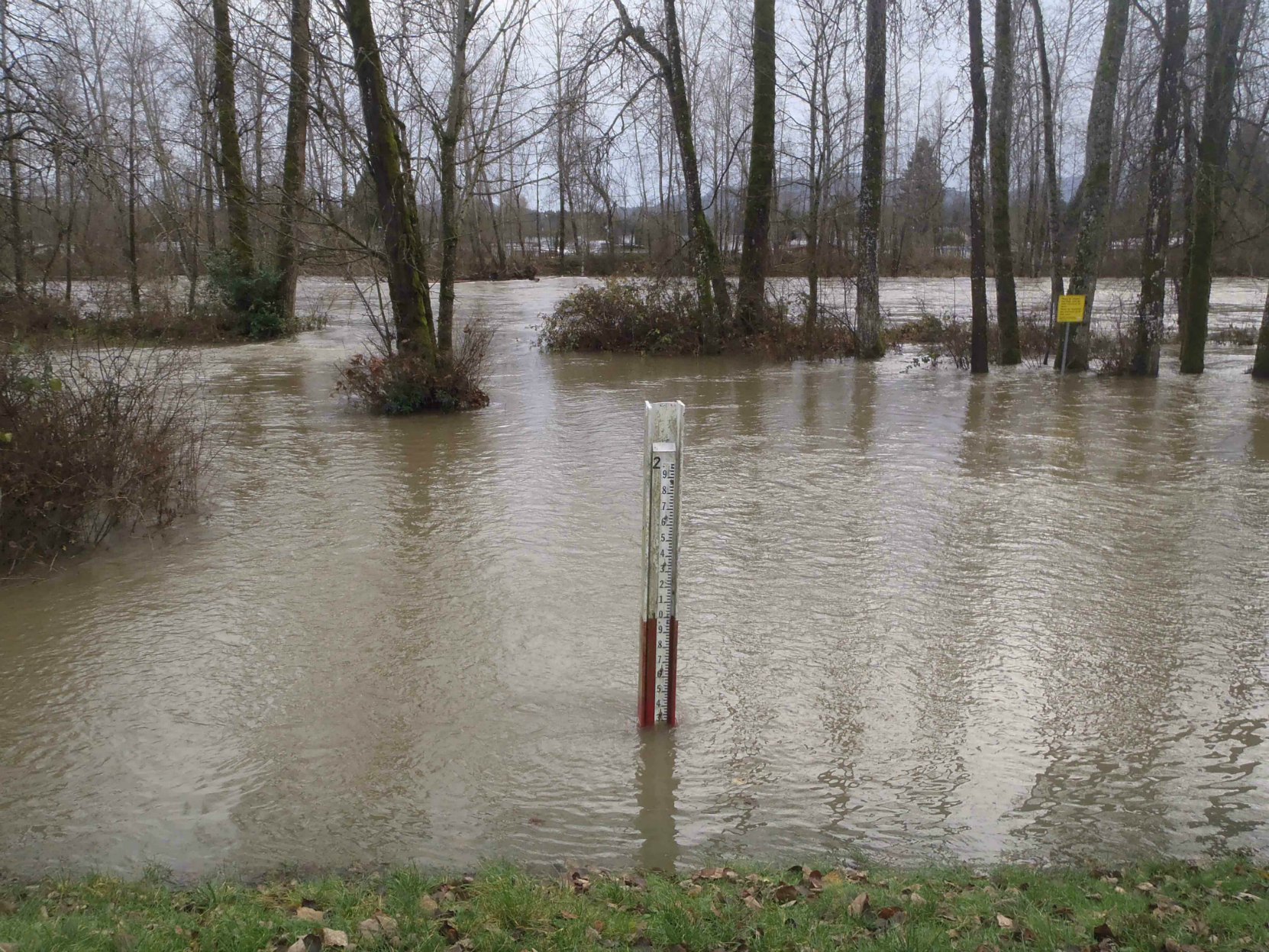 Cowichan River flooding up to the Macadam Park Dike. These winter floods are quite common. This dike project was undertaken under Mayor Douglas W. Barker, one of the ten Freemasons who have served as Mayor of Duncan.
Would you like to leave a comment or question about anything on this page?