As part of our Vancouver Island Masonic History Project, with its sections on Vancouver Island Cemeteries – Masonic Interments and Deceased Brethren, here is a page on Wallace Samuel Utley Terry, Past Grand Master, who is buried in Ross Bay Cemetery, Victoria, B.C.
Wallace Samuel Terry (died 5 November 1932, aged 61), was a member of Vancouver & Quadra Lodge, No.2 in Victoria, B.C. He served as Grand Master of B.C. in 1921-22.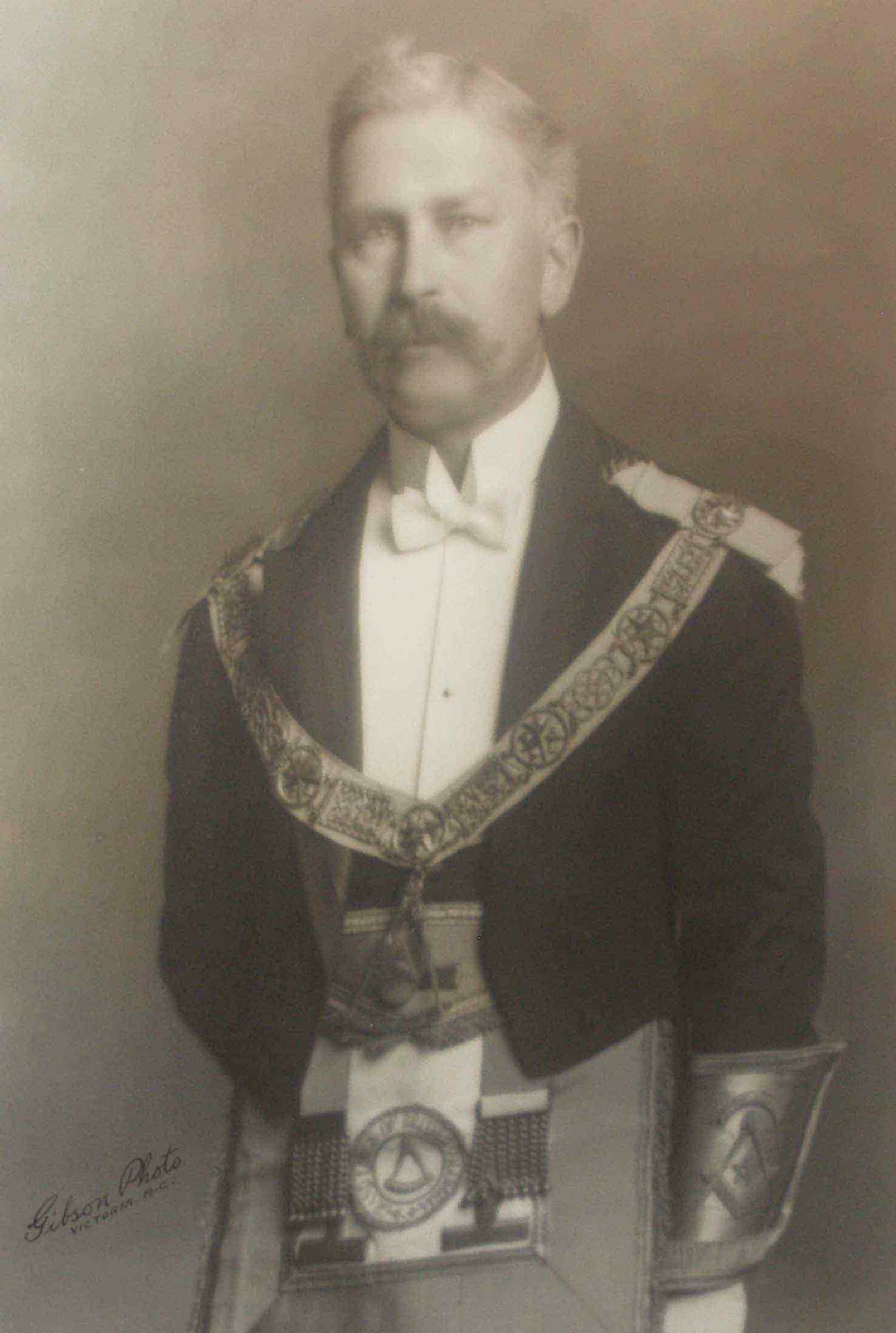 Wallace Terry was a pharmacist and owned Terry's Drug Store at the south west corner of Douglas Street and Fort Street in downtown Victoria. Terry's Drug Store has ceased operations and the building in which it was located was demolished in 1964 to make way for the building presently on the site.
Here is a brief biography of Most Worshipful Brother Wallace Samuel Terry, taken from contemporary sources:
          " DEATH CALLS W.S. TERRY
Well-known Druggist Succumbs at Home After Long Illness
——————-
Resident Here Forty-two Years; Was Prominent Mason
——————-
After a lingering illness, Wallace Samuel Terry, well-known druggist and resident of this city for over forty years, passed away this morning at the family residence, 1220 Transit Road, Oak Bay, aged sixty-one years. Funeral arrangements will be announced later.
Mr. Terry was born in eastern Canada and came to Victoria forty-two years ago, and immediately took up his profession as a druggist. Thirty-five years ago he founded Terry's drug store, the well-known business which is now situated at the corner of Fort and Douglas Streets. For many years Mr. Terry acted as vice-consul for Belgium, and during the war gave valuable service as head of the Belgian relief committee, which sent much material assistance overseas.
A prominent member of the Masonic craft, Mr. Terry was a former grand master of the grand lodge of British Columbia, and was also a member of the Vancouver and Quadra Lodge of this city. In his younger days he was a tennis enthusiast, and was a director of both the Victoria and Kingston Street clubs. In later years he took up golf, and, until illness precluded his playing, was a popular member of the Royal Colwood Club.
He also was a member of the Union Club and the Rotary Club. A man of kindly, genial disposition, Mr. Terry had a host of friends who will learn with sincere regret of his death.
He is survived by his widow, one son, Dr. Kingsley Terry, Kelowna, and a son, Goldwin and two daughters, Ilace and Mohra, in Victoria.
(source: Victoria Daily Times 5 November 1932, page 1)
Wallace Samuel Terry is buried in Ross Bay Cemetery, Victoria, B.C.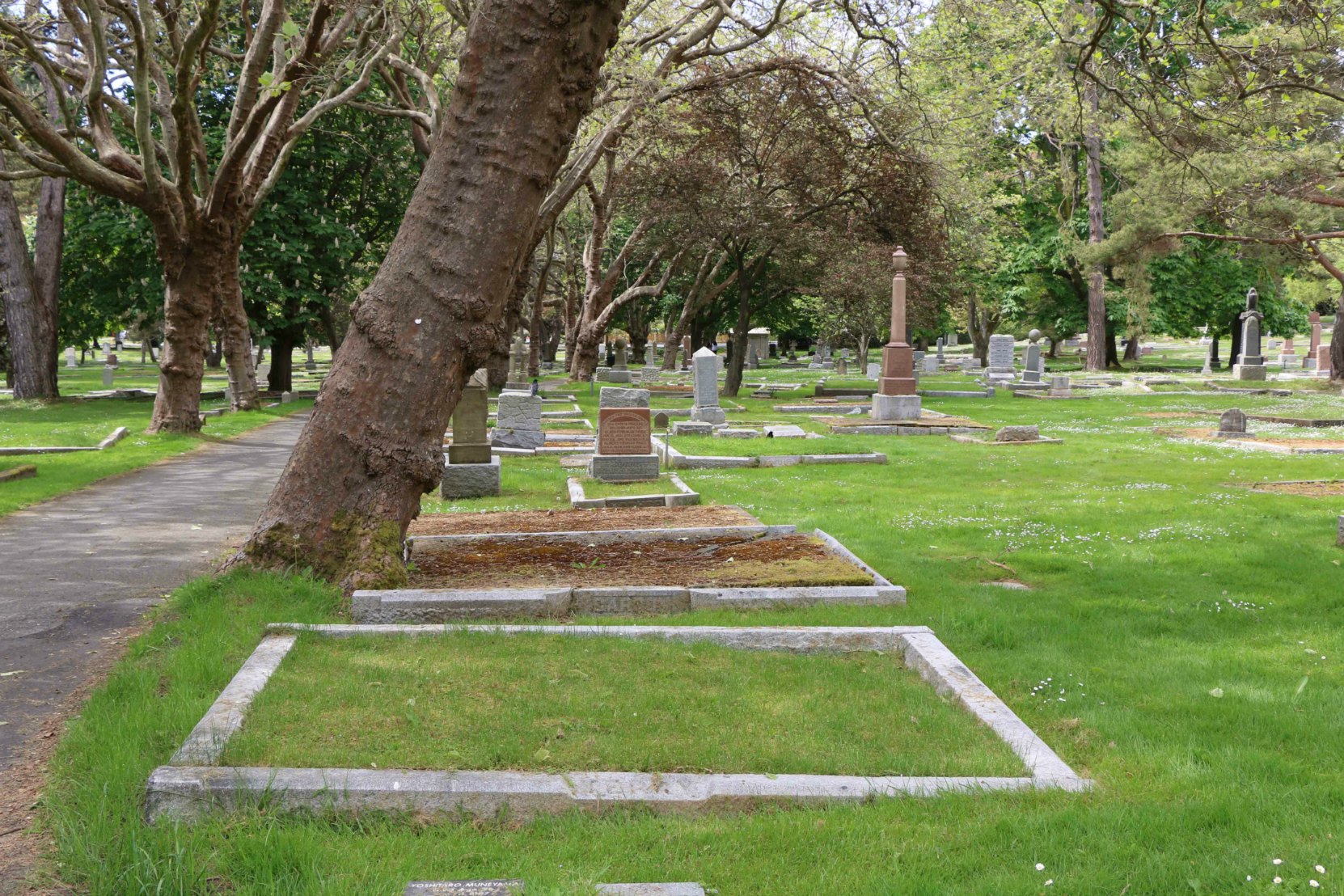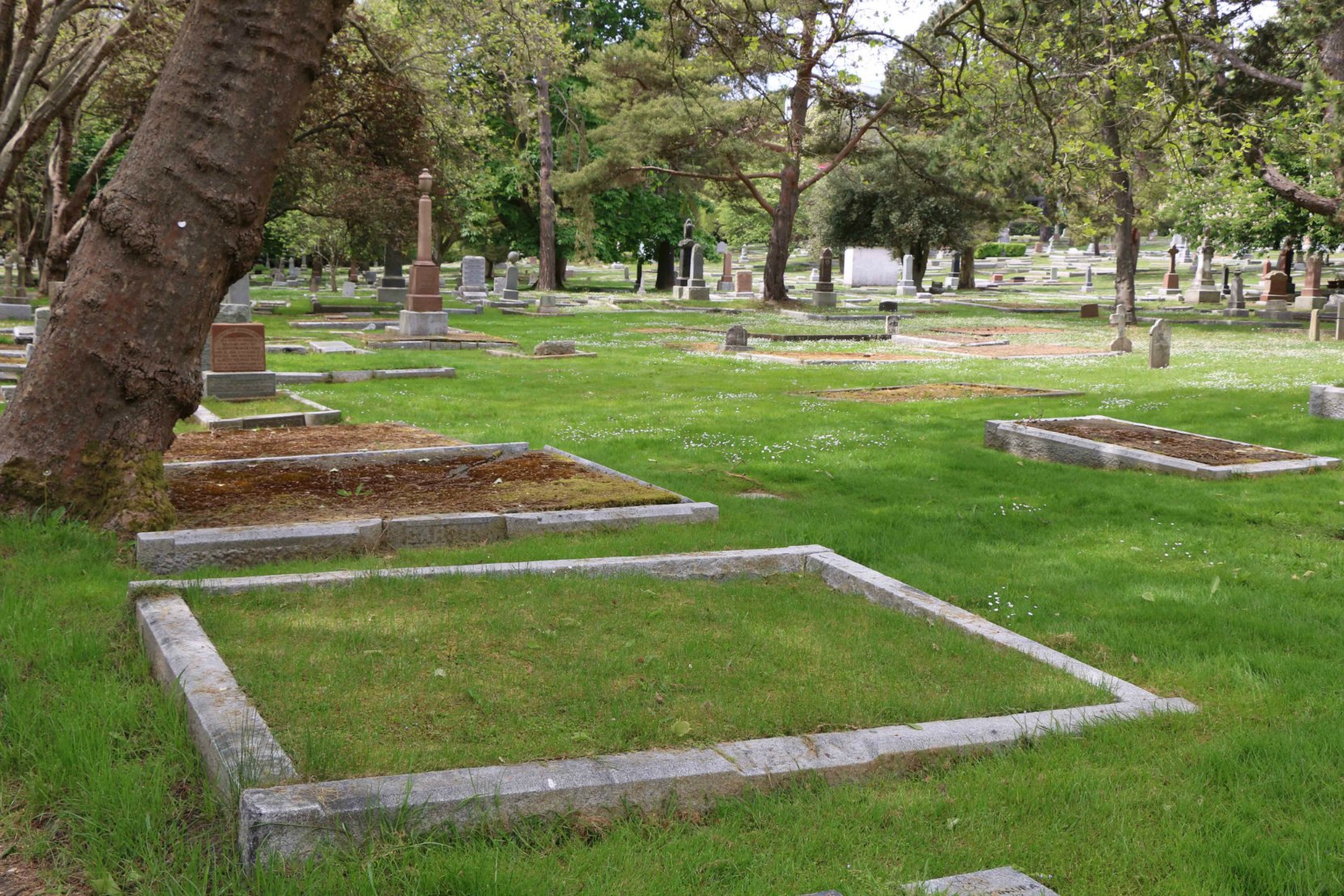 Would you like to leave a comment or question about anything on this page?