Note: This page is currently under construction. We will additional information about W. Brother Thomas Frederick Young as we uncover it.
Here is what we have discovered so far:
These are the Minutes of an Emergent Meeting on 8 May 1943 to conduct W.B. Young's funeral:
"….The Lodge was opened…..in the M.M. Degree at 1:15 p.m. The W.M. informed the Brethren that the meeting was called for the purpose of conducting the funeral of our late Brother, Wor. Bro. Thomas Frederick Young, who passed away in Victoria on May 5th.
After the service in the Lodge room, the Brethren proceeded to St. Mary's Church cemetery at Somenos where the Last Rites of our Order were conducted by Wor. Bro. C.W. O'Neill in a very impressive manner.
On returning to the Lodge room the W.M. closed the Lodge in short form at 2:25 p.m. Peace and harmony prevailing.
W.B. Powel, P.M., Secretary D.J. Shand, Worshipful Master
Worshipful Brother,
Thomas Frederick Young,
Past Master of
Bootle Wilbraham Lodge No. 2463,
Liverpool, England.
Affiliated with
Temple Lodge, No. 33, A.F. & A.M.
Year 1930
Made Honourary Life Member May 10th, 1932
Died at Victoria, B.C. May 5th, 1943"
(Source: Temple Lodge, No.33 Minute Book, Emergent Meeting of Saturday, 8 May 1943)
Here are two photos of Thomas Frederick Young's grave in St. Mary's Somenos Anglican cemetery. W.B. Young is interred with Mary Ellen Young (1848-1928) and Mary Gwendoline Young (1883-1969).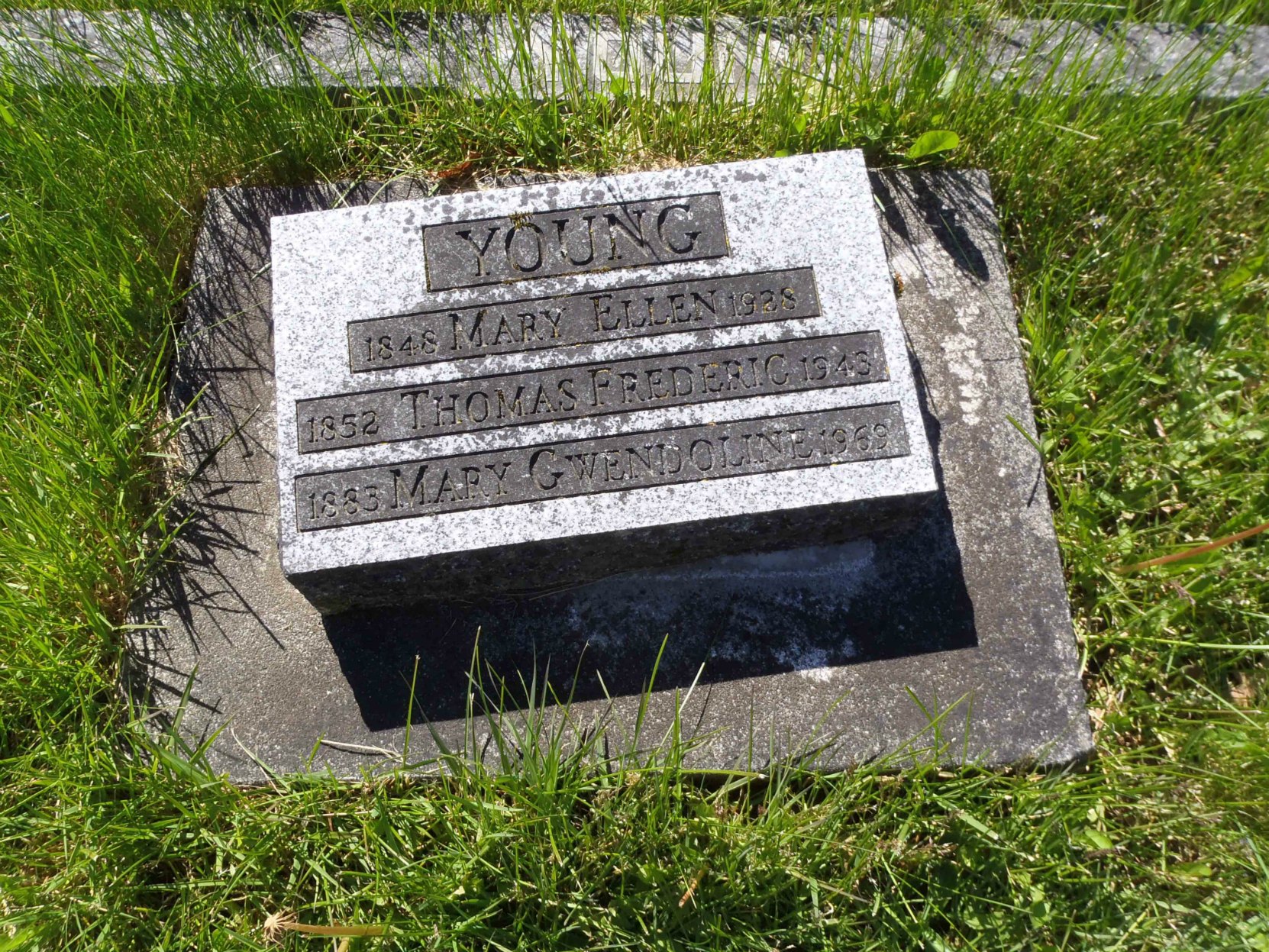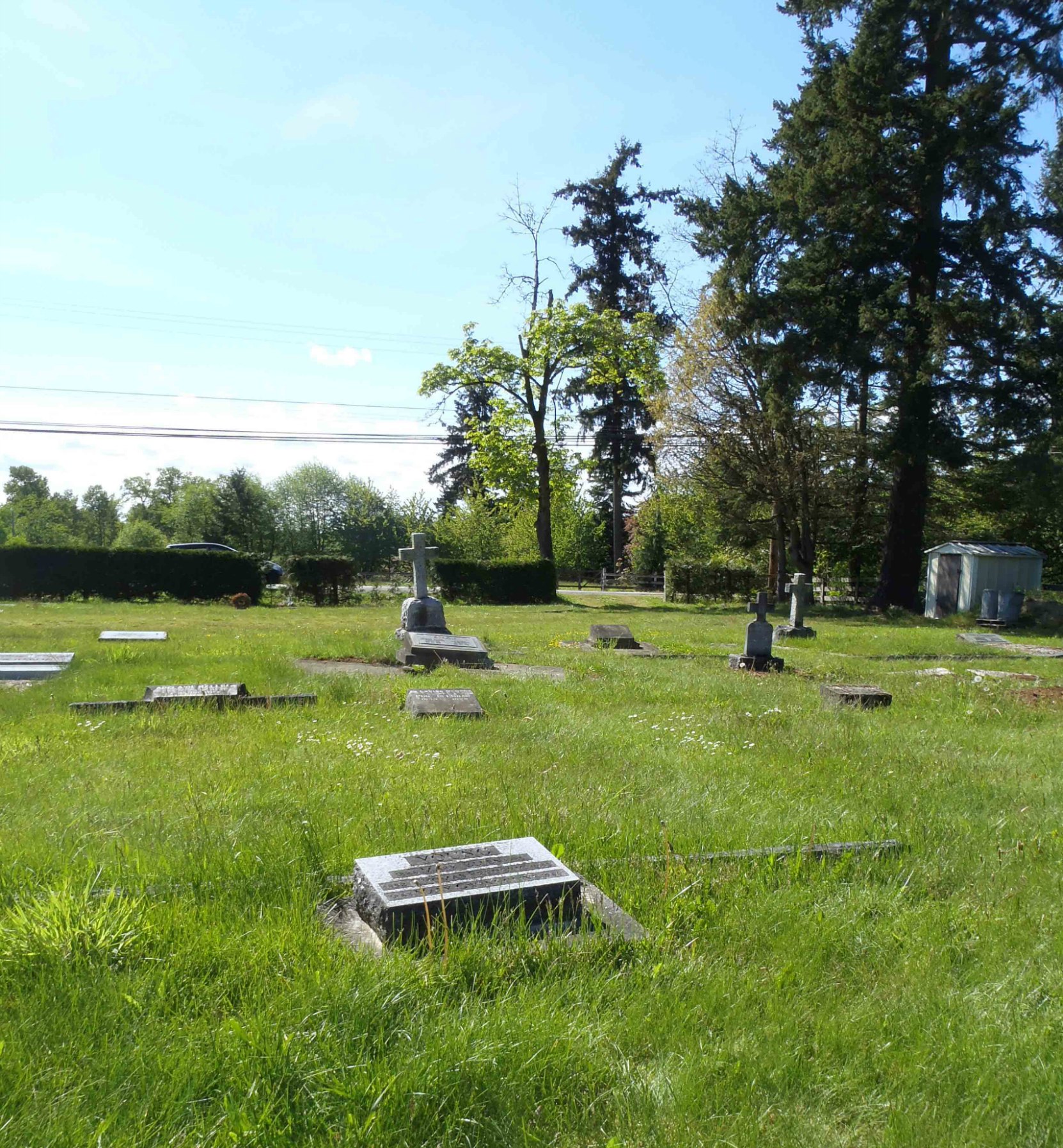 Would you like to leave a comment or question about anything on this page?