As part of our Vancouver Island Masonic History Project, here is a page on Thomas Earle, M.P. (27 September 1837 – 13 July 1911), who is buried in Ross Bay Cemetery, Victoria, B.C.
Thomas Earle ran a wholesale grocery business in downtown Victoria, B.C. His former office and warehouse, designed and built by architect Thomas Hooper in 1900, is still standing at 530-534 Yates Street in downtown Victoria, B.C. It is listed on the Canadian Registry of Historic Places.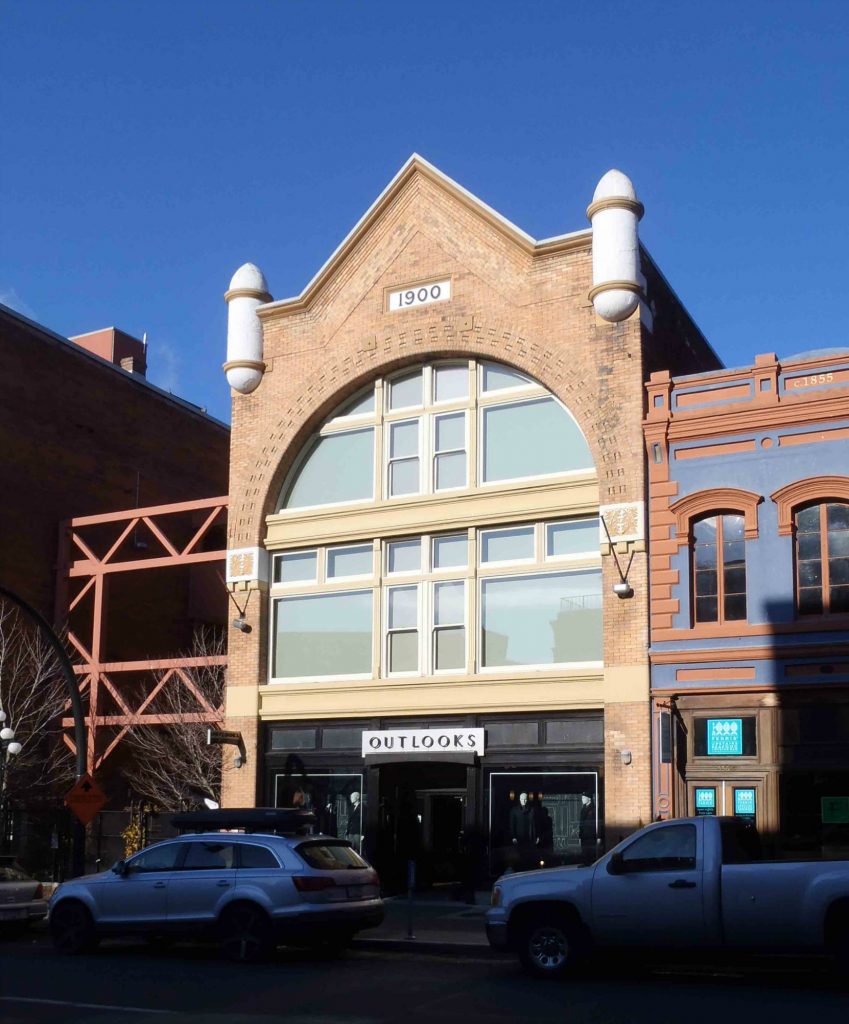 Thomas Earle also served as a Member of Parliament for Victoria between 1889 and 1900. He succeeded Edgar Crow Baker and served alongside Col. Edward Gawlor Prior.
Here are local newspaper reports of Thomas Earle's death and funeral:
"THE LATE THOMAS EARLE
The news of the death of Thomas Earle will be heard with sorrow by thousands of people in British Columbia. Of late years, owing to failing health, Mr. Earle was compelled to refrain from active participation in public matters, but many will recall the time when he was foremost in everything of that nature, and was one of the first persons taken into account in all matters relating to the welfare of the city and province. He was prominent as a railway contractor, a business man and in public life, for he represented Victoria in Parliament for many years and in every line of activity in which he was engaged he earned the esteem and confidence of all who knew him.
Mr. Earle was one of Victoria's pioneers. He came here as a young man in the days of the gold rush. he soon saw the possibilities of his new home, and although thousands of those who came at that time retraced their steps when the glamour of the excitement had worn off, Mr. Earle cast his lot permanently with British Columbia and did his share in building up the infant province. personally he was liked by everyone, for his was a heart inspired only by kindness to others. He was a loyal Canadian and a great believer in the future of the country.
The Colonist extends its deep sympathy to Mrs. Earle and her bereaved children. In this it speaks for thousands of its readers."
(Source: Daily Colonist, 15 July 1911, page 4)
"PUBLIC FIGURE PASSES OFF STAGE
Mr. Thomas Earle, Identified Politically and Commercially with Upbuilding of the West, Dies in Victoria
Mr. Thomas Earle, an old time resident of Victoria, who has filled numerous public positions and who was prominent in some the principal railroad construction undertakings in the new west of his time, died at the family residence, 1461 Fort Street, late on Thursday night. Ten years ago the late Mr. Earle retired from a life during which he earned the title of one of the builders of the northwest. Not only in the capitol city will his death be learned with grief, but in most every part of the northwest, which boasts of a railroad, for transportation above all was one of the  principal occupations of his active career.
Mr. Earle, although not confined to his home, had been ill for several years past with attacks of rheumatism, and while death was  surprise to those on the outside, it had been expected by the near relatives and family.  A widow, one son, Walter, and two daughters, Lizzie and Ethel, all of whom live at home, survive.
Mr. Earle was a Canadian, of Irish parentage, and had spent all his life in this country. In 1862 he came to the west and remained here until his death. He was born in Lansdowne township, county of Leeds, Ontario, on the 23rd day of September, 1837, and was just 73 years and 10 months old. He was the youngest son of the late Mr. William Earle, who, in the early part of the last century, emigrated from Ireland and settled in western Ontario.
Was Gold Seeker
Mr. Earle was educated in his native home, and after gaining a thorough knowledge of mercantile pursuits, opened a general store in the city of Brockville, Ont., which he continued to conduct until his departure for British Columbia. After his arrival, for two years he mined in the gold-seeking days in the Cariboo, with no marked success, his scene of operations being on Williams Creek.
In the autumn of 1867 he returned to Victoria, and during 1865 anf 1866 he held the position of bookkeeper in the grocery establishment of Messrs. J. Rueffe & Co. In the spring of 1867 he was attracted to the Big Bend region by the gold excitement there and he opened a general store in that district, which he conducted for two years. When the mines gave out he returned to Victoria, where he entered into partnership with his former employer, Mr. J. Rueffe, in the wholesale grocery. A few years later Mr. Rueffe died and Mr. Earle purchased his interests in the business, which for many years he conducted on Yates street above the present stand of Mr. S. Leiser.
A Railroad Builder
Subsequent to this, Mr. Earle became interested in railroad construction work, and in this he figured most prominently not only in British Columbia but in the states of Oregon and Washington. When the charter for the Esquimalt and Nanaimo railway was given, Mr. Earle, in conjunction with Mr. McLellan, took a contract for the construction of twenty miles of the road and on this they expended over a million dollars. On the completion of the contract, Mr. Earle with Mr. J.W. MacLeod, was continually engaged on railway contract work in the Puget Sound district, and assisted in the construction of most of the railway lines in Oregon and Washington. He was at one time interested in the West Shore railroad, which connected at that time with the C.P.R.
In the flotation of such enterprises as the Esquimalt Waterworks, the Vancouver Waterworks Company and the Alert Bay Canning Co., Mr. Earle was most prominent, and he held a number of quartz mines in the Selkirk range.
As a member of the board of trade he filled for many years the position of vice president and declined for several terms the office of president. He represented the city on the municipal board in 1885, and in the same year declined the request to stand as a mayorality candidate.
For sixteen years, supporting the Conservative policy, along with Col. E.G. Prior, he represented Victoria in the House of Commons at Ottawa. At the by-election of 1889 he was elected by acclamation to the House of Commons, and was elected at the succeeding elections of 1891 and 1896. In 1900 he lost his seat and one year later retired from active participation in politics.
In January, 1875, he married Miss Lizzie Mason, of this city. He was an adherent of the Methodist faith.
In speaking of the death of Mr. Earle yesterday, Col. Prior, his former political colleague, said that the deceased had been one of the best known citizens of Victoria for many years. During his term as member of parliament he had been very popular, as well as in his business dealings. Col. Prior spoke in glowing terms of the past life of the deceased, and concluded by saying he was one of the finest men in Victoria with whom he had ever had the pleasure of being acquainted.
Career as Public Man
The late Mr. Earle was for many years an active and leading figure in all that concerned Victoria and its commercial and civic interests, serving efficiently and loyally on various public bodies, and taking an exceedingly active part in the business of the board of trade, in addition to energetically championing Victoria's cause as representative of the constituency at Ottawa. As a public man he had the rare faculty of going straight to the points at issue, and his concise and keen analysis of all proposals obtaining public consideration carried weight invariably, and tended materially to their satisfactory conclusion.
"On the platform Mr. Earle was a quiet somewhat ponderous speaker – until aroused by interruption or captious criticism. This was the spur required to put him in fighting form, and once challenged by interruption for the audience, it was his wont to come to the very edge of stage or platform, and plunge with enthusiastic and convincing spirit into his subject. And rarely did he fail in sweeping aside all opposition when he talked thus.
As a citizen and as a friend he was large minded, open handed, generous and charitable. His generosity was in fact too frequently imposed on, and his assumption of the financial burdens of friends, even to an extent beyond his resources, contributed in large measure to business reverses precipitated by the intrusion of dull times, which darkened his later life, and left him upon the breaking of the commercial clouds a broken and discouraged man.
The funeral will take place from the family residence on Monday at 10:30 a.m. The Rev. T.E. Holling will conduct the services. Interment will be made in the family plot at the Ross Bay cemetery."
(Source: Daily Colonist, 15 July 1911, page 16)
Thomas Earle is buried in Ross Bay Cemetery, Victoria, B.C.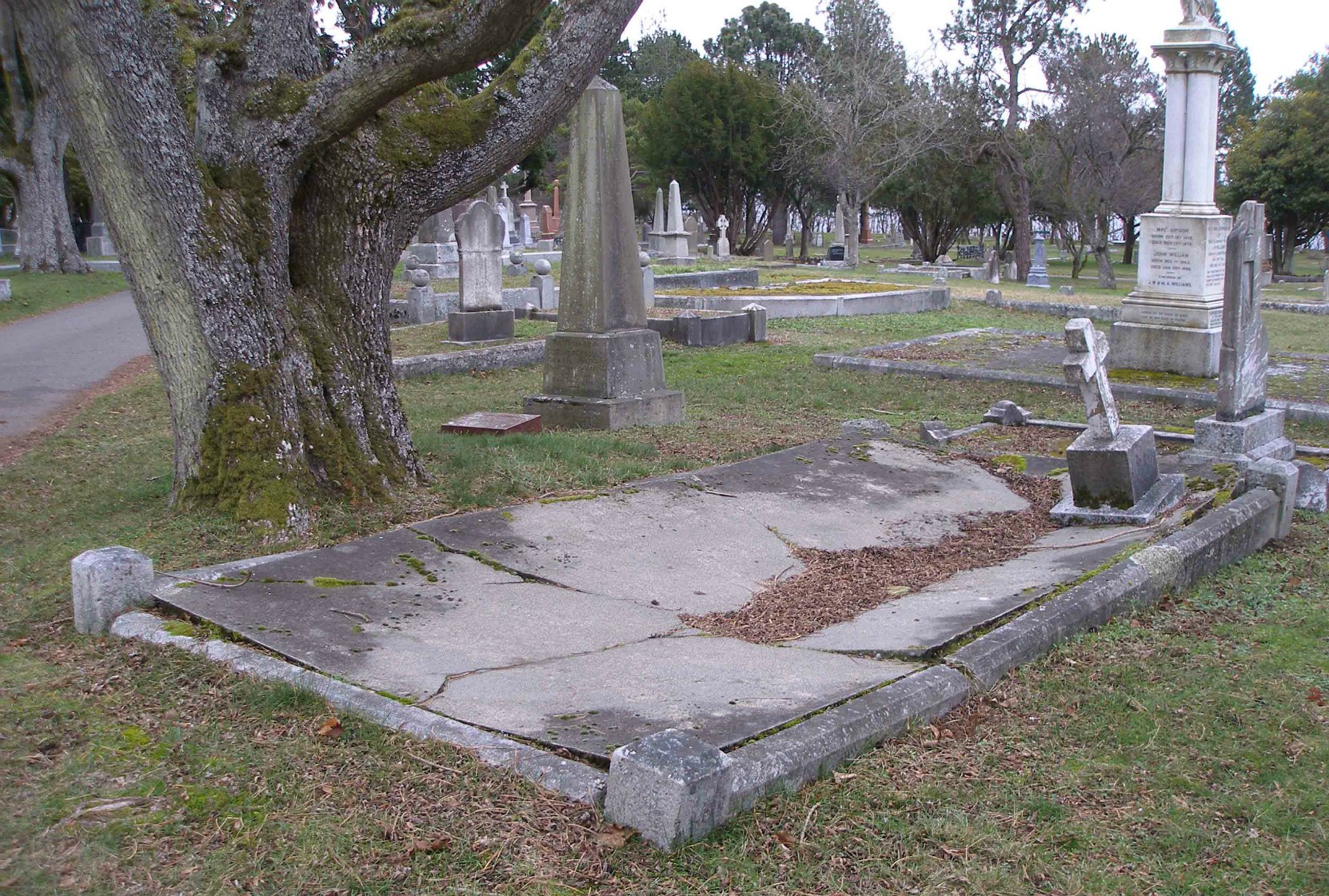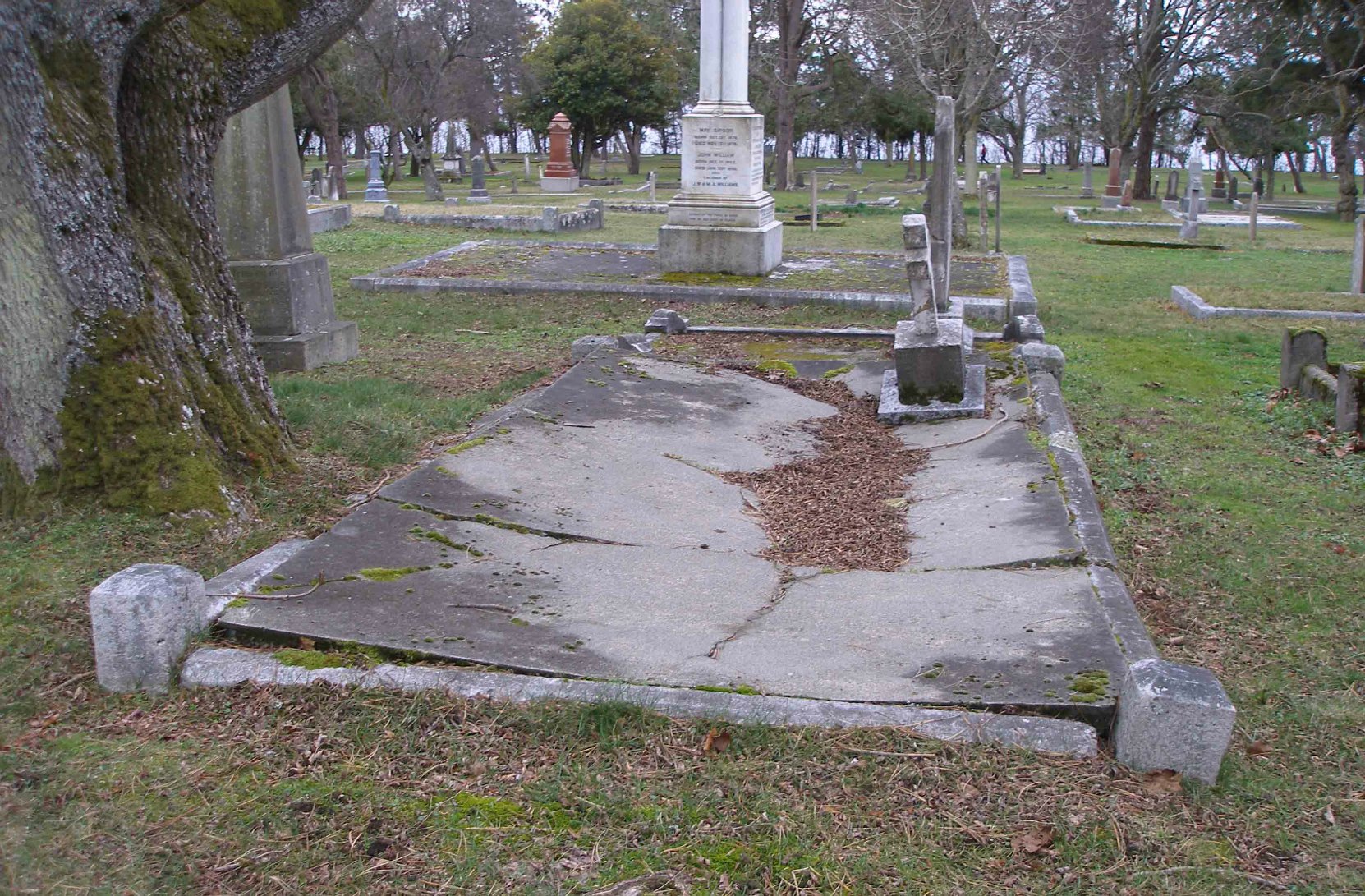 Here are some websites with more information on Thomas Earle:
Would you like to leave a comment or question about anything on this page?