As part of our Vancouver Island Masonic History Project, here is a page on Rabbi Elias Friedlander (12 July 1846- 22 February 1927), who is buried in the Victoria Jewish Cemetery. Rabbi Elias Friedlander's grave stone displays the Masonic Square and Compass.
We believe Rabbi Friedlander became a Mason in the UK. He later served in Jamaica and was a founding member of the Jamaica Masonic Benevolence Association.
Here are the local newspaper reports of Rabbi Elias Friedlander's death and funeral:
"Veteran Rabbi Called By Death
Rev. Dr. E. Friedlander Dies At Ripe Old Age In Hospital
Had Long Been Identified With Synagogue Here – Accomplished Linguist
In the passing of the Rev. Dr. Elias Friedlander, retired Rabbi of the local Hebrew Synagogue, Victorians are losing the services of one of her best known citizens.
Dr. Friedlander passed away the Royal Jubilee Hospital yesterday morning after an illness of some months at the age of seventy-eight years.
He was a highly educated man and spoke five languages. Being gifted with a fine baritone voice he was noted for his singing and had a wide range of acquaintances.
Born in Russia, the late Dr. Friedlander left his native land at the age of ten years and went to Germany, where he stayed and carried out his studies for his career.
He was ordained at the age of twenty-three years. He was appointed rabbi of the synagogue at Sunderland, England. Leaving this post he went to Kingston, Jamaica, and stayed at the West Indian post for four years. [note: during his time in Jamaica. circa 1882, Rabbi Freidlander became a founding member of the Jamaica Masonic Benevolence Association.]
Nearly forty years ago he came to Canada and was appointed Chief Rabbi of the Shaar Hasho Mayim at Montreal, later going to Winnipeg. [note: Rabbi Friedlander was apparently Rabbi of Temple Emanu-El Beth Shalom in Montreal 1899-1901]
After four years in the Prairie city, Mr. Friedlander came to Vancouver and stayed on the Mainland for two years before being called to New York.
For the last fifteen years he had resided in this city, and until his retirement some fourteen years ago, was Chief Rabbi of the Victoria congregation, one of the oldest in Canada.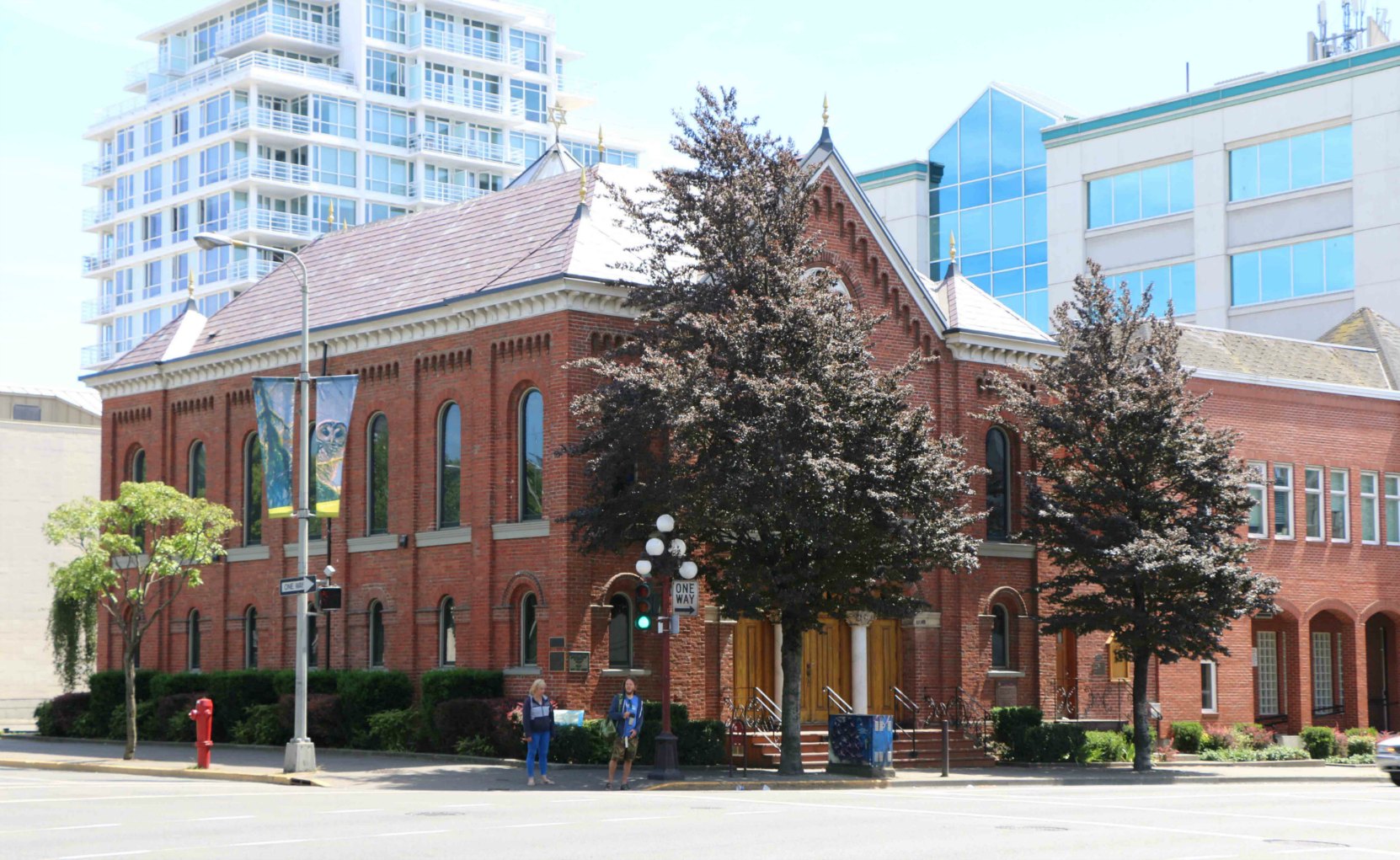 Even in his retirement the late Dr. Friedlander was always ready and willing to lend a helping hand in the interest of his people.
He was a teacher of the Hebrew language while he was well known in journalistic circles.
He leaves two daughters, Mrs. Frankenburg, of Vancouver, and Miss Clara Alice Friedlander, of London, England, and two sons, Leopold Friedlander, journalist, of Philadelphia, and Abraham Friedlander, a photographer, in New York.
The funeral will take place tomorrow from the B.C. Funeral Chapel at 2 o"clock. with Vohl Gerlunder, of Vancouver, officiating. Interment will be made at the Jewish Cemetery."
(Source: Victoria Daily Colonist, 23 February 1927, page 5)
Rabbi Elias Friedlander is buried in Victoria Jewish Cemetery, Victoria, B.C. The grave is next to that of Lewis Levy.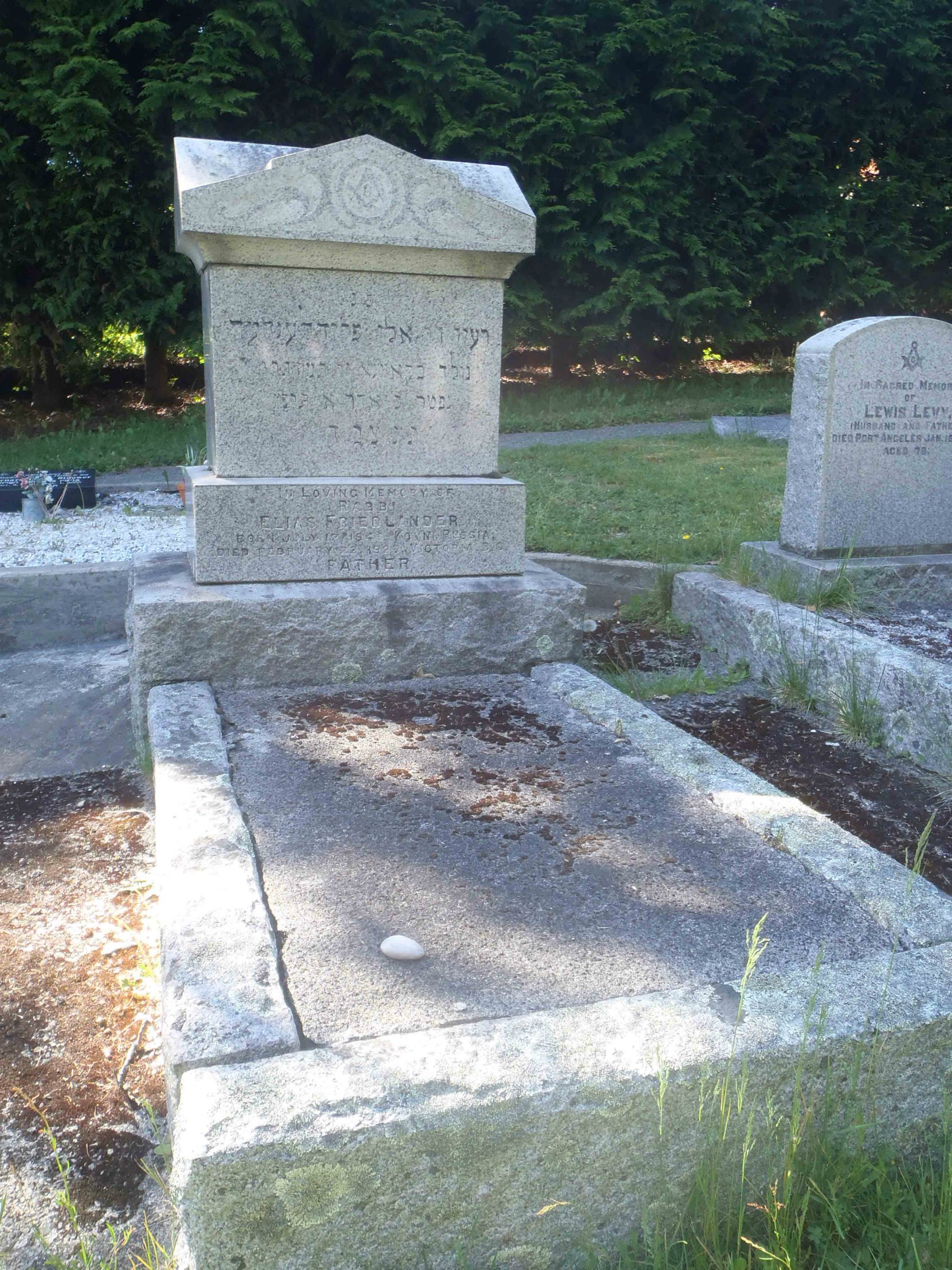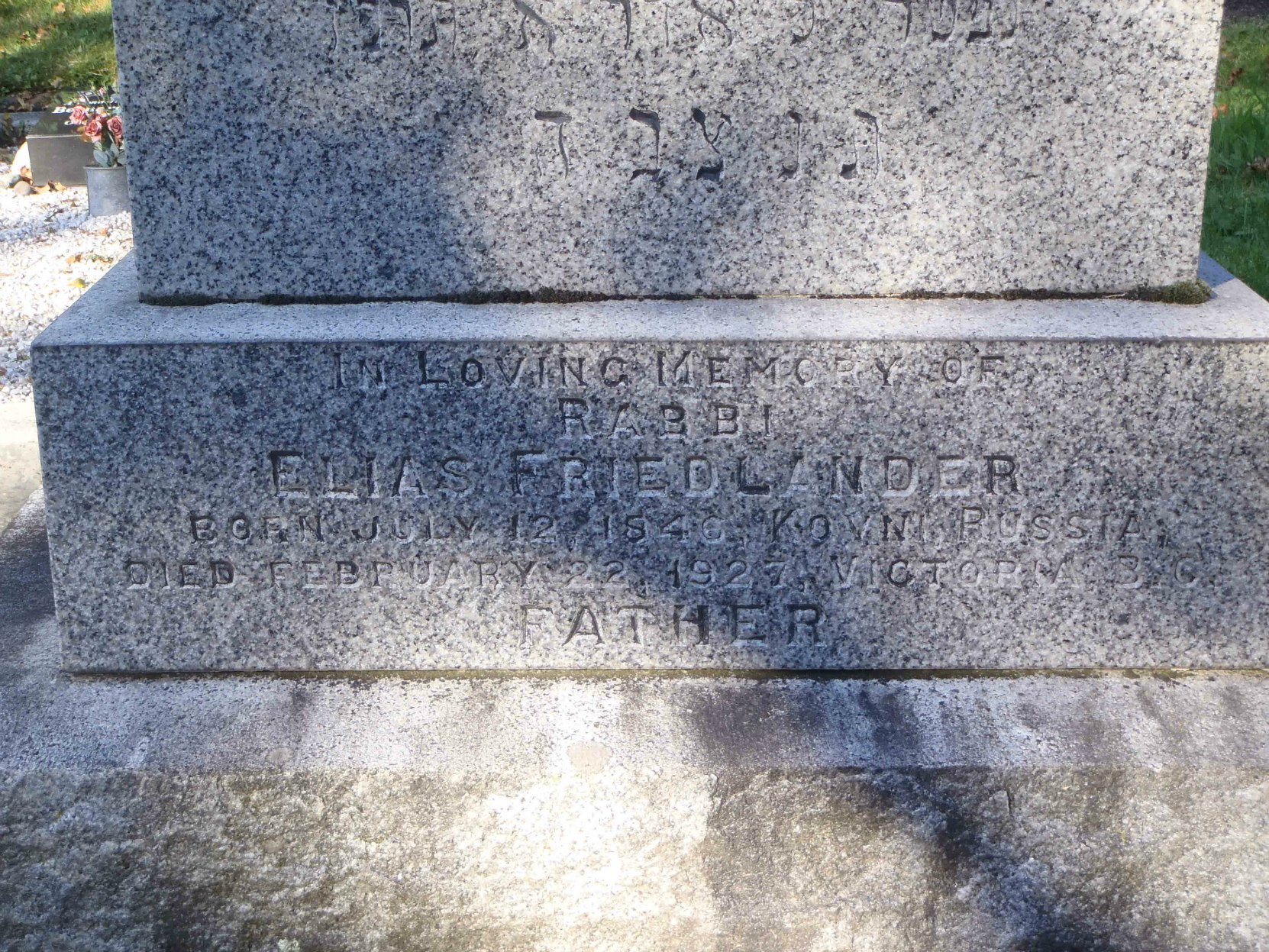 Here are some links to more information on Rabbi Elias Friedlander:
Would you like to leave a comment or question about anything on this page?