Ken Paskin (died 1993) was a member of Malahat Lodge, No. 107 in Mill Bay, B.C. He was elected a Duncan City Councillor in 1972 and Mayor of Duncan in 1974. He served as Mayor of Duncan from 1974 until 1979. He was re-elected as a City Councillor for 1981-82.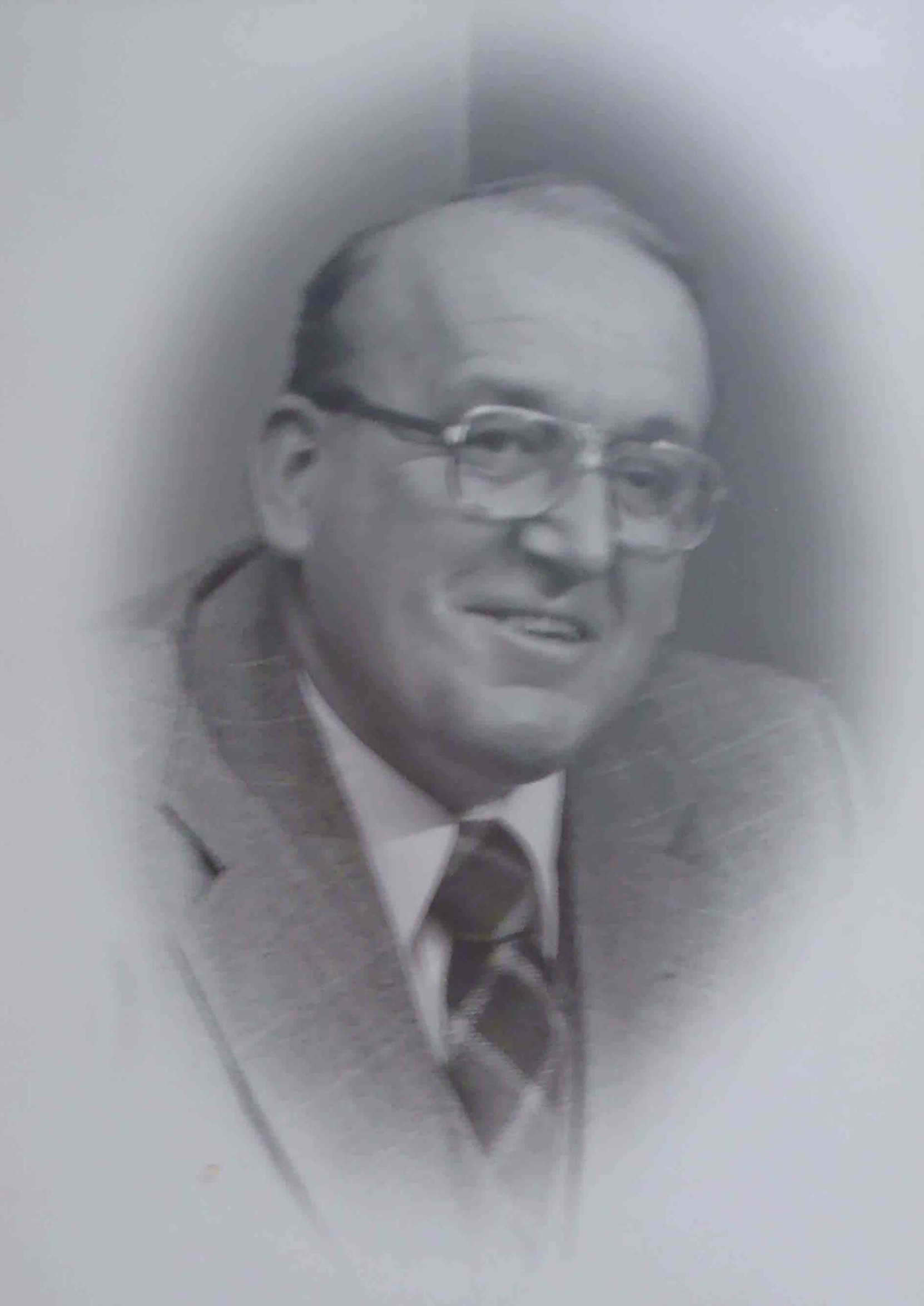 During his years as Mayor of Duncan, Ken Paskin oversaw the construction of the Duncan Manor seniors housing, the development of Centennial Park and the renovation of the former downtown Duncan Post Office building into Duncan City Hall. He also played a leading role in the development of the Cowichan Community Center.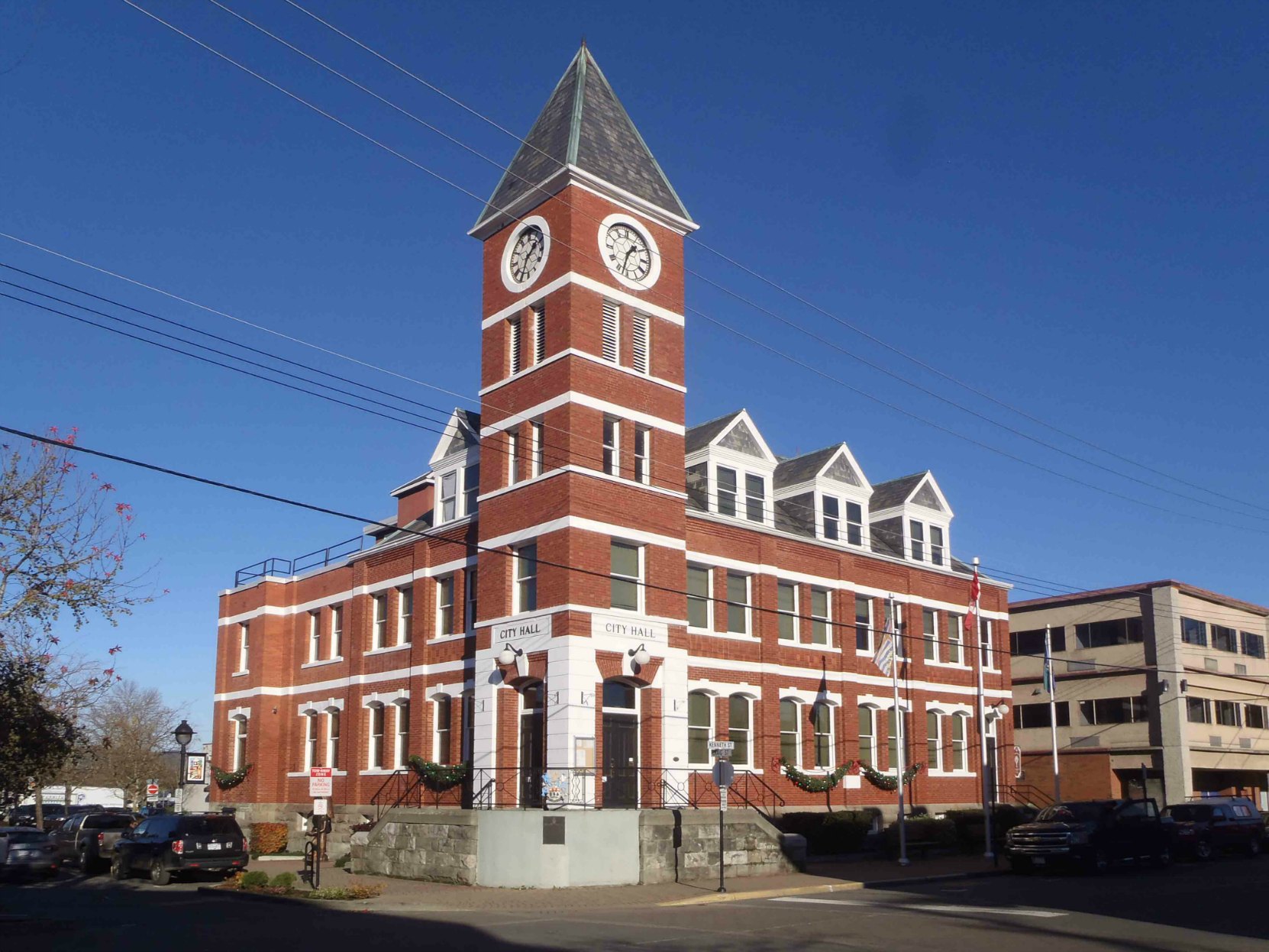 Here are some contemporary local newspaper reports on one of Ken Paskin's most significant projects: the renovation of the Duncan Post Office into Duncan City Hall in 1974-75:
"New City Hall is 62 years old
The official opening Dec. 6 [1975] of Duncan's new city hall will mark a reprieve from the wrecking ball for one of the oldest and certainly the most impressive buildings in the city.
The former post office building, at the corner of Craig and Kenneth streets, was raised in 1913 and served for close to half a century as the clearing house for mail in the Cowichan Valley.
Then, in July 1958, the post office moved to new quarters in Ingram Street, leaving the future uncertain for the weathered landmark.
Canada Manpower operated out of the building for many years before moving to the Financial Centre.
Aging plumbing and wiring and less than modern layout at the old post office offered little attraction to potential tenants and demolition seemed certain for the building until city council moved in 1974 to convert the old landmark into a new home for city hall.
In the summer of that year, voters in the city passed a referendum authorizing an expenditure of $385,000 to renovate the building.
November 1974 saw the start of a massive conversion project.
Walls were removed, new plumbing and wiring installed, the exterior of the building given a face-lift and even the clock was 'wound up.'
As the project proceeded contractors encountered more trouble with the conversion than had been anticipated and city council amended the earlier borrowing bylaw to allow additional expenditure of $150,000.
Now occupied by the city staff and almost completely refurbished, the venerable old building combines the best of both ld and new.
The general office area features up to date, open plan layout, centering around the administrator's circular office.
On the second floor, a spacious council chamber has seating for 100.
But externally, the building displays the same stalwart brick facade it has had for 62 years.
Nearing completion is an imaginatively designed fountain, intended as a centerpiece for a public walkway area beside the hall on Craig Street.
The public will have an opportunity Dec. 6 [1975] to tour the hall and meet their representatives on council.
Council is expected to ask one of the city's pioneers to open the hall.
(Source: Cowichan Leader, 3 December 1975 – from Cowichan Valley Museum & Archives collections)
"City Hall opens with much pomp and ceremony
Duncan's new City Hall was reopened Saturday in a ceremony involving several Cowichan Valley dignitaries and interested taxpayers.
Besides the speeches, three gifts were presented to the city. Wes Modeste, newly elected chief of the Cowichan Indian Band, gave Mayor Ken Paskin a Simon Charlie carving of an eagle and a killer whale on behalf of the band. The carving is based on an old Indian legend.
The council of Duncan's Australian sister city, Koikohe, [note: the newspaper got this wrong; Koikohe is in New Zealand] sent a large plaque and a letter of congratulations on the opening.
North Cowichan Mayor Gerry Smith presented a silver commemoration plaque on behalf of the council and residents and congratulated Duncan City council on completion of the renovations and on preserving a landmark.
Before cutting the ribbon to officially open the city hall Paskin gave a special thank you to the taxpayers of Duncan who made the building possible.
(Source: Cowichan Leader, 10 December 1975 – from Cowichan Valley Museum & Archives collections)
Here is Ken Paskin's obituary from the local newspaper:
"City mourns the loss of Ken Paskin
One of Duncan's most prominent politicians has died during an extended stay in Arizona.
Ken Paskin, a member of city council from 1972 to 1982, reportedly died of a heart attack last Monday night.
Mayor Mike Coleman is quick to praise Paskin, who is widely remembered for spearheading a series of city improvements.
Paskin led renovation of City Hall "into the gem it is today," said Coleman.
The construction of seniors housing at Duncan Manor and development of Centennial Park are also part of Paskin's stamp on the city.
"He was among the people to initiate construction of the Cowichan Community Center," said Coleman. "All in all, it's a tremendous legacy to the community. Ken Paskin was a builder."
"He was as an effective mayor in his first term as the city ever saw."
Paskin joined council in 1972 and served as mayor from 1974 to 1979. Ironically, it was Coleman who unseated Paskin from the Mayor's chair.
Paskin returned as a city alderman from 1981 to 1982.
City administrator Paul Douville remembers Paskin as the mayor who hired him as Duncan's top bureaucrat.
"He was one of the guiding lights of Duncan Manor and the community center," recalled Douville.
"Ken was a doer. He liked to get things done and then check with other people. He was a very exciting person to work with."
Paskin owned a string of fish and chip shops and had been retired for a number of years. His wife Evelyn retired from the Bank of Nova Scotia in February [1993], and the couple planned to live in Arizona virtually year round.
Local realtor David Moss remembers talking to the former mayor several weeks ago when a rezoning application threatened to add to congestion in Paskin's Sherman Road neighbourhood.
"Ken was retired himself and was just waiting for his wife retire so they could walk into the sunset together."
(Source: Cowichan Valley Citizen, 19 May 1993 – from Cowichan Valley Museum & Archives collections)
Ken Paskin lived at 1087 Islay Street in Duncan. This house was originally the home of Charles William O'Neill, a Past Master of Temple Lodge No. 33 and a Charter Member of Tzouhalem Chapter No. 26, R.A.M. and the Duncan Rotary Club.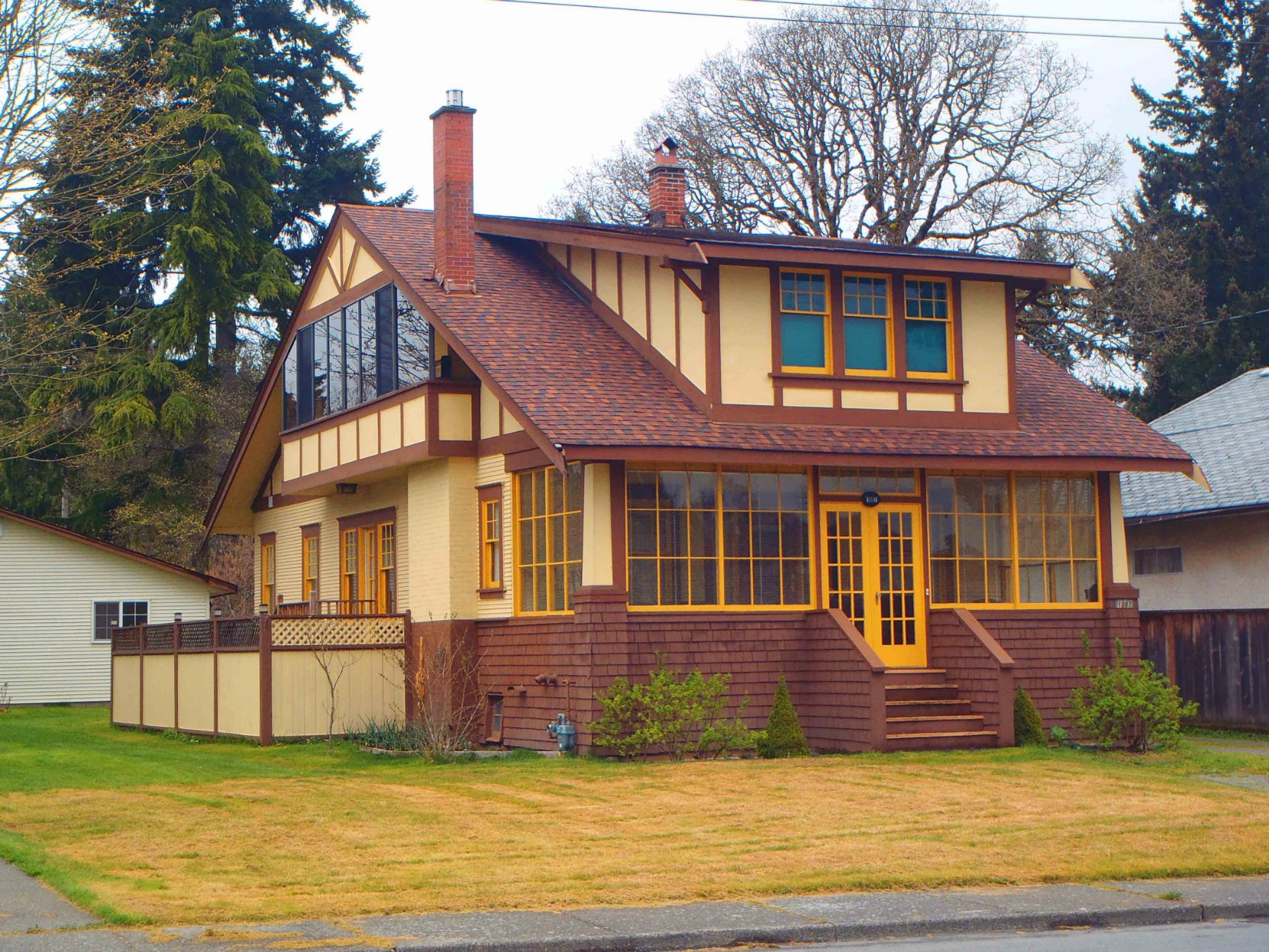 Would you like to leave a comment or question about anything on this page?