James Farley LeQuesne was Initiated In Temple Loge, No.33 in 1945 and rermained a member of Temple Lodge No. 33 until his death in 1958. He served with the Duncan Volunteer Fire Department and also was elected to several terms as an alderman on Duncan City Council.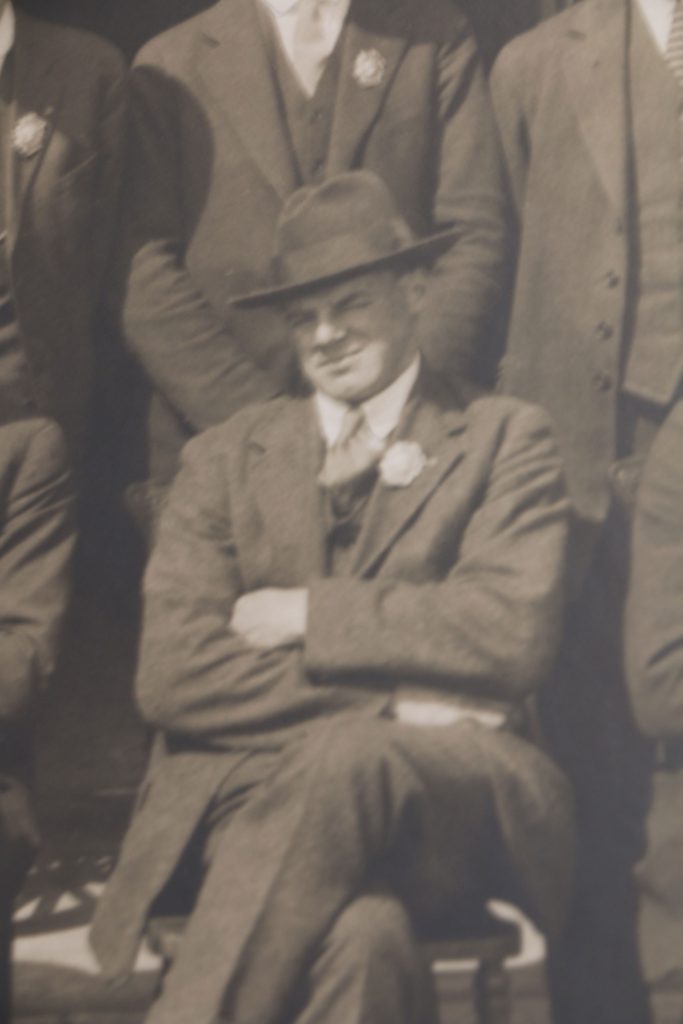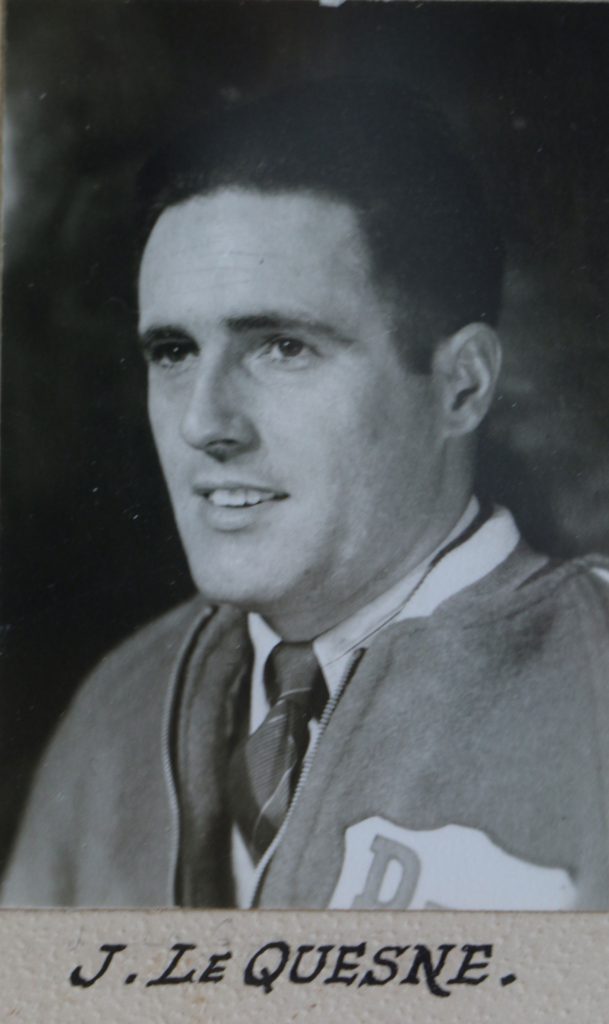 Here is a brief biography of Brother James Farley LeQuesne taken from his obituary in the Cowichan Leader newspaper:
"Funeral service today for veteran alderman
An inquiry is to be held into the death of James Farley LeQuesne, 64, a Duncan alderman for 13 years, who was found dead in his home on Maple Bay Road shortly after 10:30 a.m. Tuesday.
Funeral service will be held today at 3 p.m. with Rev. F.H. Golightly conducting the service at the Hirst Funeral Chapel. Burial will take place at Mountain View Cemetery.
Mr. LeQuesne had been a resident of Duncan for the last 37 years. He entered into business in 1938. Mr. LeQuesne was a fair and just man.
He was born in Jersey, one of the Channel Islands, and first came to Canada in 1919 when he settled in Quebec for five years.
"The loss will be felt by the city and the whole district," said Mayor Jack Dobson, "It would be impossible to have a more sincere person on the council."
At the start of the First World War he joined the 28th Battalion and served in France. Near the end of the war he was seriously wounded in the right leg by shrapnel.
When being interviewed by a Leader reporter last November, Mr. LeQuesne said the wound still bothered him. Visits were still being made to the Veterans' Hospital, Victoria, for treatment.
Mr. LeQuesne and his wife returned to Duncan in 1919. In 1920 he worked for the city. In 1938 he established a second hand store.
During the Second World War he served with the reserve army.  He was a member of the Canadian Legion, was honorary president of the Boy's Band.
Mr. LeQuesne was returned to office on the city council in 1958 for his seventh term of office.
Surviving are his widow, Mary, two sons, James Roland and Arthur, Duncan, two daughters, Mrs. S.B. Harknett, Duncan and Miss Olive, at home; six grandchildren and one brother.
Pallbearers will be members from the Legion, A.F. & A.M. Lodge 33, Knights of Pythias and Elks Lodge."
(Source: Cowichan Leader, 13 February 1958 – from Cowichan Valley Museum & Archives collections)
James Farley LeQuesne is buried in Mountain View Cemetery, North Cowichan.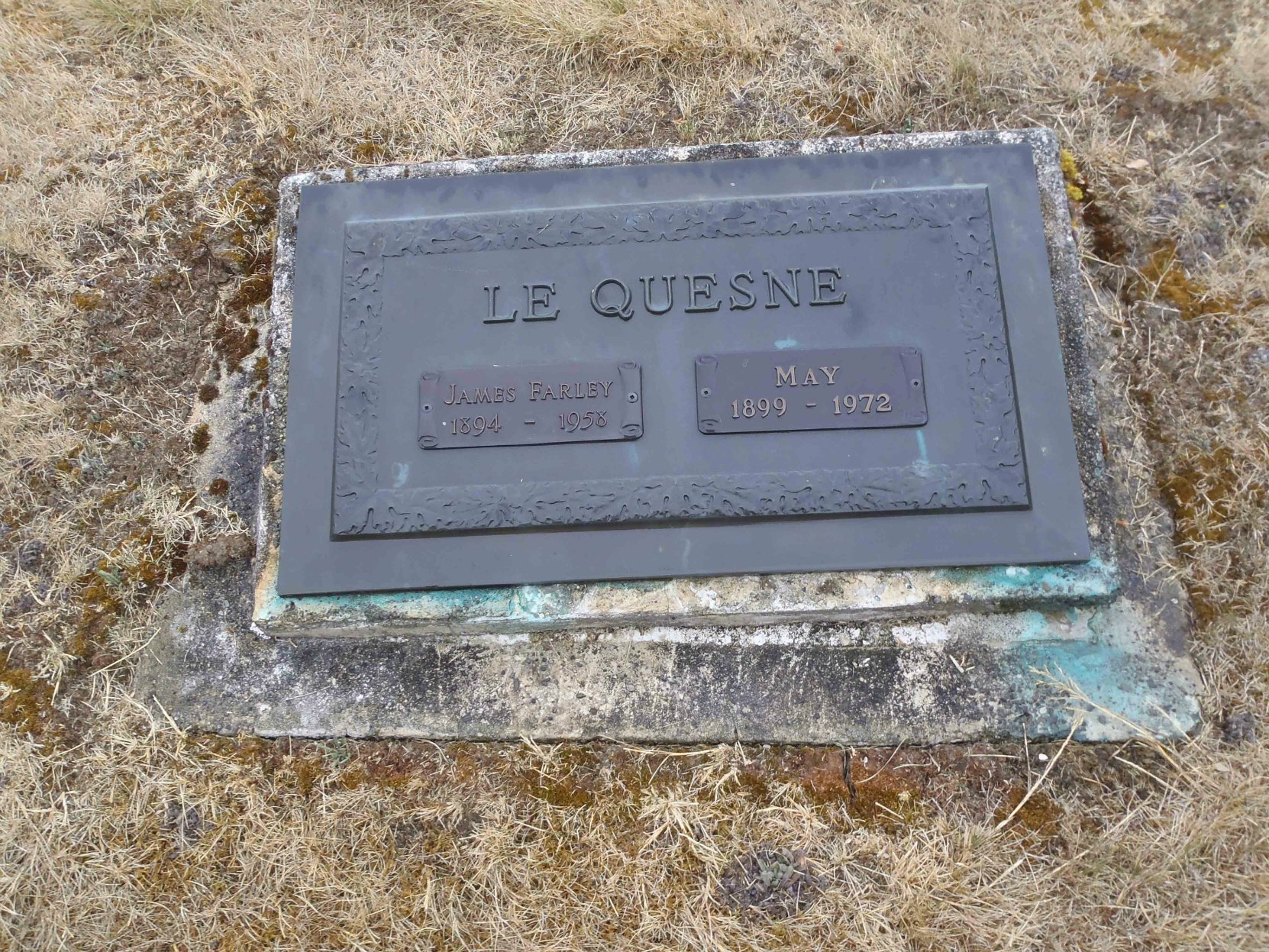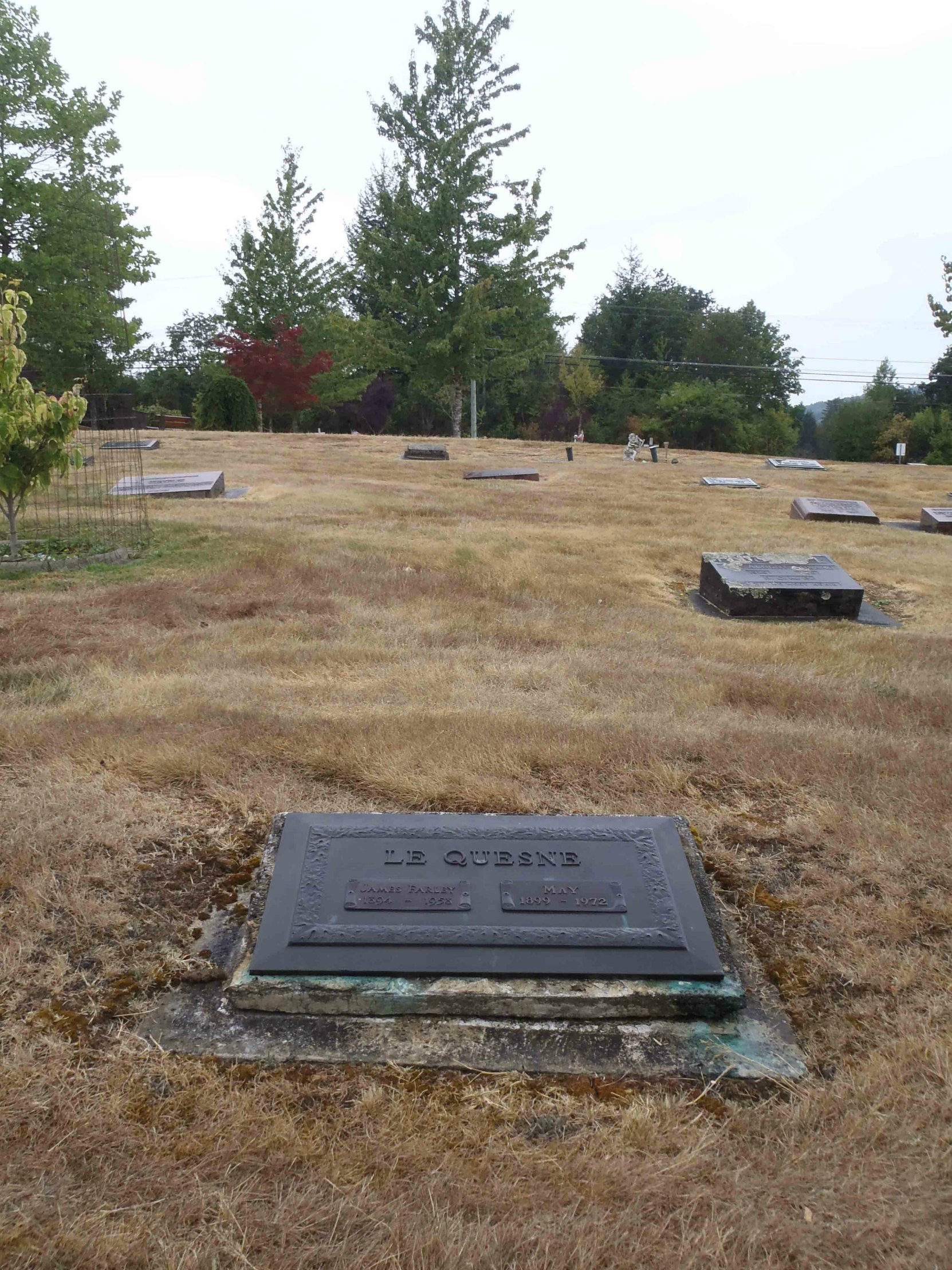 Would you like to leave a comment or question about anything on this page?