Gilbert Hector Shaw Sproat (died 1906) is buried in Ross Bay Cemetery, Victoria. B.C. His grave displays a Masonic Square & Compasses but at this point we have no biographical information or Lodge membership information about him.
We will post any information we find in future.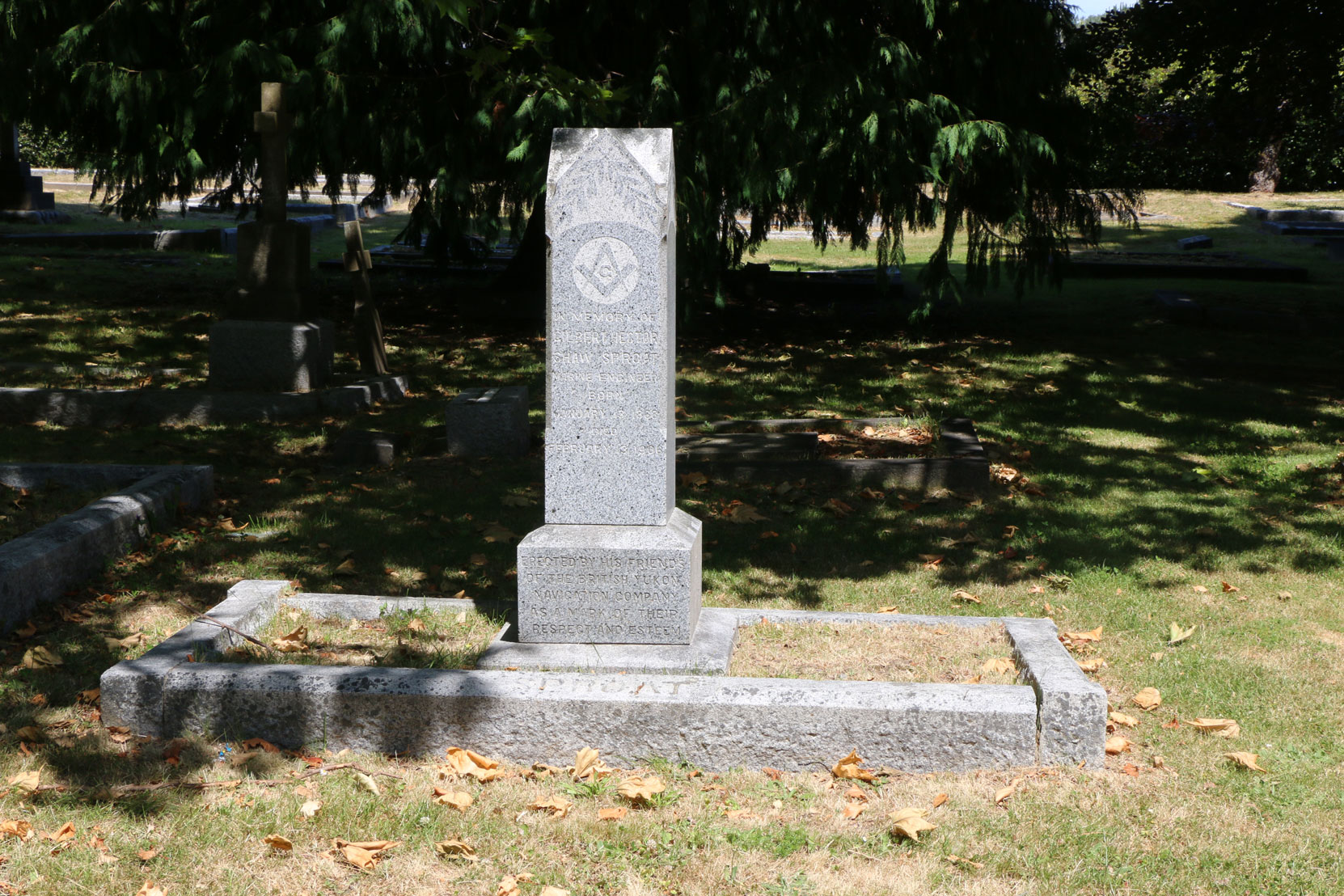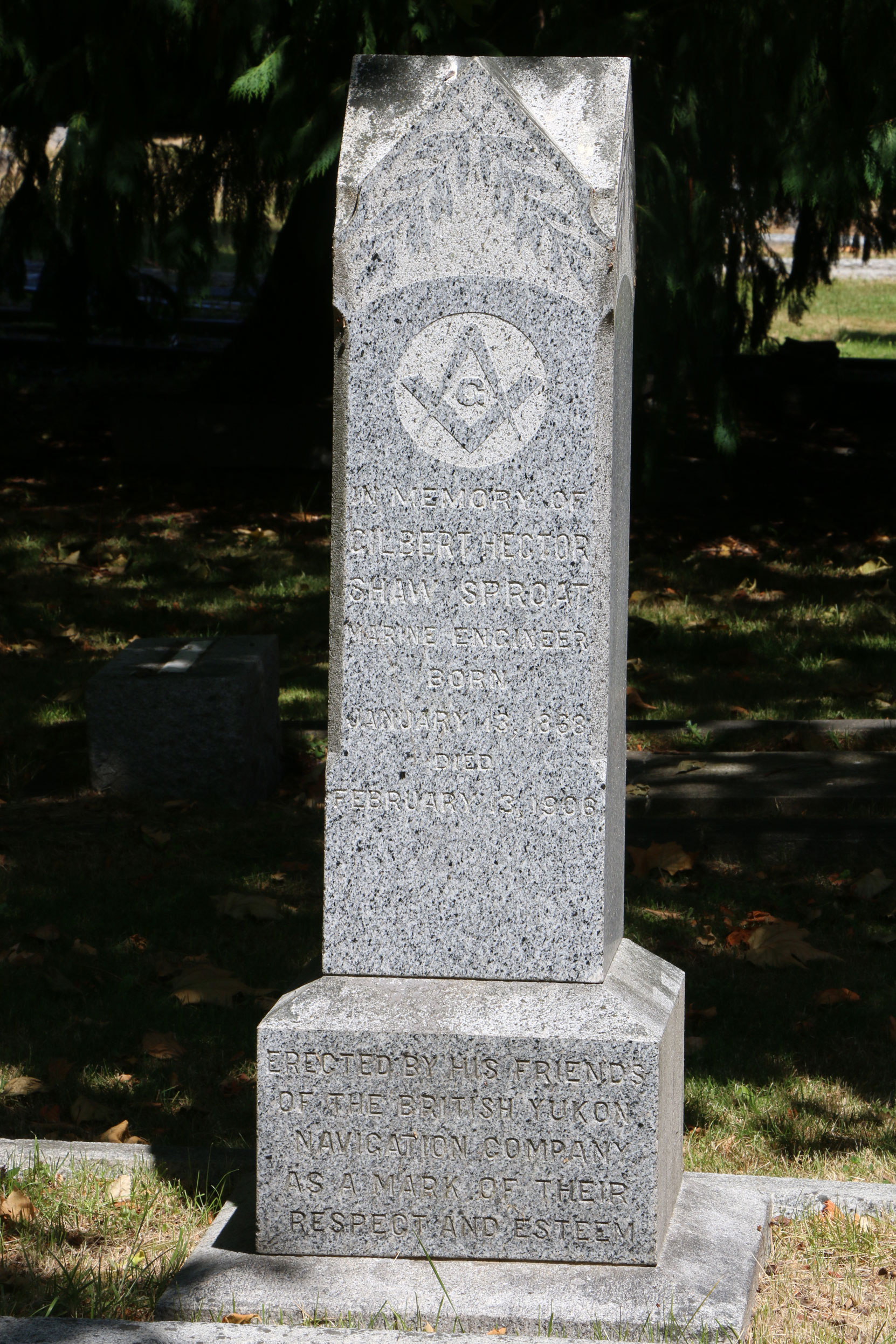 Would you like to leave a comment or question about anything on this page?