Worshipful Brother Emil Julius Pruessing affiliated with Temple Lodge, No. 33 in 1941. He remained a member of Temple Lodge until his death in 1945.
As time permits, we will check Temple Lodge records to find out Wor. Brother Pruessing's Masonic history before he affiliated with Temple Lodge, No. 33. We will post the information online as we uncover it.
Here is some brief biographical information of Wor. Brother Emil Julius Pruessing taken from local newspaper reports of his death and funeral:
"Pruessing – Mr. Emil Julius Pruessing, retired farmer, aged 75 years, passed away at his home at Cowichan Station on Saturday. He had been in the district 16 years, having come from the United States, where he was born at Subula, Iowa. He was a Freemason of many years standing.
Besides his wife, he is survived by a daughter, Helen, Centralia, Wash.; two sons, Elmer, Minneapolis; and Harry, Kansas City. Another son, Ernest, died five years ago.
Funeral services were held at St. Peter's Quamichan, yesterday afternoon. The Rev. Canon T.M. Hughes officiated. Davis Funeral Service had charge of arrangements."
(Source: Cowichan Leader, 6 September 1945 –from Cowichan Valley Museum & Archives collections)
Emil Julius Pruessing is buried in St. Peter's Quamichan Anglican Cemetery. The GPS location of the grave is: N 48⁰ 46.941'  W 123⁰ 40.046'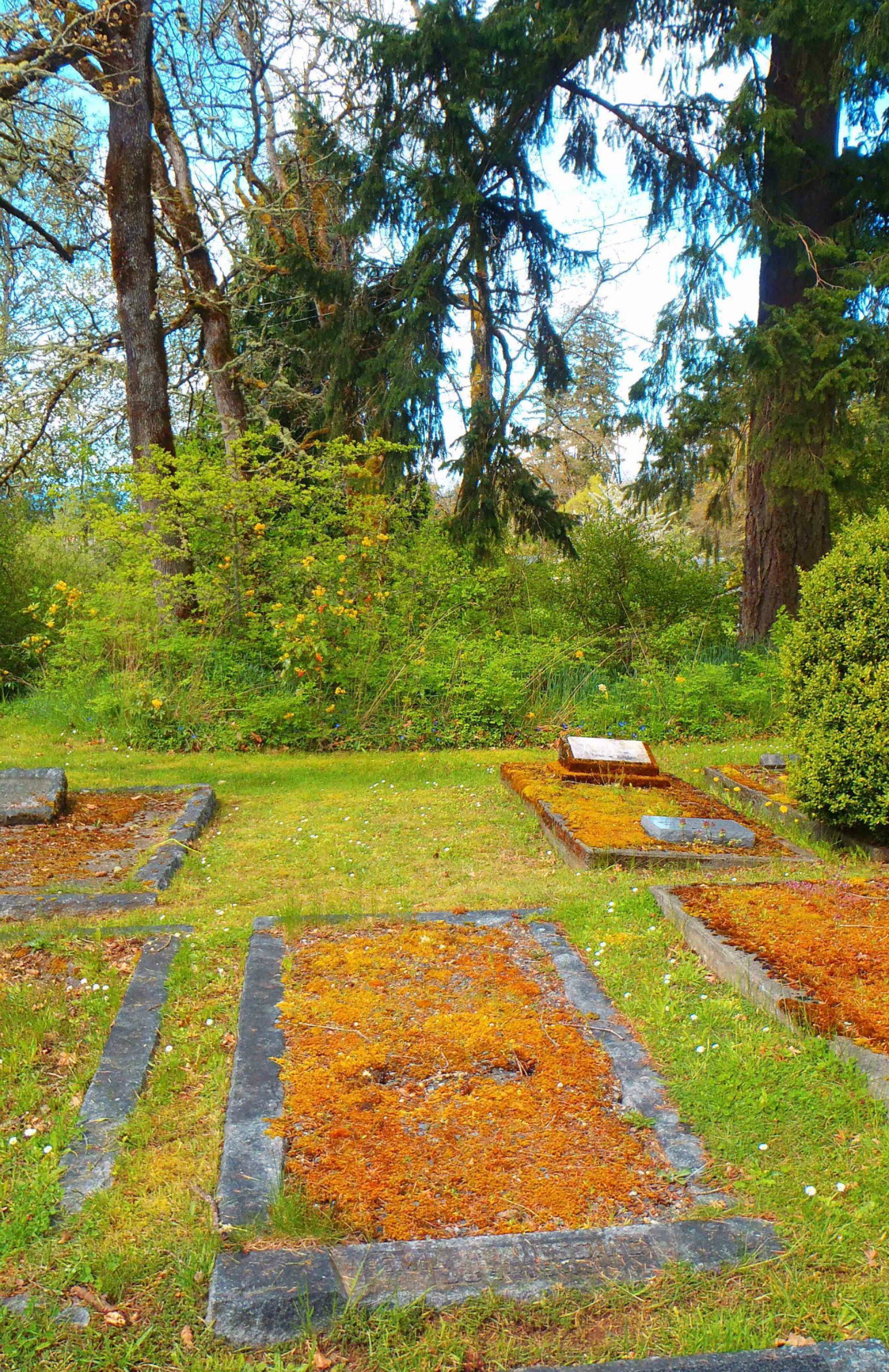 Would you like to leave a comment or question about anything on this page?