Charles Sidney Powell (died 1895, aged 65) was born in North Hatley, Stanstead County, Quebec. At this point, we are not sure which Lodge he was a member of.
We will add more biographical information about Charles Sidney Powell as we uncover it.
Charles Sidney Powell is buried in Ross Bay Cemetery, Victoria, B.C. His grave marker is an excellent example of late 19th century Masonic monuments.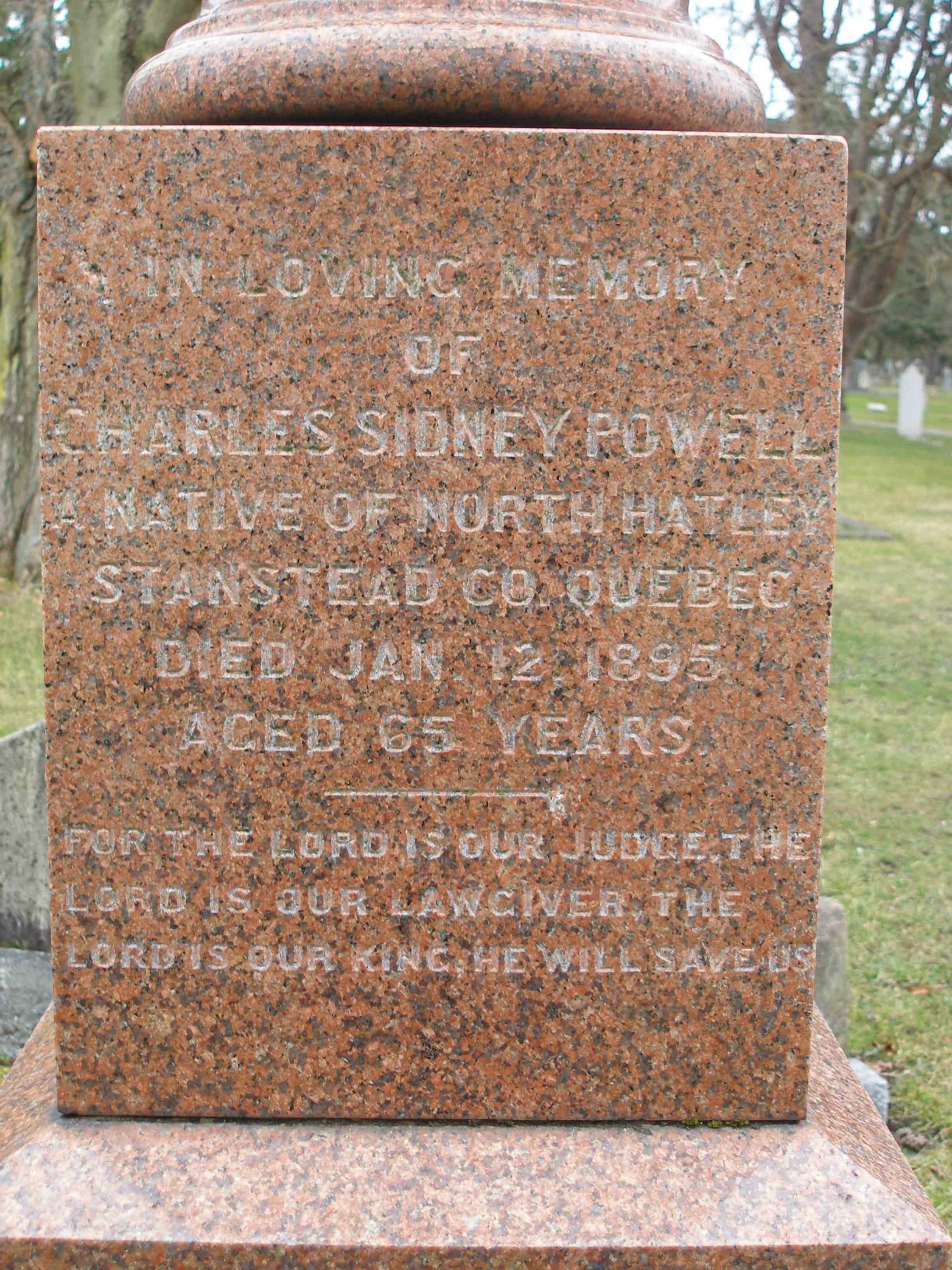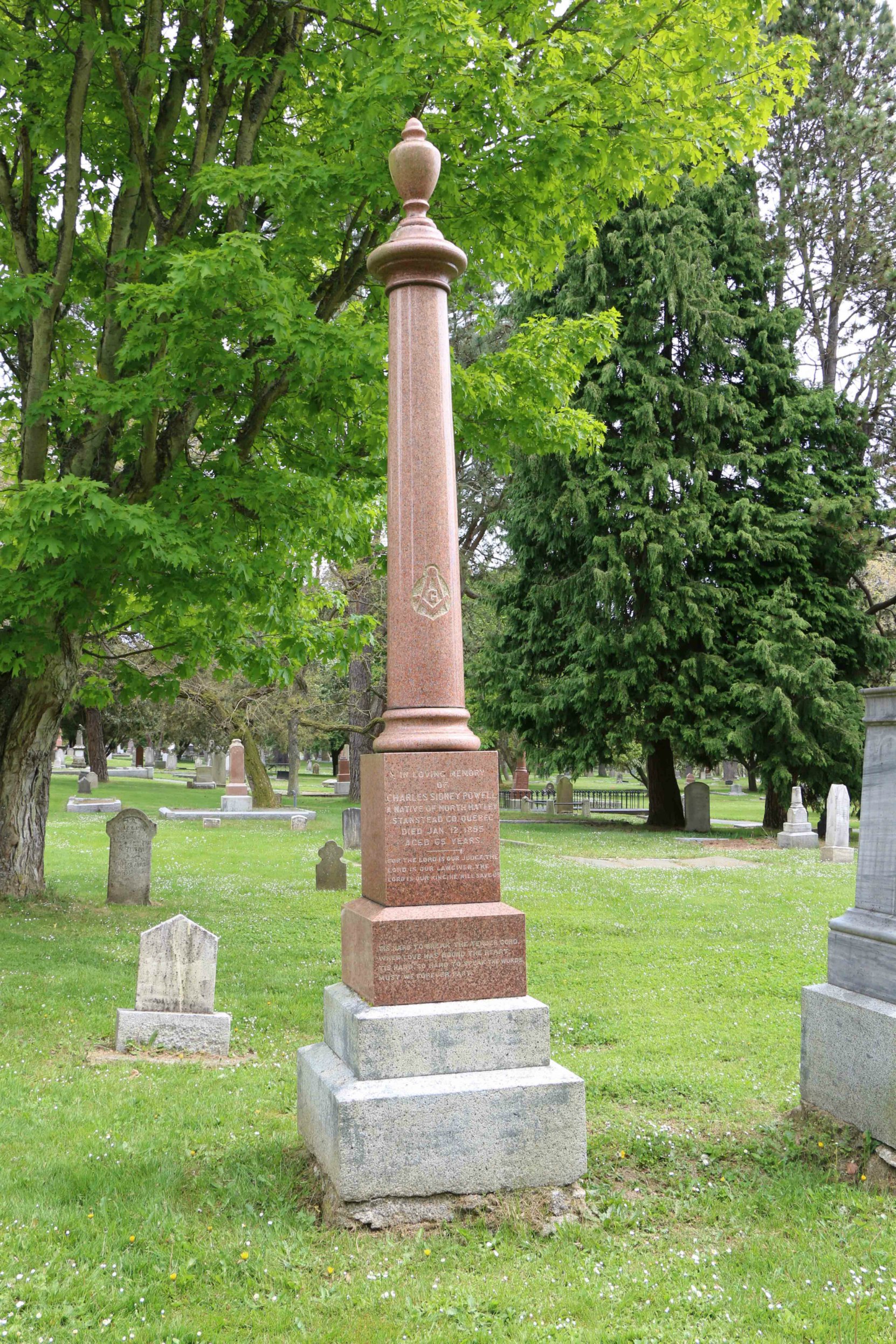 Would you like to leave a comment or question about anything on this page?