Here is a brief biography of Brother Arthur Edward Cecil Lane taken from local newspaper reports of his death and funeral:
"Lane – A veteran of World War 1 and a highly respected and well-liked resident of the district for the last 43 years passed away suddenly in Duncan Hospital on Sunday in the person of Capt. Arthur Edward Cecil Lane, aged 76, of Cowichan Bay.
The son of the late Col. J.H. B. Lane and the late Mrs. Lane, Capt. Lane was born at the family home, King's Bromley Manor, Litchfield, Staffordshire.
He attended Charterhouse School, Godalming, and obtained his M.A. at Christ's Church College, Oxford.
In 1900 he served with the Royal Cinque Ports Artillery, Dover, and later migrated to Canada, coming to this district in 1904.
When World War 1 broke out in 1914 he was commissioned in the 50th Gordon Highlanders, Victoria. The following year he was transferred to the 62nd Bn., C.E.F. Later he served overseas with the Canadian Pioneers in France and Belgium and still later in the same war theatres with the 52nd Canadian Infantry, C.E.F.
[note: Arthur Lane's headstone in St. Peter's Quamichan Anglican cemetery – see below – says he served with the 48th Battalion, C.E.F.]
"For most gallant services," he was mentioned in dispatches by Sir Douglas Haig.
Capt. Lane had a personality which made him a likeable and unforgettable character. In a chapter of Bruce Hutchinson's book "The Unknown Country," he is clearly depicted.
A collector of ceramics, his collection of Toby Jugs was considered to be the largest and most valuable in Canada.
Capt. Lane was an ardent yachtsman. He supported Island yacht clubs, and his pleasure boat, Sokum, had been well known in local waters and at various regattas for many years.
Besides his widow at Cowichan Bay he is survived by a sister in England.
The funeral services, held at St. Peter's Quamichan, on Tuesday at 3 p.m., with the Rev. Canon T.M. Hughes presiding, were private."
(Source: Cowichan Leader, 6 March 1947 – from Cowichan Valley Museum & Archives collections)
The following description of Arthur Lane is taken from Small City In A Big Valley: The Story of Duncan, by Tom Henry:
"…..A Victoria journalist [note: the Victoria journalist was Bruce Hutchinson] once bet a visiting Winnipeg colleague a bottle of Scotch that within moments of arriving in Duncan they could identify a true Longstocking [note: an early 20th century local slang term for British expatriates] by dress alone. At that time it was said you could greet any shabby grey-hair on a Duncan street with "Hello, Colonel" and be right 99% of the time.
"On the first street we found a man in khaki shorts and the invariable tweed coat. My friend from Winnipeg began to look interested. Down the next street strode a lovely Colonel Blimp with fly hooks all over his tweed hat. My friend gazed at him with innocent prairie admiration. And on my honour, with sworn evidence to support it, we found in the liquor store an old gentleman in shorts, six inches of cotton drawers, and those long shiny boots that the Life Guards wear on sentry duty at Whitehall. My Winnipeg friend capitulated and bought the whiskey…"
The old English gentleman is question was Captain Arthur Lane, a gap toothed, slope sholdered flagbearer for all that was fripperous about the town's immigrant upper crust. Except for a brief stint overseas in the First World War and an on-going sub career as an anti-Prohibitionist, Lane devoted his life to recreation: duck hunting, polo, cricket, or tooling around local waterways in his various yachts. He was the sort of fellow about whom others say "great fun," or "good sport." Lane was always up to an adventure, whether it was grubbing a boulder from his estate, Stoney Patch, on Quamichan Lake, or journeying to Calgary for a polo tournament. He loved gadgetry and was one of the first valley residents to get a telephone. His tattery clothes were Savile Row quality; his flamboyance was tempered by boys' school manners, such as sipping soup from the side of the spoon….
Lane's foremost passion was for dress-up parties which in some loose way may have been linked to a celebrated event in the annals of the Lane family. In 1651, Mistress Lady Jane Lane single-handedly preserved the British monarchy by persuading the besieged King Charles II to dress as a manservant and accompany her past the army of the execution-minded Oliver Cromwell. The Royal forces eventually triumphed, of course, and the Lane family was thereafter granted a hefty annual stipend. In Duncan's, Arthur Lane honoured the legacy of his illustrious ancestor with legendary all-night bashes based on themes of the Old West, Mississippi riverboats, pirates and Indian mystics…."
(Source: Small City In A Big Valley: The Story of Duncan, by Tom Henry, Harbour Publishing, Madiera Park, B.C., 1999, pages 51-5)
Arthur Lane is buried in St. Peter's Quamichan Anglican cemetery, North Cowichan.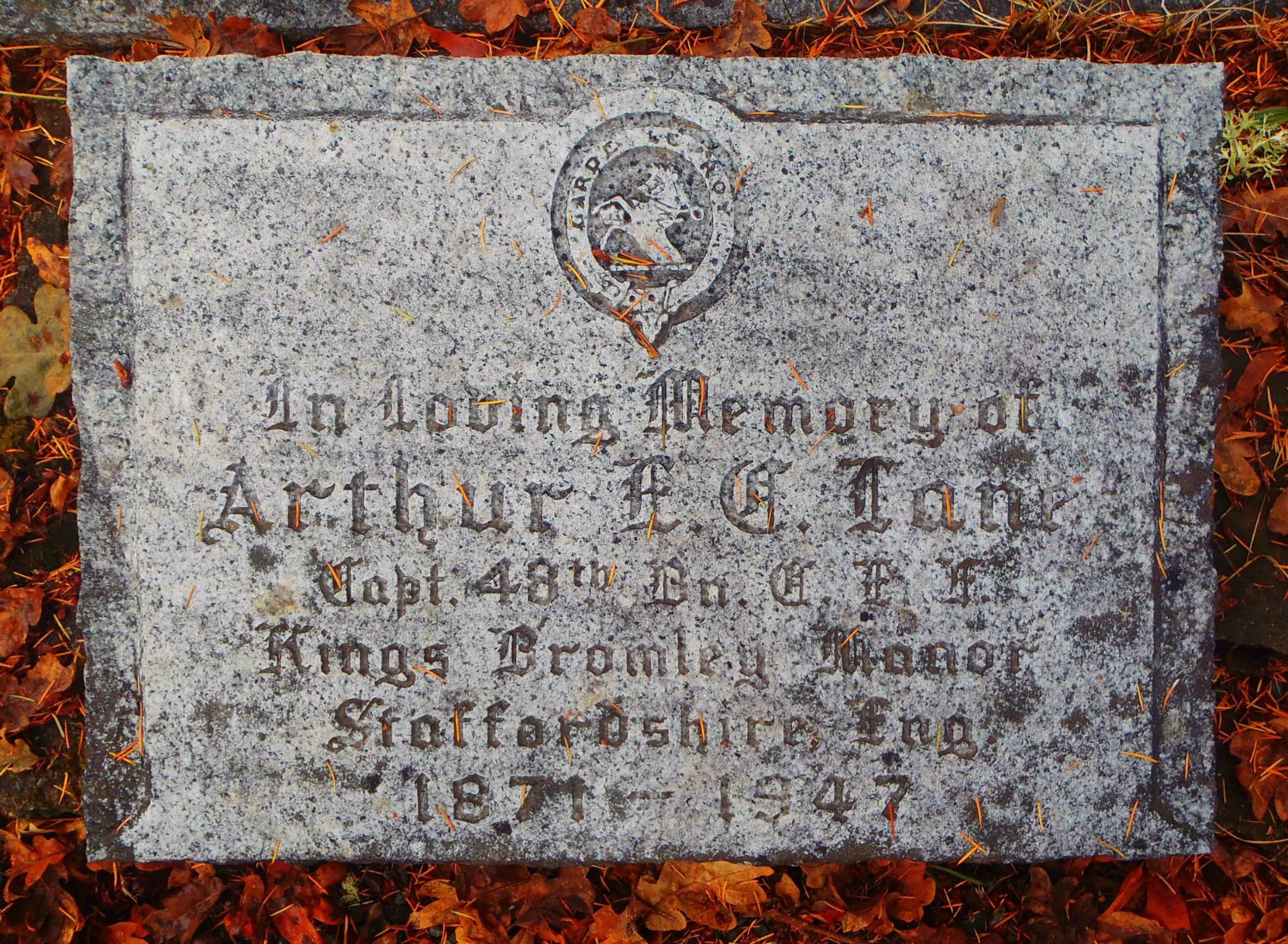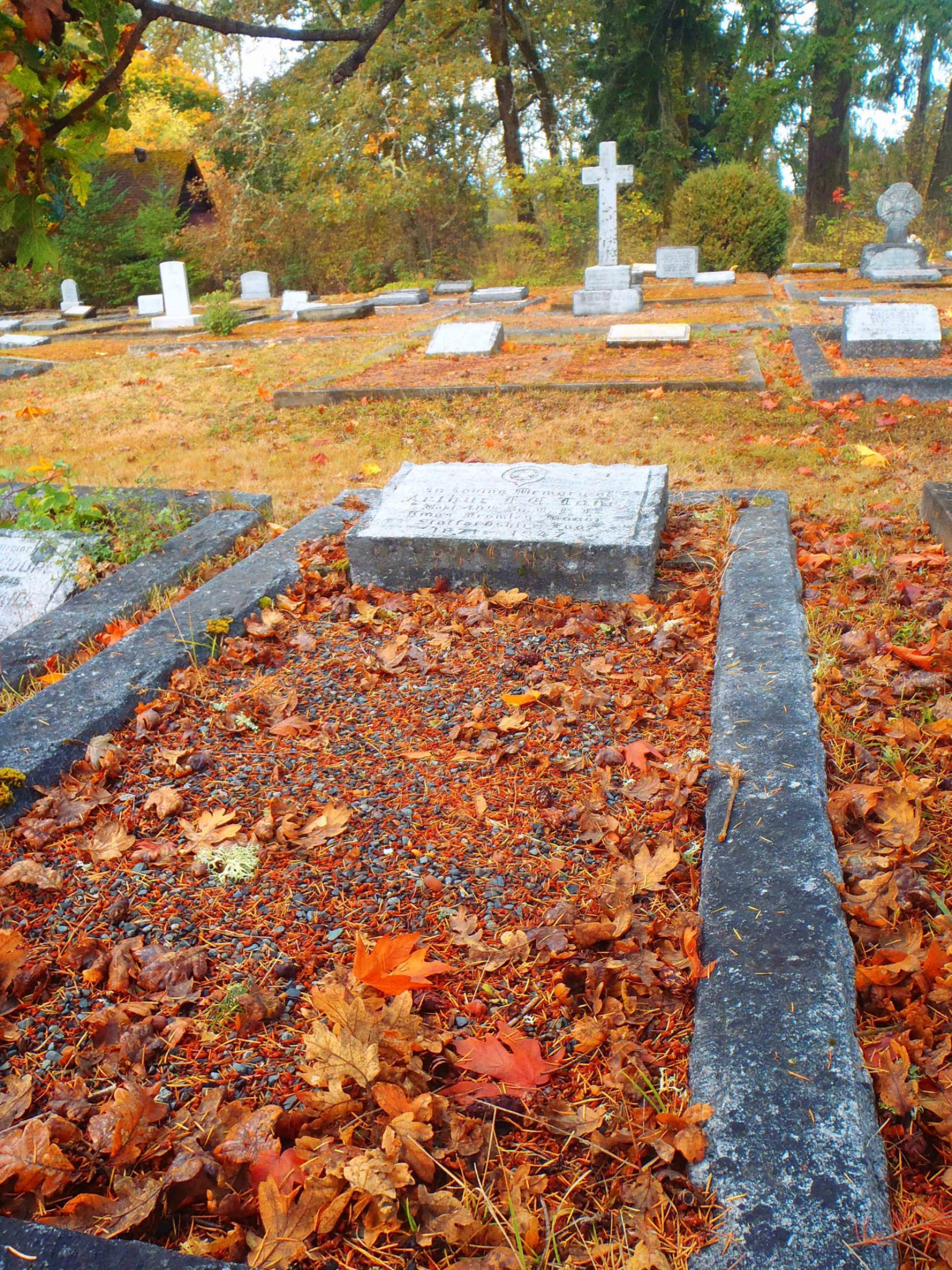 Would you like to leave a comment or question about anything on this page?