This structure at 585-587 Johnson Street in downtown Victoria was designed and built by architect John Teague for Thomas Shotbolt, who used it for his drug store. John Teague and Thomas Shotbolt were both members of Victoria-Columbia Lodge No. 1 in Victoria.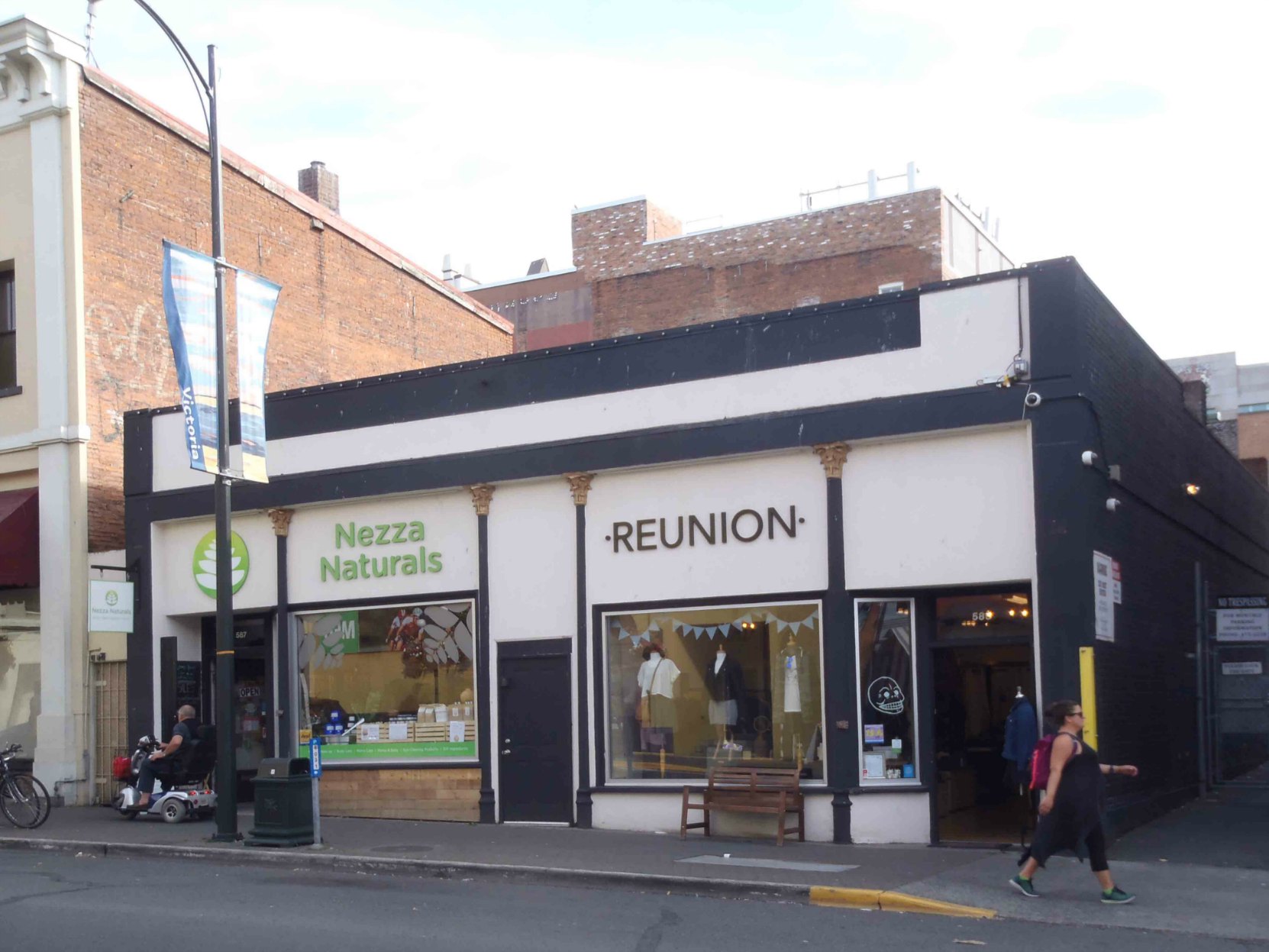 John Teague designed this building as a two storey structure, with an apartment on the second floor for Thomas Shotbolt and his family and commercial space for Thomas Shotbolt's drug store on the main floor.
The second floor was removed in the 1950's but the original stairway to the second floor is still evident between the two retail stores which currently occupy the building.
Here is a map showing the location of 585-587 Johnson Street:

Would you like to leave a comment or question about anything on this page?