This commercial building at 101 Craig Street, on the corner of Craig Street and Station Street, is one of the oldest surviving buildings in downtown Duncan. The current business on the street level is Leaf and Petal florists.
It was originally built circa 1893 by Christopher Dobson for his wheelwright and carriage making business.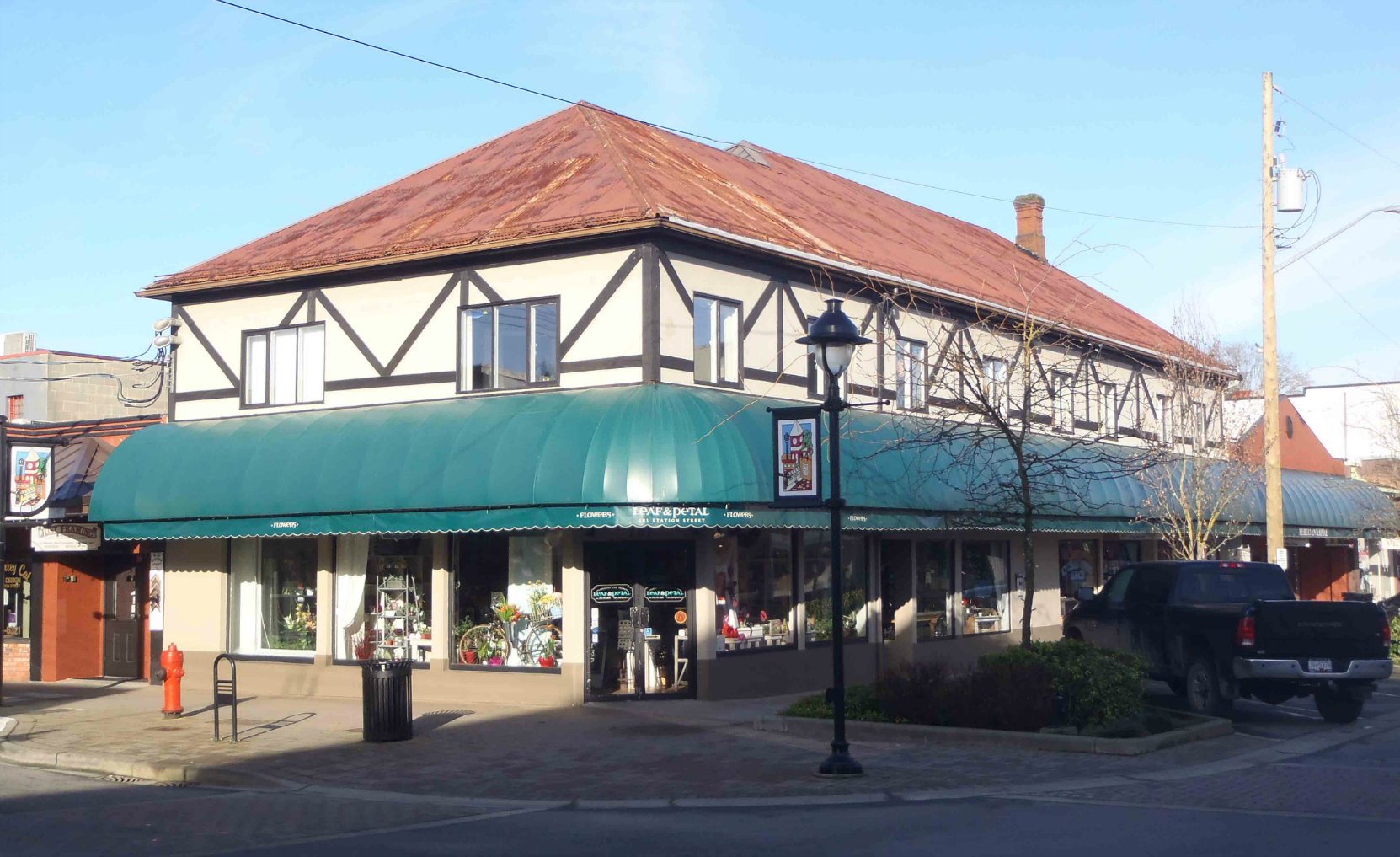 Christopher Dobson sold the building circa 1907 to Daniel Robertson Hattie, who used it for his hardware business, D.R. Hattie & Sons, until the 1940s.
In the 1940s, this building was purchased by Temple Lodge, No.33 member Walter Maxwell Hudson, who used it for his hardware store, Hudson's Hardware. Walter Maxwell Hudson also owned the Hudson Block on Station Street and 187 Kenneth Street.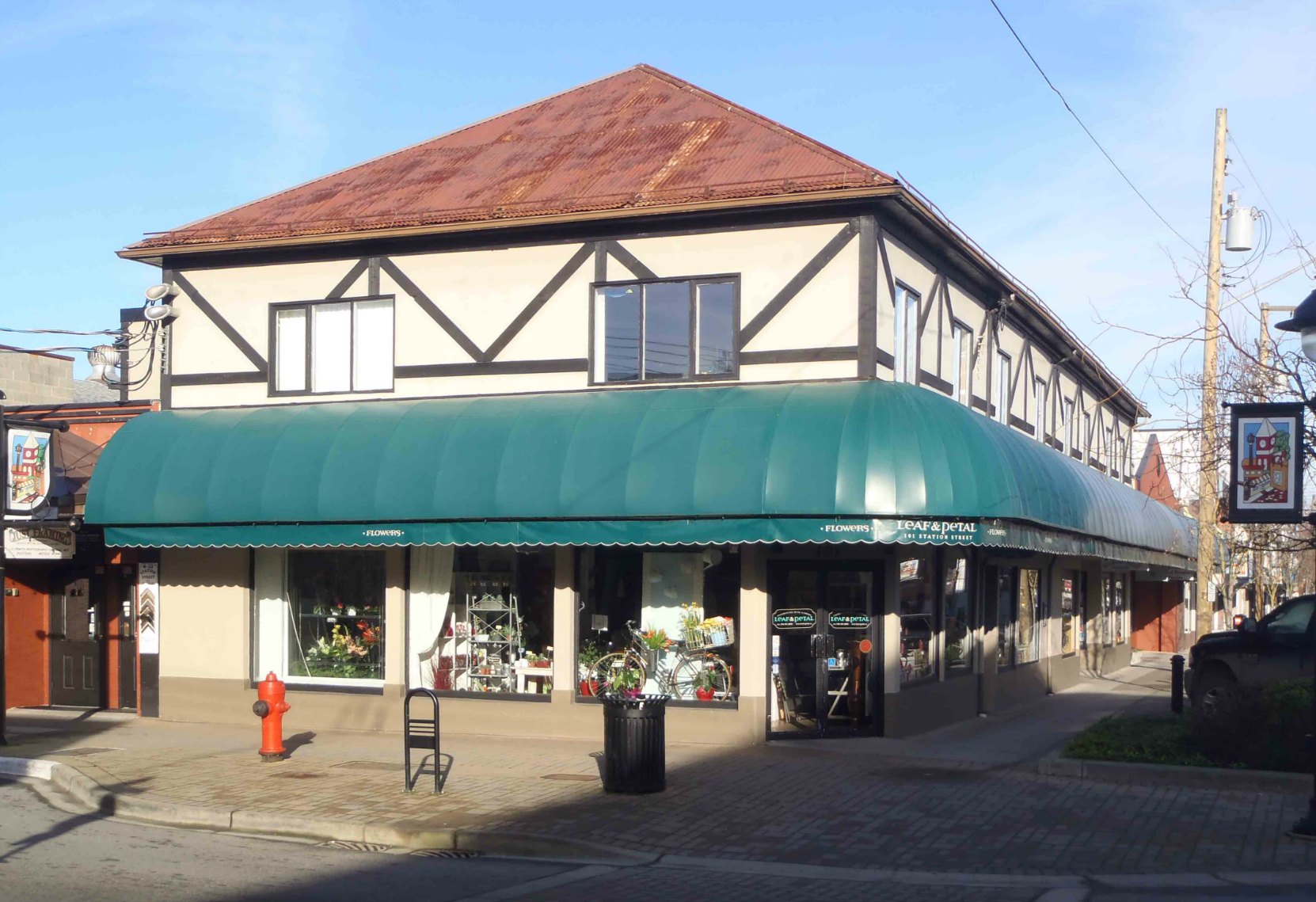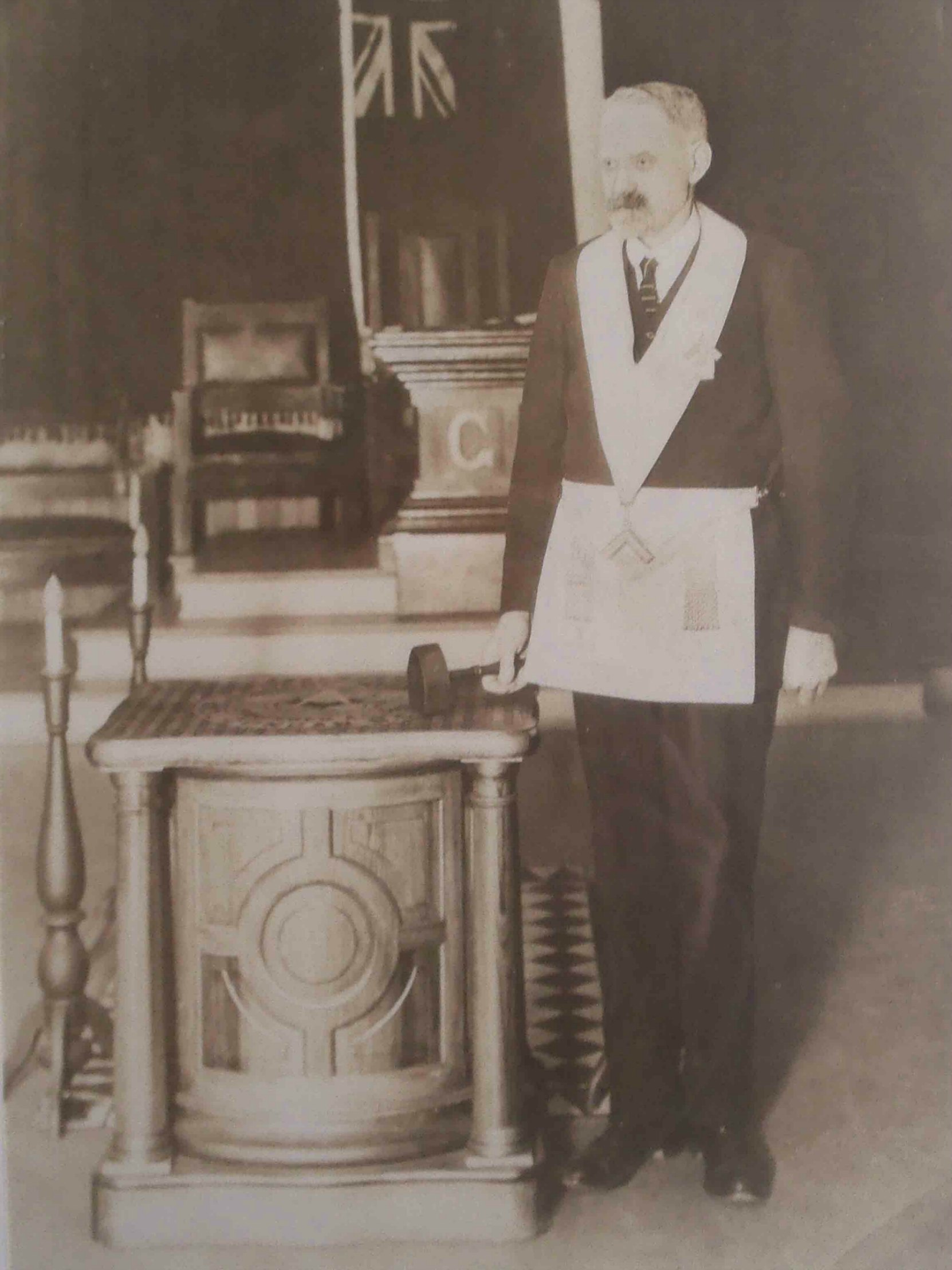 Would you like to leave a comment or question about anything on this page?