Robert Keddie Cairns (died 1973, aged 83) was originally a member of Nanaimo Lodge, No.110. He moved to Duncan in 1930 and affiliated with Temple Lodge, No.33.
He served Temple Lodge as Junior Deacon (1931), Senior Deacon (1932), Junior Warden (1933), Senior Warden (1934) and Worshipful Master in 1935. He was also a member of Tzouhalem Chapter, No.26, Royal Arch Masons.
He was also active in other local community organizations, including the Royal Canadian Legion and St. John's Ambulance.
He also served on Duncan City Council in 1942-43, 1947 to 1956 and 1959 to 1962.
Here is some biographical information about Robert Keddie Cairns taken from Temple Lodge, No.33 records and from other sources:
"….The Secretary reported to the Lodge that since out last Regular Meeting held in April [1973] one of our oldest and most revered Brothers has passed to the Grand Lodge Above. Wor. Bro. R.K. Cairns who had been a member of Nanaimo Lodge #110 before moving to Duncan affiliated with Temple Lodge #33 in 1930. Became Worshipful Master in 1935 and made a Life Member of the Lodge in 1957.
In his younger days Wor. Bro. Cairns was a regular attender and diligent worker of the Lodge and in later years will long be remembered for his precision and fine military bearing when taking the role of Captain of the Guard.
Wor. Bro. MacDonald order that the Charter be draped for one month in honour to our deceased Brother. May his soul rest in peace…"
(Source: Temple Lodge No.33 Minute Book, Regular Meeting of 8 May 1973)
"CAIRNS – On May 6, In Cowichan District Hospital, Robert Keddie Cairns of 1051 Holmes Street, Duncan aged 83 years. He was a member of Temple Lodge #33 A .F. & A .M., the Royal Arch Masons and the Royal Canadian Legion for 45 years, also a serving brother of St. John's Ambulance Society.
Mr. Cairns is survived by his loving wife Hilda; a son James of Duncan; a daughter, Mrs. L.T. (Ruth) Archer in Burnaby; also four grandchildren.
Services for Mr. Cairns were held on Wednesday, May 9 at 1 p.m. from Hirst Sands Chapel, Duncan, B.C., with Rev. Allan Kerr officiating. Cremation followed."
(Source: Obituaries file-1973, Cowichan Valley Museum and Archives)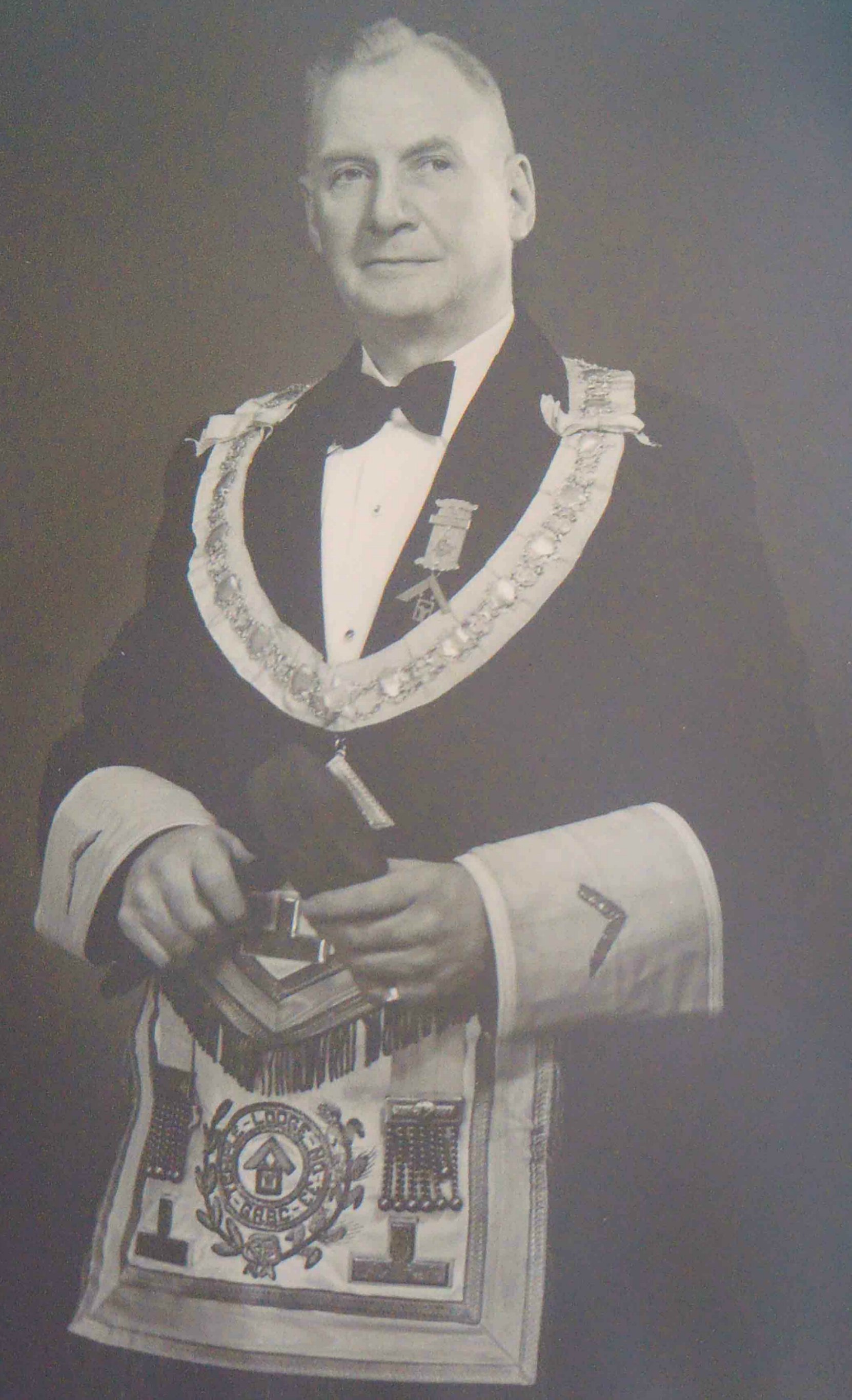 Would you like to leave a comment or question about anything on this page?