As part of our Vancouver Island Masonic History Project, here is a page on Moses Hamburger (1870-1905) who is buried in the Victoria Jewish Cemetery.
Moses Hamburger (died 1905) was a member of St. John's Lodge, No.21 in Ladysmith. St. John's Lodge, No.21 had originally been formed in 1894 in the Dunsmuir coal mining town of Wellington (now part of Nanaimo) but moved to Ladysmith when the Dunsmuirs moved their coal mining operations from Wellington to Ladysmith.
Moses Hamburger was the son in law of Simon Leiser and had been sent to Wellington and Ladysmith to manage Simon Leiser's business operations in Wellington, and later in Ladysmith.
Unfortunately, we do not know a lot more about Moses Hamburger. St. John's Lodge, No.21 lost virtually all of its early records in a fire in 1910 so it has no original records of Moses Hamburger for the period Moses Hamburger was a member of the lodge. We have been unable to find an obituary for Moses Hamburger in the April or May 1905 newspapers of Victoria or Ladysmith and there is nothing about him in the municipal archives in either town.
We have located Moses Hamburger's death certificate but it does not contain much information other than that the physician who signed the death certificate was the pioneer Victoria physician Dr. John Sebastian Helmcken and the undertaker who handled Moses Hamburger's remains was "Hanna's", (which was owned by a Freemason).
His grave marker says he was born in Syracuse, New York on 6 March 1870.
We will do more research on Moses Hamburger, but for now all we have are his connections to Simon Leiser and to St. John's Lodge, No.21 in Ladysmith, B.C.
Moses Hamburger is buried in the Victoria Jewish Cemetery. His grave is next to Simon Leiser's grave.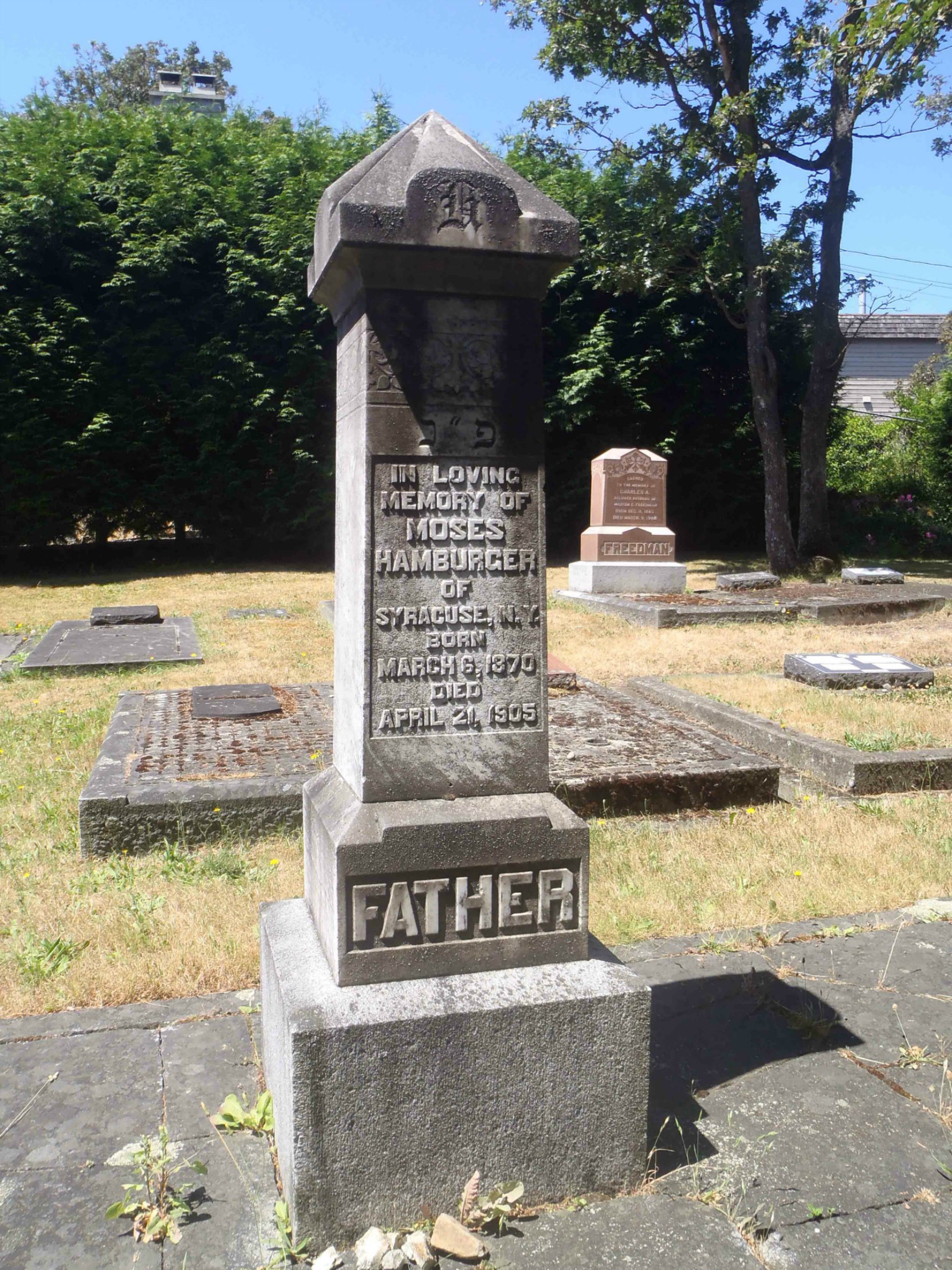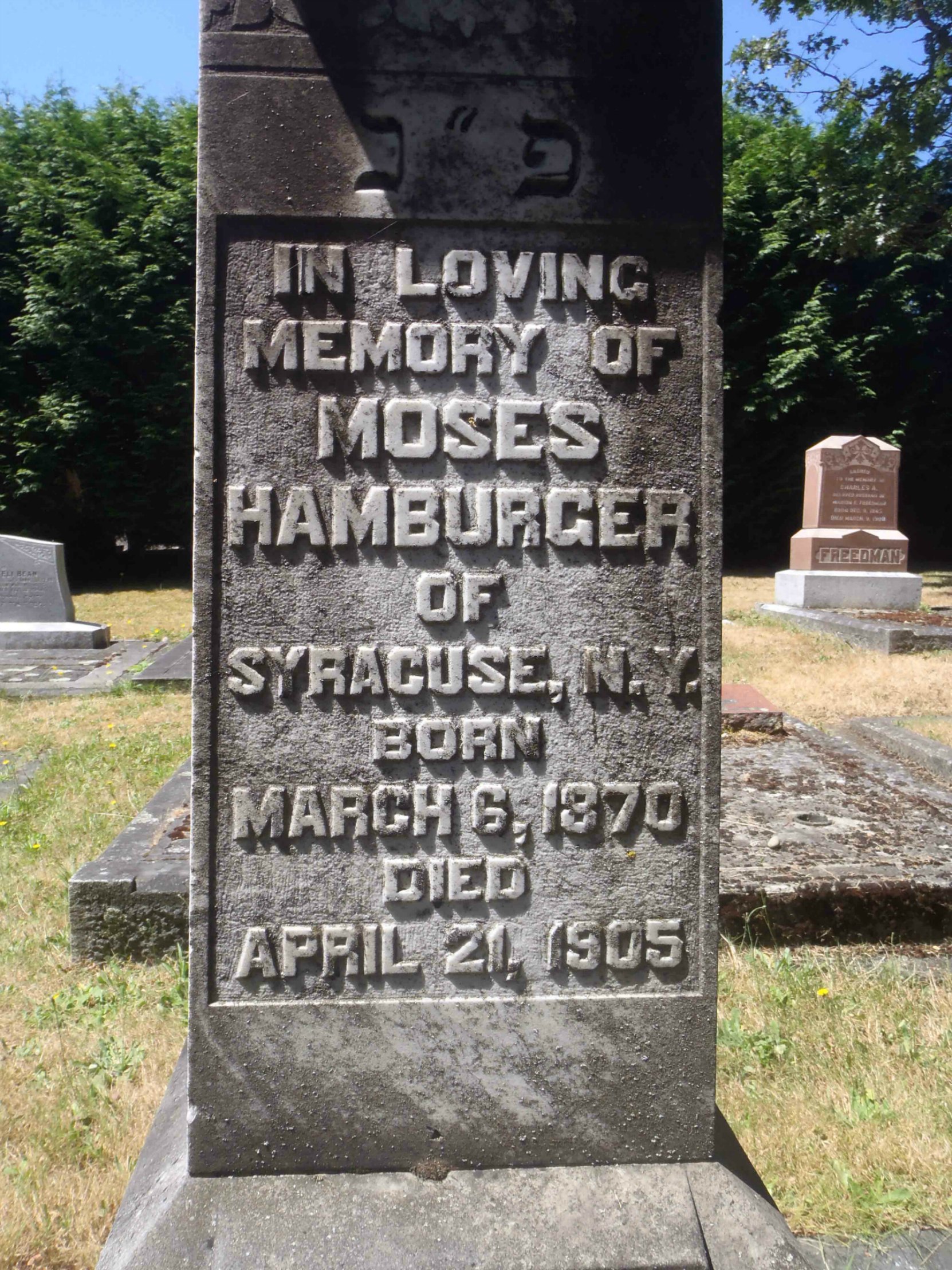 Would you like to leave a comment or question about anything on this page?