Vancouver Island Cemeteries – Masonic Interments
The original Mill Bay Church and cemetery is located at 2851 Church Way, Mill Bay, B.C. This historic church was built in 1898 as a Methodist Church. It functioned as a Methodist Church until 1925 when the Methodist, Presbyterian and Congregational churches amalgamated to create the United Church of Canada. It was used as a United Church until 1994 but was closed when the United Church consolidated its local congregations into one congregation at Sylvan United Church.
The church is a one-story wood framed building supported on original timber foundation posts on grade over a crawlspace in which remedial work has occurred in the past. The church site was donated by the Sylvan United Church to the CVRD in 2007. The CVRD now owns the church building, and cemetery lands, and manages the site as a Community Park. The cemetery is classified as a closed cemetery therefore no new additions to the grave site are allowed unless previously reserved.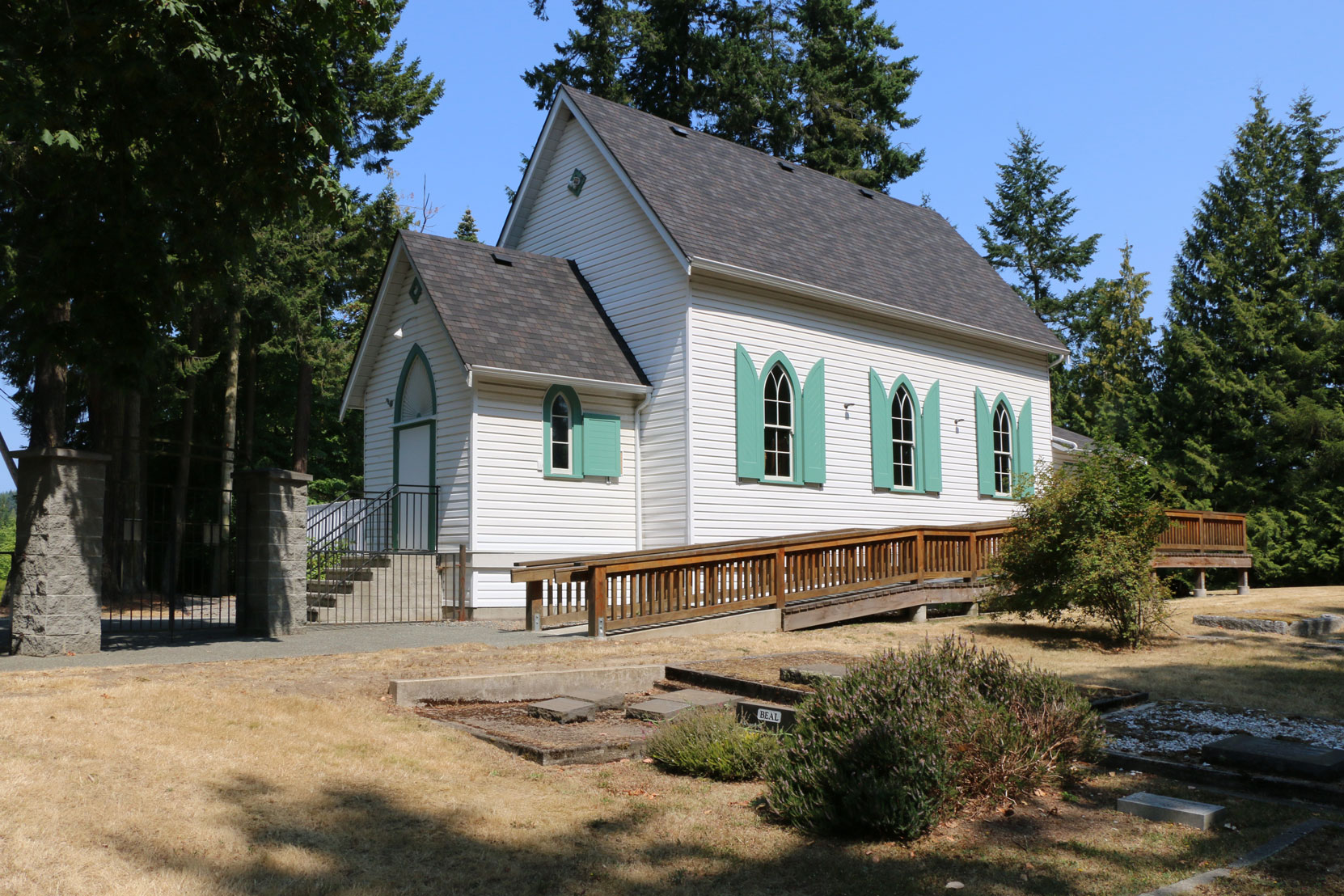 We are currently aware of only one Freemason buried in Mill Bay United Church Cemetery:
George Frayne – note: Frayne Road in Mill Bay is named for the Frayne family. This grave is currently unmarked.
Here is a map showing the location of Mill Bay United Church and Cemetery:

Here is a Google Street View image of Mill Bay United Church as seen from the Trans Canada Highway: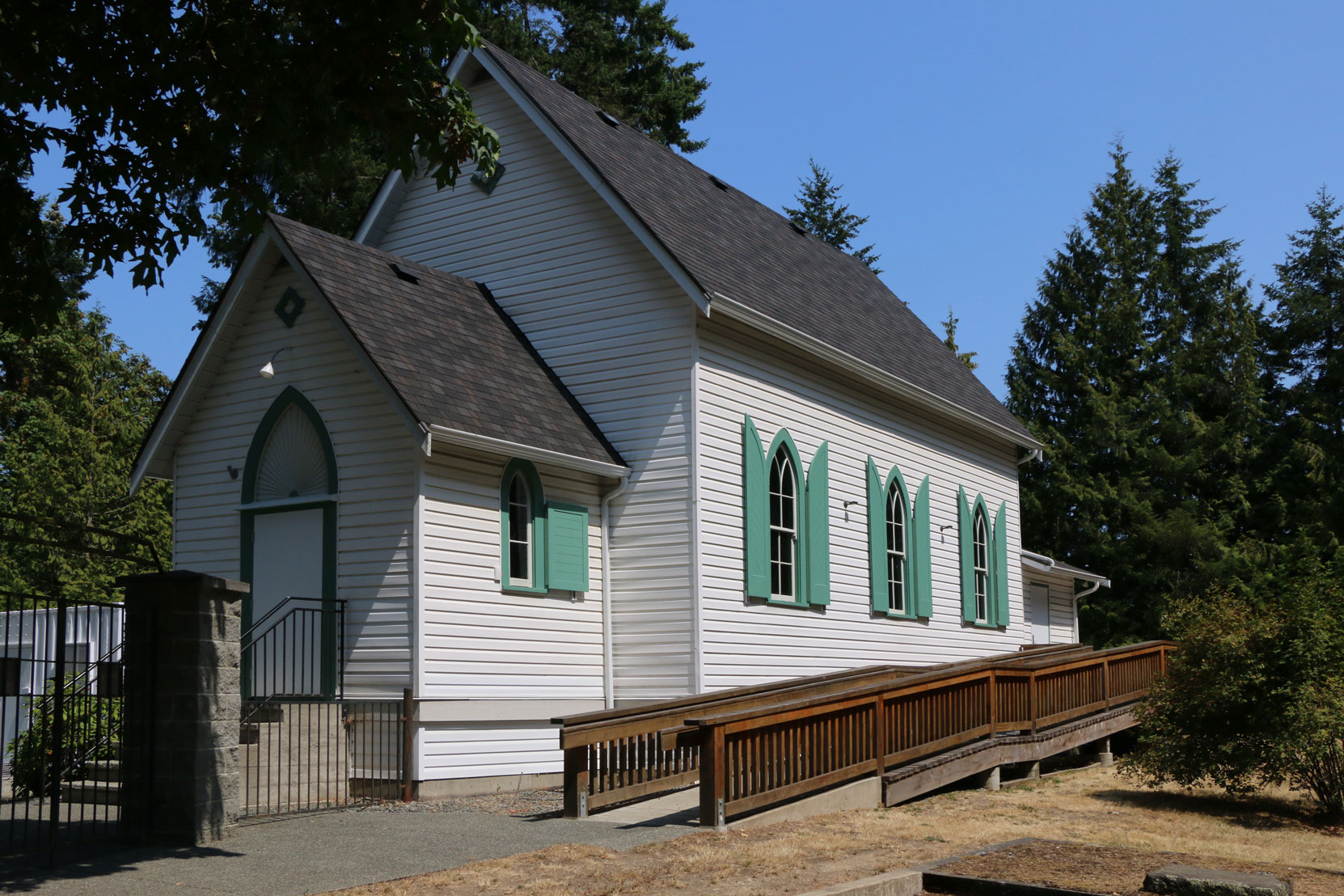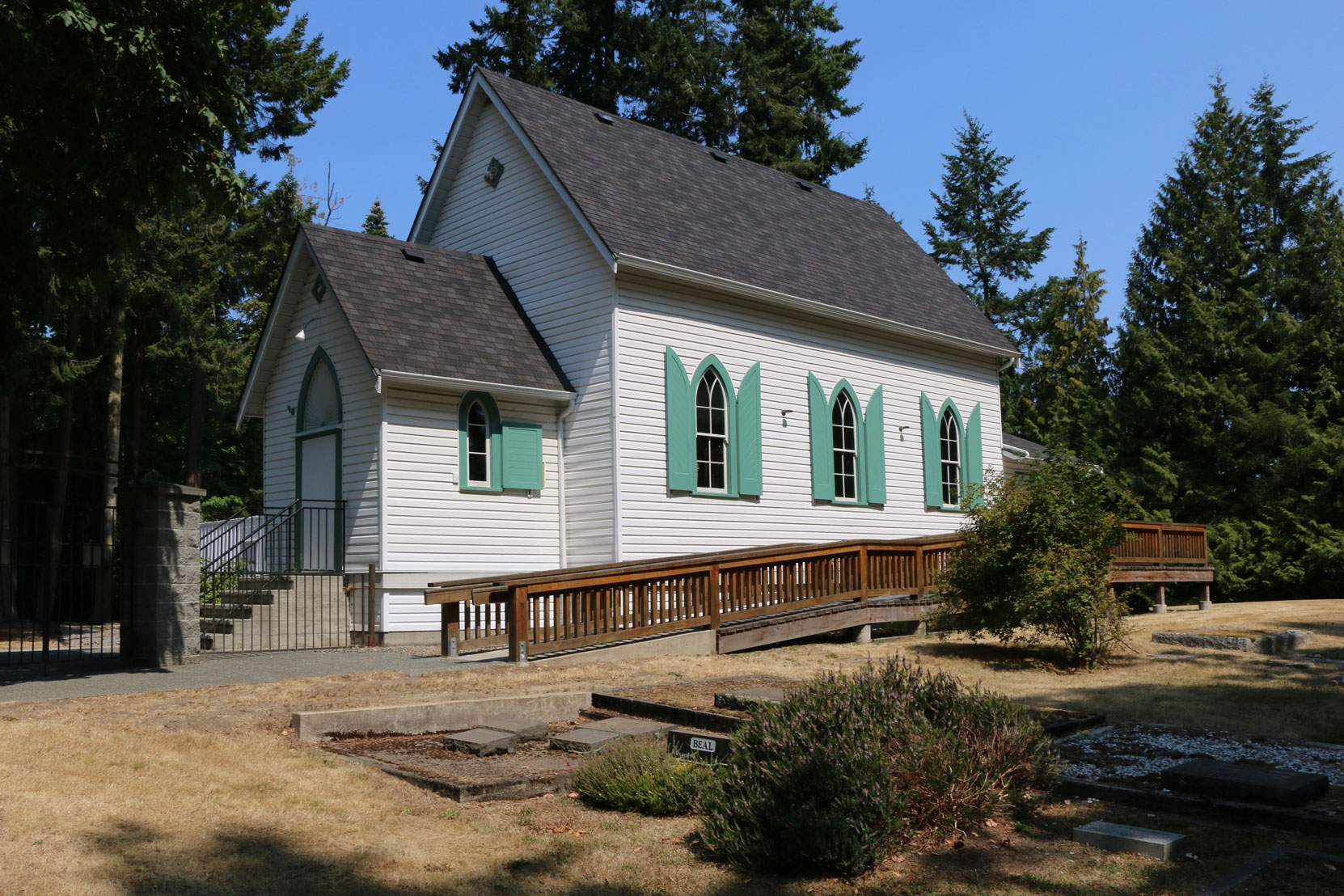 For More information on Mill Bay United Church and cemetery, see:
Would you like to leave a comment or question about anything on this page?