Major Ranald John McDonell died in Victoria on 1 August 1887, aged 75. His grave says he had served in the 78th Regiment. That regiment served in India and Afghanistan so it is possible, although we have not confirmed it, that Major McDonell served in India during the Mutiny of 1857.
At this point we do not know anything more about him. But we will do additional research and post what we find in due time.
Here are some links to more information about the 78 Regiment:
Major Ranald John McDonell is buried in Ross Bay Cemetery, Victoria, B.C.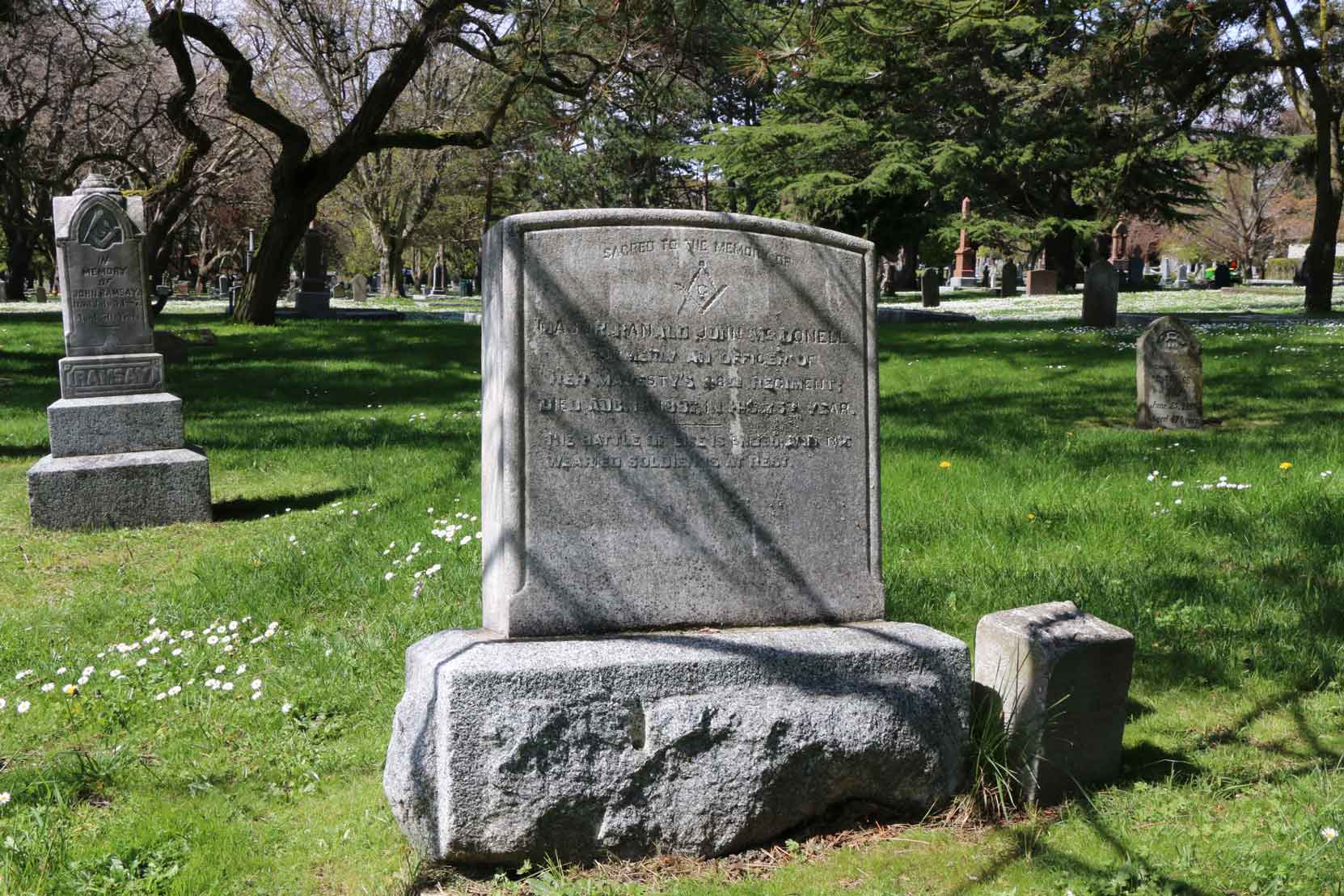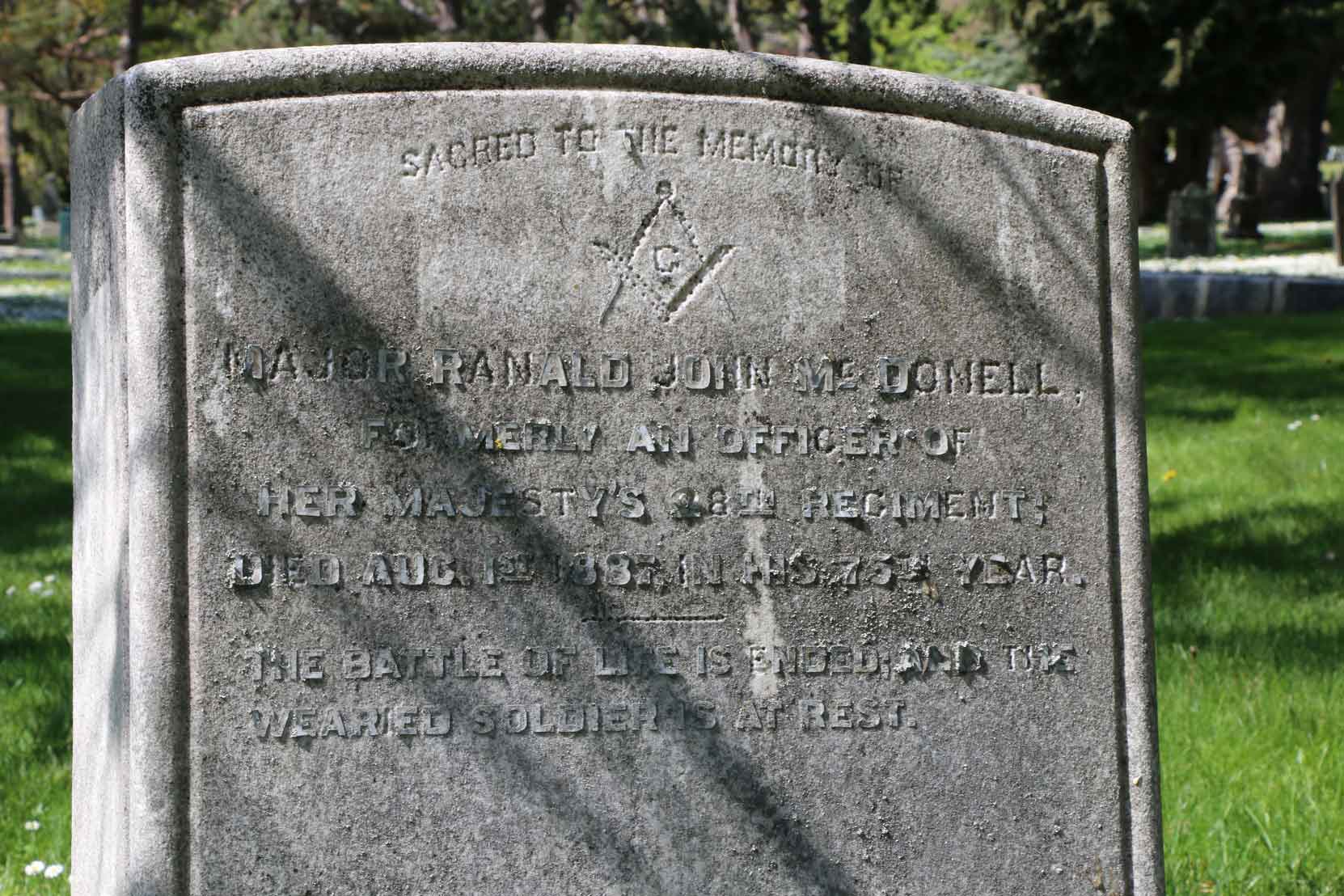 Would you like to leave a comment or question about anything on this page?