As part of our Vancouver Island Masonic History Project, with its sections on Vancouver Island Cemeteries – Masonic Interments and Deceased Brethren, here is a page on Lewis Lewis (died 1904, aged 77), who is buried in the Victoria Jewish Cemetery, Victoria, B.C.
Lewis Lewis was a member of Vancouver & Quadra Lodge, No.2 in Victoria, B.C. He was a leading figure in Victoria's Jewish community. Among other community activities, he served for eight years as President of Congregation Emanu-El, the oldest synagogue in western Canada, which provided us with the photo below.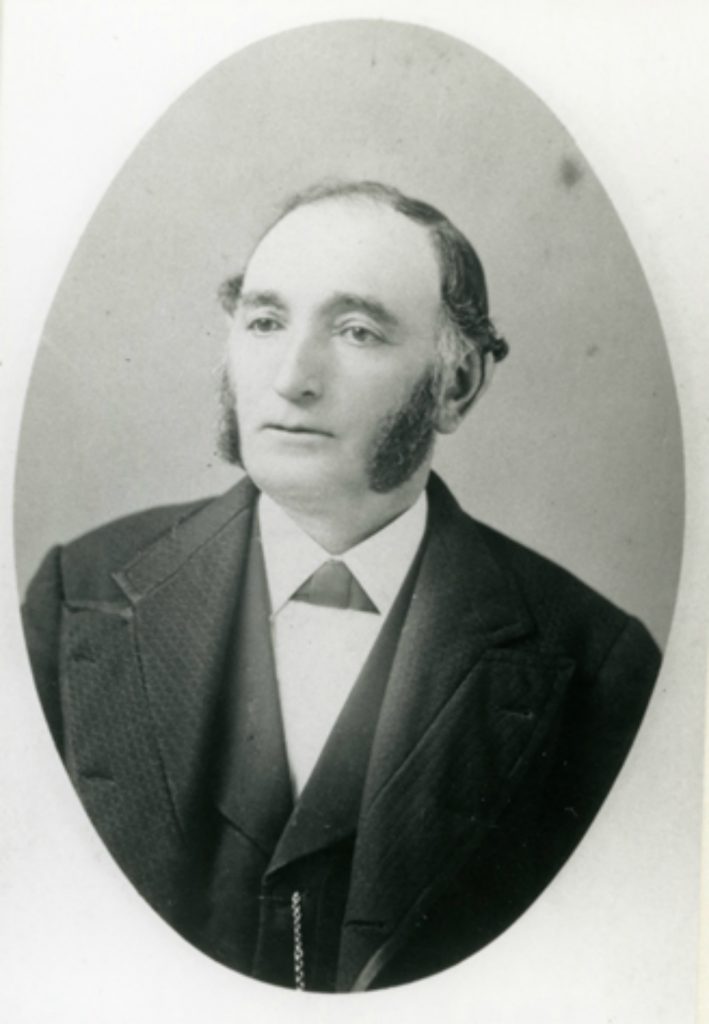 We have had correspondence with the Congregation Emanu-El historian who has told us that:
"ABOUT LEWIS LEWIS:  There are a lot of myths about him.  One is that he got his name because of a mix-up at immigration and his not being able to understand English.  That's wrong, on both accounts.  His name on the immigration papers is listed as Lewis Jeretzky.  I'm not sure when or why he changed his name, but it surely wasn't at immigration.
The other myth is that he donated the land for the Jewish Cemetery.  I've seen copies of the original deed and other papers relating to the early days of the Jewish Cemetery and non of them bear his name.  It is true that he was very involved in the Jewish Community and an active member of the Hebrew Benevolent Society and also was on the board of the [Congregation Emanu-El] synagogue. …..
Lewis Lewis and his wife, Selina, arrived in Victoria in June 1858. From 1861 until his retirement in 1900, Lewis operated various businesses, including a dry goods store,  a saloon, and a tailor shop. Lewis was a prominent citizen, affiliated with many local organizations, and was a member of the city's first volunteer fire brigade……."
Here is a brief biography of Lewis Lewis taken from various sources:
"Lewis, Lewis (Victoria), was born in Poland, in 1828, and when nine years of age was taken to England by an uncle. He remained in England for over eight years during which time he attend­ed school. He then came to America and obtained a position in a large wholesale jewellery establishment in New York, where he remained for two years. At the end of that time he went to Brazil and from Brazil to Peru. In 1849 he removed to California where he spent the next nine years. For a portion of this time he was interested in mining, then in general business in San Francisco, and towards the latter part of the time he conducted a dry goods store in Sacramento. While in Sacramento he married Miss Rachael Nathan. He came to British Columbia in June, 1858, and first visited Fort Yale. In the following year he opened a grocery business in Victoria. He continued at this for eighteen months and then started the dry goods business he now conducts. Mr, Lewis has been a member of the Masonic fraternity since 1850, and of the Oddfellows' Society for twenty-two years. He is a member of the Hebrew Society and an adherent of that religion."
(Source: Kerr – Biographical Dictionary of B.C.)
"Progress on Yates Street – The plans for Mr. Lewis Lewis' new building on Yates street show that it will be three stories high, in the same style as the Humphrey's building adjoining. It will have a frontage of 30 feet, by a depth of 72 feet. The ground floor will be devoted to two stores; the second will be divided into six large rooms suitable for offices or the display of samples, and the upper flat will make an excellent society lodge room. Tenders, it is expected, will be invited at once and the contract let in about two weeks."
(Source: Daily Colonist, 16 May 1891, page 5)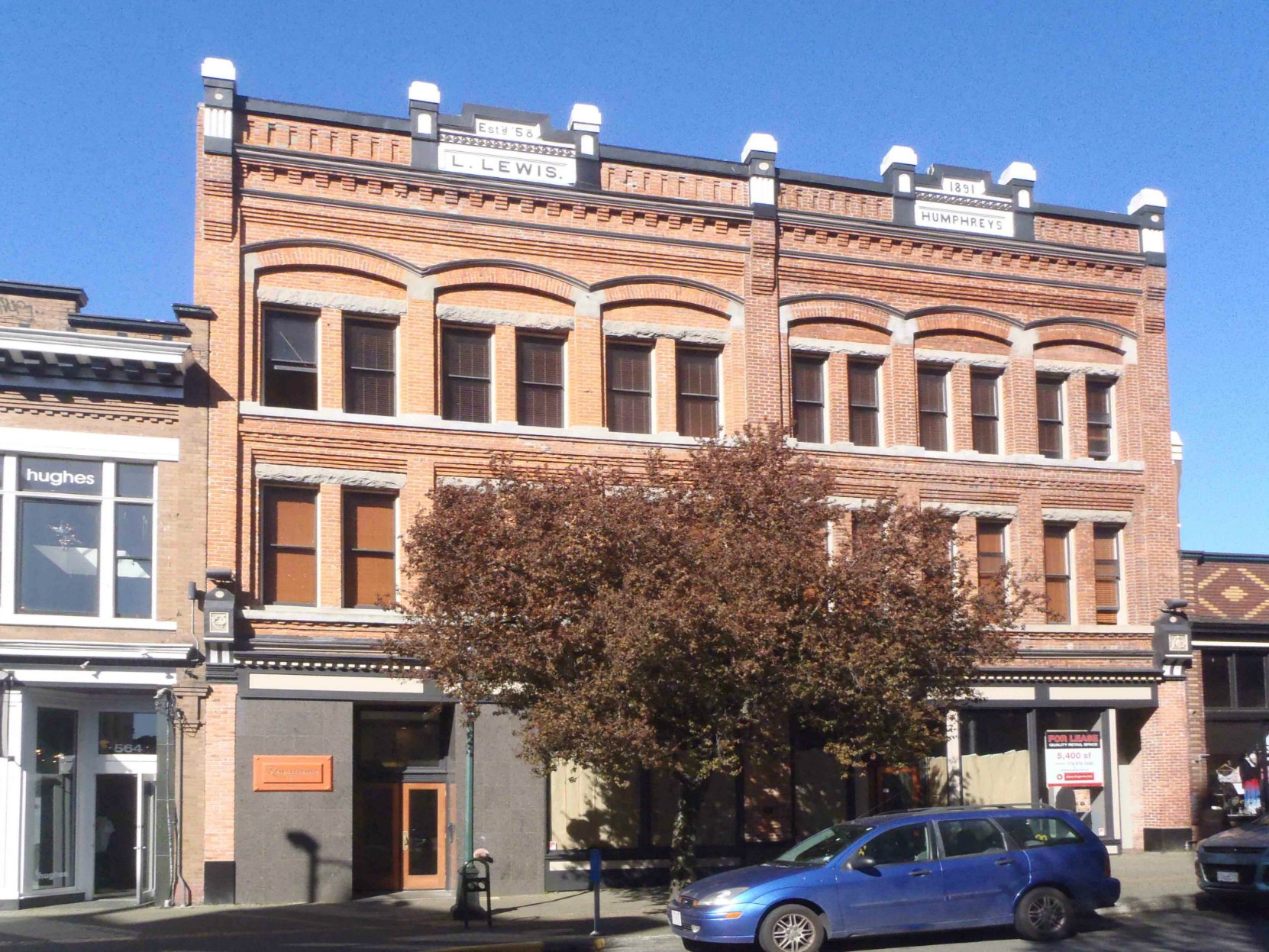 "Another Pioneer Gone – The death occurred last evening at 7:30 of Lewis Lewis of 65 Pandora street, this city. Deceased was born in Kolar, Russian Poland, in 1828. He left home when only nine years of age, and after a few years residence in Germany, emigrated to England, where he remained five years, when he left the latter country and went to New York. Before he had been in that city long news came of the discovery of gold in California, to which place he went by way of Cape Horn in the ship Robert Bone, and arrived at the City of the Golden Gate on August 26, 1849. He came to Victoria with the rush of goldseekers in 1858, and immediately embarked in business, which he successfully carried on until he retired in 1894. Mr. Lewis was a member of the first volunteer fire brigade, was a member of Victoria Lodge, No. 1, I.O.O.F., and a member of the Jewish Congregation Emanu-El, of which he was its president for eight years. He leaves to mourn his loss one son and one daughter (Mrs. E.P. Nathan), besides a large circle of friends. The funeral will take place from his late residence on Wednesday next at 2 p.m."
(Source: Daily Colonist, 5 July 1904, page 5)
"Pioneer's Funeral – There was a large attendance at the funeral of the late Lewis Lewis, which took place yesterday afternoon from the Odd Fellows' hall, Douglas street, at 2 o'clock. The services of the order were solemnized by the several officers, and the Jewish services were conducted by Mr. Salmon. Beautiful flowers were presented and the following acted as pallbearers: Messrs. F. Landsberg, J. Carey, J. Mathews, I. Podeck, W. Whittaker and H.E. Levy."
(Source: Daily Colonist, 7 July 1904, page 5)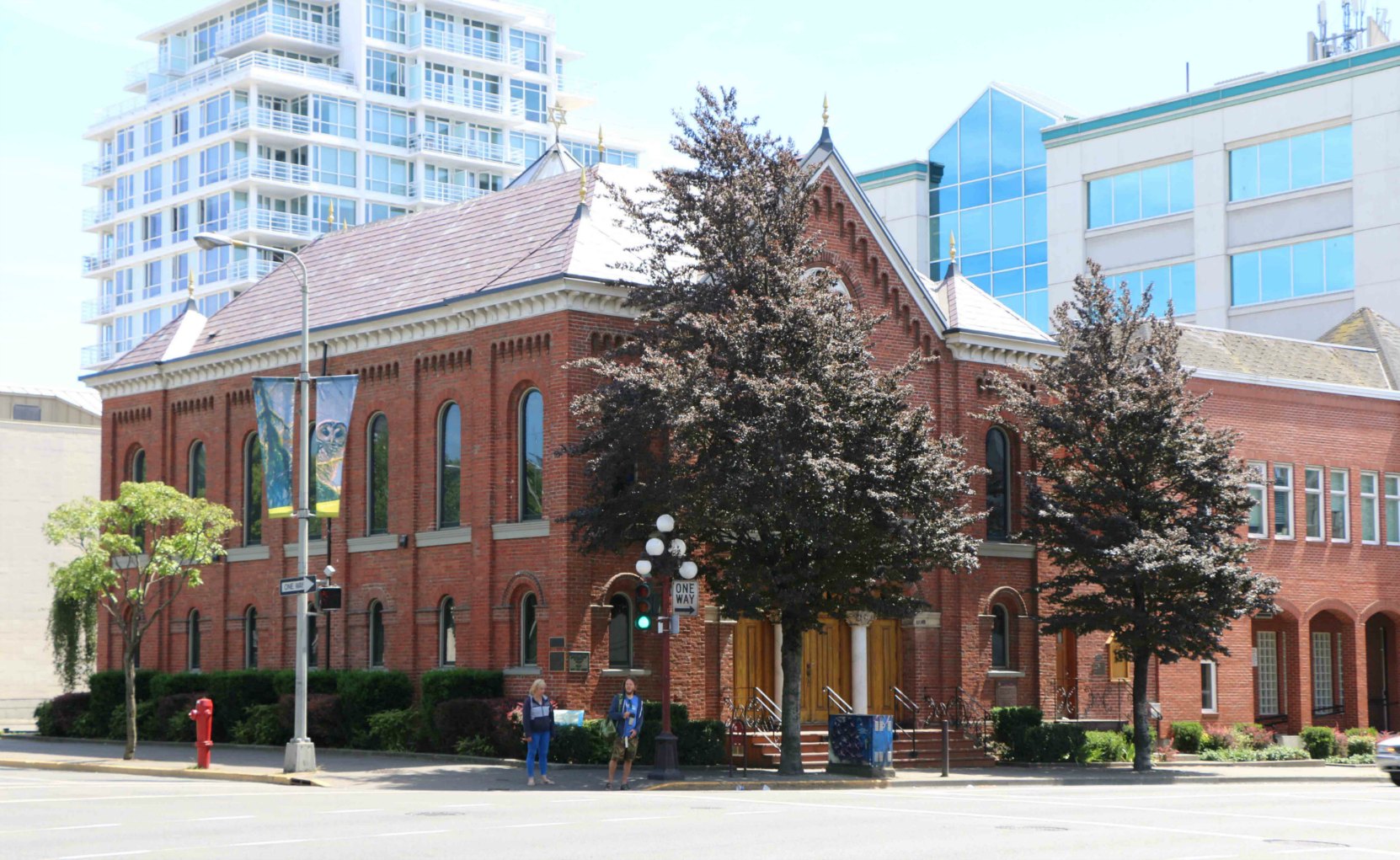 Lewis Lewis is buried in Victoria Jewish Cemetery.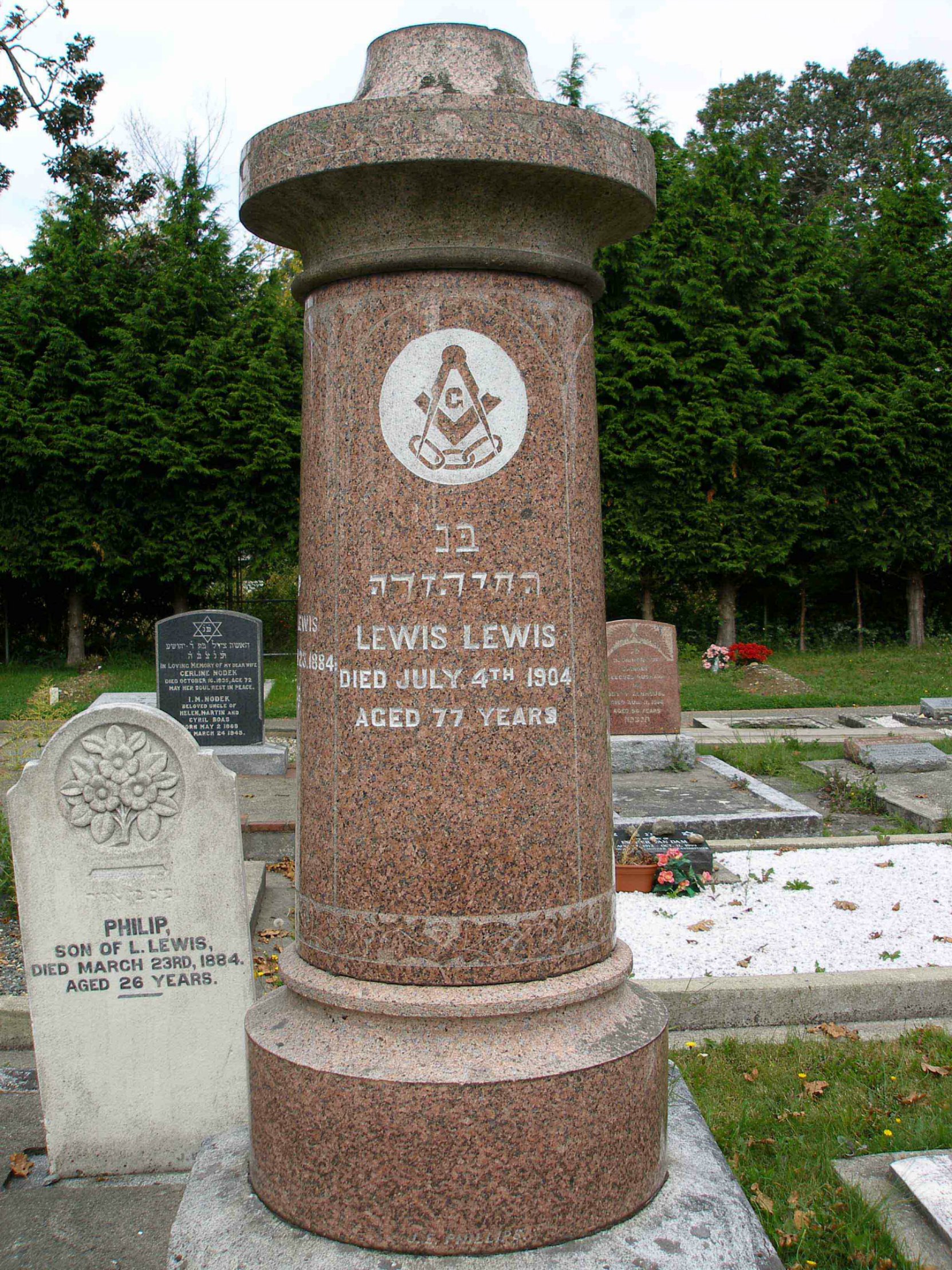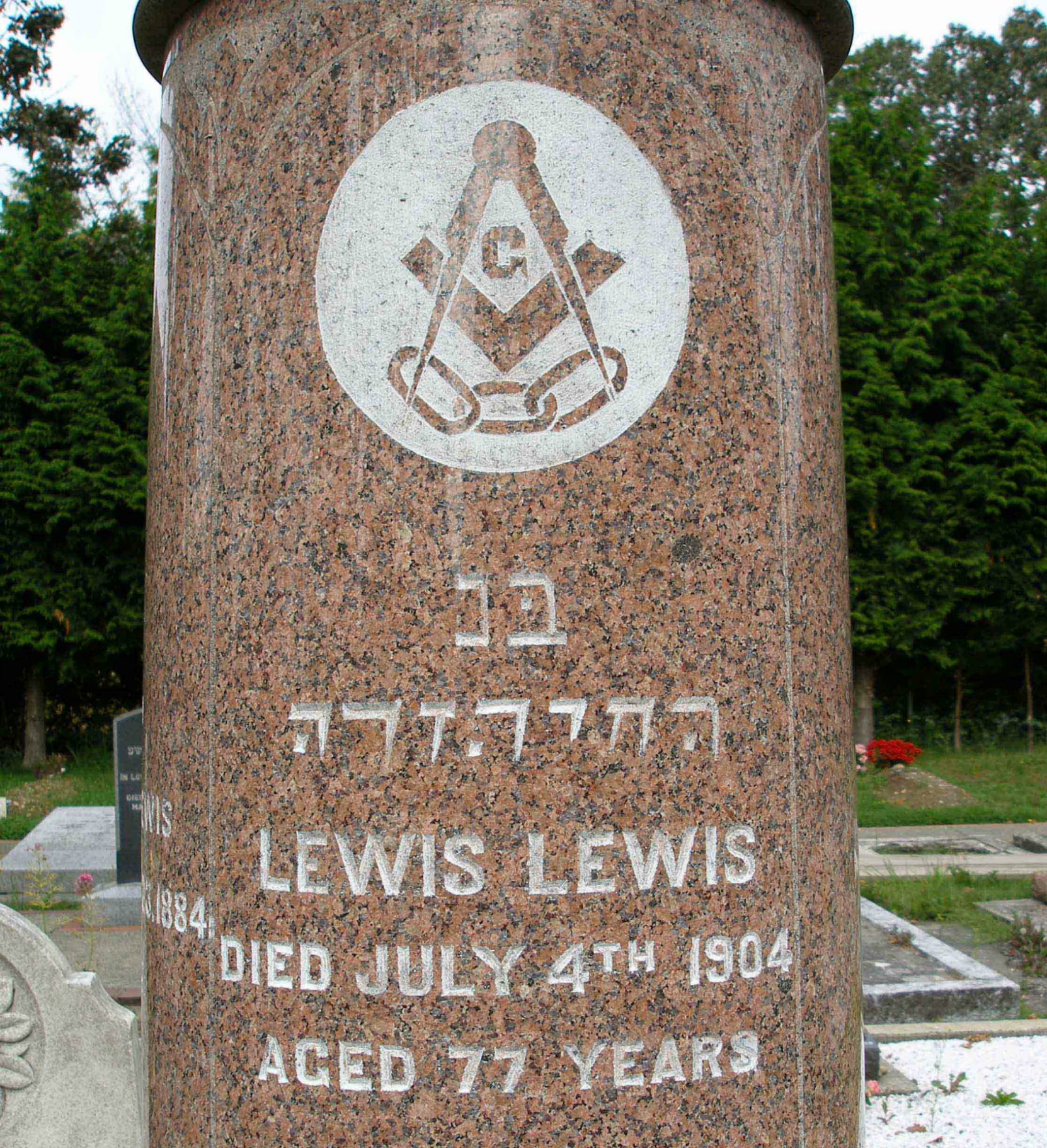 Would you like to leave a comment or question about anything on this page?