John Victor Meston (1887-1954) was a member of Camosun Lodge No. 60 in Victoria, B.C.
His father, John Meston (1851-1917) established a carriage making and blacksmithing business in Victoria, circa 1875.  John Victor Meston went to work for his father's business and took over the business on his father's death in 1917.
In 1906 John Meston & Co. built 1407-1411 Broad Street as a new location for its established carriage making business.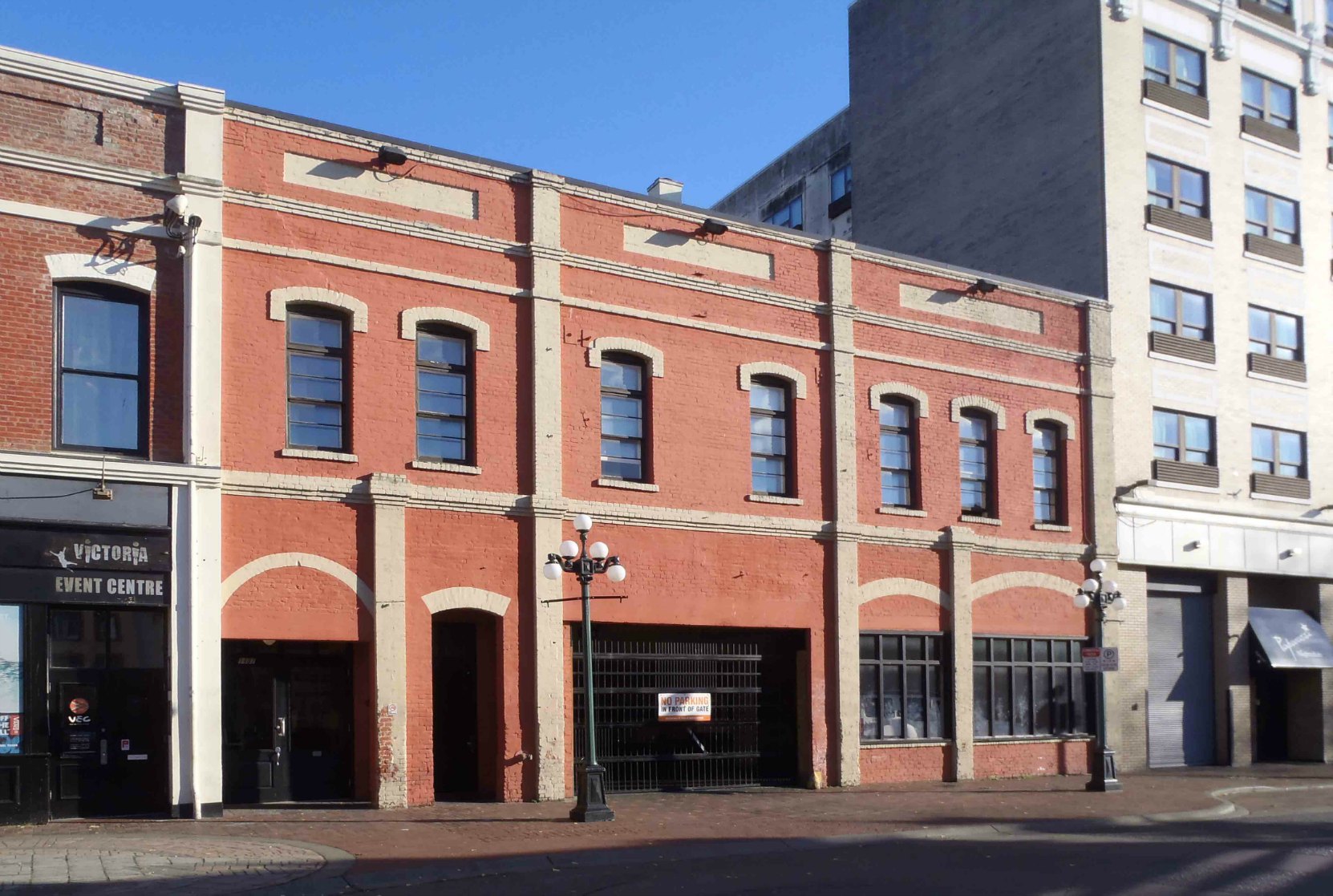 As it transitioned from carriage making into the automotive business, the company also built the adjacent building at 1417 Broad Street.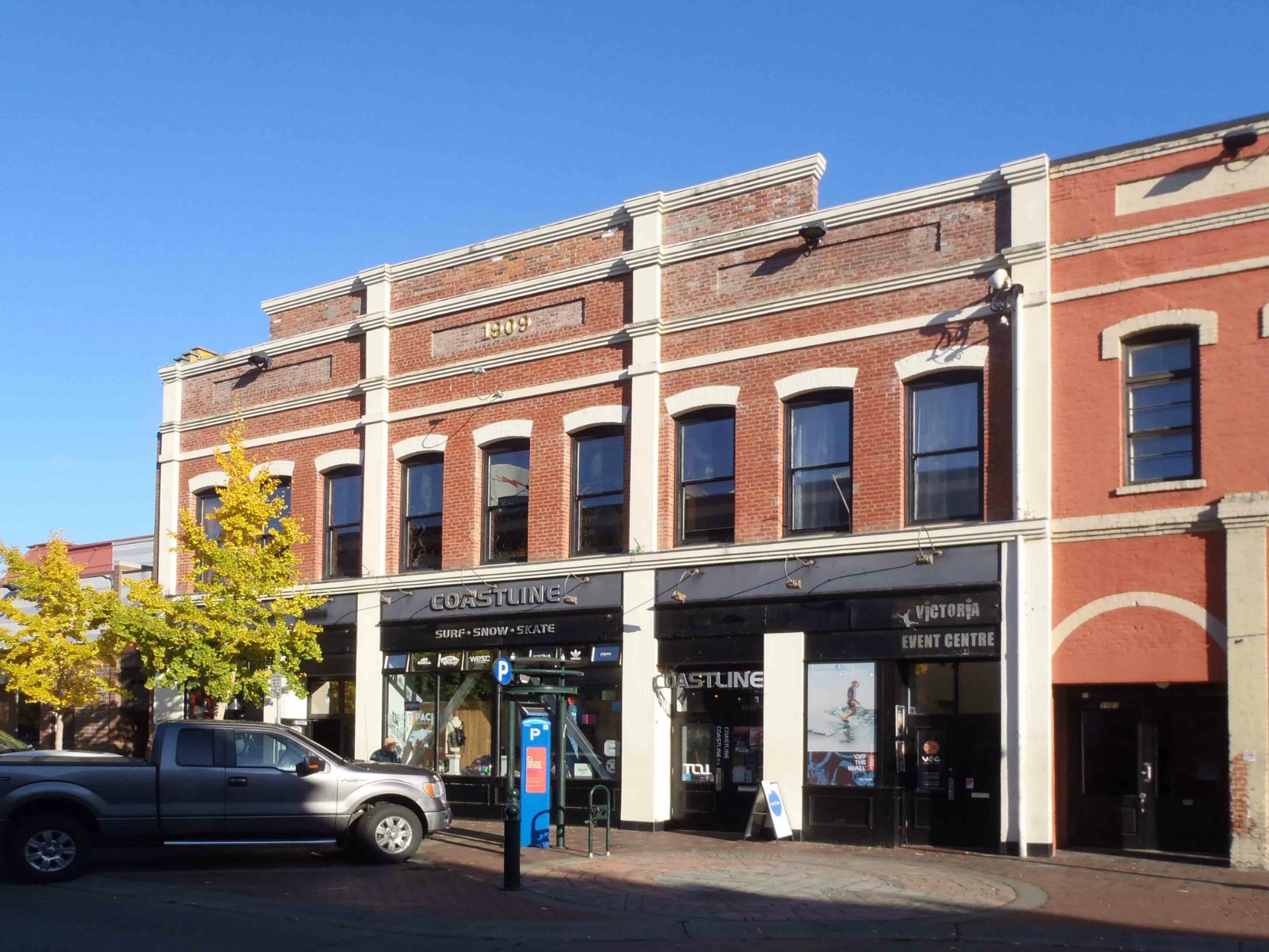 Here is John Victor Meston's obituary in the local Daily Colonist newspaper:
"Founder Of Firm Passes
John Victor Meston, retired Victoria businessman whose firm was originated here in 1875, died yesterday.
Mr. Meston, 67,  was a native of Victoria and made his home at 1500 Shorncliffe Road.
His father originated John Meston & Co. Ltd. in 1875, specializing in coach building.
Mr. Meston carried on the business as it switched to the automotive age until two years ago. The firm still retains the name John Meston Ltd. under its new owners.
Mr. Meston was a member of the Victoria Kiwanis Club, Pacific Club and Royal Colwood Golf Club.
He is survived by his wife and one son, John Ray, at home; a daughter, Mrs. W.J. Babcock, Vancouver; two grandsons; a sister Mrs. V. Bowen, San Marino, Calif.
Funeral services will be conducted at 1:30 p.m. Saturday, from McColl's Funeral Home. Rt. Rev. J.L.W. McLean officiating. Cremation will follow."
(Source: Daily Colonist, 22 July 1954, page 16)
Here is a map showing the location of John Victor Meston's home at 1500 Shorncliffe Road:

Here is a Google Street View image of 1500 Shorncliffe Road:
Would you like to leave a comment or question about anything on this page?