Right Worshipful Brother John Thomas (1913-2004) and Catherine Thomas (1912-2001) are buried in Shawnigan Cemetery, Shawnigan Lake, B.C.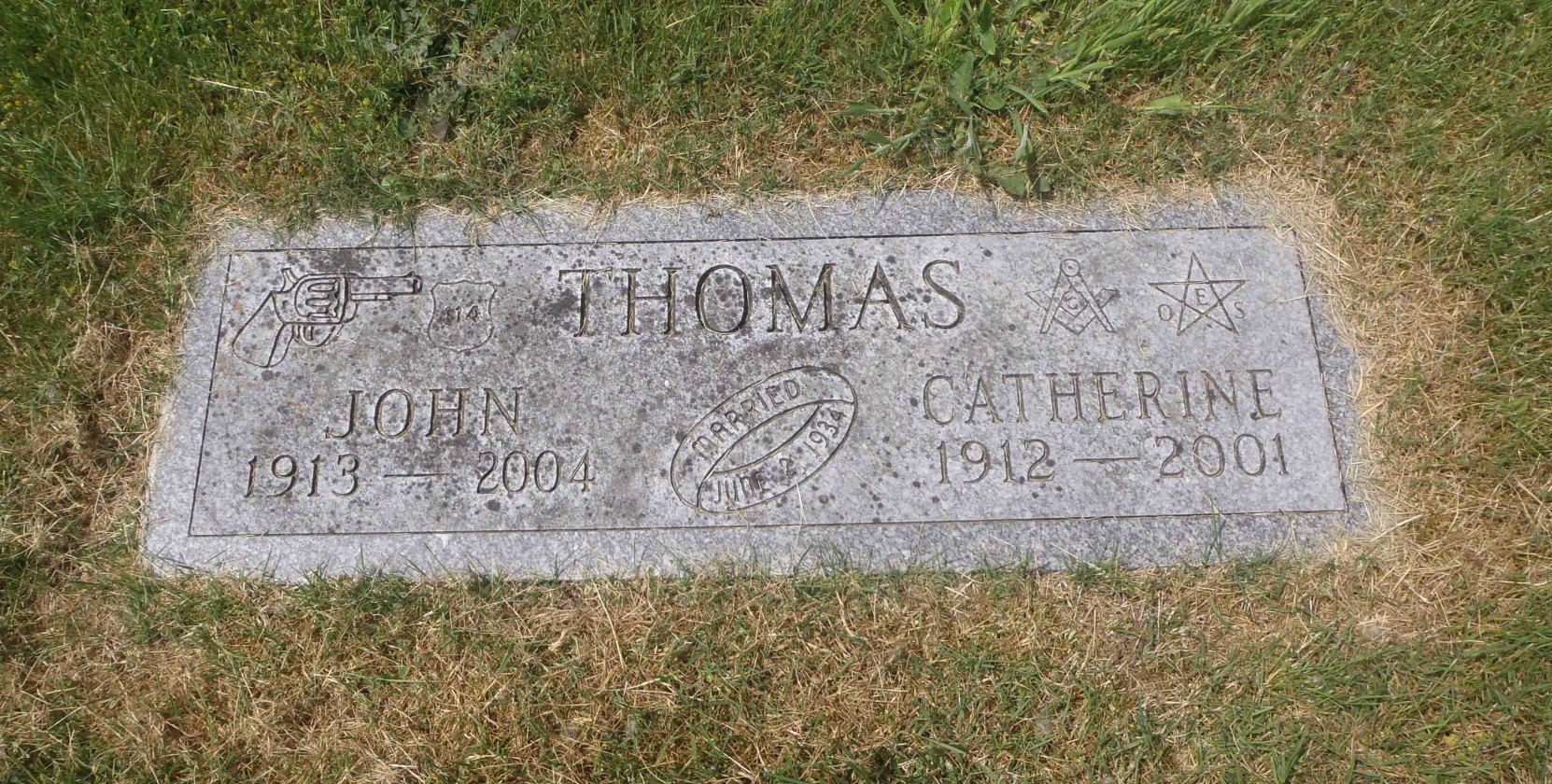 Here is more information on John Thomas:
"John was predeceased by Catherine, his loving wife of 67 years. He is survived by his son, John Thomas (Elizabeth) of Kamloops, daughter Marcia Atkinson (Lloyd) of Michigan, five grandchildren; Ann Gumpoldsberger (Josef), Catherine Thomas, John Thomas (Jonah), Robert Thomas (Jutta), Tony Stemler (Pam) and three great-grandchildren.
John was born in Vancouver. He and Cathy started Jack's Bicycle Shop to survive in the depression with him later joining the Vancouver City Police.
He enjoyed work in Traffic, riding an Indian Harley, and retired as a staff sergeant in Fraud after 35 years. He was also the Safety Officer for the Crone Safety Club of the Air on CKNW with Bob Hutton as the announcer and was active in the Police Union and the Police Credit Union, sincerely believing in the value of his fellow officers to society.
He was a 60 year member and Past Master of Lodge Southern Cross #44 A.F. & A.M., a Past District Deputy of the Masonic Lodge, 1st Principal in the Royal Arch, a Past Patron of Friendship Chapter #75 Order of the Eastern Star and Past Grand Patron of the Grand Chapter of BC & Yukon, OES.
John was also a talented pianist and in his retirement in Arizona led the Music Men dance band for over 20 years entertaining the 'Snowbirds" in Arizona and loved to entertain at seniors' residences with music of their youth. In lieu of flowers, a donation to Friendship Chapter #75 c/o Jeanette Little, 1238 Brian Drive, Coquitlam, B.C. V3E 1N3 to be forwarded to the OES Auxiliary in memory of John would be greatly appreciated. A memorial service and tea was held on Sunday, June 13, 2004 at 11:00 AM at the Masonic Hall, Fourth and Nicola, Kamloops, B.C. For more information, phone JC Thomas (250) 374-0699."
(Source: FindAGrave.com)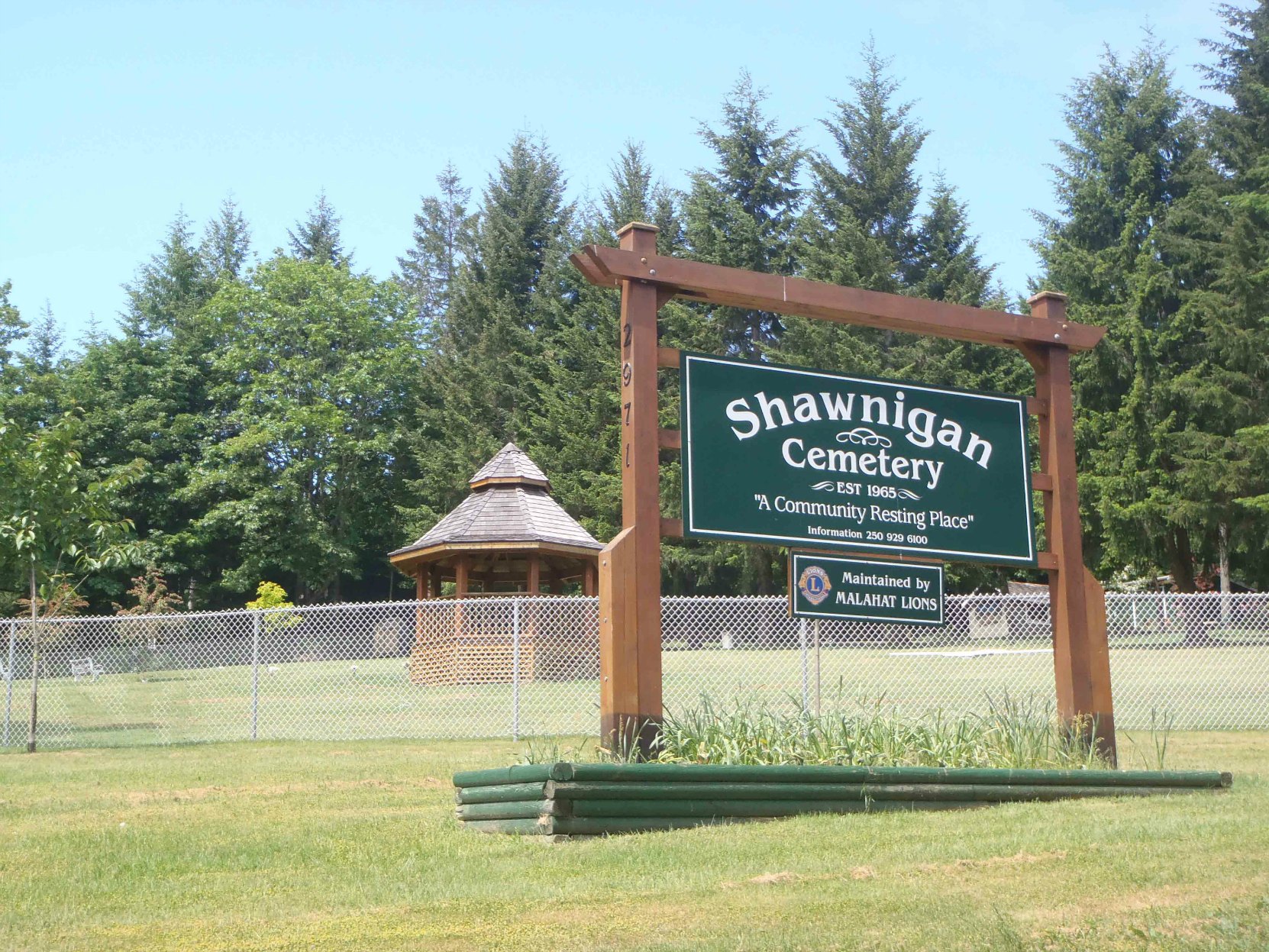 Would you like to leave a comment or question about anything on this page?