As part of our Vancouver Island Masonic History Project, with its sections on Vancouver Island Cemeteries – Masonic Interments and Deceased Brethren, here is a page on George Henry Babbage (1842-1894), who is buried in the Naval & Veterans Cemetery, Esquimalt, B.C.
We are currently doing research on George Henry Babbage (29 October 1984-10 June 1894).
At present all we know is that he was a Freemason and the information on his grave marker, which gives his birth and death dates and the fact that he was a gunroom steward on the H.M.S. Royal Arthur, which was the flagship of the Royal Navy Pacific Station at Esquimalt between 1893-1896.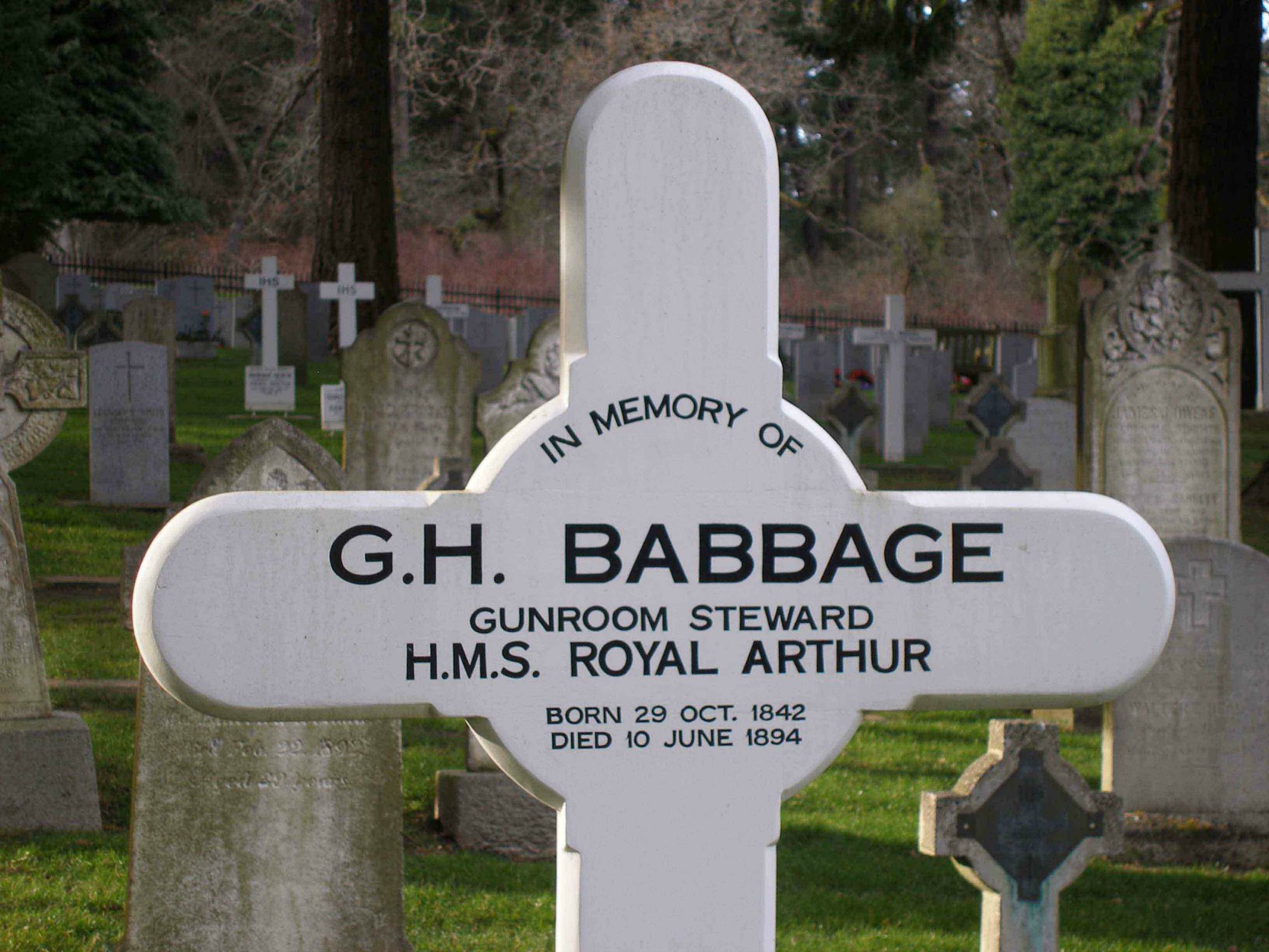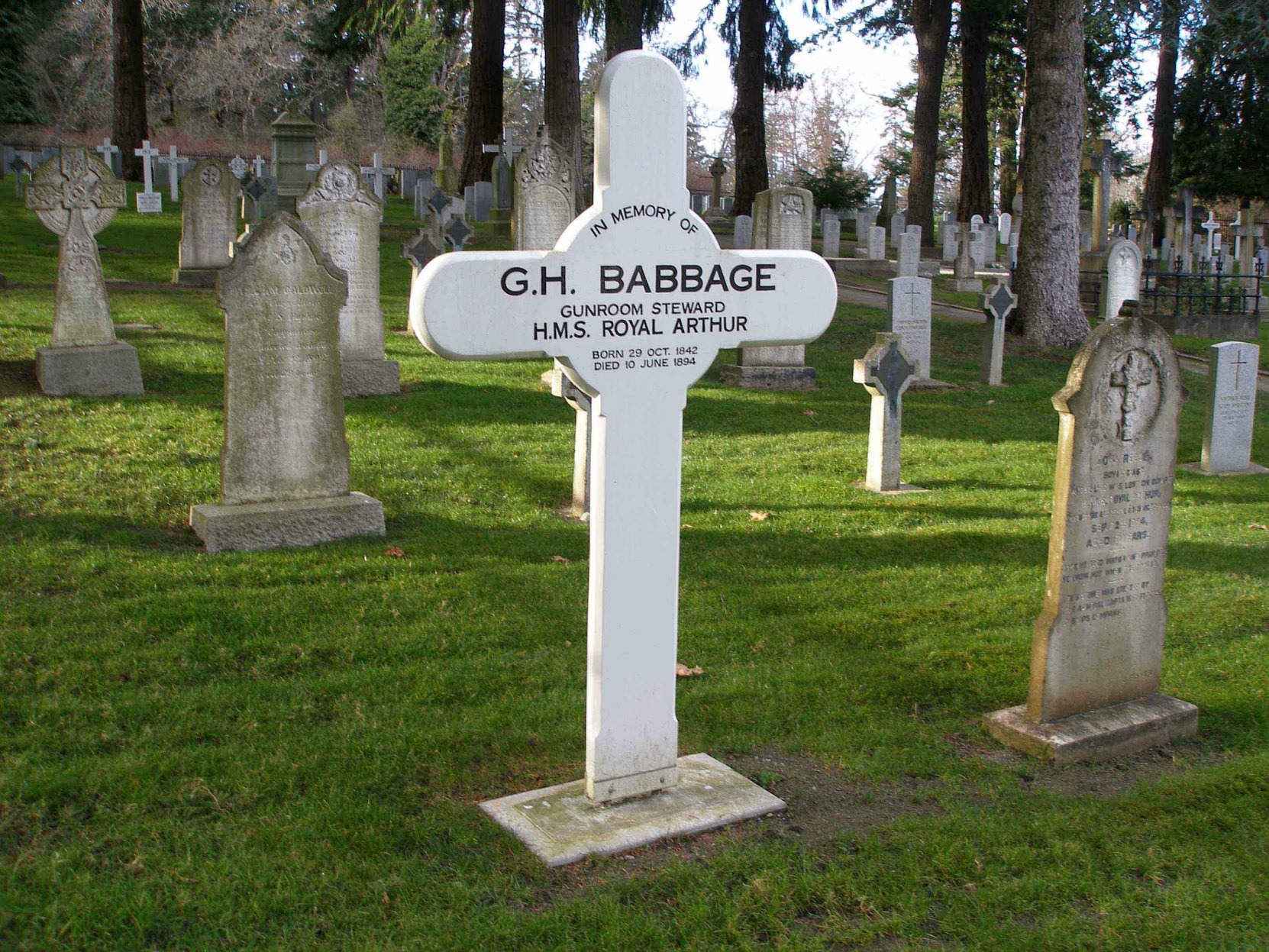 We will post more information about George Henry Babbage as we uncover it.
Would you like to leave a comment or question about anything on this page?