David James Shand was Worshipful Master of Temple Lodge No. 33 in 1943. At that time he was a constable in the B.C. Provincial Police, stationed in Duncan.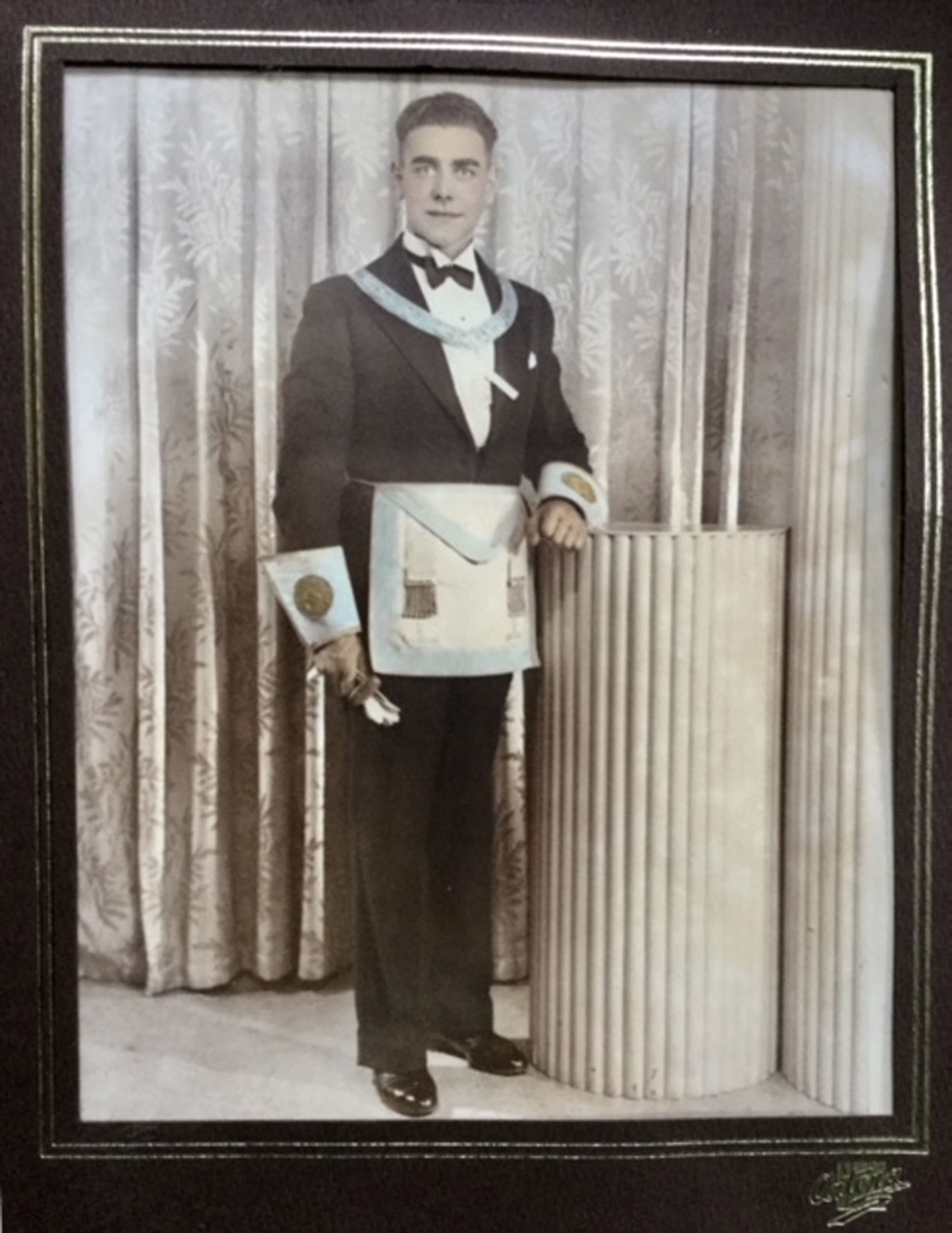 He affiliated with Temple Lodge No. 33 in 1939. In his Petition For Affiliation to Temple Lodge No. 33, he stated that he was a member of Cumberland Lodge No. 26, in Cumberland so, prior to moving to Duncan, he may have been stationed in Cumberland or Courtenay/Comox with the B.C. Provincial Police.
We recently received this from his son Lawrence Shand:
"My father, David James Shand, had a life-long association with Lodge 33. I believe he was elevated to Past Master – sometime back in the early 1930s. [He was Worshipful Master of Temple Lodge No. 33 in 1941.]
At that time, David had recently married a young woman who would become my mother, Muriel Phyllis Harrison. David was the BC Provincial Police constable stationed in Duncan at that time.
As an aside, the BC Provincial Police, being quite frugal, I gather, did not provide David with a proper vehicle for is patrols north. Rather, he travelled the narrow Island Highway of the 1930's on an Indian Motorcycle – with a side-car. The side-car was for carrying drunk and belligerent loggers back to the Duncan lock-up.
His bride, Muriel, was the daughter of Judge Paul Harrison (my grandfather), and it was Judge Paul Harrison's father, Judge Eli Harrison Jr., who introduced my father to the Masonic Lodge circa 1930.
I believe Judge Eli Harrison ll was associated with the Victoria Lodge and his father, Eli Harrison Sr., my great grandfather, was one of the founders of the Victoria Lodge – way back in the late 1800s."
We will add more information about David James Shand in future.
Would you like to leave a comment or question about anything on this page?