This landmark building at 145-149 Kenneth Street in downtown Duncan was built in 1949 by Temple Lodge No.33 member Claude Green as a location for his paint contracting business.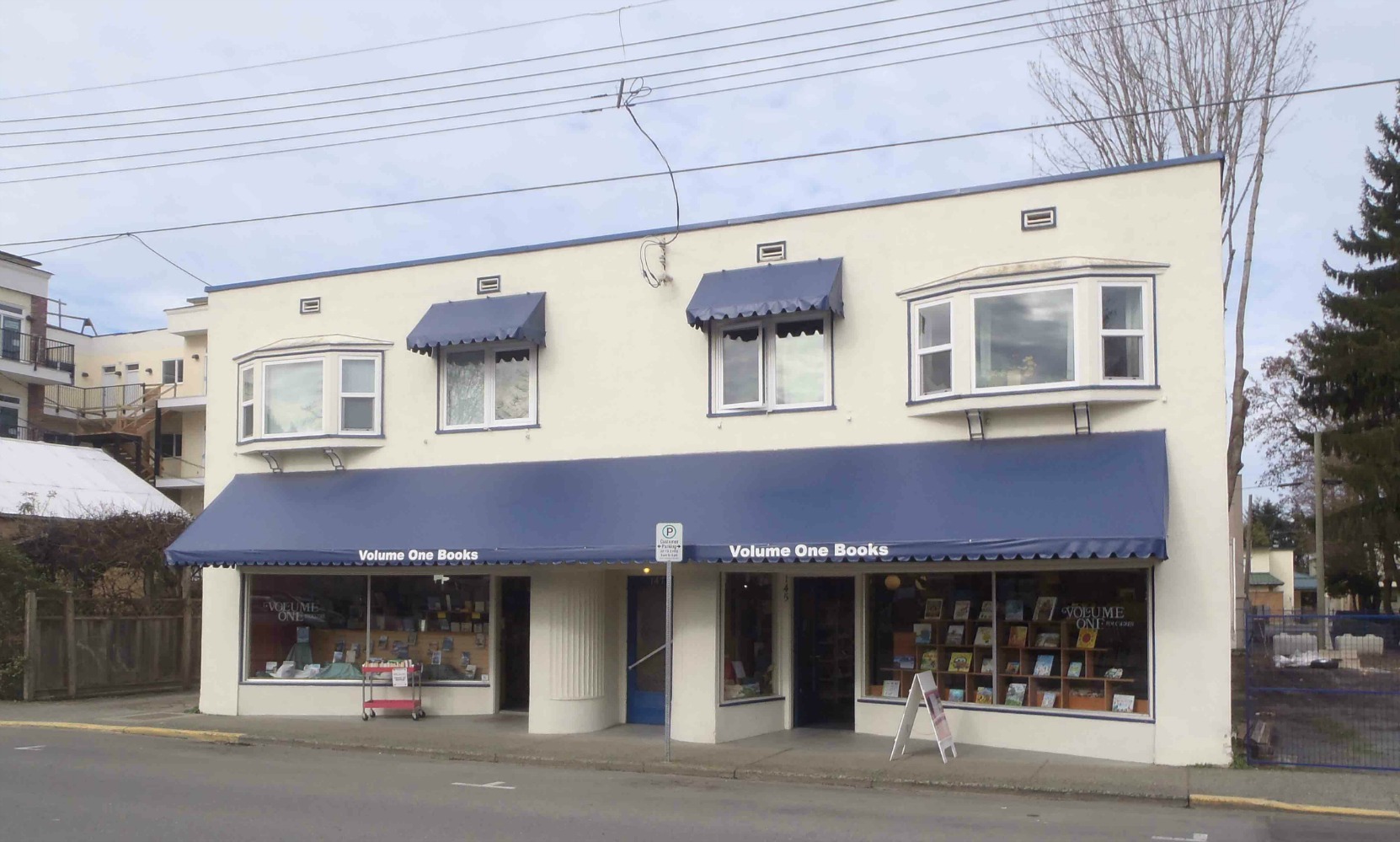 At the time this structure was built, Claude Green operated his business next door at 161 Kenneth Street.  He apparently wanted a larger building to accomodate his business and had this building designed for that purpose.
Although Claude Green moved his business into the main floor of this building for a short period, he seems to have sold the building in 1950 to a group of doctors who wanted it as an investment property.
Claude Green designed the building as commercial space on the main floor with four rental apartments on the second floor. The building retains that configuration today.
The commercial space on the main floor has been occupied by Volume One Books since 1972.
Would you like to leave a comment or question about anything on this page?