Home > Interesting Connections > Eureka School, Hattiesburg, Mississippi
EUREKA SCHOOL, Hattiesburg, Mississippi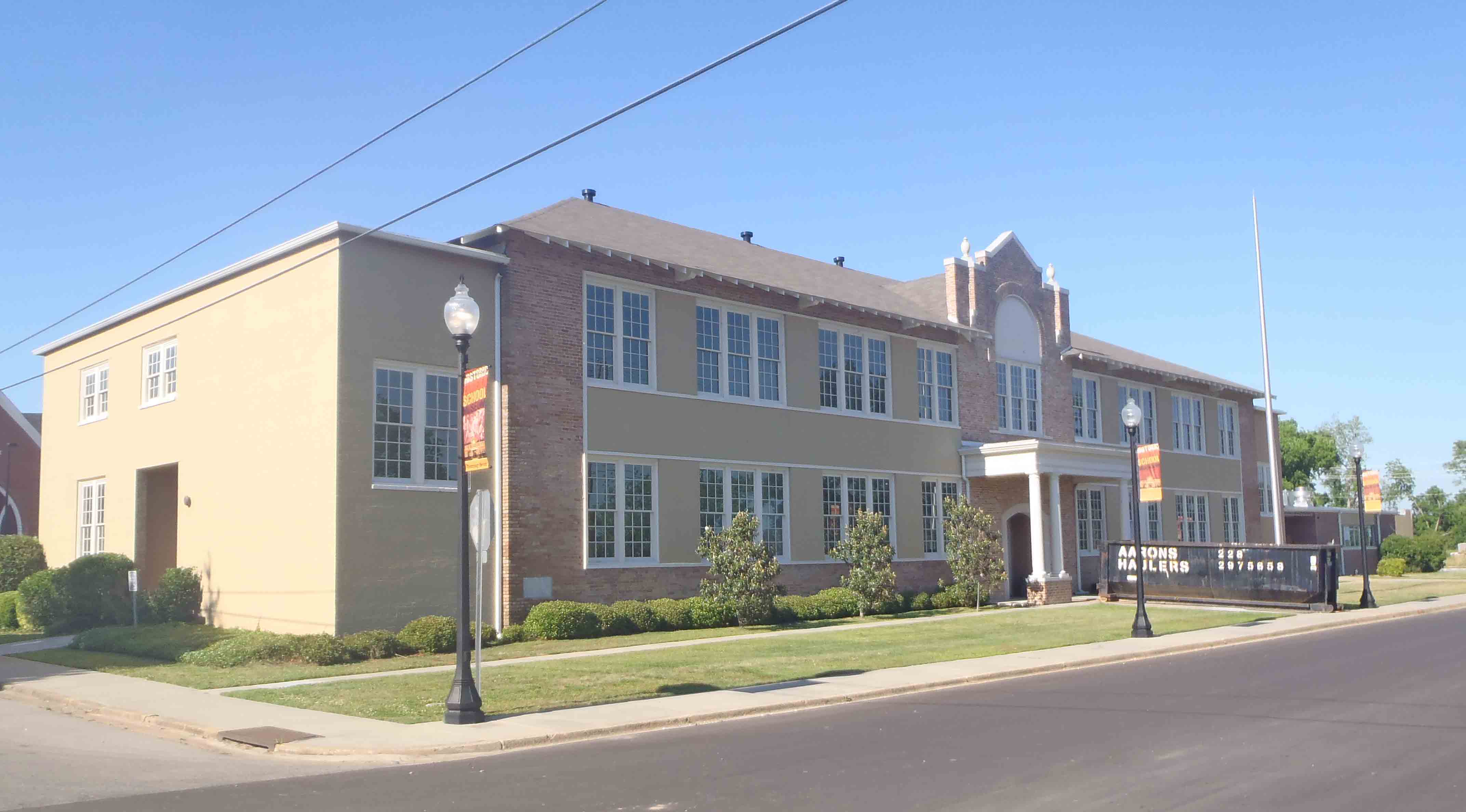 The photo at left shows the Eureka School on E 6th Street near Mobile Street in Hattiesburg, Mississippi.
It was built in 1921 during an era of rigid racial segregation in Mississippi, and was one of the first modern school buildings opened specifically for Mississippi's black citizens, who typically went to school in very ramshackle buildings.
When I checked out the cornerstone of the Eureka School building, I discovered that Freemasons were instrumental in getting it built. The Square & Compasses is still clearly visible on the Eureka School cornerstone.
Also check out our page on Zion Chapel A.M.E. Church, which is around the corner from the Eureka School.
This sign, placed by the Mississippi Department of Archives and History, stands outside the Eureka School building.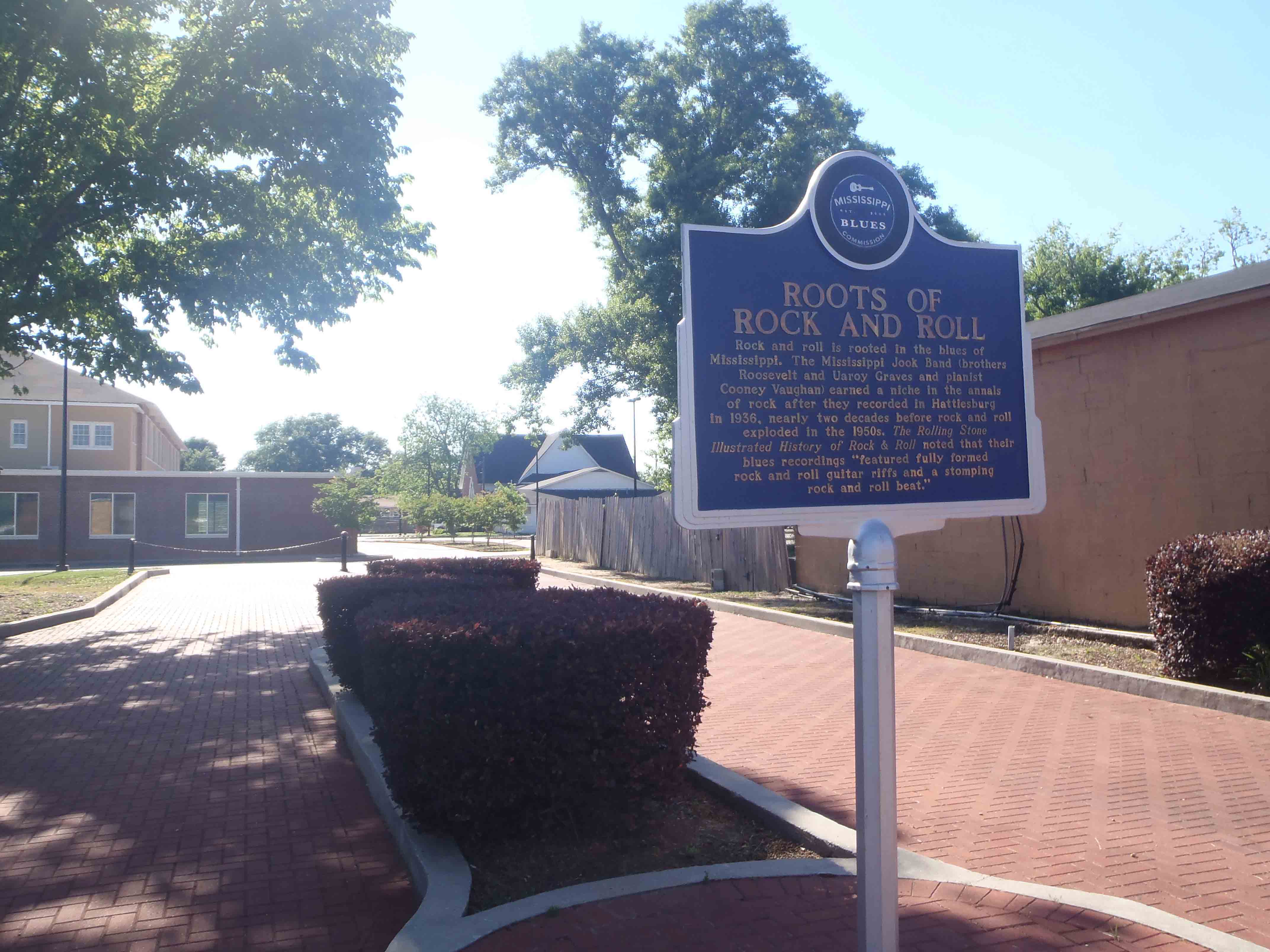 We discovered the Zion Chapel A.M.E. Church and the Eureka School after we went to this neighbourhood to see the nearby Mississippi Blues Trail marker commemorating the Roots of Rock and Roll. The marker is just around the corner from the Eureka School.
The marker reads:
"ROOTS OF ROCK AND ROLL - Rock and roll is rooted in the blues of Mississippi. The Mississippi Jook Band (brothers Roosevelt and Uaroy Graves and pianist Cooney Vaughn) earned a niche in the annals of rock after they recorded in Hattiesburg in 1936, nearly two decades before rock and roll exploded in the 1950s. The Rolling Stone Illustrated History of Rock and Roll noted that their blues recordings "featured fully formed rock and roll guitar riffs and a stomping rock and roll beat." "
That description is quite accurate. Here are some mp3 downloads of the four known recordings by the Mississippi Jook Band: Barbeque Bust ; Dangerous Woman , Hittin' The Bottle Stomp , Skippy Whippy .
In the 1930s there was a thriving music scene in this neighbourhood with several nightclubs featuring live blues and jazz. The Mississippi Jook Band session that produced the four known Mississippi Jook Band recordings was held in this neighbourhood in 1936. Unfortunately, nothing remains of this once vibrant local neighbourhood music scene.
While we were checking out the Mississippi Blues Trail marker we were approached by several local residents who told us more about the history of the neighbourhood and suggested we check out some other local buildings, including the Eureka School and the Zion Chapel A.M.E. Church. Our thanks to these local residents for pointing these things out for us.