Home >>Temple Lodge Historian >Buildings Associated With Temple Lodge, No. 33 Members > E&N Railway Station
E & N RAILWAY STATION
Canada Avenue, Duncan, B.C.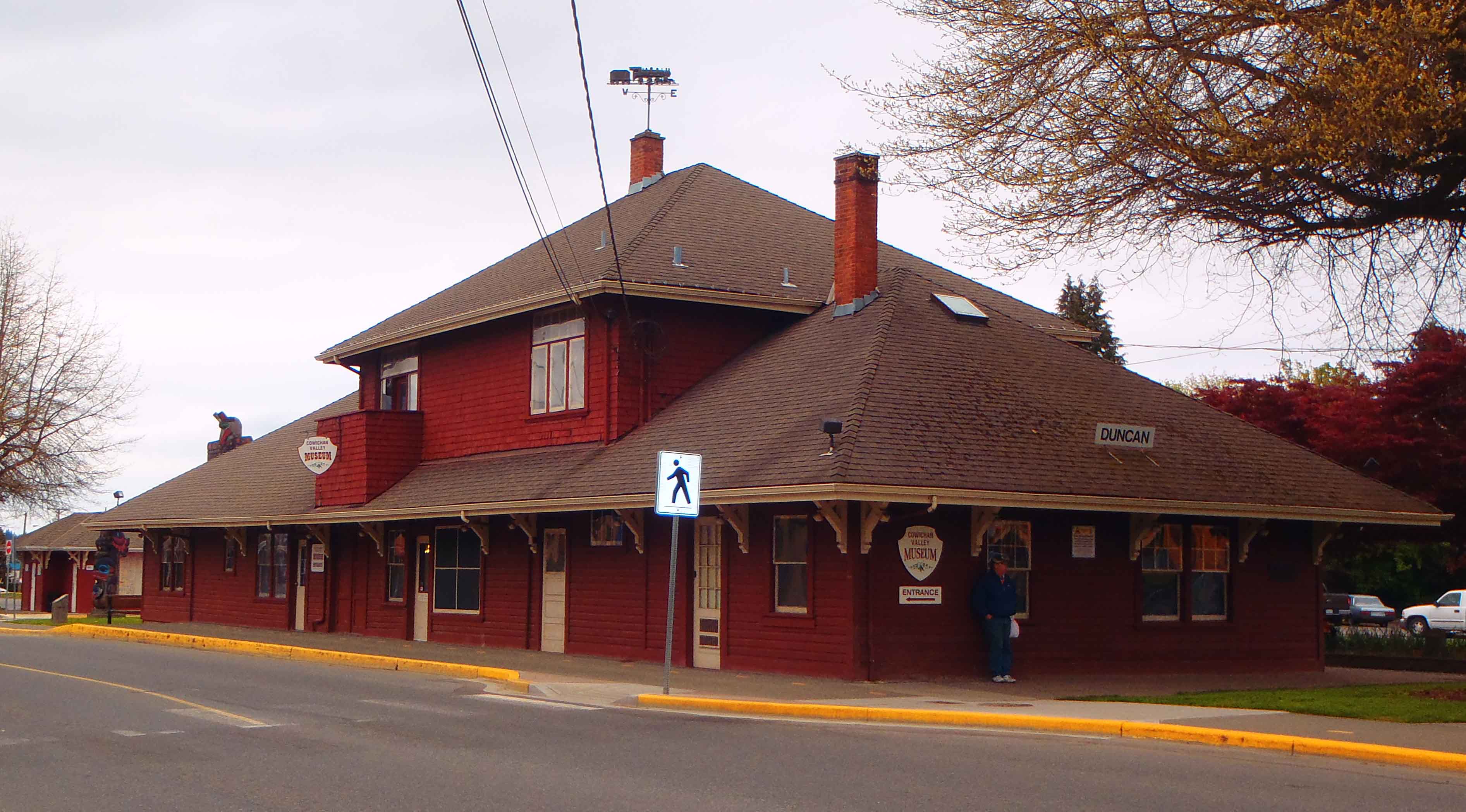 The Equimalt & Nanaimo Railway Station on Canada Avenue in downtown Duncan is one of the city 's Heritage Buildings. It was built in 1912 to replace an earlier structure.
The main connection between this landmark building and Temple Lodge, No. 33 is that the station master at the time of construction was Worshipful Brother Roland Clayton Fawcett, who served as Worshipful Master of Temple Lodge, No. 33 in 1914.
Worshipful Brother Fawcett lived in the station master's apartment on the second floor of the station from 1912 until his death in 1923.
Worshipful Brother Fawcett's second floor apartment is now used as display space by the Cowichan Valley Museum. The Cowichan Valley Museum also occupies display space on the building's main floor.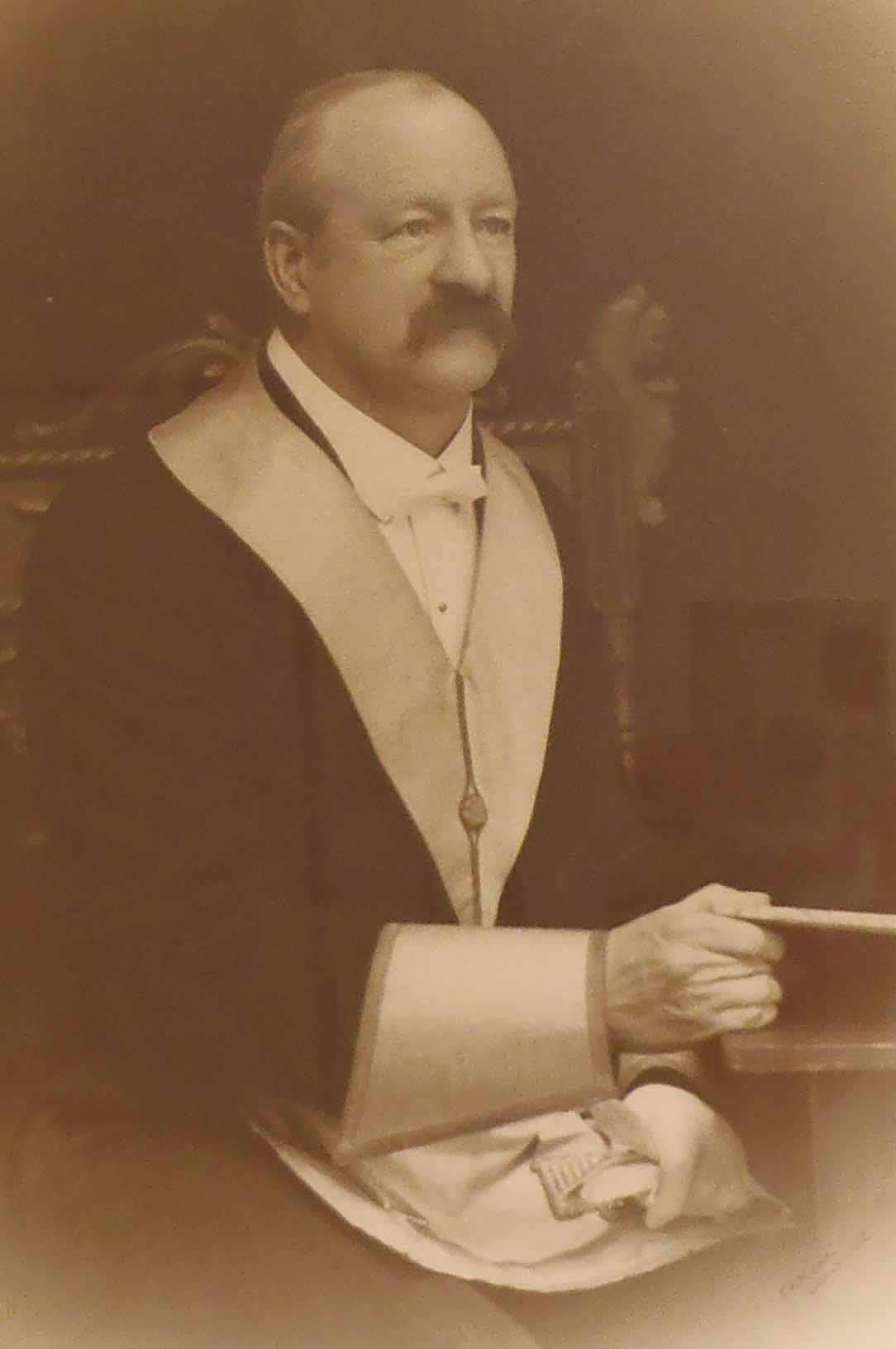 This space in the E&N Railway station was obtained for the Cowichan Valley Museum by Duncan Mayor Douglas Barker (a member of Temple Lodge, No.33 and United Service Lodge, No.24) during his term as Mayor of Duncan between 1983-87.
Other Temple Lodge members associated with the E&N Railway station include W. Bro. Edward Howard McColl, who was the E&N station agent in Duncan and in Lake Cowichan for many years; John Albert Kyle, who was a conductor for many years.
The E & N Railway is no longer in business but its remaining tracks are still used for freight and passengers. There is currently a proposal to upgrade the tracks to allow a passenger commuter railway to operate between Nanaimo and and Victoria.
A good history of the E&N Railway has recently been published. For information, please see our Suggested Reading page.