Worshipful Brother
Robert Cummins
(died 24 March 1975, aged 89)
Sentinel Lodge, No. 26 (Alberta);Malahat Lodge, No. 107; Temple Lodge, No.33
-------------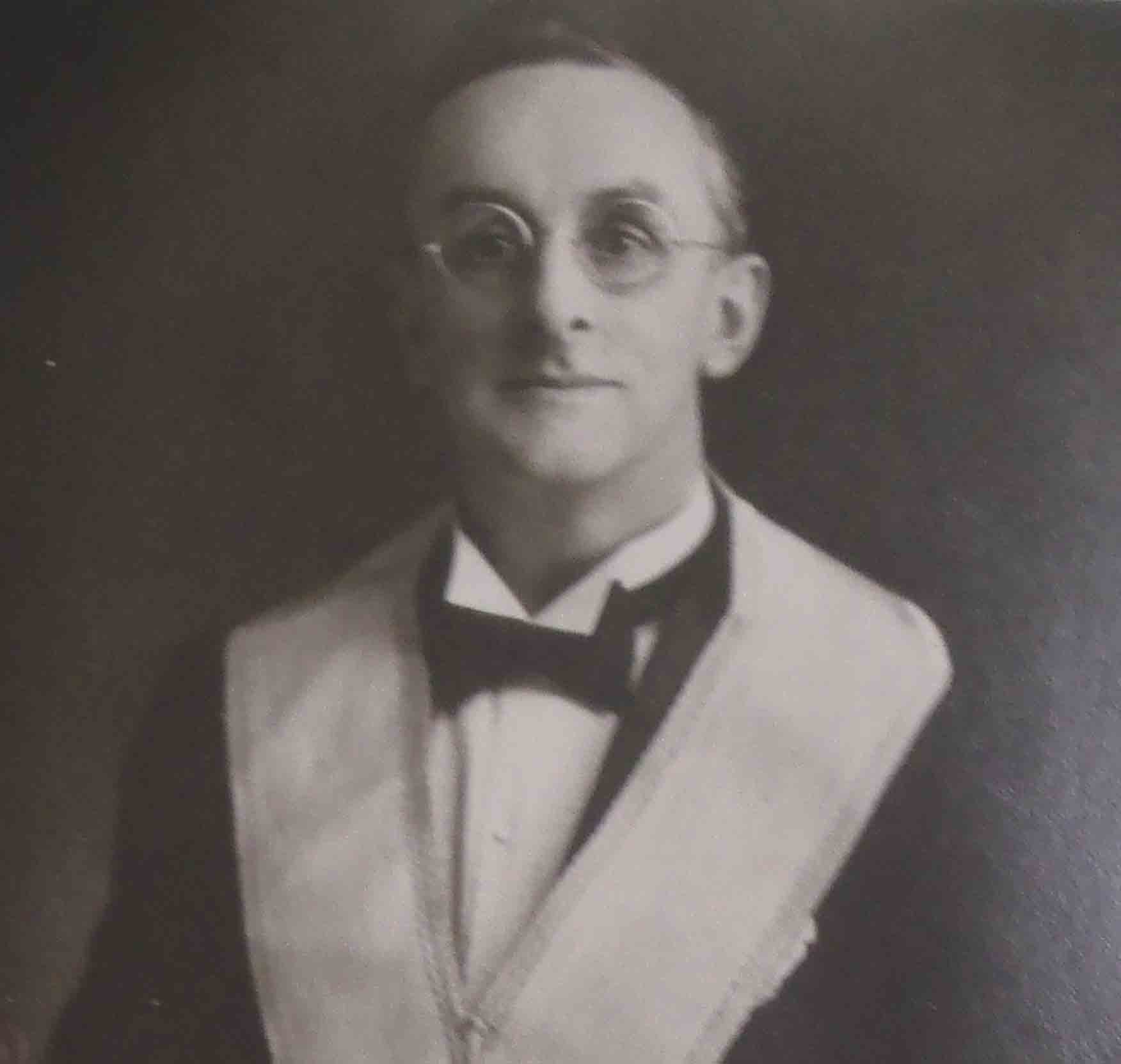 Worshipful Brother Robert Cummins circa 1933
Here is a brief biographical sketch of Worshipful Brother Robert Cummins taken from Temple Lodge, No. 33 records and from other sources:
"....The Secretary announced at this time that he regretted to have to announce that Wor Bro Robert Cummins had on Monday morning been called to the Grand Lodge Above and that the family had requested a Masonic funeral. The Worshipful Master who was leaving for England on the 27th – the date of the funeral – requested M.W. Bro Claude Green to act as Worshipful Master and conduct the Burial Ceremony of our late Brother on Thursday, March 27th. Lodge to open at 1:00 p.m. and the Brethren to proceed to St. John's Church.

The Worshipful Master expressed his great sorrow at the loss of our beloved Brother who through the years has been such a tower of strength in Temple Lodge....."

Source: Temple Lodge Minute Book, Regular Meeting, 25 March 1975
"....The Lodge was opened in Regular Form at 1:00 p.m. by the acting Worshipful Master, M.W. Bro Claude A. Green, presiding in the East.

The Acting Worshipful Master explained that the purpose of the Communication was to conduct a Masonic Funeral for our late Wor. Bro Robert Cummins. A Masonic Funeral was requested by Mrs. R.P. Clark, only daughter of our late Brother.

The Masonic Funeral Service was conducted by M. W. Bro Green at the request of Wor Bro Peter J. Smith who that day had left on a trip to the British Isles.

The Roll giving Wor Bro Cummins statistics was then read by the Acting Secretary, Wor Bro H. Warren Savage, which were as follows:-

Raised in Sentinel Lodge, No. 26, Grand Lodge of Alberta, 1915
Charter Member of Malahat Lodge #107
Affiliated with Temple Lodge #33, November 9th, 1926
Worshipful Master Temple Lodge 1933-34
Secretary Temple Lodge 1952-1965.
Made a Life Member December 13th, 1955
Made an Honorary Member, September 11th, 1962
Received his 50 Year Button from the Grand Lodge of B.C. April 6th, 1965
Would have received his 60 Year Bar on April 1st, 1975.
Passed to the Grand Lodge Above March 24th, 1975.
Age 89 years.
MAY HIS SOUL REST IN PEACE

After the completion of the Lodgeroom portion of the ceremony the Brethren proceeded in procession to St. John's Church. Rev. Alan Kerr conducted the Church of England part of the ceremony.

After the service the Brethren lined up outside the Church and paid their last respects to our departed Brother and consoled the daughter and her husband, Mr. and Mrs. R.P. Clark.

The Lodge is indeed saddened with the passing of Wor Bro Robert Cummins who had been a good and faithful Mason for the best part of his life.

His quiet but efficient manner will be greatly missed by us all, especially his words of good council.

The Brethren returned to the Lodge which was closed in Short Form at 2:30 p.m.

Peace and Harmony Prevailing........"

Source: Temple Lodge Minute Book, Regular Meeting, 27 March 1975