Duncan Elementary School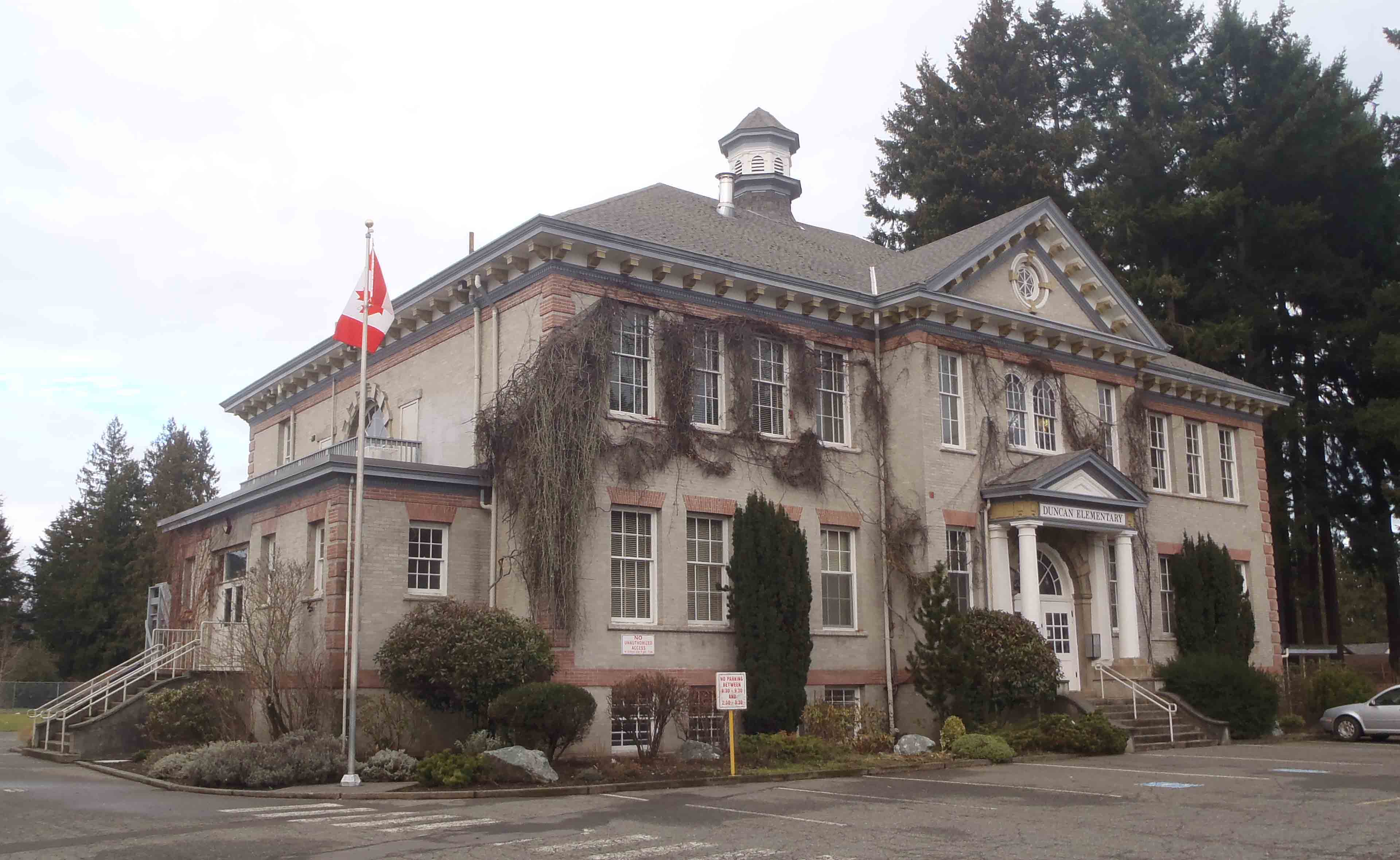 Duncan Elementary School (front elevation)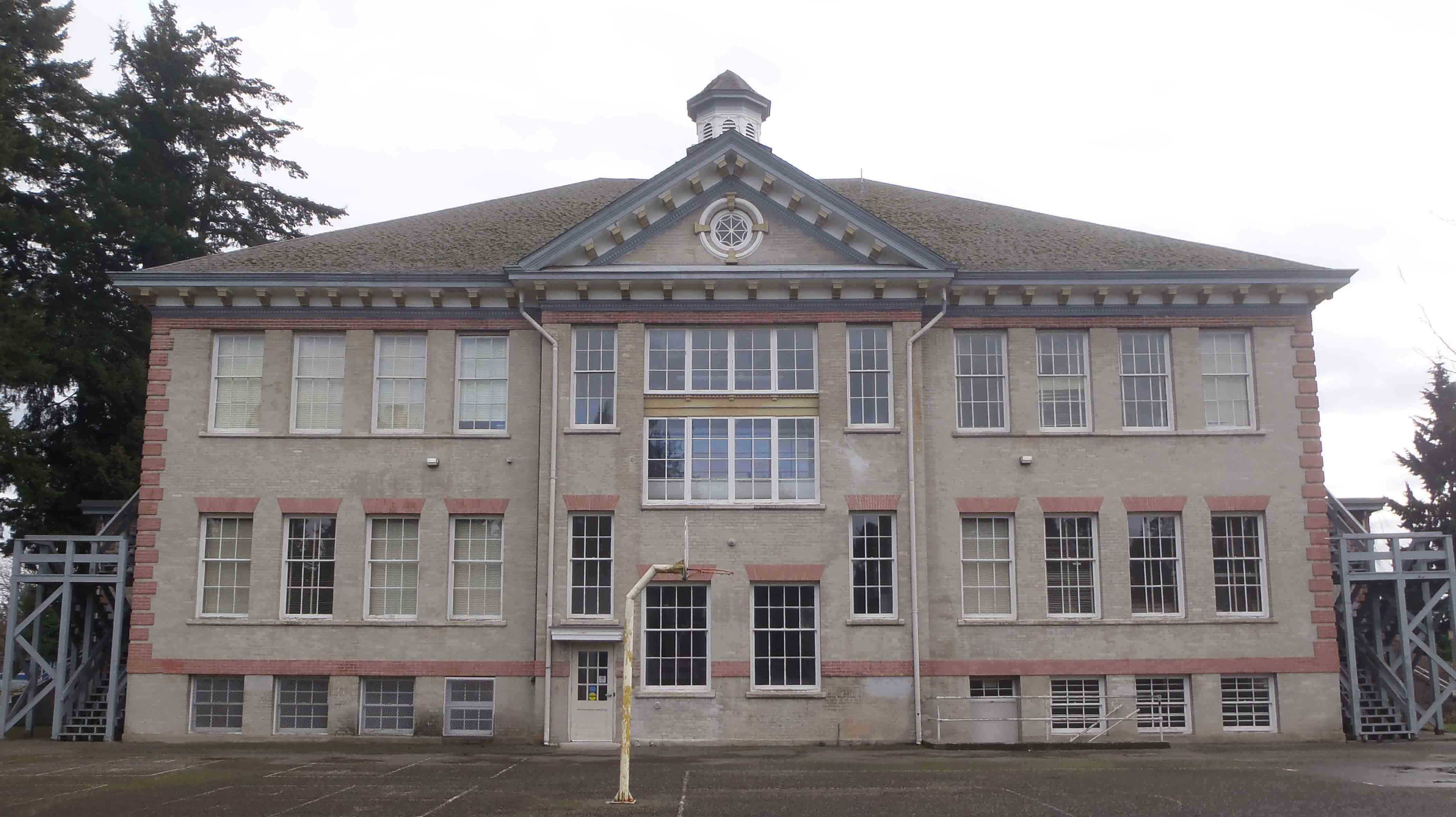 Duncan Elementary School (rear elevation)
Duncan Elementary School was built in 1913. It was designed by architect William Tuff Whiteway (1856-1940), who is probably best known for designing the World (Sun) Tower, at the intersection of Beatty and Pender in downtown Vancouver, in 1912.
The construction cost of Duncan Elementary in 1913 was estimated at $30,000.
Two members of Temple Lodge, No. 33 served on the Duncan School Board at the time Duncan Elementary was being planned, financed and built. The Chairman of the Duncan School Board in 1912-13, when this building was being planned and built, was Wor. Brother William Mourdant Dwyer. The other Temple Lodge member of the board was Brother John George Somerville, who was also the contractor for the construction of the Duncan Elementary School.
Duncan Elementary was converted into School District offices in 2014.