Temple Lodge, No.33 Home > Vancouver Island Masonic History Project > Cemeteries - Vancouver Island
VANCOUVER ISLAND MASONIC HISTORY PROJECT
Vancouver Island Cemeteries - Masonic Interments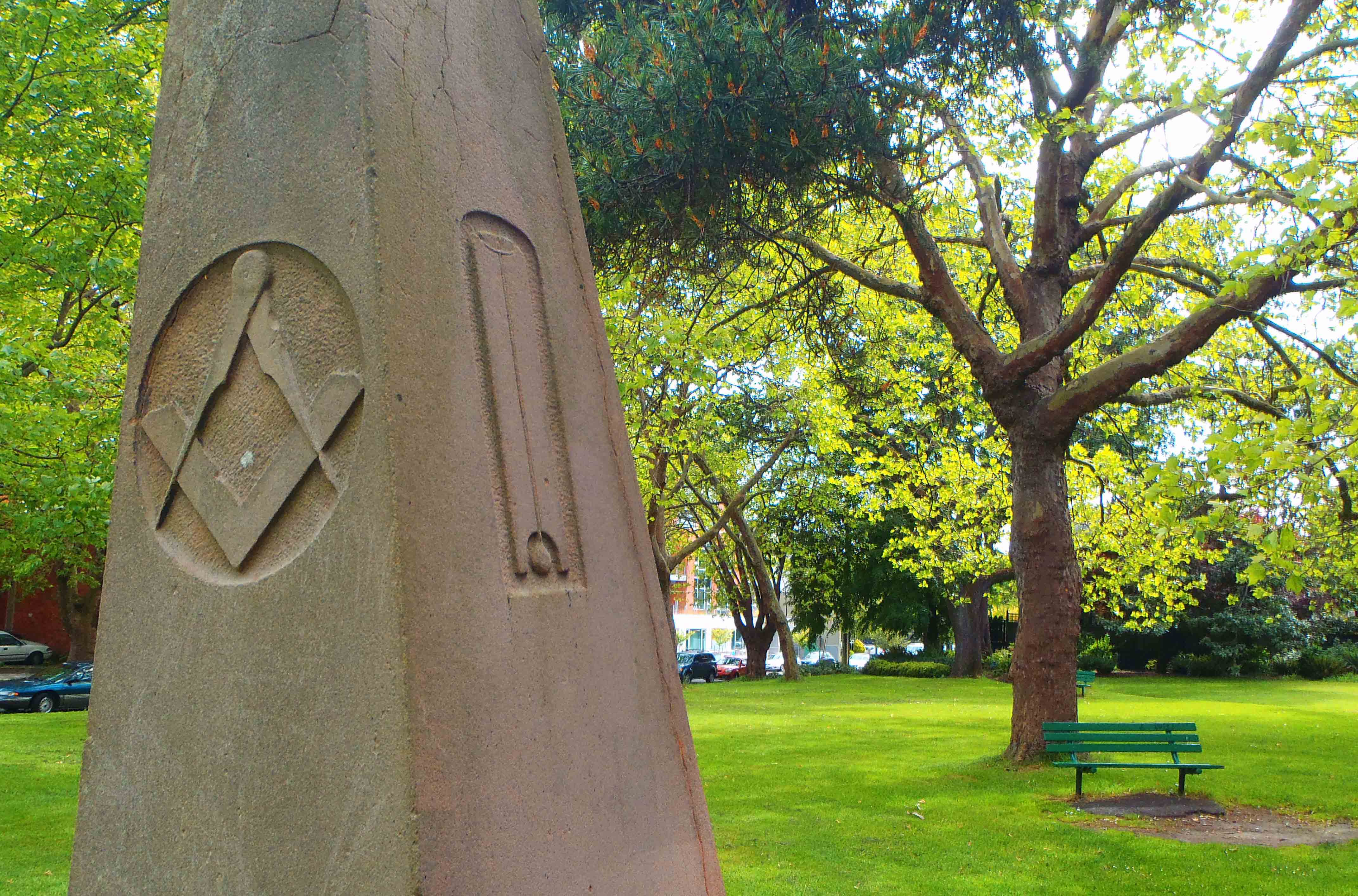 Welcome to the Vancouver Island Masonic History Project's information page on Vancouver Island Cemeteries and Masonic Interments.
Freemasons are buried in most cemeteries on Vancouver Island and it is very common to see the Square & Compasses and other Masonic imagery on tombstones.
There is often some very interesting history connected the occupants of the graves.
Here is our starting list of Vancouver Island Cemeteries. Please note that we will be adding more links as we do more research.
CEMETERIES
GREATER VICTORIA
Hatley Park Memorial Garden
Holy Trinity Anglican Church
St. Luke's Anglican Church
COWICHAN VALLEY
All Saints Anglican Cemetery, Westholme
Chemainus Cemetery, Chemainus
Ladysmith Cemetery, Ladysmith
Maple Bay Methodist Cemetery, Maple Bay (aka Pioneer Cemetery)
Mill Bay United Church, Mill Bay
Mountain View Cemetery, Somenos
St. Andrew's Anglican Cemetery, Cowichan Station
St. John the Baptist Anglican Cemetery, Cobble Hill
St. Mary's Somenos, North Cowichan
St. Micheal's & All Saints, Chemainus
St. Peter's Quamichan, North Cowichan
Shawnigan Cemetery, Shawnigan Lake
NANAIMO
PORT ALBERNI
under construction
PARKSVILLE - QUALICUM
under construction
CUMBERLAND
under construction
COURTNEY - COMOX
under construction
CAMPBELL RIVER
under construction
For historians, geneologists and other researchers, we are gradually publishing the membership lists of Vancouver Island Masonic Lodges up to the early 1960s. In keeping with current privacy legislation, our online Masonic membership lists are at least 50 years old.
We are gradually linking the names on the membership lists to individual pages for each member, containing biographical details, gravesite location (if applicable) and other information. This is, however, in early stages.
Please note that the Vancouver Island Masonic History Project is run by volunteers who are regularly uncovering new material. Just because something isn't yet on our site doesn't mean it's not an item of interest. We are always on the lookout for new material. If you have something, or know something, that you think we'd be interested in, please don't hestitate to contact us to let us know.