Cemeteries In Duncan, B.C. and the Cowichan Valley
Duncan & Cowichan Valley Cemeteries

Cemetery

Known Masonic Interments

All Saints' Anglican Cemetery, Westholme
Ladysmith Cemetery, Ladysmith
Maple Bay Methodist Cemetery, North Cowichan

1

Mill Bay United Church, Mill Bay

1

Mountain View Cemetery, Somenos,

North Cowichan

18

St. Andrew's Anglican Cemetery, Cowichan Station

1

St. Francis Xavier Catholic Church and Cemetery, Mill Bay

0

St. John the Baptist Anglican Church and Cemetery, South Cowichan, Cobble Hill

2

St. Mary's Somenos, Anglican Cemetery, North Cowichan

11

St. Michael's & All Saints, Chemainus Cemetery, Chemainus

17

St. Peter's Quamichan, Anglican Church and Cemetery

54

Shawnigan Lake Cemetery

1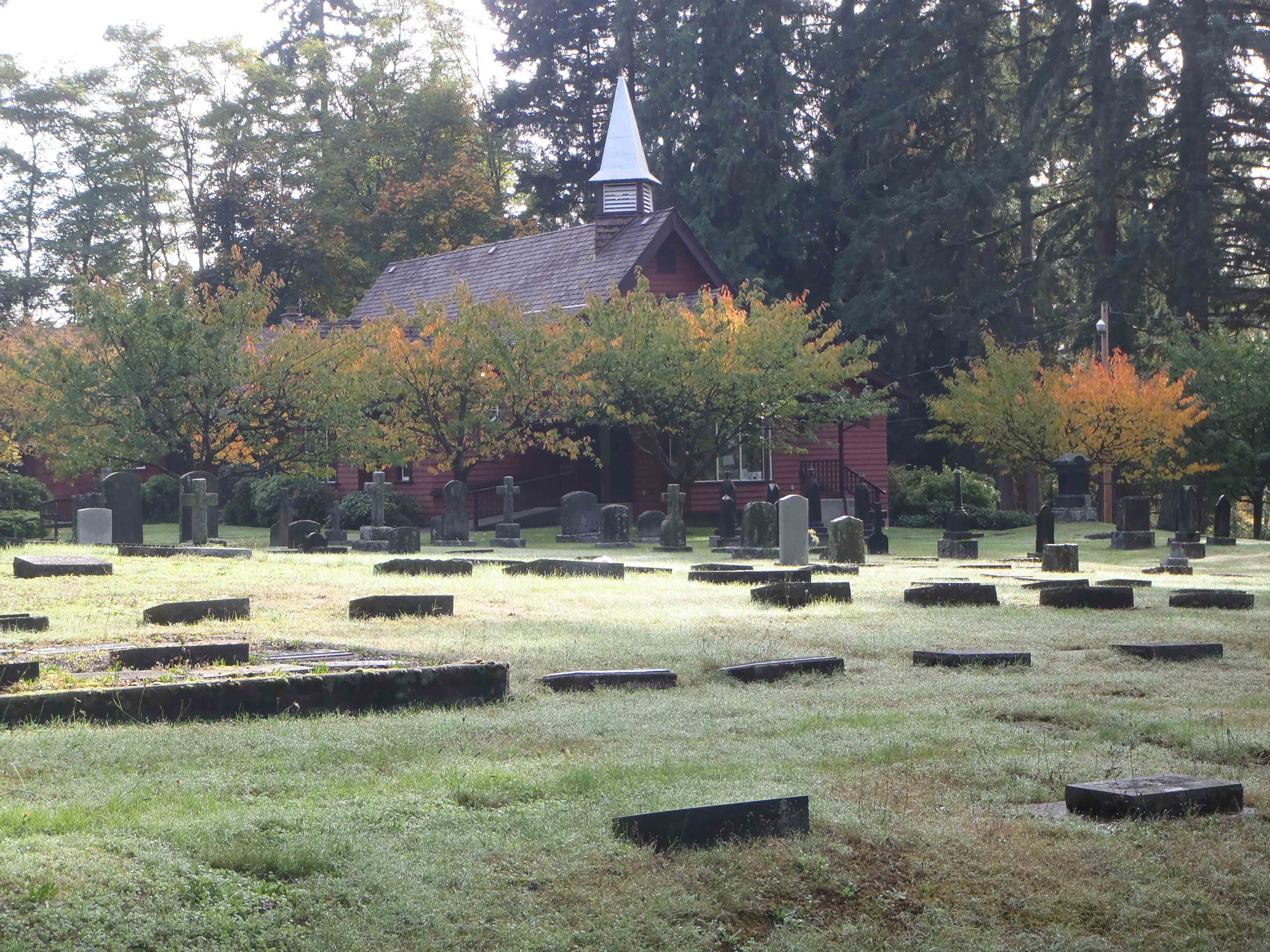 The Cowichan Valley contains several cemeteries. Many are of historic interest and many, like St. John the Baptist Anglican Cemetery - pictured at right - and St. Peter's Quamichan - below- are quite scenic and picturesque.
There are Freemasons buried in most of the Cowichan Valley's cemeteries.
The table below contains links to the Cowichan Valley's cemeteries and shows the number of Freemasons the VIMHP knows to be interred in each cemetery.
These numbers may change with additional research.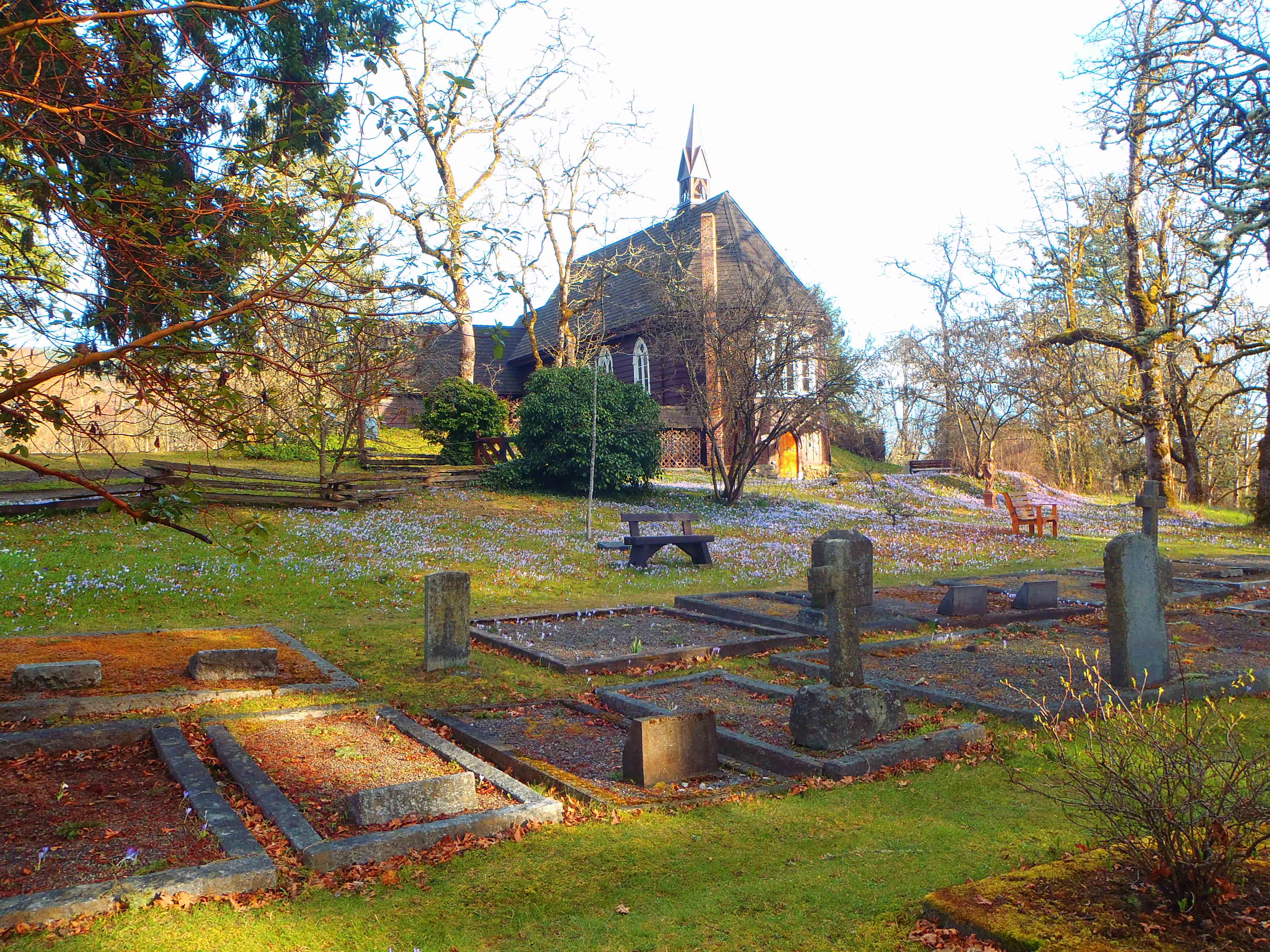 - Vancouver Island Masonic History Project -
Cowichan Valley Cemeteries
- Masonic Interments -