Here is a brief biographical sketch of Most Worshipful Brother Thomas Trounce taken from local newspaper reports of his death and funeral:
"THOMAS TROUNCE DEAD
---------------
Another of the Pioneers Who Came Here in the Fifties Passes Away at a Good Ripe Old Age
---------------
The death occurred yesterday morning of another of the old-timers who came to Victoria in the days of the gold rushes of the fifties – Mr. Thomas Trounce. The old gentleman had just risen from his bed and was dressing when the fuse of his gave out. He had been feeble for some time past. The death occurred at the family residence at 63 Menzies street. The funeral will take place on Tuesday afternoon at 3 o'clock.
The late Thomas Trounce was a Mason for the last thirty years of his life, and had risen in the order until he held the highest position attainable in the province – that of Grand Master of British Columbia. The funeral will be under the auspices of the A.F. & A.M.
The dead pioneer was born in Truro, Cornwall, and when of age he went to London, where he spent five years. Then he joined one of the stampedes of the Argonauts of those days and went to Tasmania, practicing his profession – that of architect and builder – in the wake of the mining rashes. In 1848 he followed the gold-seekers to California, the then Eldorado, and ten years later came to Victoria. He he followed his profession and was very successful, some of the well-known local buildings having been planned by him. The Bank of B.N.A. building, Pritchard House and other city structures are among his works. He was twice married, his first wife having died fourteen years ago. His second wife, Elizabeth Trounce, survives him. His only other relations are his step-son, John Richards, and Mrs. MacDonald. His other relatives are in Cornwall.
The late Mr. Trounce, who was a good type of upright, sterling English gentleman, for three years held the position of councillor, or, as it is now designated, alderman. Under Mayor J.S. Drummond, who has gone before him, he sat at the council board in 1875-76; and under Mayor (now Judge) M.W.T Drake, he sat at the board in 1877. A large estate is left."
Source: Daily Colonist, 1 July 1900, page 6, column 2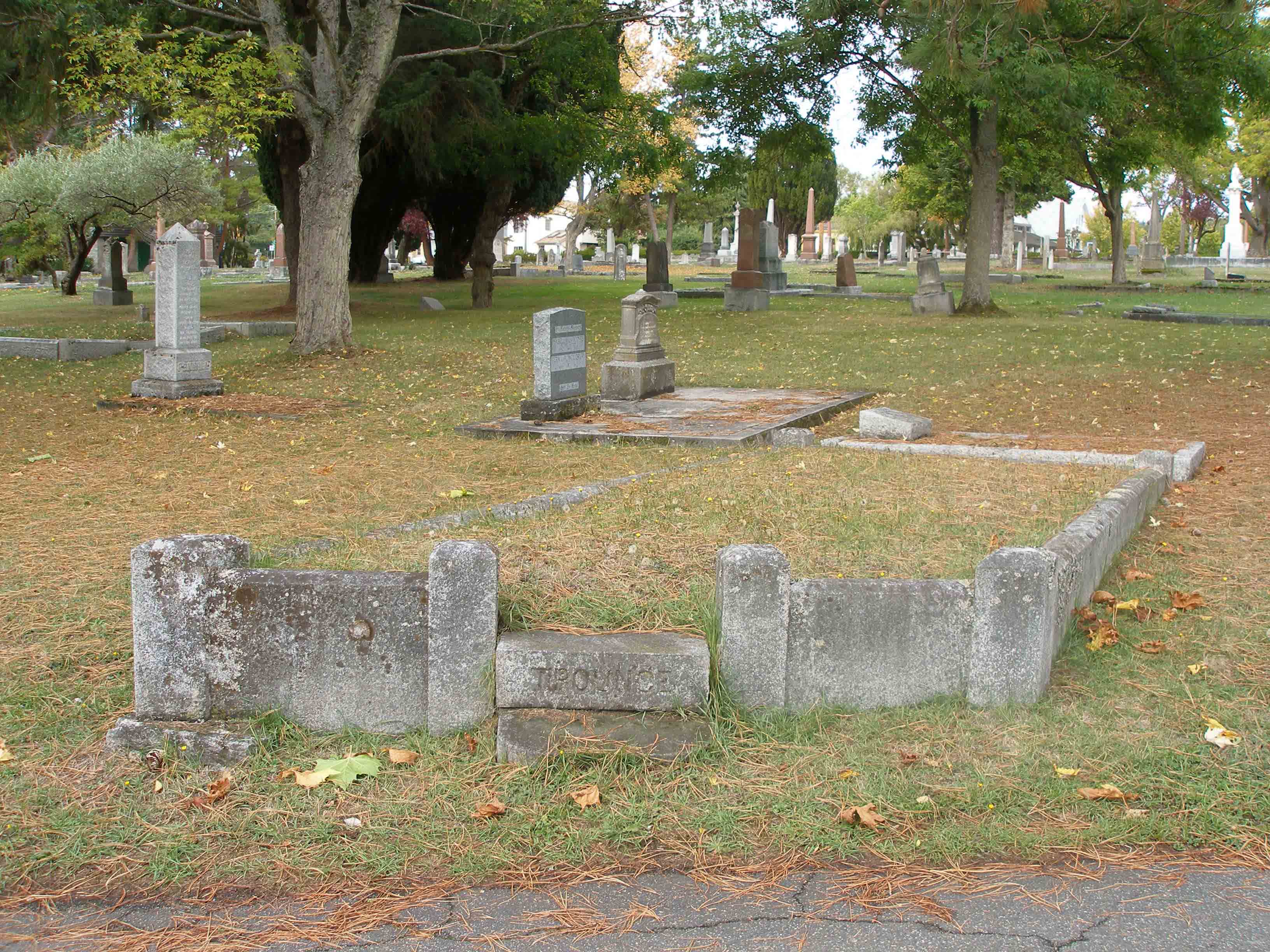 The grave of Most Worshipful Brother Thomas Trounce in Ross Bay Cemetery, Victoria, B.C.
The GPS location of the grave is:
The Ross Bay plot designation is: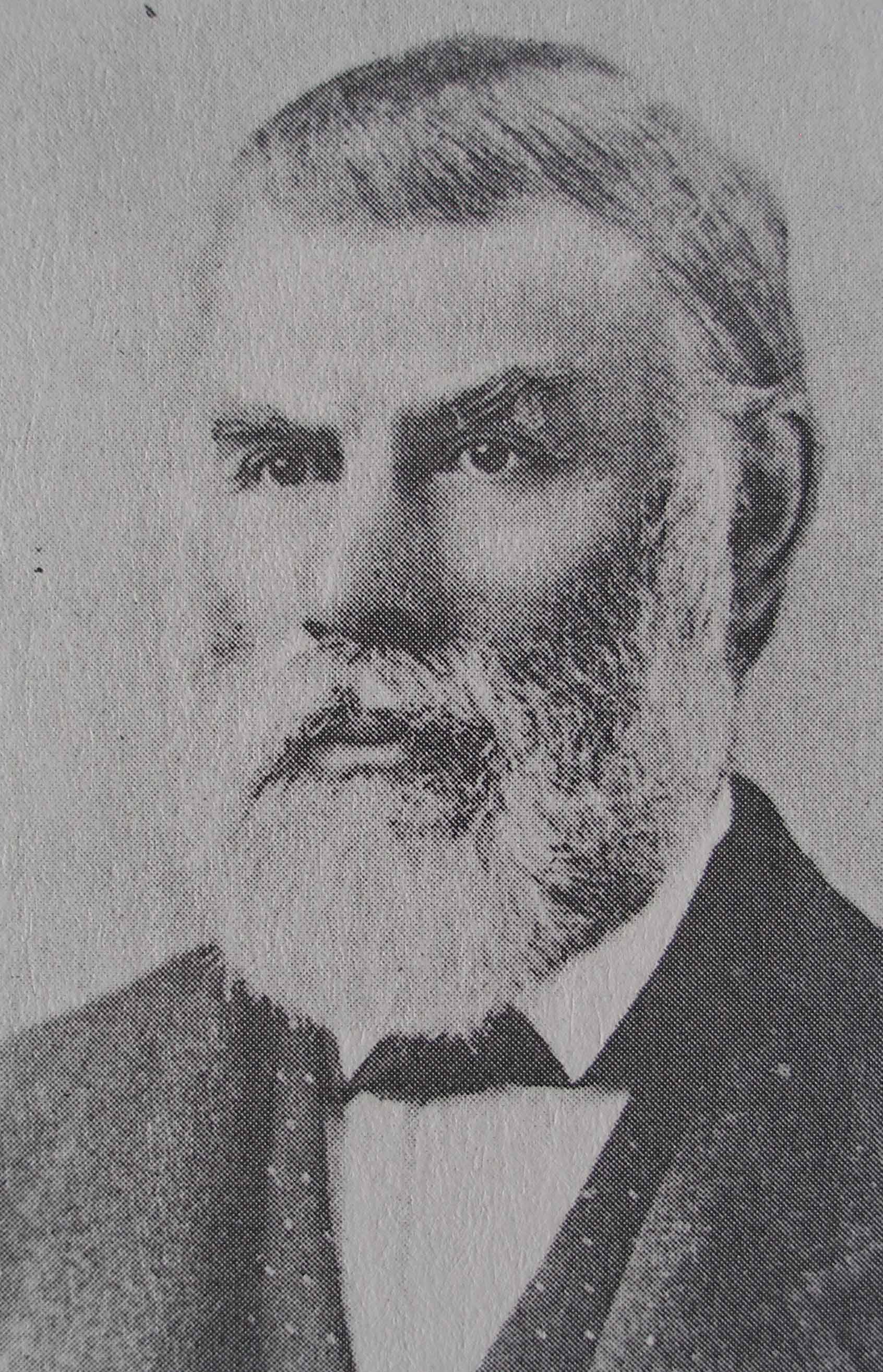 Most Worshipful Brother Thomas Trounce
Most Worshipful Brother Thomas Trounce was a member of Victoria-Columbia Lodge, No.1 in Victoria. He served as Grand Master of B.C. in 1885-86.
Thomas Trounce was a well known architect, builder and property owner in Victoria. Several buildings he designed and built are still standing in Victoria. Trounce Alley in downtown Victoria is named for M.W. Brother Trounce and is built on property he once owned. Thomas Trounce built Trounce Alley as a way of providing street access to commercial buildings he owned on either side of the alley.